We're all taught the colours of the rainbow from pre-school, so it's amazing how many of us grow up to wear only black. Anything brighter is definitely viewed as a risk, which is why smaller wardrobe items are a great starting point for that gamble. For guys, it might be a patterned pocket square or the flash of contrasting sock, while ladies can dabble with a broader palette through make-up and jewellery. Across the board, though, one place that's perfect for introducing colour is the wrist.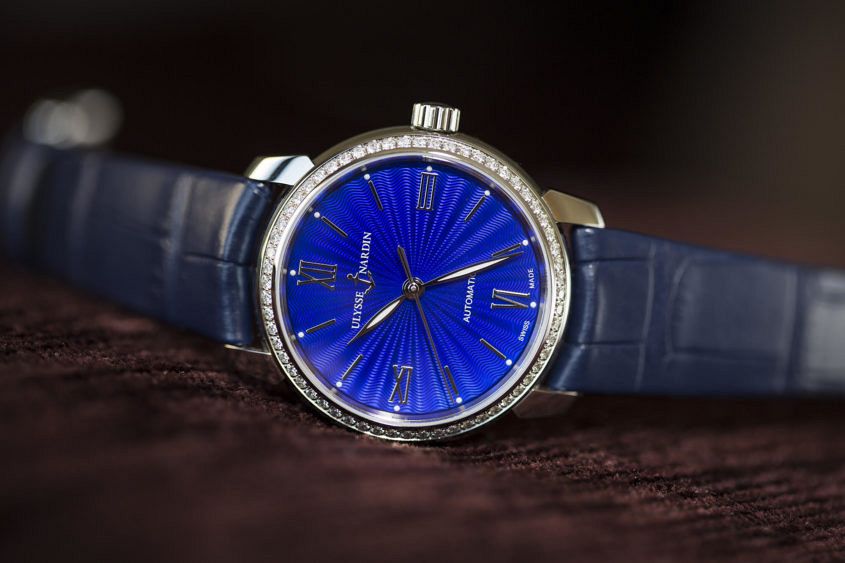 My first thoughts on seeing the Ulysse Nardin Classico Automatic Lady, fresh for 2017, was that it is very, very bright. But, as is so often the case with watches, you really need to spend some quality time with it before jumping to conclusions. Up close, the translucent blue enamel dial is so vibrant, it's on the cusp of purple – and in daylight, it's hard to take your eyes off the sun ray guilloché. It really is show-stopping, to the point that the 60 diamonds circling the case are really just a support act.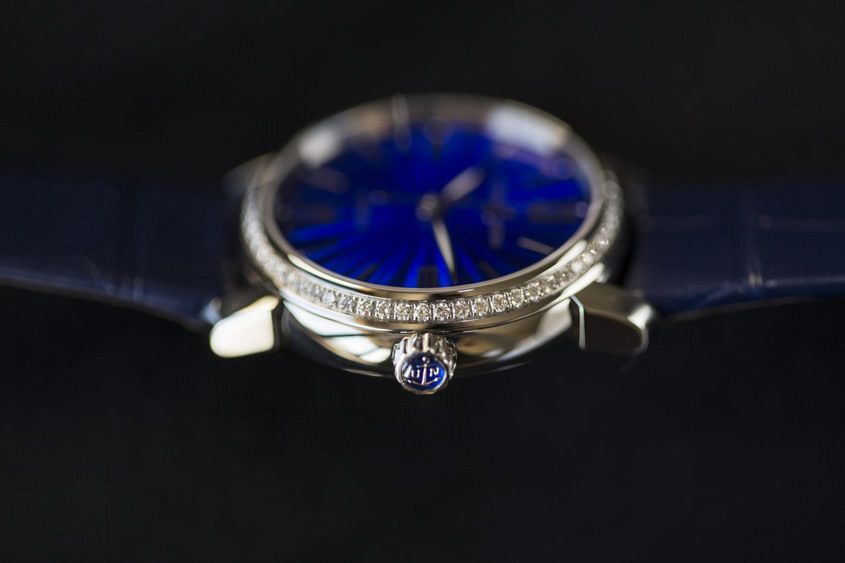 The leaf-shaped hands are elegantly tapered, pointing towards Roman numerals at 3, 6, 9 and 12, with indices in between keeping things classical, as the model name demands. And while you might view the strap as more colour, it doesn't work that way when combined with that vivid dial, the slightly matt finish of the navy leather working more as a neutral in this instance. Inside is the self-winding caliber UN-810, which you can peek at through the transparent caseback. And with 30m water resistance, it's safe from splashes.
At 31mm, this watch is petite without being minuscule, which certainly plays a part in preventing colour saturation. But if you're still unsure of how to make it work, start by incorporating it into all-grey ensembles, as well as nautical outfits – both of which work well with blue.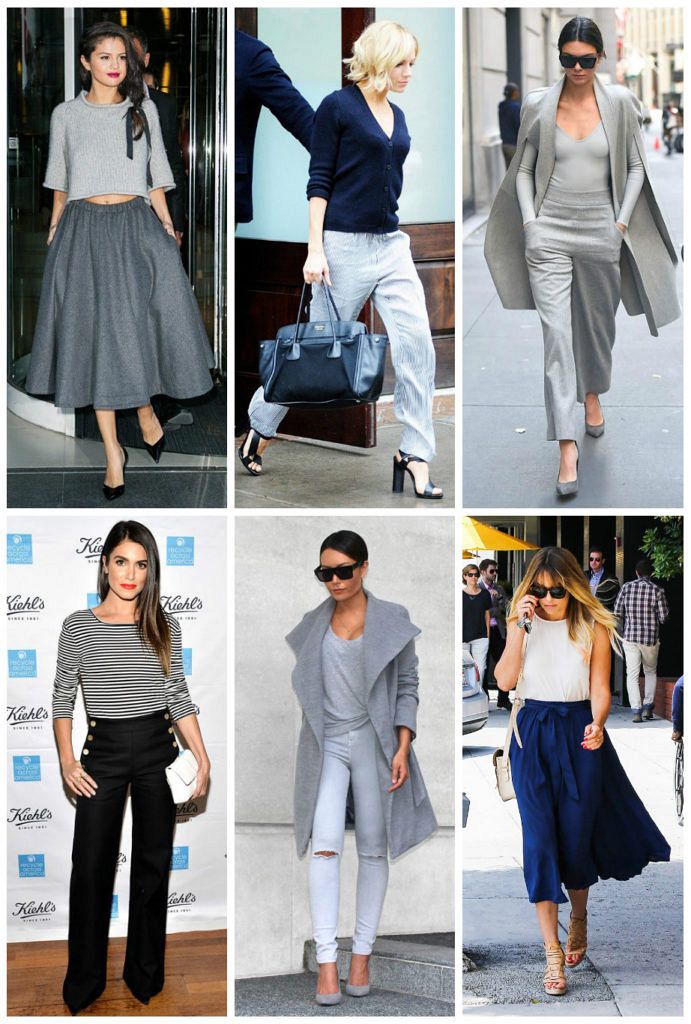 Ulysse Nardin Classico Automatic Lady, Australian pricing
Ulysse Nardin Classico Automatic Lady in blue, ref. 8103-116B-2/E, $13,000