I've got to say, for a watch born in the middle of the '90s, the Omega Seamaster 300M Diver is looking pretty glorious. Partially that's down to the fresh facelift and major internal upgrade, but it goes deeper than that. The SMP — as it's known — knows what it is, and revels in that identity.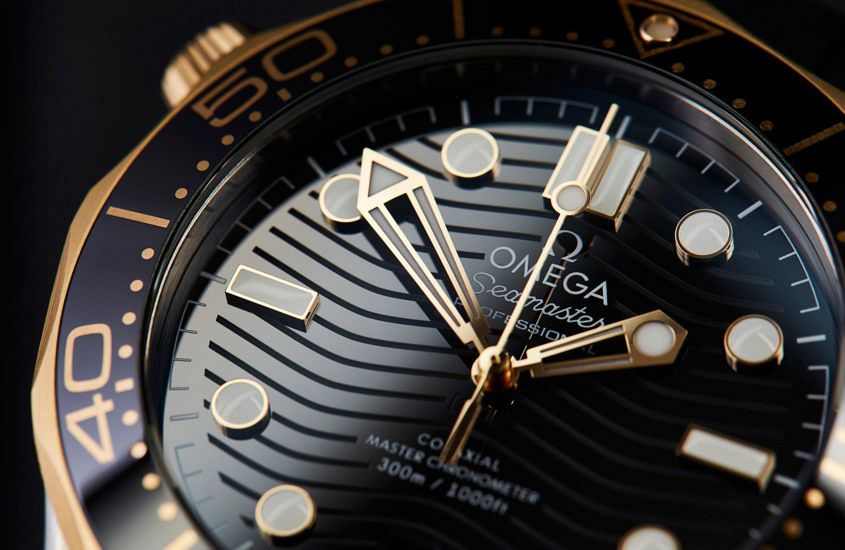 And nowhere is that dual nature of flashy meets functionality more evident than this steel and yellow gold beauty. The flashy elements are immediately apparent — it's hard to miss that striking black and gold bezel, the golden crown and (re-worked) helium escape valve. And then there's the glossy black dial, laser-engraved with the (in?)famous wave pattern, and it seems like every other surface has been buffed to a high gleam.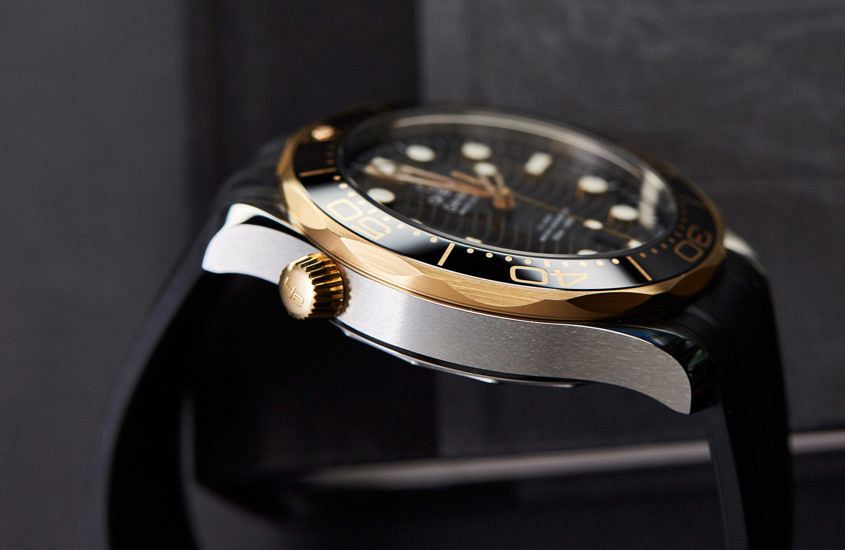 But there's substance under the showiness. Starting with the rubber strap — a (very comfortable) choice that immediately signals that this watch means business, and not the suit-and-tie kind. And then the overall build quality is legendary; the dial is super legible and fully loaded with lume.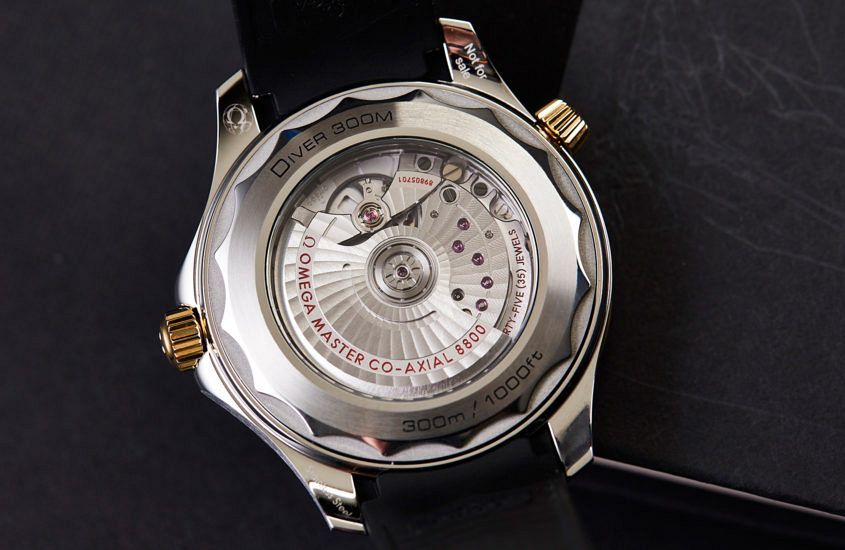 Flip the watch over and, behind the scalloped Naiad lock, the top-notch Calibre 8800 is proudly on display. Because while the oh-so-slightly upsized case size and other cosmetic tweaks make for a more pleasing on-the-wrist experience, this Master Chronometer movement, with its impressive accuracy and exhaustive testing (not to mention the new five-year warranty), gives you the peace of mind that this black and gold stunner can handle whatever it needs to, be that the murky depths or a messy dinner party. And, by gosh, it'll look amazing no matter what it's doing.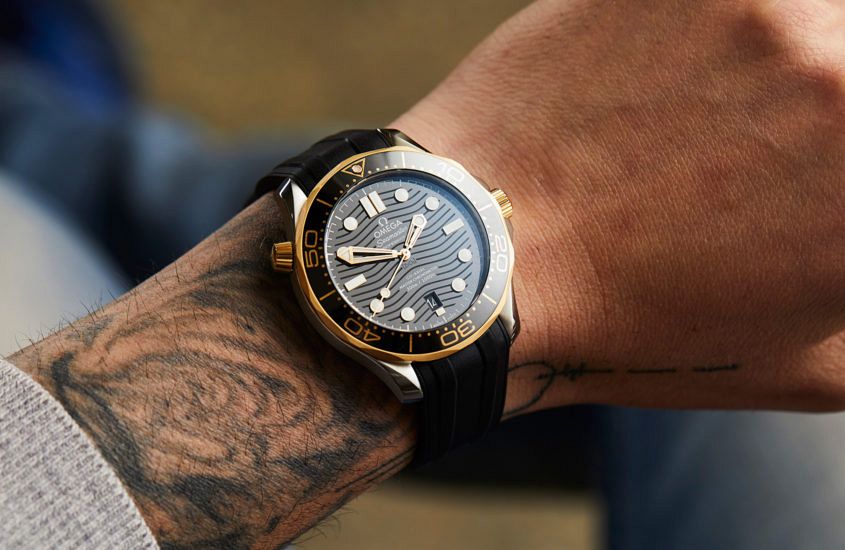 Omega Seamaster Professional 300M Diver Australian pricing
Omega Seamaster Professional 300M Diver, steel and yellow gold on rubber, $8700