A little while ago Seiko lifted the lid on a tasty trio of dive watches with a marine conservation theme: a turtle, a samurai and a solar chronograph. All united by a gorgeous, graduated blue dial, inspired by both the blue of the sea and its mightiest inhabitant, the blue whale; these summer-suitable divers sure have plenty of presence on the wrist. But not as much presence as the newest member of the Save The Ocean clan — the appropriately nicknamed Tuna can variant, the SNE518P.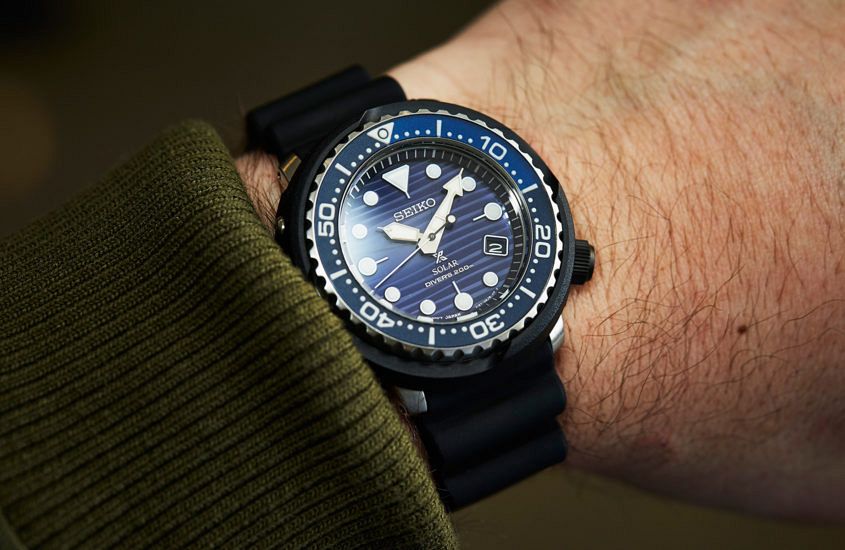 Now, in case you're not all over your Seiko dive nomenclature, the 'tuna' family of watches are as distinctive as they are significant. The design dates back to 1968, when a Japanese saturation diver wrote to Seiko with his particular dive watch requirements. Seven years later, in 1975, Seiko met the challenge with the 6159-7010, an epically impressive diver that boasted 23 world firsts, not least the distinctive protective shroud. It's the combination of massive blocky case and shroud, which bears more than a passing resemblance to tinned fish, that led to the tuna can moniker. It's a design that's been an important part of Seiko's Prospex line ever since, and one that has evolved over the decades.
The SNE518P is a proud part of this lineage. Sized at a substantial 46.7mm, it looks the part of a professional diver, and, thanks to the puck-like, short-lugged design, actually wears better on the wrist than the dimensions would suggest. In addition to the Save The Ocean colourway, the SNE518P stands out for its solar movement, the V157, which takes in light through the dial and is good for up to 10 months of power reserve. Add the matt black shroud and chunky silicon dive strap to the equation and this is a watch that — while it's not in any way dressy — packs a punch on the wrist. And, bonus points, goes a little way to supporting marine conservation and education.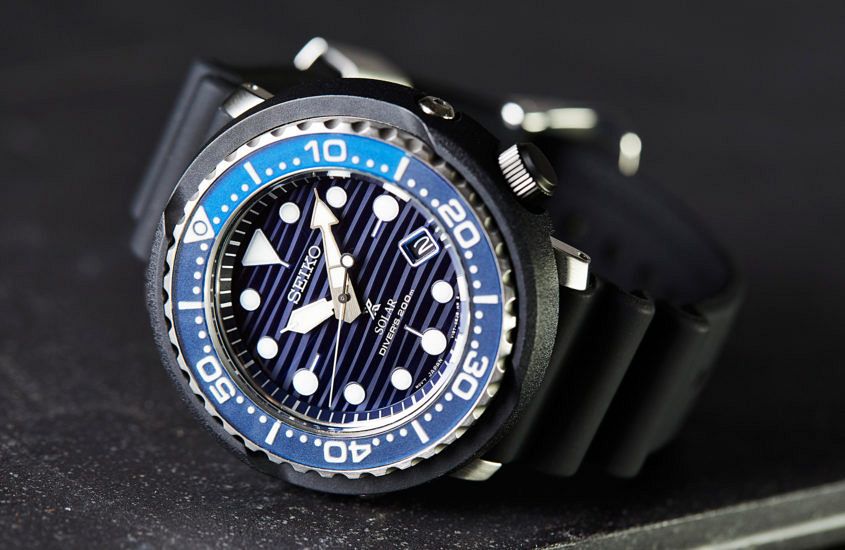 It's not for everyone, but you can't deny the power of the mighty tuna.
Seiko Prospex Save The Ocean SNE518P Australian pricing
Seiko Prospex Save The Ocean SNE518P, $675