There's a lot of options in Jaeger-LeCoultre's Polaris collection. But I think this one might be my favourite, the Polaris Date. It's a choice purists might find a little weird. After all, this is an uncomplicated watch, lacking either the classic alarm or the more impressive chronograph/world timer functionality. And while it's not particularly complicated, it's not entirely uncomplicated. I'm committing that most cardinal of watch nerd sins — opting for a watch with a date window.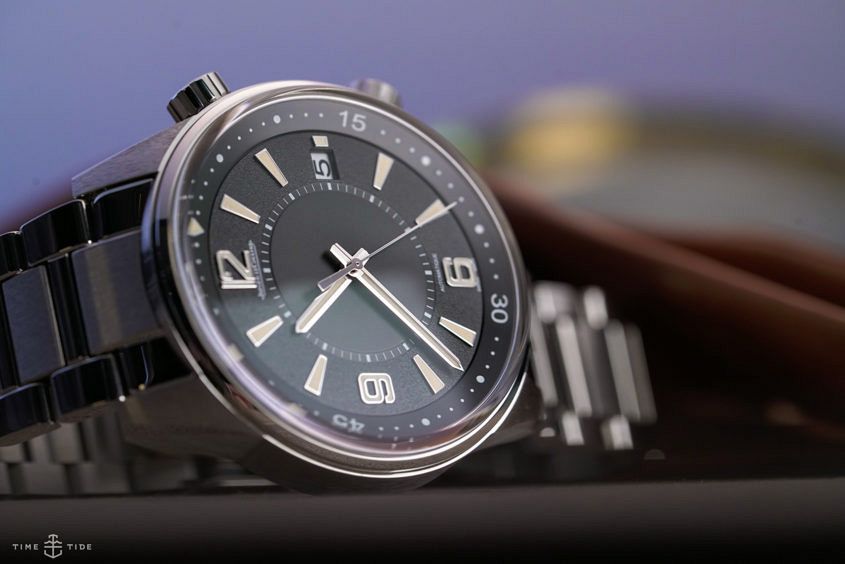 Really, though, I think the Polaris Date is the key piece in the Polaris collection. It's got a lot going for it. First of all, the case is pretty awesome: 42mm across, and 13.1mm high places it in proper Goldilocks territory, and the finishes are, as you should expect from JLC, outstanding. And while the leather and rubber straps on offer are great, I think the new 'H-link' bracelet is great, and adds a dressy touch. Interestingly enough, even though we photographed this watch on the bracelet, it's not offered on the bracelet as a standard option, and would have to be a special order – something worth considering If the case and bracelet are pretty great, I'm even more into the dial.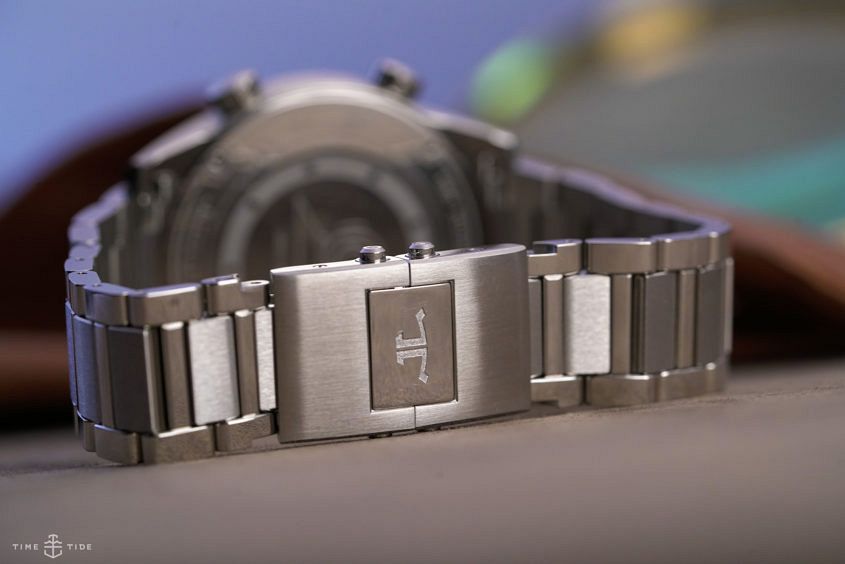 A black, vintage-inspired dial could be dull; thankfully, though, that's far from the case here. The multiple textures, the depth and the little details make it. Speaking of little details, the one thing I adore about this dial is the tiny, printed Jaeger-LeCoultre logo. In an age of text-heavy dials and oversized self-branding, it take a big brand to go so small. And honestly, the watch is better for it. I've also always been a sucker for an internal bezel — it's practical, but classy, and just the right amount of quirky. Side note, the small JLC is why I prefer the date version over the simple automatic, which has a larger logo.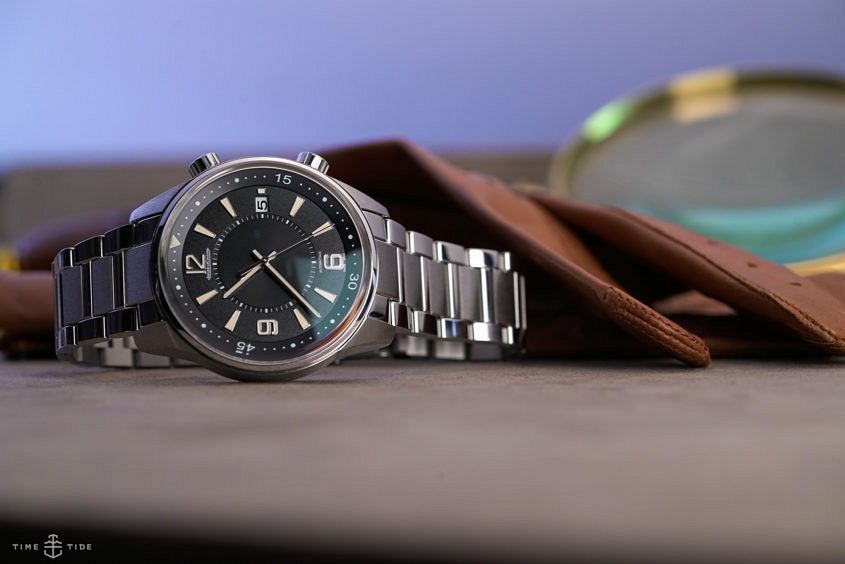 The movement is the solid and nicely finished Calibre 899A/1, but don't expect to see it through the caseback, which is solid and has a neat engraving of a dive helmet — a nod to the old super compressor cases, which often had dual crowns (it should be noted this is a regular screw-down caseback model, good for 200 metres of depth).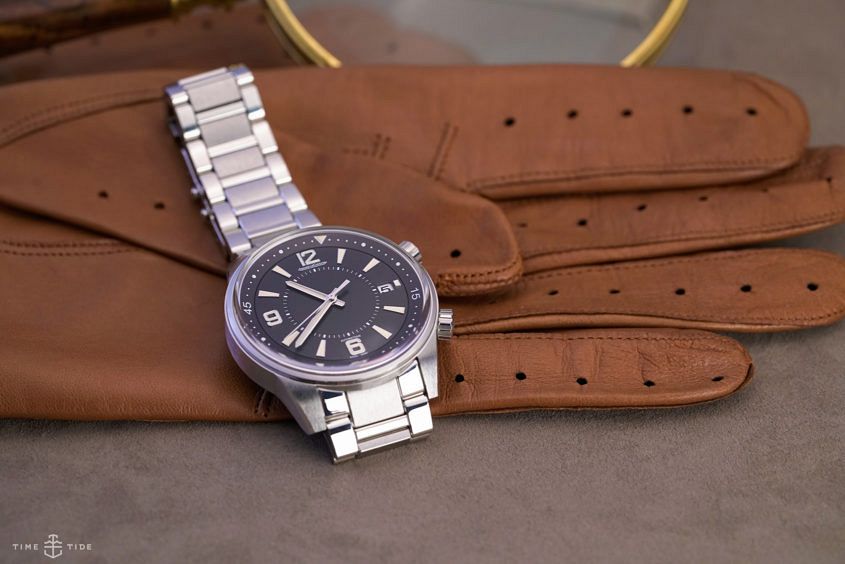 At the end of the day, the Polaris Date ticks all my boxes for a rock solid, good looking, do anything, go anywhere diver that oozes class, quality and just the right amount of vintage charm.
Jaeger-LeCoultre Polaris Date Australian pricing
Jaeger-LeCoultre Polaris Date on rubber, $11,400.