HANDS-ON: High-end quartz – Grand Seiko celebrates the 25th anniversary of the 9F with two limited editions (SBGT241 and SBGV238)
Felix Scholz
If you're a regular reader, I'm willing to bet that your views around quartz timekeeping will be pretty negative. After all, this is a technology that was (almost) responsible for the downfall of mechanical watches. But, as you're about to find out, not all quartz watches were created equal. Sure, there's the cheap and cheerful plastic contraptions that consist of battery, circuit board and a very big spacer. And then there's the 9F.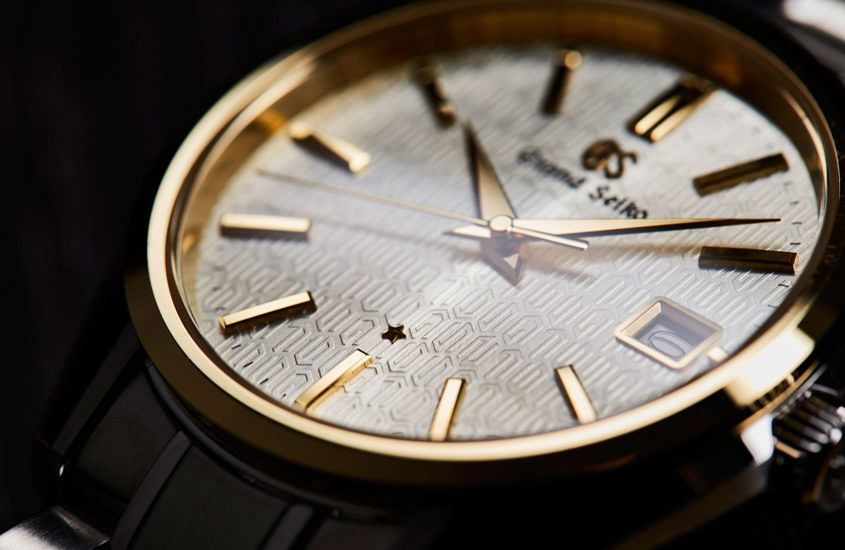 Seiko pioneered quartz technology with the release of the Astron back in 1969, and they've innovated ever since. Of all their many achievements in the field, one of the most impressive is the 9F, introduced in 1993 as part of Grand Seiko's quartz line. Simply put, it's a true, high-end quartz movement, treated with the same level of care and precision as a traditional mechanical movement. Hand-assembled, with 133 parts, an aged quartz crystal, which is paired with a specifically programmed integrated circuit, for optimal accuracy. Not to mention the sealed, finely aligned coil block. The date wheel shifts in 1/2000th of a second, and the whole thing can go for 50 years without needing lubrication. And on the accuracy front, it's good for +/- 10 seconds per year. Not your typical quartz movement. And these special edition pieces are regulated to within 5 seconds a year.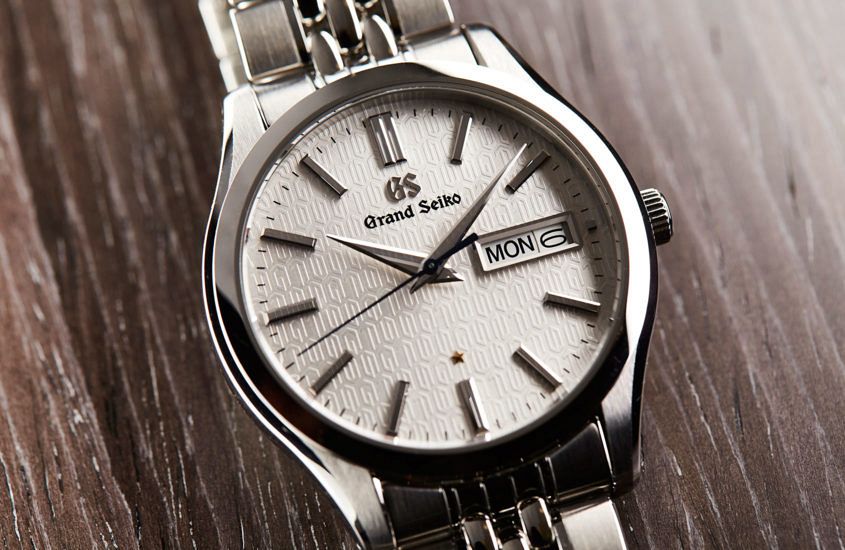 The 9F also celebrates its 25th birthday this year, so Grand Seiko are celebrating by releasing two special quartz watches. There's the SBGT241, a steel option, based on the 1993 model, and then there's the SBGV238, a steel version with a case based on the 44GS, and very handsome gold dial details and bezel. And while the movement is what's being feted, for me it's the dial that steals the show (unsurprisingly). At first, the geometric motif appears pretty enough, adding depth and texture. But look closer, and turn the watch on its side, and you'll see that it's not an abstract pattern but "GS 9F" repeated — making the watch a little more special.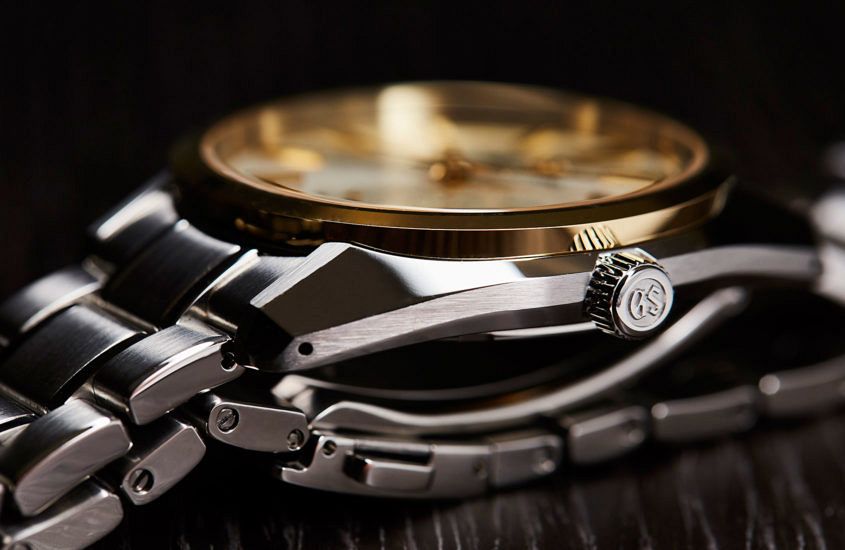 It looks and feels great on the wrist, too. The gold of the SBGV238 has a lightwell effect, suffusing the watch with a warm glow; it's also quite heavy on the wrist, thanks to the solid case: 40mm wide by 10mm high. I found the SBGT241 a bit lighter on the wrist, which is odd as it sits almost a millimetre higher — though I suspect most of that is down to the lighter bracelet construction.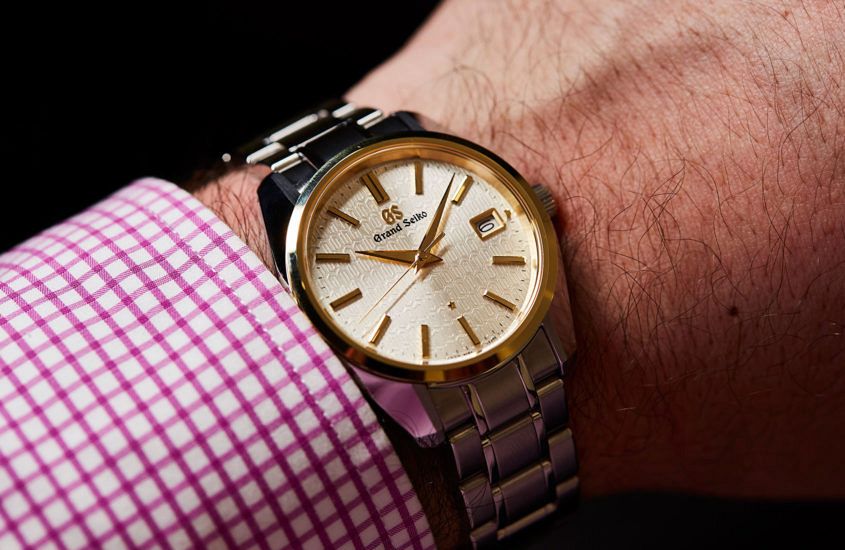 The real winner though is the exposed caseback of the SBGV238, which is, I believe, the first ever display back offered on a 9F movement. Such an important movement deserves to be shown off, and I'm glad Grand Seiko made that choice with this commemorative edition.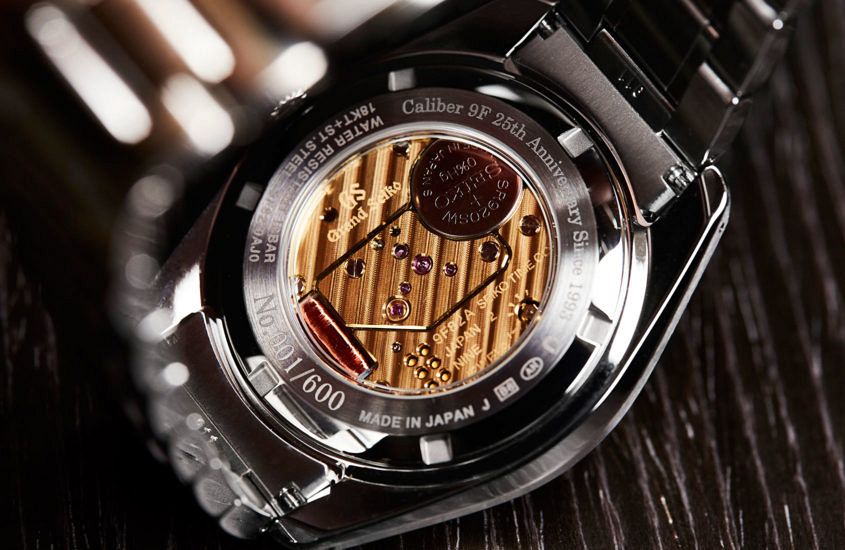 Grand Seiko Calibre 9F 25th Anniversary Limited editions, 9F83 (SBGT241) and 9F82 (SBGV238) Australian availability and pricing
9F83 (SBGT241) in steel, limited to 1500 pieces, $5000; 9F82 (SBGV238) in steel and gold, limited to 600 pieces, $7500
Specifications
Model
Caliber 9F 25th Anniversary Limited Editions
Reference No
Caliber 9F83 (SBGT241) / Caliber 9F82 (SBGV238)
Case Size
39.1mm (SBGT241) / 40.0mm (SBGV238)
Case Height
10.9mm (SBGT241) / 10.0mm (SBGV238)
Case Material
Stainless steel case and bracelet, 18k yellow gold bezel on SBGV238
Crystal
High definition dual-curved sapphire crystal with anti-reflective coating