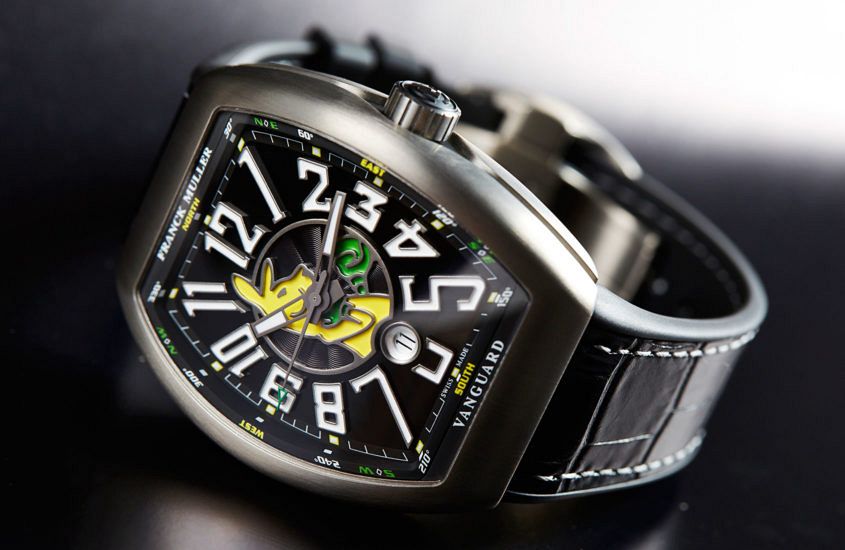 One of my main gripes with the watch industry in general is that it's an overwhelmingly Serious Business. Tradition. Precision. Luxury. Attributes that are easily capable of erasing the merest hint of fun. Thankfully, there are a few brands out there capable of injecting some playfulness into their watches. Franck Muller, with their left-of-centre designs and obsession with colour, are definitely one of those brands, as you can see from this Aussie-as limited edition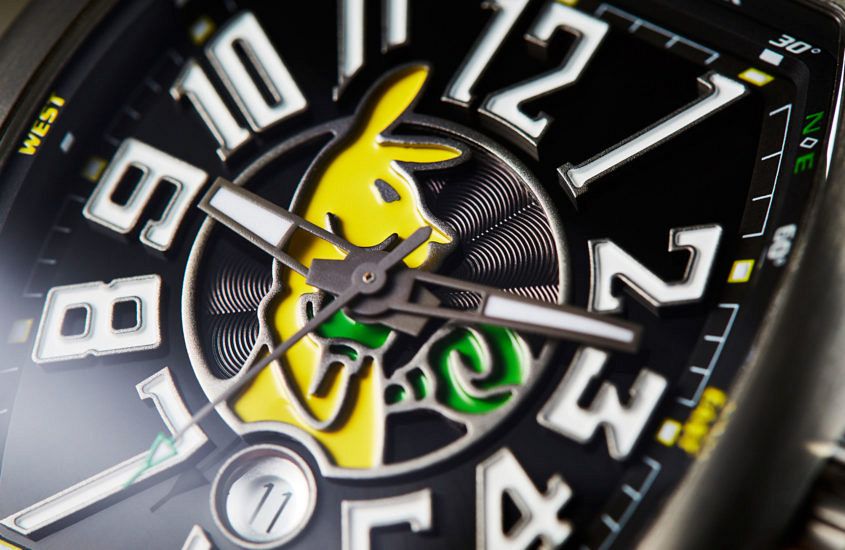 Using the sporty tonneau-cased 44mm Vanguard as a base, Franck Muller's very limited edition, offered in titanium (18 pieces) or rose gold (eight pieces), doesn't just display a dash of green-and-gold pride, it adds a ridgy-didge boxing kangaroo to the mix. The only way this watch could be any more 'Strayan would be if the roo was eating Vegemite while listening to Jimmy Barnes. In case you're not familiar with this particular boxing kangaroo, it's a motif strongly associated with our sporting prowess, from the Olympics to rugby league. The symbol came to international fame with our epic (and still celebrated) 1983 America's Cup win.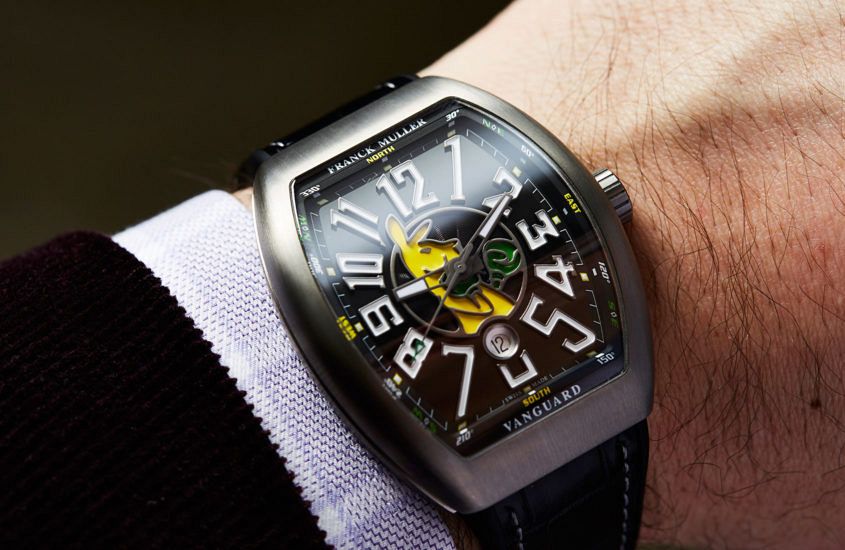 As far as symbols of Australia go, it's a good choice: bold graphic, politically neutral and, thanks to the kangaroo, instantly recognisable as Aussie. Franck Muller's version is a bold relief, dominating the centre of the dial. It's nicely done, but for me it would have been perfect if the kangaroo's gloved fists (paws?) replaced the skeletonised hands, adding even more dynamism to this quirky watch. That aside, the details aren't too different from the regular Vanguard models.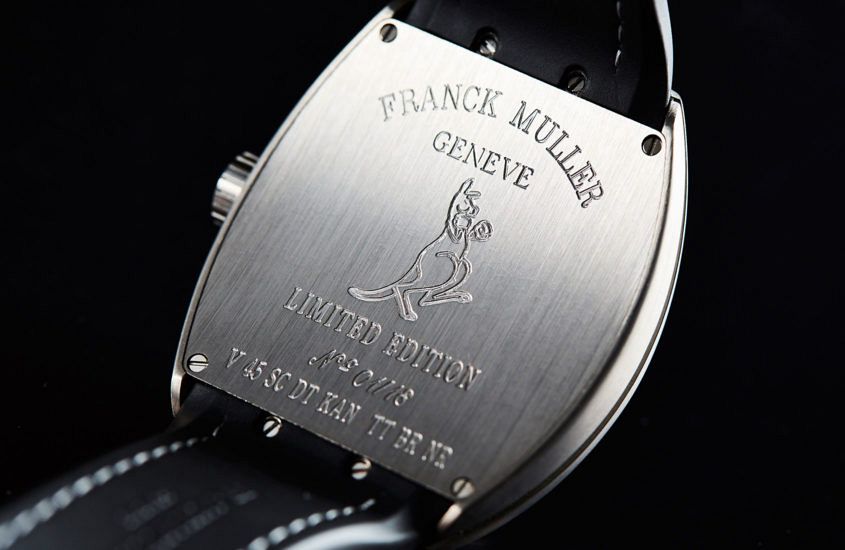 I don't think anyone is under the assumption that this is a watch intended for all tastes, but if you're massively into Australian sport, or Australiana in general, or want a unique reminder of your trip to our fair shores (for example), this feisty fellow might just be the right choice for you.
Franck Muller Vanguard Australian limited-edition availability and pricing
Franck Muller Vanguard Australian limited-edition in titanium (18 pieces), $13,950; in rose gold (8 pieces), $30,700.
Images by Jason Reekie.