If you're a watch fan who also happens to be mad for one of the top twelve NBA teams, then we've found your perfect timepiece.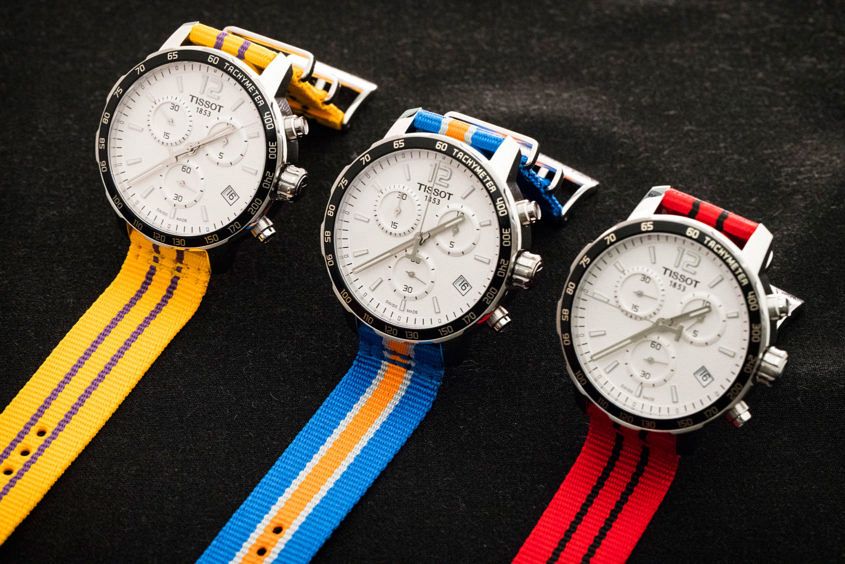 Earlier this year the NBA and Tissot announced a groundbreaking new integrated timing system using LED glass technology developed specifically for the American League. The new clocks will be rolled out across 29 NBA arenas in the 2016-17 season. But while improvements to timekeeping in basketball are all well and good, what we're really interested in is the watches.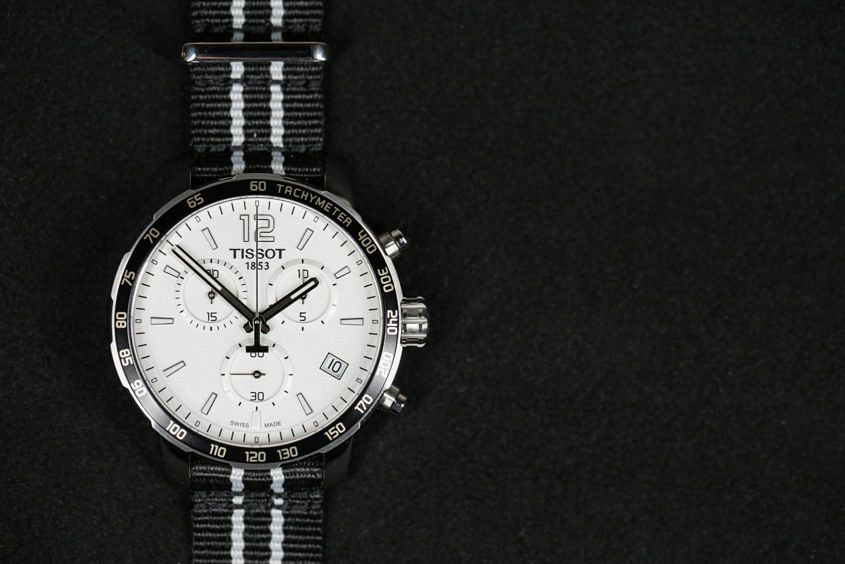 Enter the Quickster. On its own this sporty, 42mm quartz chronograph is striking – we especially likes the detailing on the bezel and the textured silver/white dial. But add the NBA to the mix and the Quickster becomes hot. Each NBA edition features a colourful silk-printed logo on the caseback as well as a woven nylon strap in the team colours. (The Lakers version is so handsome, I'd consider shifting my long-term allegiance to the Bulls simply so I could wear this watch.)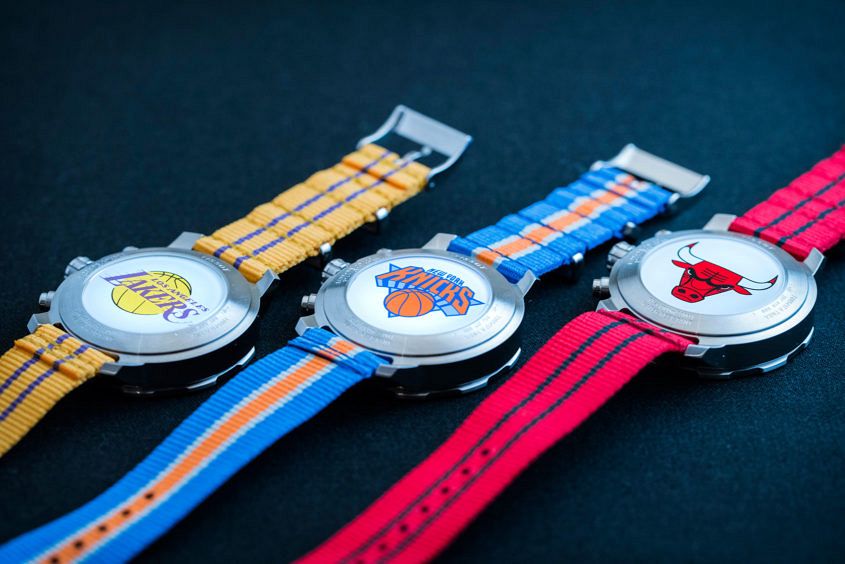 This collection is the perfect mix of passion and fashion, especially with Tissot tapping into the nylon NATO trend in a meaningful way. And while wearing the Quickster on court could result in a technical foul, this lightweight, hardwearing number is well suited to a quick one-on-one.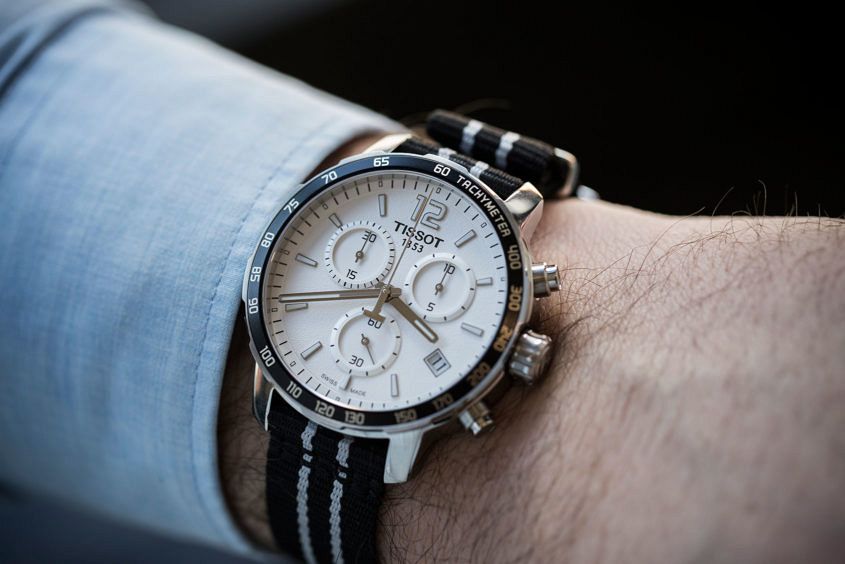 Tissot Quickster NBA Teams Special Collection Australian pricing
The Tissot Quickster NBA Teams special collection, $550, for all versions.