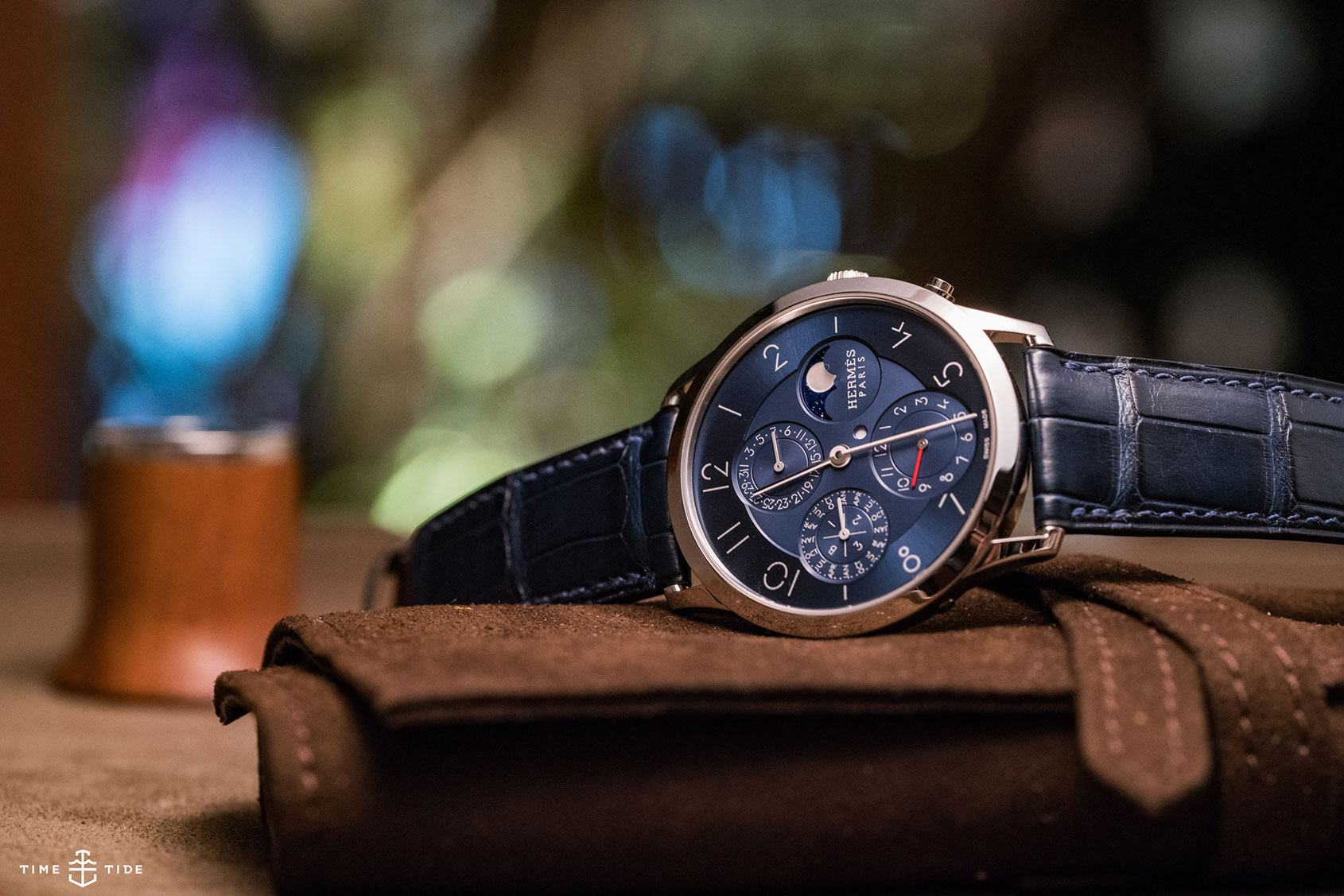 There's a lot of love in the Time+Tide office for the Slim d'Hermès collection – it's classic, classy and somewhat free from the Swiss traditionalism that constrains the rest of the fine watch industry. So we're very happy to see Hermès continuing to expand this relatively young collection, this time with a new platinum-cased perpetual calendar.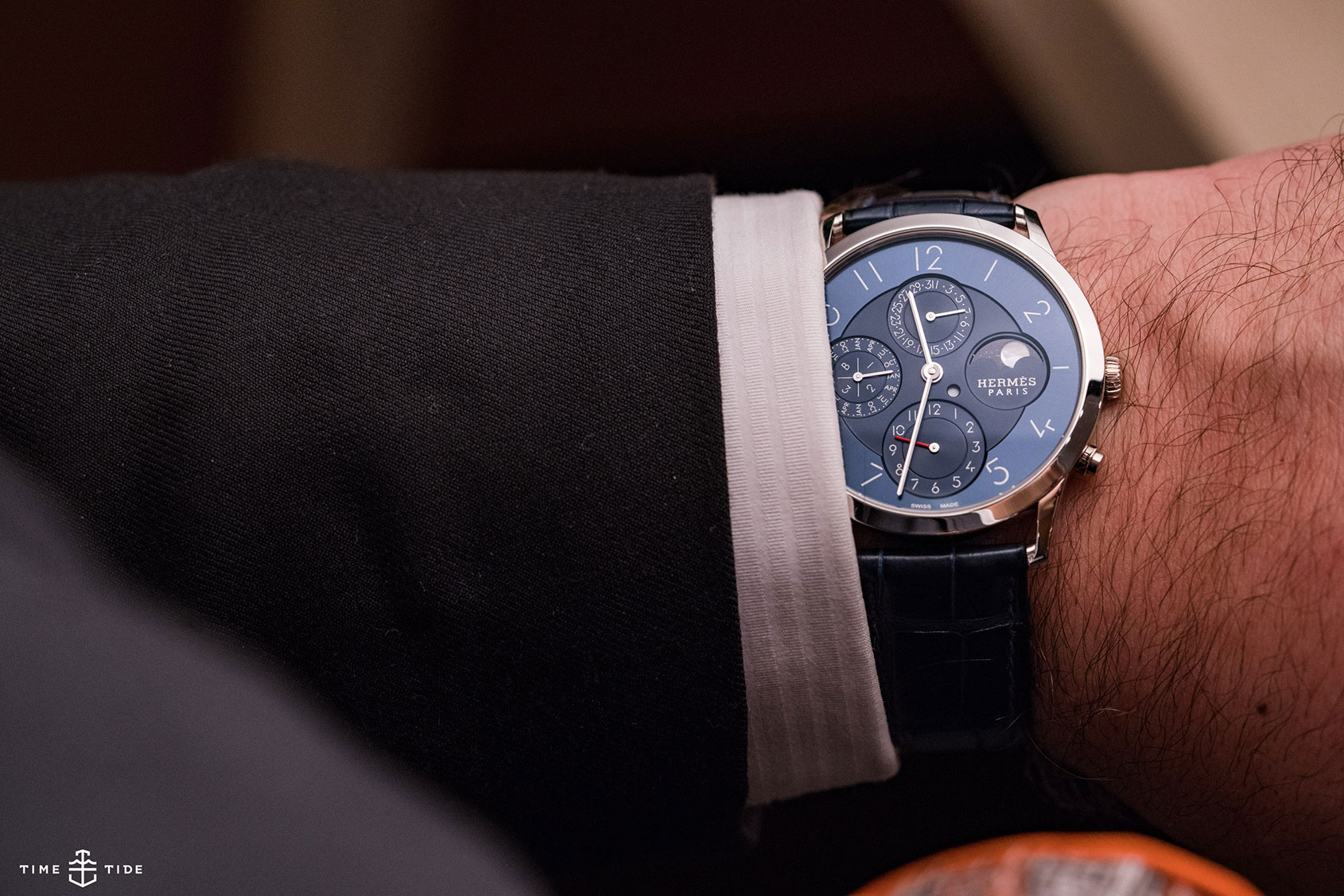 A perpetual calendar has been part of the family from the beginning. When the Slim was announced in 2015, the rose gold case with silver dial was the complicated heart of the range – a mature take on a traditional function. Structurally this new platinum version is exactly the same: 39.5mm case, in-house H1950 base movement with Agenhor calendar module, and impeccable Hermès strap. The only real changes are the case material and the new, deep blue dial. Cosmetic tweaks, but enough to make this feel like a completely different watch (and not just because the platinum adds some serious heft). The blue sunburst dial is oh-so on trend, with just the right touch of mystery. I particularly like how the mother-of-pearl moon and its aventurine night sky blend into the dial, as well as the little pop of red on the second time zone indicator.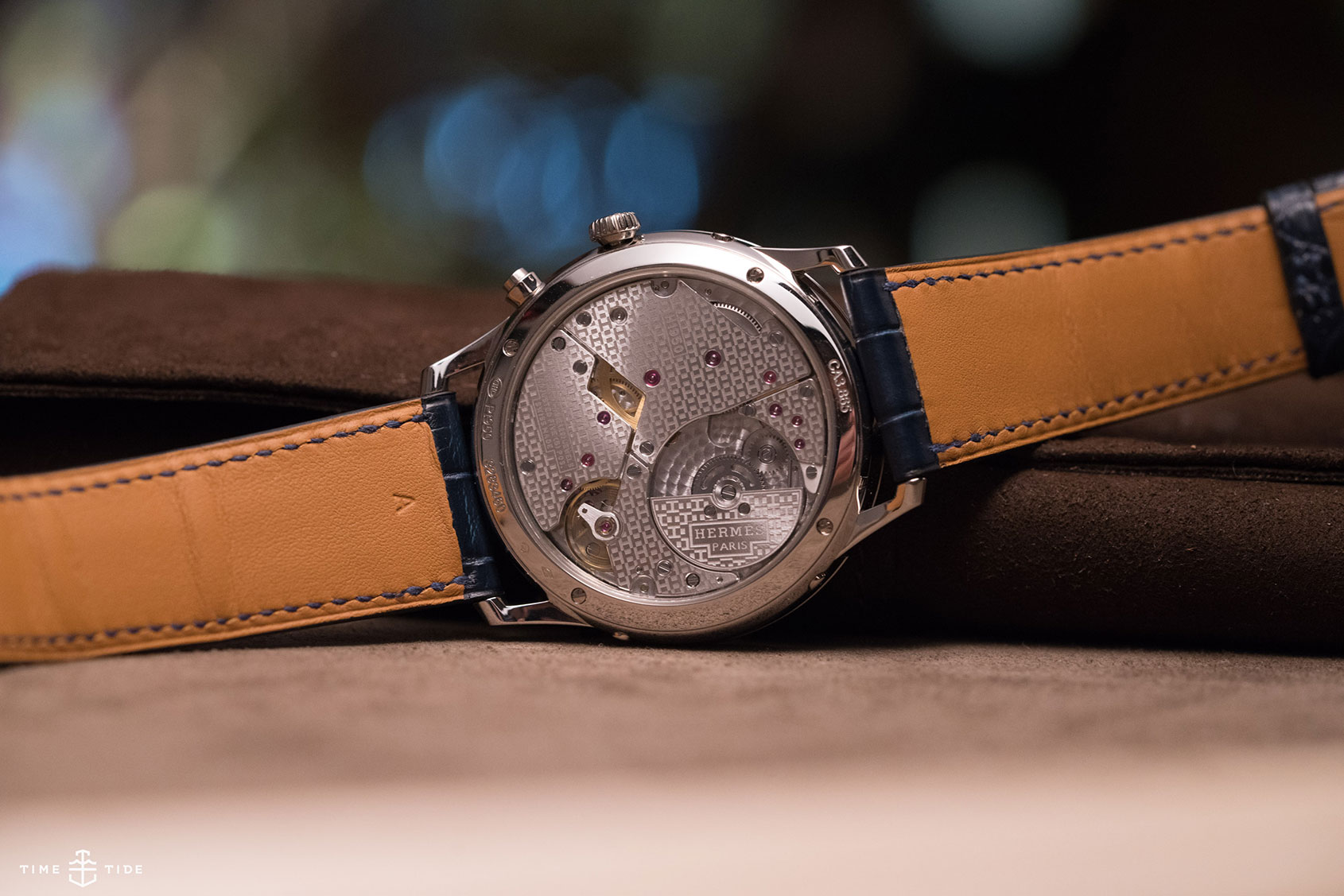 This latest take on the Slim d'Hermès is still an object lesson in considered, confident watch design (seriously, that typeface), but now with a modern and masculine new look.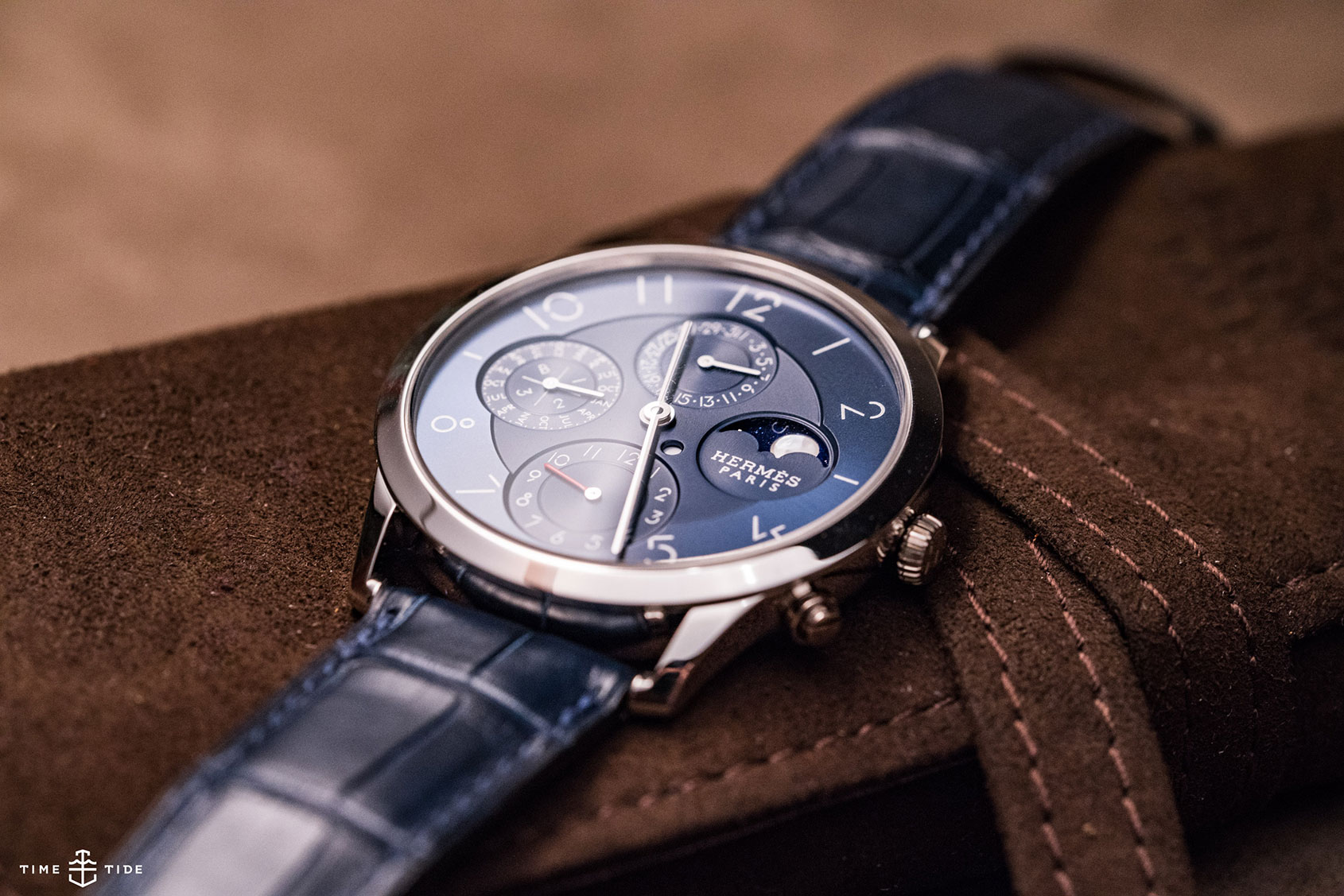 Hermès Slim d'Hermès Quantième Perpétuel pricing
The Hermès Slim d'Hermès Quantième Perpétuel, in platinum, 38,000 CHF