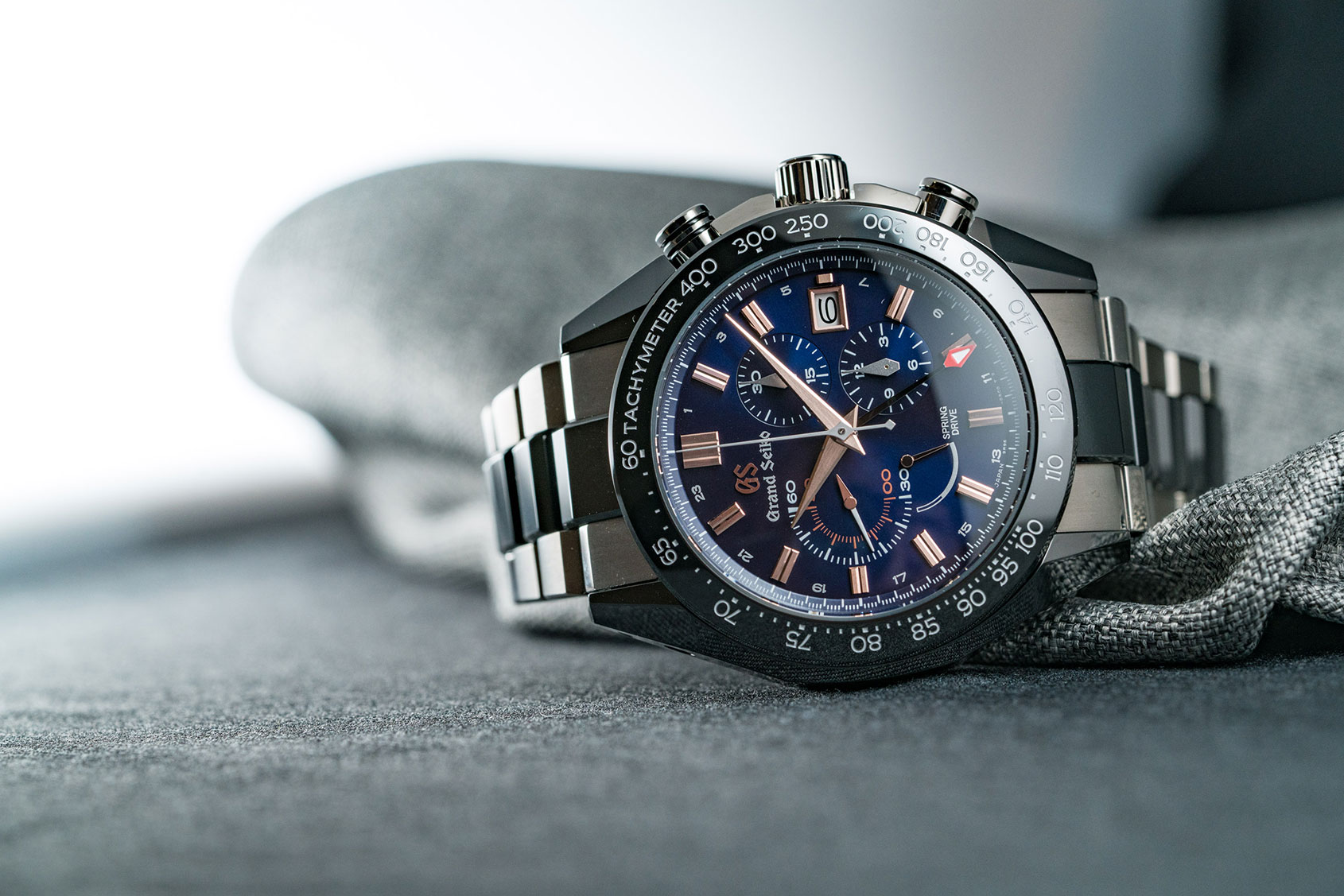 Last year Grand Seiko released a new-look, sporty, modular, ceramic and titanium Spring Drive Chronograph. It was a bold change of pace for the usually buttoned-up brand, and I've got to say it both surprised and delighted me.
Baselworld 2017 sees the return of this modular approach, in the form of the Black Ceramic Collection – a trifecta of three Spring Drive GMTs. There's a black dial (SBGC221) and a white dial (SBGC223), but the version that caught our hearts and inspired out minds was the blue and gold SBGC219. Of course this is the limited edition (500 pieces). But there's something about the rich colour scheme, complex dial layout and big 46.4mm case that just works. Add the enhanced accuracy (how does an accuracy of + 0.5 – 0.5 a day sound?) of the 9R96 into the mix, and this is a watch that has all the bells and whistles you could ask for.
In addition to the titanium and ceramic case, Grand Seiko has added a high-intensity titanium bracelet with ceramic centre links into the equation. It's a welcome addition that suits the look better than the alligator straps last years versions came with. There's no denying that this is more out there than your typical Grand Seiko, but as they say, fortune favours the bold.
Grand Seiko Black Ceramic Spring Drive GMT (ref. SBGC219)
Australian pricing and availability
Grand Seiko Black Ceramic Spring Drive GMT (ref. SBGC219), limited to 500 pieces, $22,600