I'm on the record as being a big fan of Grand Seiko, largely because their approach to watchmaking (the focus on accuracy, timeless design and wearer comfort) really resonates with me. However, I'm more than willing to admit that I buck the trend a little in my preference for the brand's plainer, less jazzy dials. While I can admire and see the beauty in the iridescent green of the peacock, or the intricacy of the SBGR311 or SBGH267, my personal taste is a little more understated; I can't see myself wearing those fancy fellas all day, everyday. Now, the SBGA375 — that's a different story.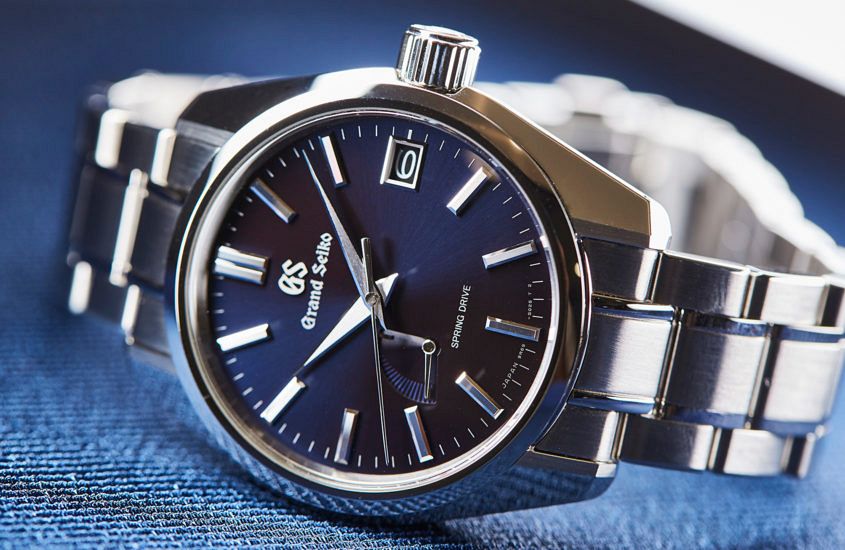 This watch is made for everyday wear. A 40mm steel case, angular and bold (inspired by the 44GS), sets the tone. With its mix of surfaces it's not too tooly or dressy (though I would stress about how quickly I'd scratch those broad, polished lugs and bezel). It's a versatile vibe that continues to the three-link bracelet, with its slightly flashy polished centre-link edges. Though the lack of modern micro-adjustment on the bracelet might put some people off (but the drilled lugs are a winner in my book). The crown is screw down, and it should be noted is not the same as this pre-production prototype — which is a little large. On the wrist, this case and bracelet combination strikes a really nice balance between refined and rugged. The slightly smaller case (compared to other Spring Drive options) and case shape give the SBGA375 a slightly vintage feel, though it's far from delicate.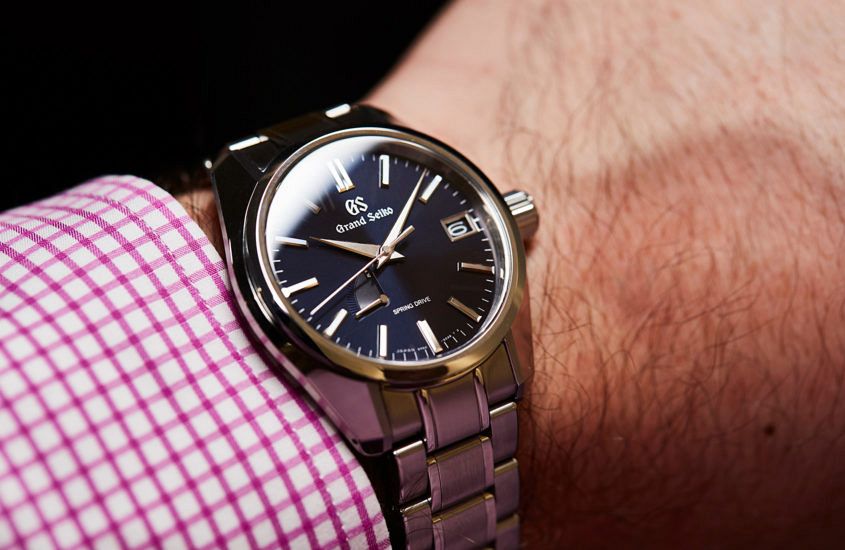 The dial, in terms of layout, is everything you'd expect, with an eminently practical date at three and Spring Drive's trademark power reserve at seven; its pure design, exceptionally finished. The colour, though, is where it's at. Blue is so prevalent and popular these days that it qualifies as some sort of ur-trend. The blue here though is, like so much of what Grand Seiko does, deep and subtle; in some lights it's black, but the blue is always there, shining with a lacquered sun-brushed finish. For me, this is the perfect sort of daily dial: understated, yet very, very far from boring.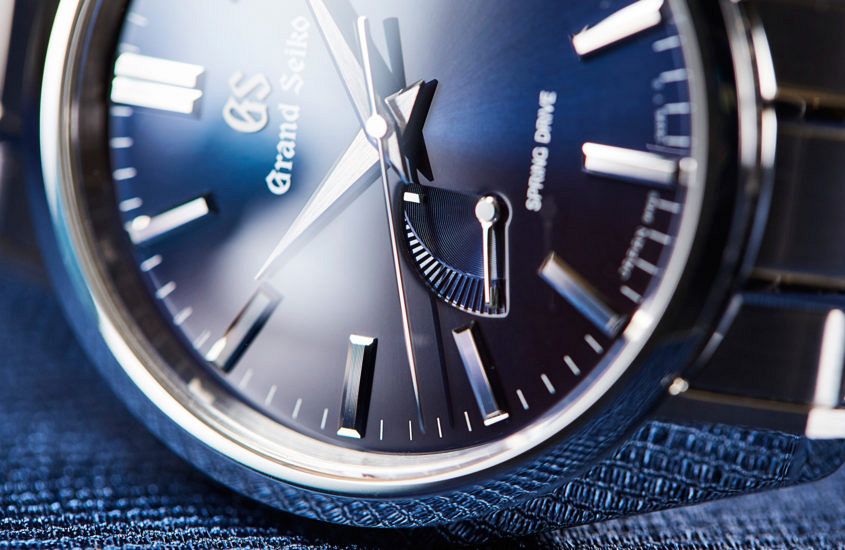 The final piece of the puzzle is the Spring Drive movement itself. In this case it's the calibre 9R65, which runs in the same magically smooth manner as its SD brethren, thanks to the ingenious fusion of kinetic, magnetic and electric energy. It's also ultra accurate, with real world wearers reporting a rate of around one second a month, though Grand Seiko is more conservative, giving the movement an official accuracy of +/- 15 seconds.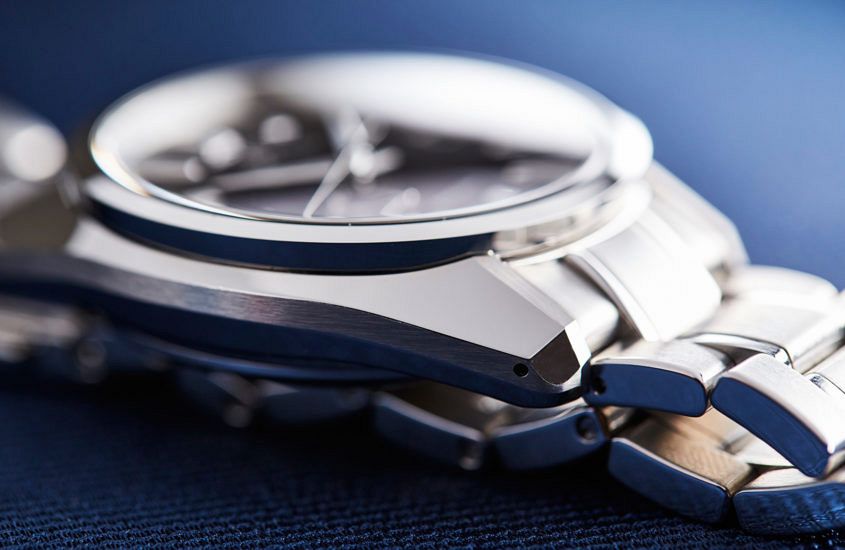 Grand Seiko's core Spring Drive collection, as represented by this blue (and this champagne) dialled number is a bit of an under-the-radar option. It lacks the flash of other Grand Seikos and epitomises a subtle, quite serious approach to quality timekeeping that can easily be overlooked in this era of flash and hype. But look closer and you'll see these watches stand up.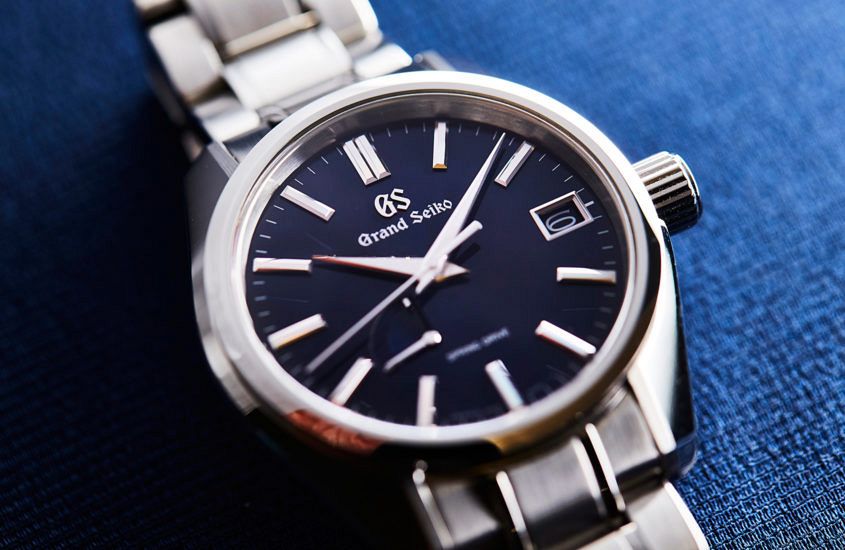 Grand Seiko Spring Drive SBGA375 Australian pricing
Grand Seiko Spring Drive SBGA375, steel, $7100.