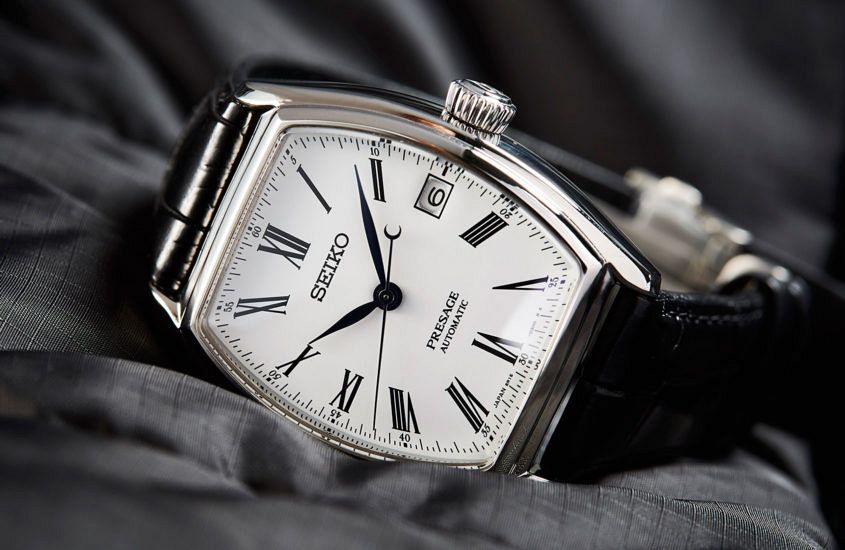 Seiko drop a LOT of watches at Basel. It's like a candy store, with everything from super-hot limited editions, to Prospex, to Presage. All there in front of you. And I'm sure I only see a fraction of what's on offer. It can be overwhelming. But even so, a few watches stand out, and they're not always the ones you expect. For me, one of those watches was the SPB049J, a sober time-and-date tonneau with a classical dial in enamel.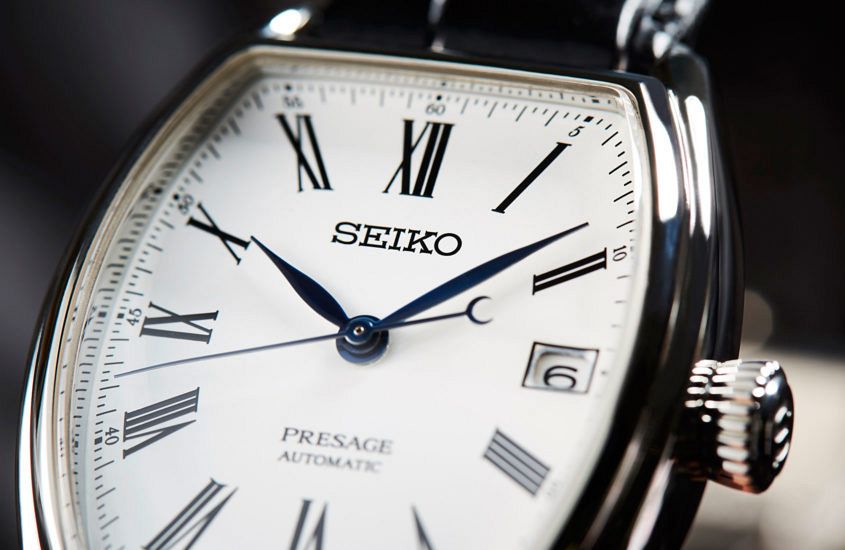 Now, a tonneau, or barrel-shaped case, is relatively uncommon, and can be hard to get right. They tend to veer either to the very sporty, or, in this instance, the very traditional. But something about this watch just works.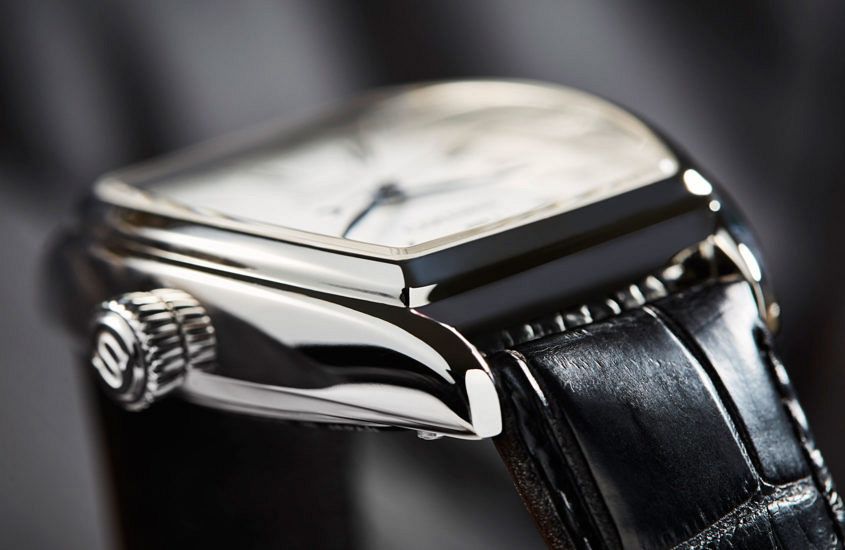 The dial is, as you'd expect from enamel, light and lustrous, the black printed Roman numerals and text is wonderfully crisp, the ideal backdrop for the leaf-shaped blued steel hands and that seconds hand, with its crescent-moon tipped counterweight. They're hands I'd happily look at all day long. The only slight jarring note in the dial design is the printed square around the date aperture, which is quite roughly finished around the edges. I don't mind the border per se, but the square box is at odds with the smooth lines and curves that are everywhere else on the watch.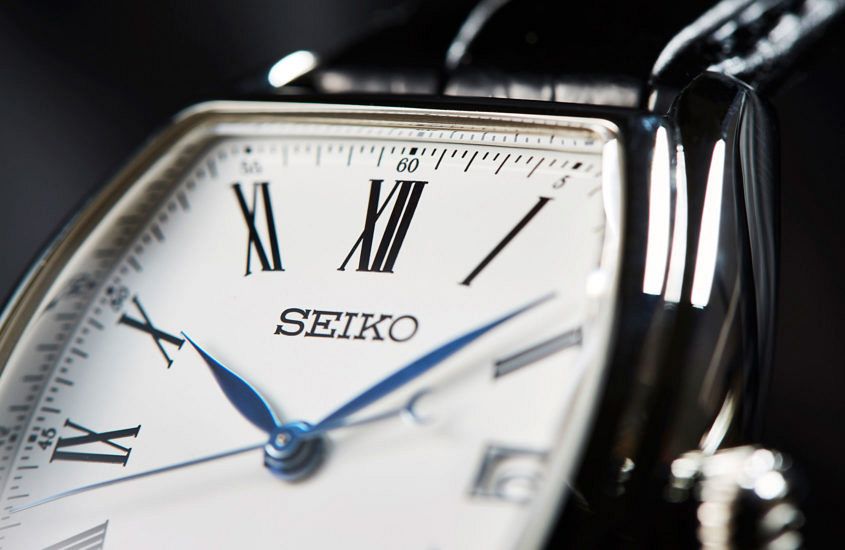 Seiko also released round steel versions of this enamel Presage, but for me they're a touch too conservative, whereas this tonneau-shaped number is sufficiently unusual to keep things interesting, aesthetically speaking. The enamel dial isn't the only high-quality component either; the front and back crystals are sapphire, and the black strap is alligator. The case is well done too, 46mm from lug to lug, and 35.9mm across. It's fairly tall, at 12.5mm, but it doesn't sit too high on the wrist. The movement is the 6R15, a workhorse automatic, just as you'd expect from Seiko — the most notable feature is the decent 50 hours of power reserve. The crown is the same conical, ergonomic number that's on the rest of the Presage collection.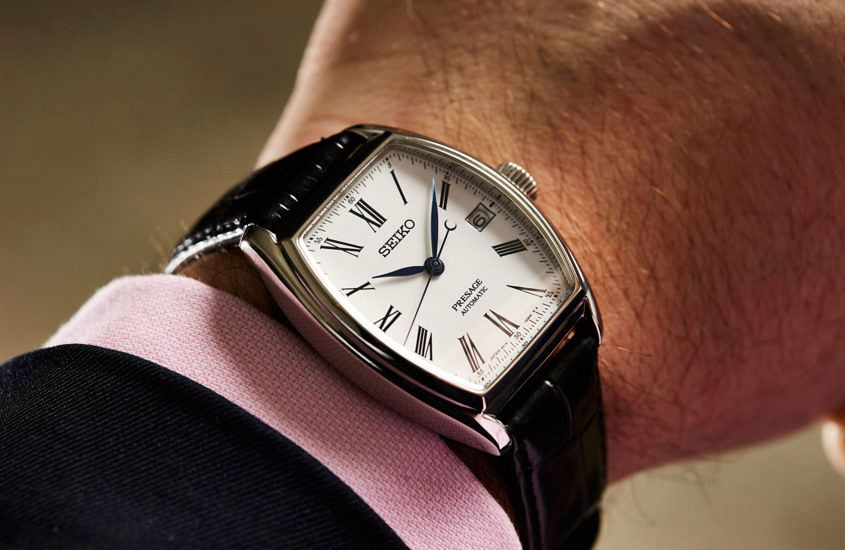 To me, the Seiko Presage SPB049J proves that for a watch to stand out it doesn't necessarily need to be tricked out with the latest and greatest gadgets and gimmicks. Sometimes all you need is a nice, thoughtful design that's been well delivered. And that's just what Seiko delivers.

Seiko Presage SPB049J Australian pricing
Seiko Presage SPB049J, on alligator strap, $2150