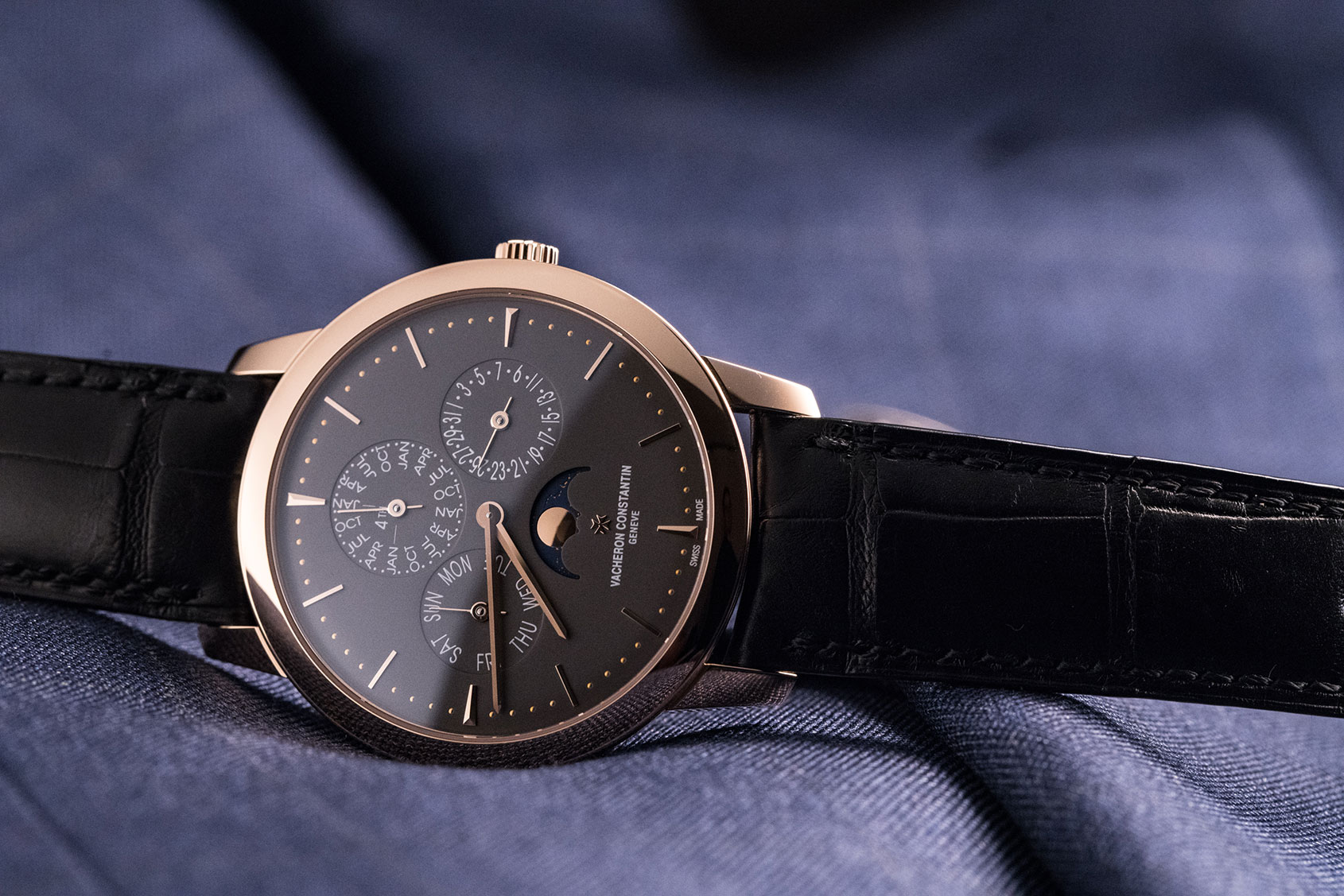 The cool and elegant Vacheron Constantin booth at SIHH was packed with highly complicated pieces (including the most complicated piece), and their top-line SIHH releases were a mass of brain-bending masterpieces, heavy on the sonneries, sidereal time and celestial maps. But amid all this mechanical splendour I found myself coming back to a simpler – but by no means simple – option: the Patrimony Perpetual Calendar, in a pink gold case with a new, slate grey dial. The colour combination is all that's changed, but sometimes a fresh new look is all you need to fall in love all over again with an old favourite.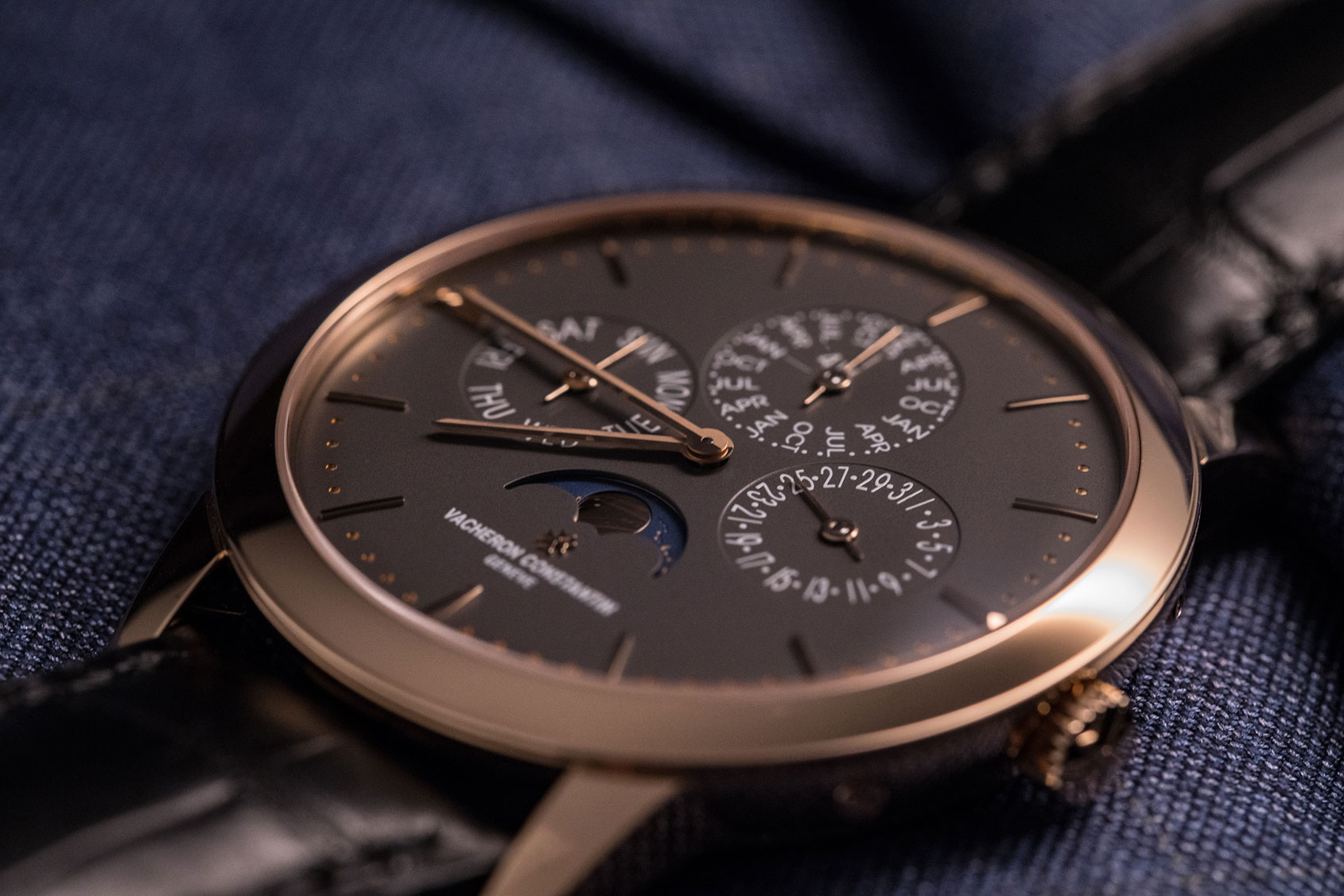 Until now this distinguished 41mm watch (which is quite slender at 8.96mm) was available in pink gold with a silver opaline dial, or in platinum everything as a special Excellence Platine edition. Both watches were exceedingly formal takes on a traditional complication. Very Vacheron Constantin. This version, though, is much more contemporary in look and feel – you might almost say it's trendy. The contrast between the warm gold case and the cool grey domed dial is to die for, and the way light plays across the myriad of polished surfaces is more than a little magical.
Of course the new colour scheme isn't the only reason this watch is special – and the slender, automatic calibre 1120 QP has a lot to do with that. This movement, completely built and (exquisitely) finished by Vacheron Constantin bears the Geneva Seal. It's a wonder to behold – just look at the skeletonised rotor with its Maltese cross detail. This movement, regarded by many as the one of the finest perpetual calendar movements ever made, is based on Audemars Piguet's Calibre 2120 and certainly delivers the level of excellence and beauty we've come to expect from Vacheron Constantin.
For me this new variation of the Patrimony Perpetual Calendar is a timely reminder that the best watches aren't necessarily those with the latest bells and whistles. There's a reason some watches are considered classic, and sometimes a new dial is more than enough.
Vacheron Constantin Patrimony Perpetual Calendar Australian pricing
Vacheron Constantin Patrimony Perpetual Calendar (ref. 43175/000R-B343), $114,000