Too often in watchmaking the focus is only on the technical and the very expensive. Yes, it's critical for the watch industry to continue to innovate, but complication for its own sake serves a very limited number of ends. Sometimes I wish there were more watches that just focused on being fun, lighthearted and affordable, to grow the world of watch enthusiasm and help remove the intimidating perception that a good watch must cost five figures. This year one brand has granted my wish with a new collection that doesn't take itself too seriously, while still having some serious design provenance behind it: the Cartier Tank Must.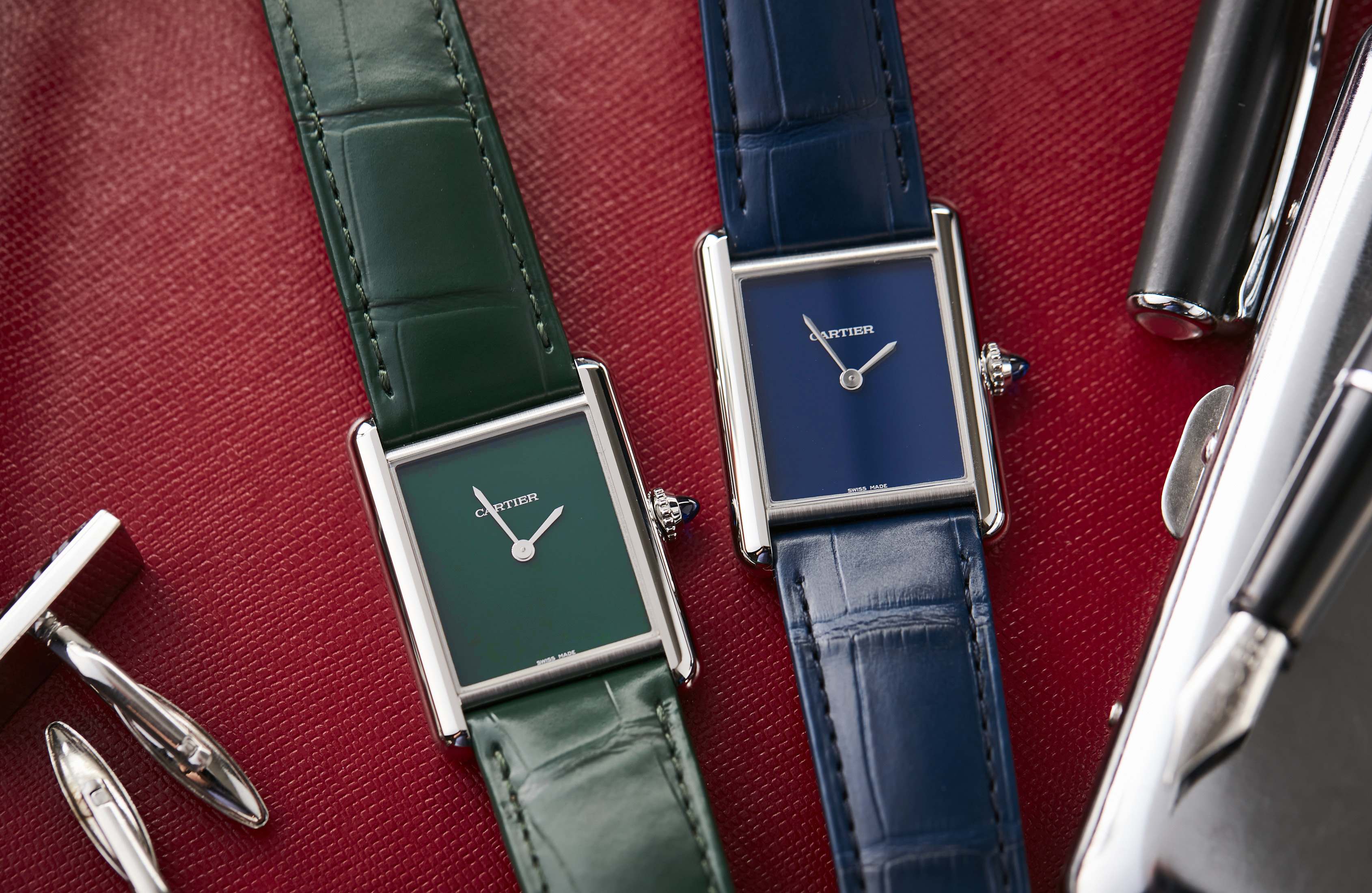 The collection consists of three brightly coloured references that can thank the younger sections of the Cartier archives for their inspiration, all cased in steel and all powered by quartz movements. Unremarkable technically? Perhaps, but for fans of the Parisian jewellery and watch firm their hearts would have skipped a beat when they first saw these new pieces released. We were able to access the blue and green references, however, there is also a burgundy reference within the same collection.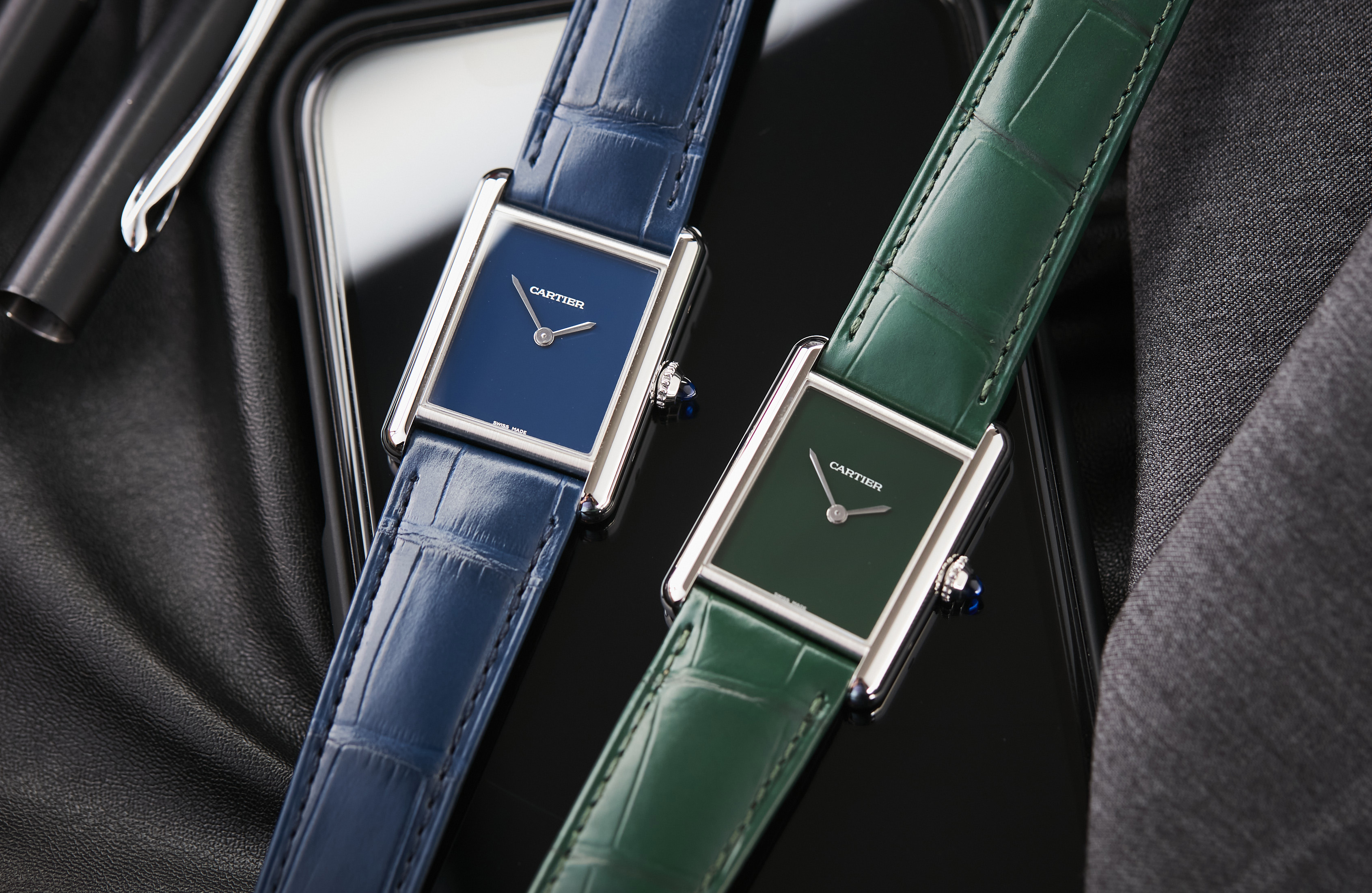 The Must family in the Cartier catalogue traces its roots back to 1972, with the first Must de Cartier watches launching in 1977. The collection was aimed at reviving a very different version of Cartier brand than we know today, which had undergone a number of restructures and acquisitions after Pierre Cartier, the last of the three Cartier brothers who had built the organisation into an international household name, passed away in 1964. It was aimed at rebuilding the brand with a new collection of more affordably priced products that could reach a larger client base, a strategy that proved very successful.
The Must de Cartier collection of the '70s offered everything from bags and scarves, to perfumes and cigarette lighters (there was even a Lincoln Continental Mk IV "Cartier Edition"), with their range of quartz Tank watches standing out from the crowd by being cased in a gold-plated silver known as Vermeil. These Must de Cartier Tanks were produced in a huge number of different dial designs, with bright colours and Art Deco flourishes (the latter of which has also been revived this year in the new Tank Louis Cartier collection) and continued to be made into the late 1990s.
It's this history that makes the new Cartier Tank Must collection so intriguing as an offering to both Cartier collections and those who are new to the brand. The steel cases are the Cartier Large Model, which translates to measurements of 34mm long and 25mm wide and a svelte case thickness of 6.6mm.
The proportions are classic Cartier, which is a challenge when designing new watches for a range of different wrist sizes. The case is mirror polished and has the same case screws that trace their origins back more than a century. Like almost all Cartier Tanks, the caseback is closed, secured with more screws and offers ample space for a small engraving if you were so inclined.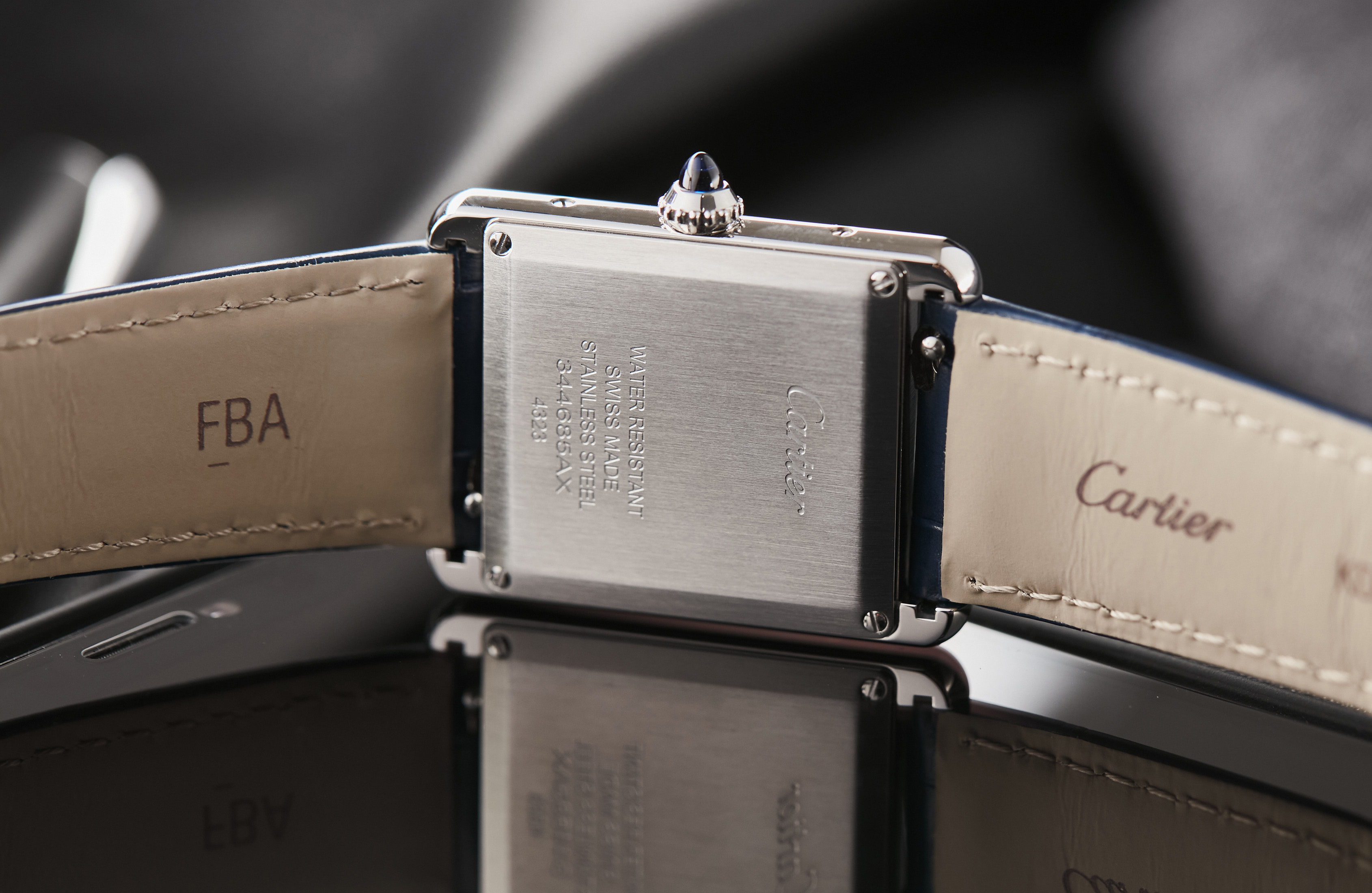 As you might expect from a Cartier Tank, the iconic crown is present in these models, complete with a blue synthetic spinel cabochon.
The real deal in the Tank Must collection are the dials, which are a nod to the colourful dials of the original Must de Cartier watches of the 70s and 80s. The Roman numeral dials on Cartier Tanks are so ubiquitous with the design, that there is definitely something refreshing about seeing a Tank with a totally blank dial apart from the crisply printed logo.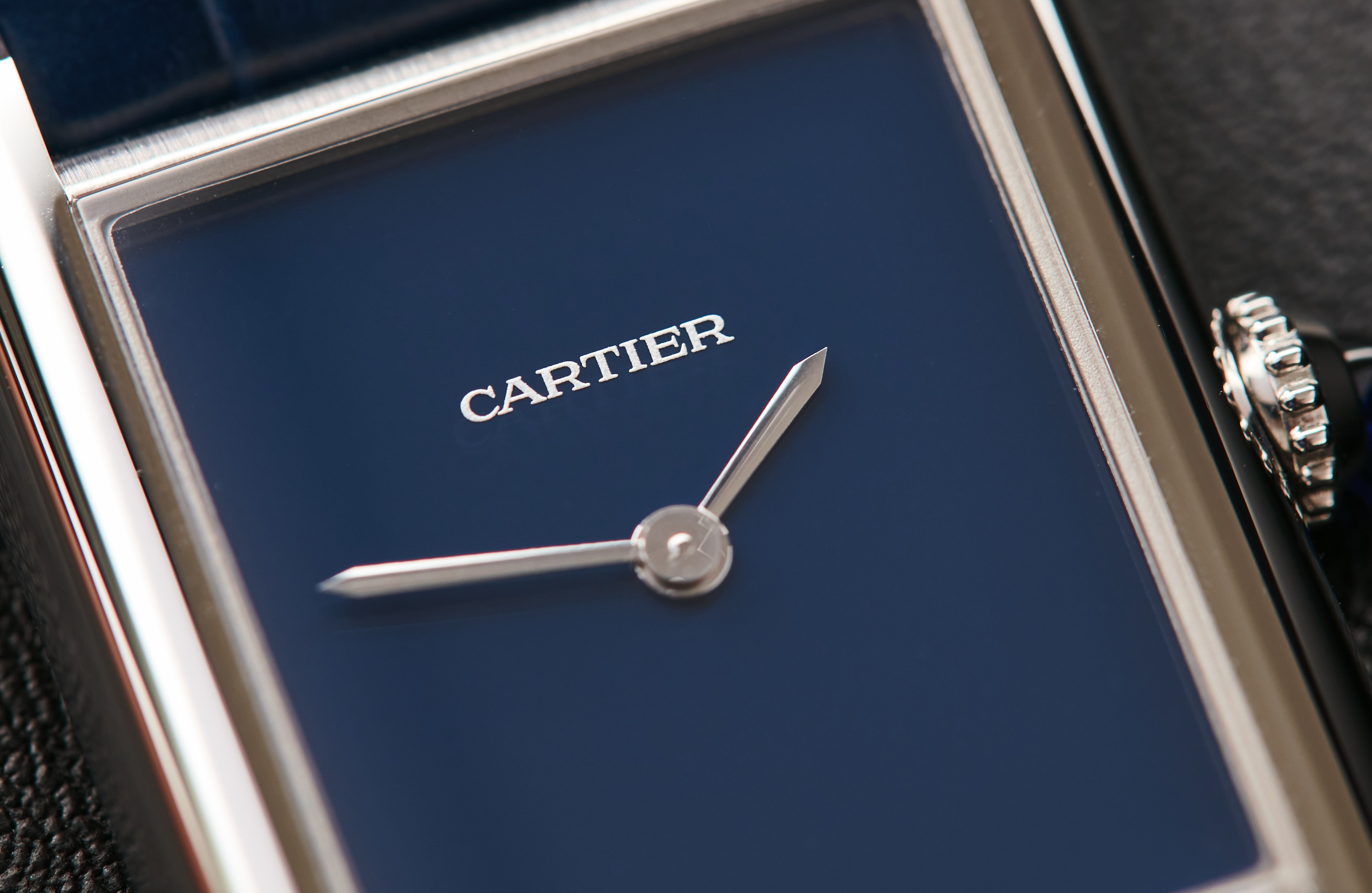 The steel sword hands cut a contrasting figure across the expanse of block primary colour, making it still very easy to read the time despite the lack of hour markers. There is a breathtaking simplicity to this new collection that is hard to articulate the appeal of, but it speaks to the core of what has made Cartier so successful since it was founded in 1847 – elegance through design.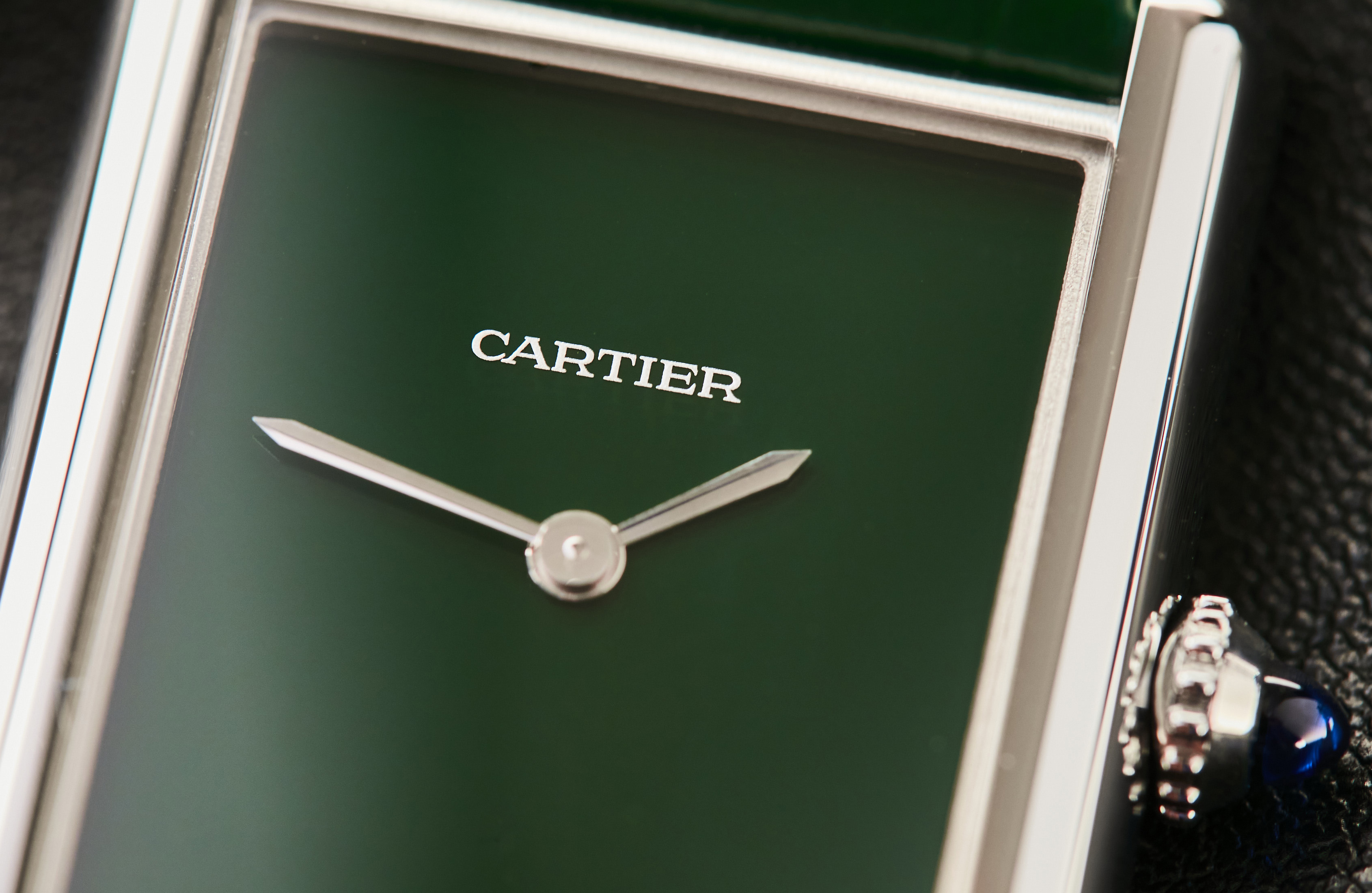 All three references are powered by High Autonomy Quartz movements (with 8 years before needing a battery change), just like the first Santos-Dumont pieces that were revived in 2019, which is a good thing. Hear me out. By equipping the Tank Must collection with quartz movements, Cartier is able to keep the price significantly more affordable than if the same watch was mechanically powered. This means not only is there a new entry point to the brand, but the new entry point is also one that looks great and carries the Cartier design philosophy forward. Also, most peoples gripe with quartz movements is the ticking of the seconds hand across the dial, which is a reasonable issue. No seconds hand however, no gripe.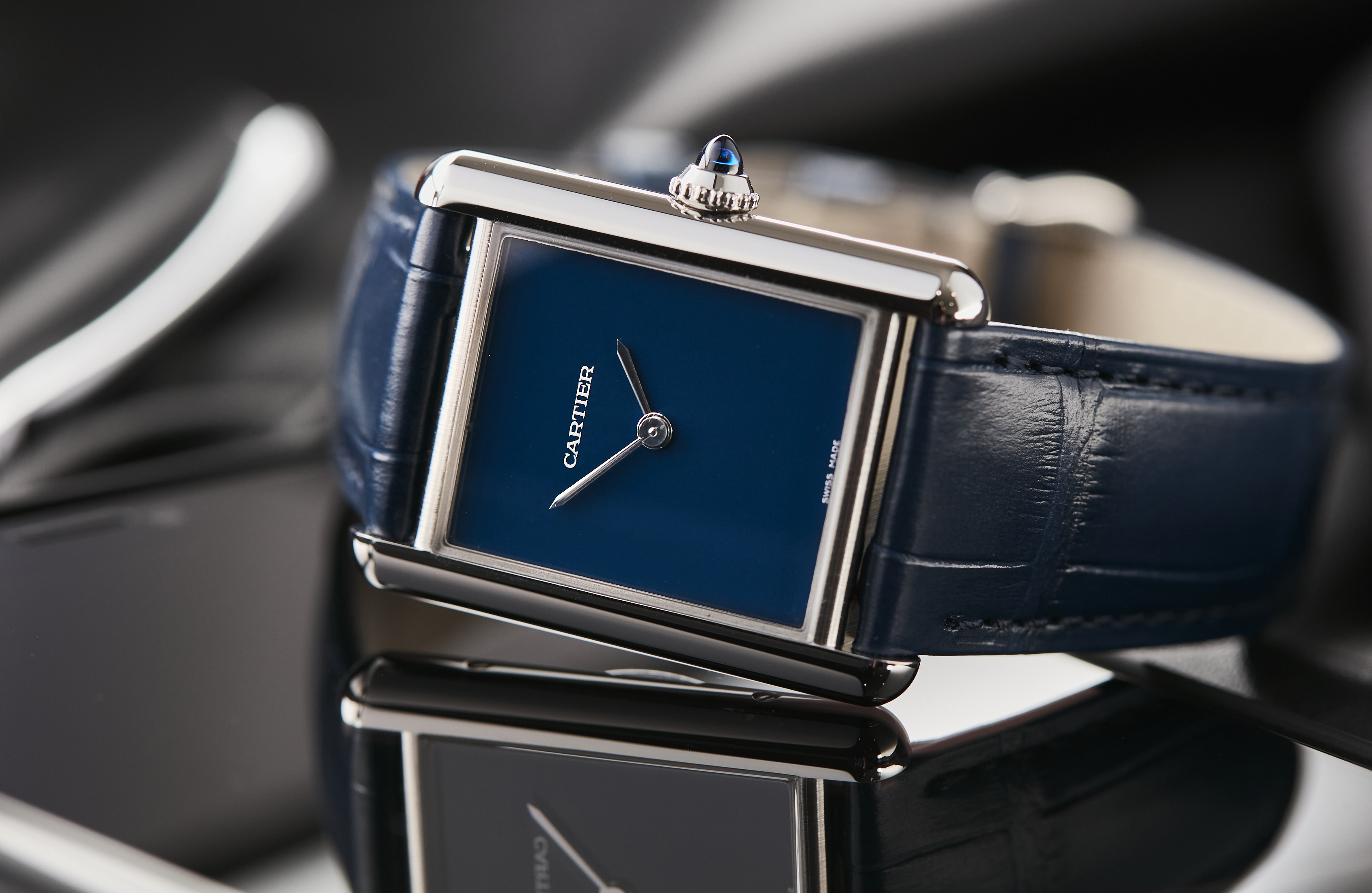 Each of the watches arrives on an alligator leather strap dyed the same colour as the dial, further emphasising the lighthearted colours of the watches. All of the straps are able to be easily swapped out if you were after a slightly more conservative look, thanks to the quick-change system that can be used with a fingernail.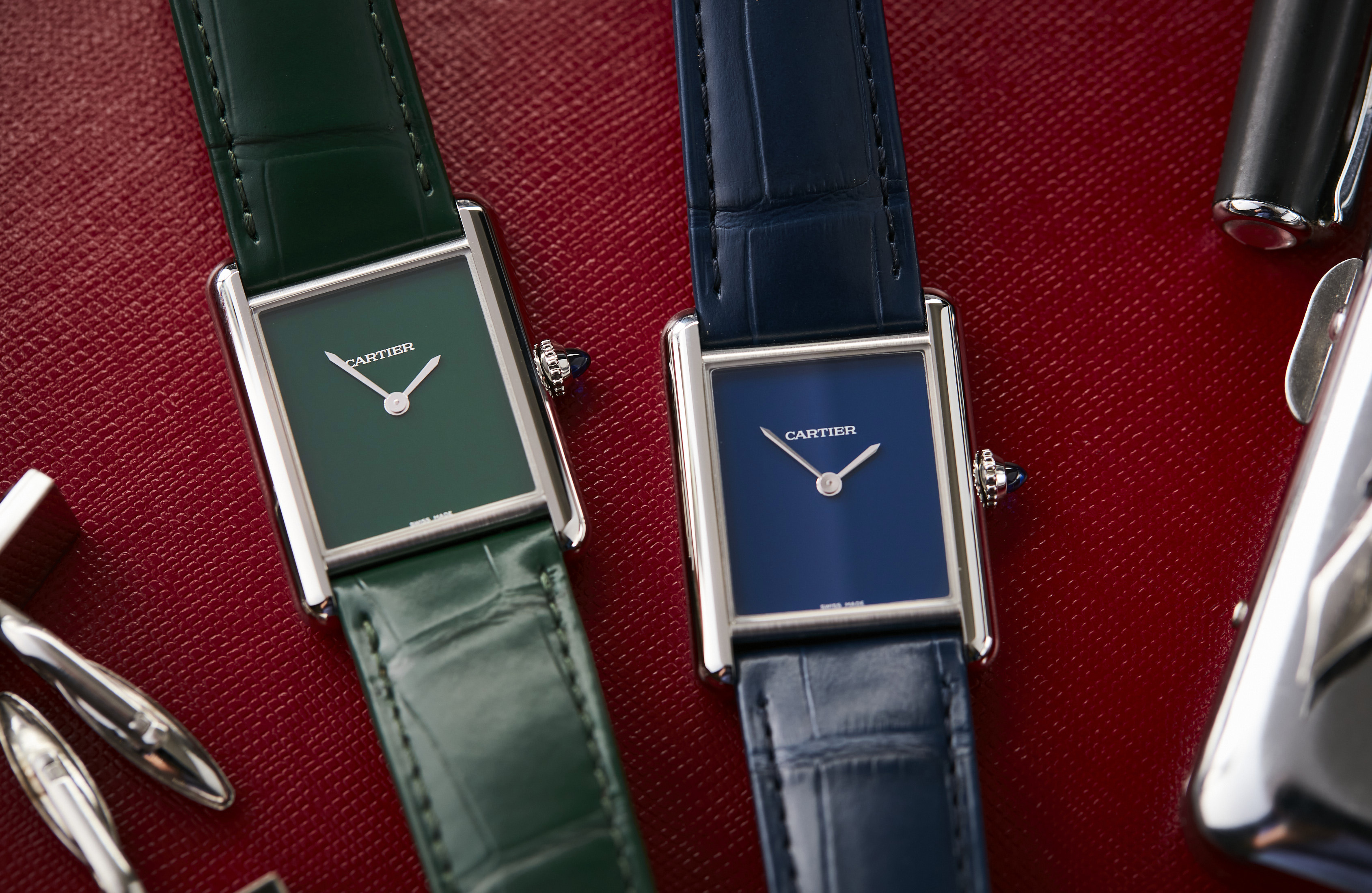 It is a genuine thrill to see Cartier reviving one of their more creative periods in recent decades in this new collection. It's one that is both youthful and fun, as well as being priced as a new entry point into the brand, which may see an entirely new generation of Cartier enthusiasts born. Strong design should be for everyone and Cartier is making it accessible with this latest collection.
Cartier Tank Must price and availability:
The Cartier Tank Must is AUD$4150. For more details, visit Cartier right here.
Made in partnership with Cartier. However, the opinions expressed in this article are our own in accordance with our Editorial Policy.