Aviation is the pinnacle of human endeavour. The simple dream of wanting to fly has allowed the very best engineers, scientists, artists, and countless other professionals to flex their talents and serve Earth's globalisation. Adventure and ingenuity go hand-in-hand when it comes to flying, and so too does it go with Bremont. The English-bred company may have only just reached adulthood at 18 years, though their catalogue has consistently shown a respectable mix of design intrigue and maturity.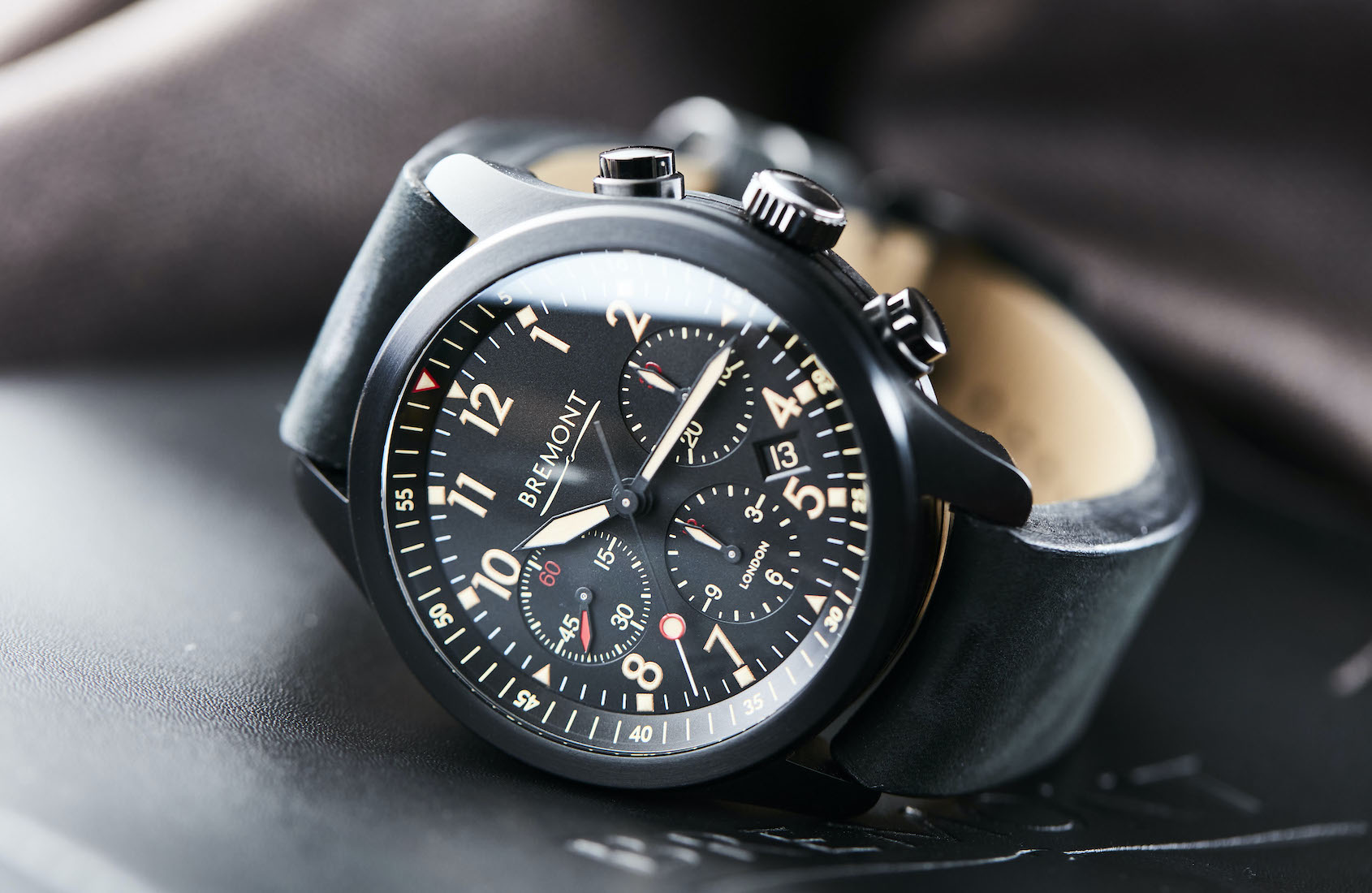 When considering the future of flying, most people will think of greener, more economical passenger planes, perhaps even reusable rockets that will carry the masses from country to country. Richard Browning is not most people, and his Gravity Industries has been making gigantic leaps forward in miniature jet technology to propel individuals through the air in a flight suit even Iron Man would be proud of. Although looking down at your wrist could be potentially disastrous while wearing the 1000 horsepower jet engines, Bremont have decided there could be no better testing ground for their hardened PVD ALT1-P2 JET.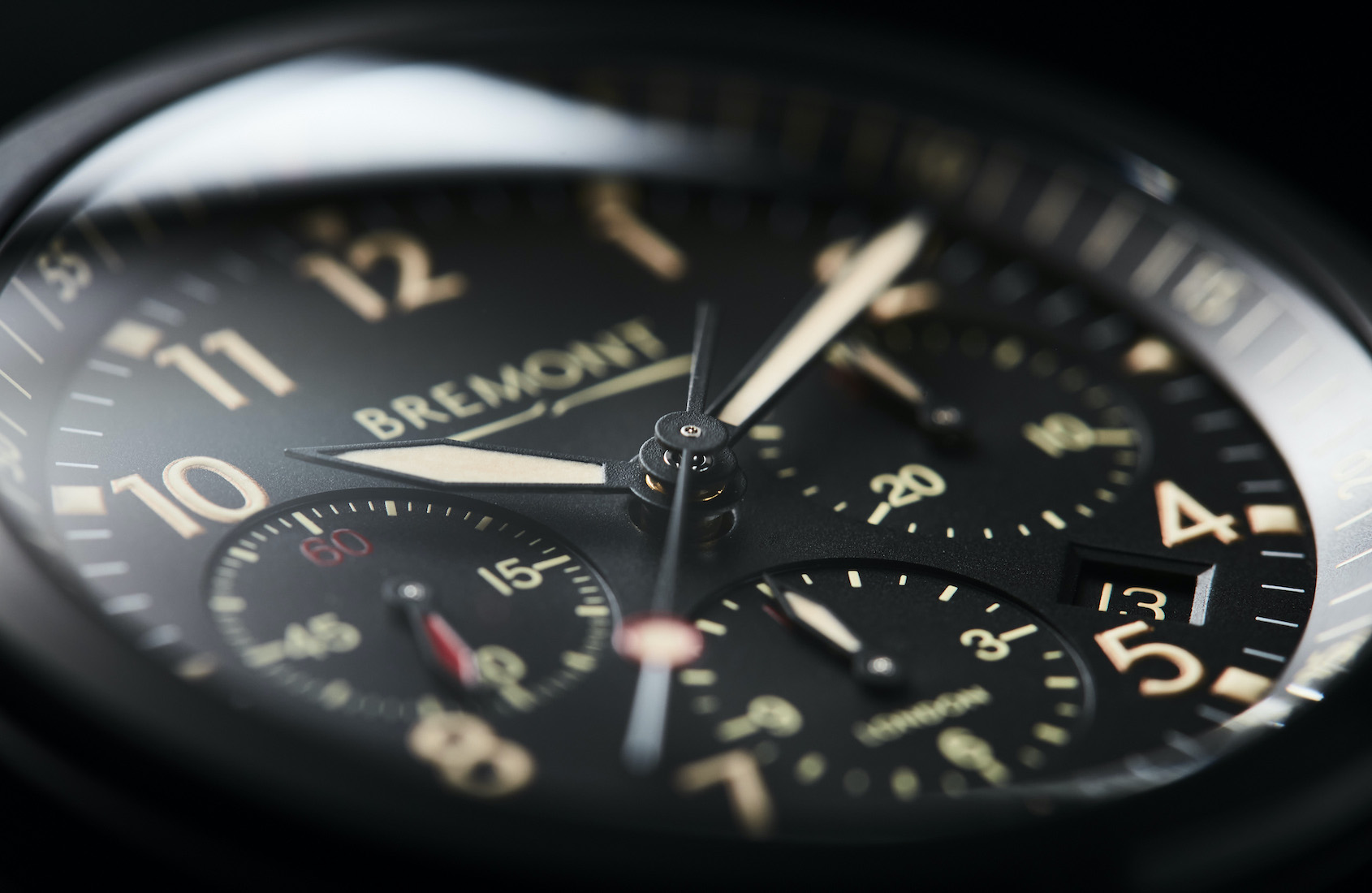 The ALT1-P2's general design has all the hallmarks of a pilot's chronograph, and definitely doesn't break any moulds. 43mm diameter, far-reaching lugs, generously lumed sword hands, and legibility above all. What it does do is provide the perfect platform for a variety of colour variations, which entirely morphs the character of the watch. With the ALT1-P2 JET, we get the embodiment of modern flying tech, with a stealthy aesthetic and just the right amount of edge.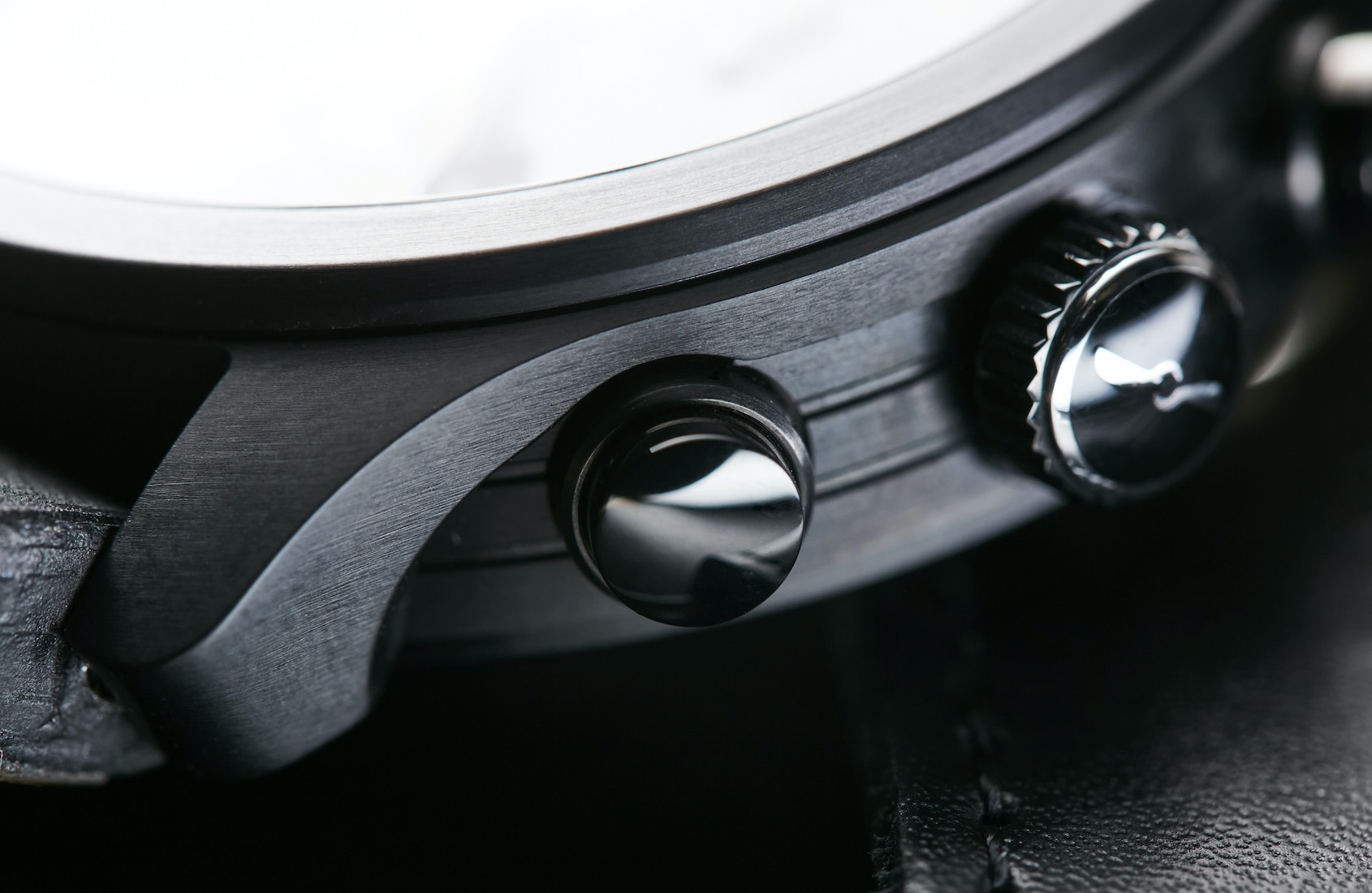 Some people may be ready to shout 'faux-tina' once they get a look at the dial, but the entire ALT1-P2 range is a shining example of how off-white luminous paint has become a valid colour of its own. The sandy beige keeps the high-contrast necessary to keep a watch like this legible, whilst being less abrasive to the eye and keeping a military khaki feel. Two pops of red highlights serve different purposes, as the ring around the lollipop seconds hand lets your eye track it more easily, and the running seconds sub-dial hand stops the detail-oriented watch from becoming too cluttered with cream.
Behind the smoke-toned sapphire crystal, the stealthy heart of the JET doesn't quite fly under the radar. That sleek movement is Bremont's calibre BE-53AE, a heavily decorated and blacked-out modification of an ETA 7753. The proven calibre is a staple for high-end aviation chronographs, having a 42-hour power reserve, 4Hz beat rate, and handy date-adjustment pusher at 8 o'clock. With a Glucydur balance, Anachron balance spring, and Nivaflex 1 mainspring, you can be sure this chronometer isn't just an off-the-shelf movement.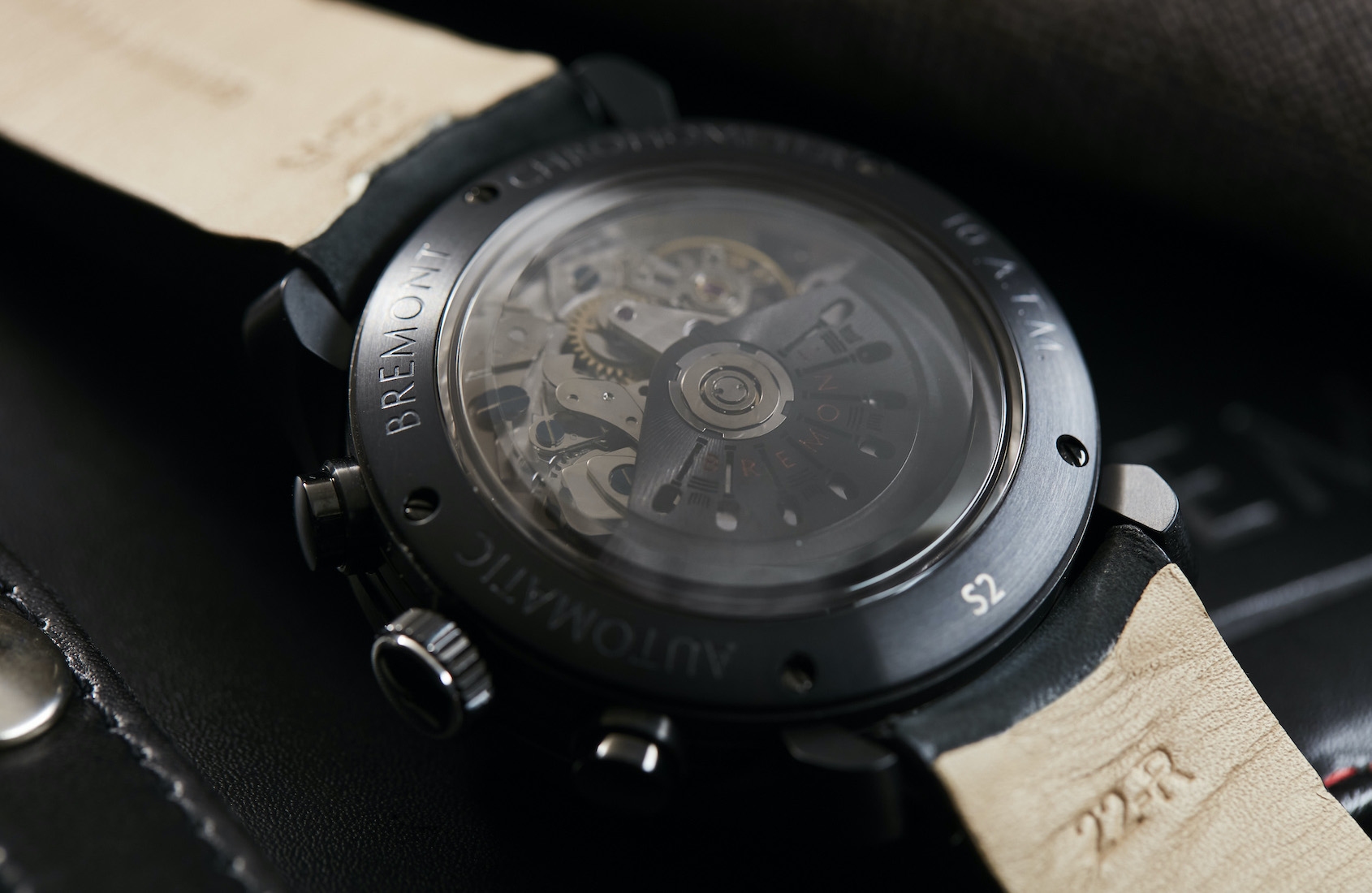 The date window at 4.30 is a contentious point with any watch, but in the case of the JET, an effort has been made to match the black dial with a black date wheel, which may go some way to mitigating its effect for eagle-eyed viewers.
At $7100 AUD on the attractive grainy leather strap, with curved springbars no less, or $7800 AUD with the PVD solid steel bracelet, Bremont's ALT1-P2 JET commands a slight premium over the non-blackened watches in the range. It may feel strange to consider spending this much on a watch that doesn't have Switzerland, Japan or Germany on the dial, but buying into Bremont's London badge is to align yourself with one of the proudest watchmakers to exist in the modern era. So few younger brands feel as established as Bremont, and their identity is set only to strengthen in years to come.