Why do we have children in the first place? To anchor our rudderless lives with a faint sense of meaning? To give and receive unconditional love? To experience the most profound and humbling experience that is available to humanity? No, no and thrice no! We have children, of course, as a half-arsed excuse to buy ourselves more new watches.
Never has this justification been needed as urgently as right now. With the global economy tanking, mankind is facing the worst recession since the Great Depression. Meanwhile, as we all get increasingly lax about social distancing, a second wave of COVID looks more and more likely. Facing an uncertain future, the received wisdom is that now is the time to bunker down. Play things safe. Build up your emergency funds for when it all starts to get properly Mad Max. In short, it's not the easiest time to justify blowing thousands on another chronograph just because this one has a bronze case and the patina effect will be "really interesting".
This is where your kids come to the rescue. Consumer analysts often describe children as being "recession-resistant". What that means is that even in a tough economy, spending on kids is often the last cut that people are willing to make. That was the finding of sociology researchers at Emory University who studied spending habits during "the Great Recession" – the US downturn from 2007 to 2009. Despite the precarious economy and general belt-tightening in most areas of life, they discovered that parents from all income levels continued to spend about the same on childcare, food, books, toys and clothing for their kids.
Anecdotally, this sounds bang-on, too. My wife's best friend works in a high-end store that sells French designer clothes for little kids. The prices are steep (the cheapest shoes from the "new collection" are $180). But she reckons they're well-placed to ride out the downturn. "Right now, a lot of mums would understandably think twice about splurging on themselves," she says. "But they still love to shop, so they just end up buying things for their kids instead. That way they can pass off their spending as devoted parenting."
You can also exploit this fuzzy logic to beef up your watch collection too. The trick is to make a big show of the fact that the watch that you're buying isn't to scratch your own horological itch (how dare you!), but a future heirloom that your kids will eventually get their hands on.
Obviously, this all reeks of self-serving duplicity. Which is why you have to take things one step further and make the purchase more conspicuously targeted at your kids. That's the reason you need to buy them a "birth-year watch".
A birth-year watch is a timepiece that was "born" in the same year as the person in question. Essentially, it adds a commemorative layer to the watch, imbuing it with a vague sense of history and personalisation.
But it's also a fun little exercise that I've started toying with in recent weeks to give my watch browsing greater focus. I have two sons born in 2016 and 2018 respectively. As a result, I've begun considering the pieces that I could potentially get them with the main proviso, of course, that I'll test-drive the watches myself until they're 18 or 21, depending on how irresponsible and hare-brained they turn out. Oh, and the watches can't be ludicrously expensive either. Haven't you heard? There's a recession on …
Here's where I've got to so far.
2016 – The hit-list
Tudor Black Bay 36
This is the leading contender. A compact 36mm case, glossy black dial with snowflake hands that's versatile enough for work or play.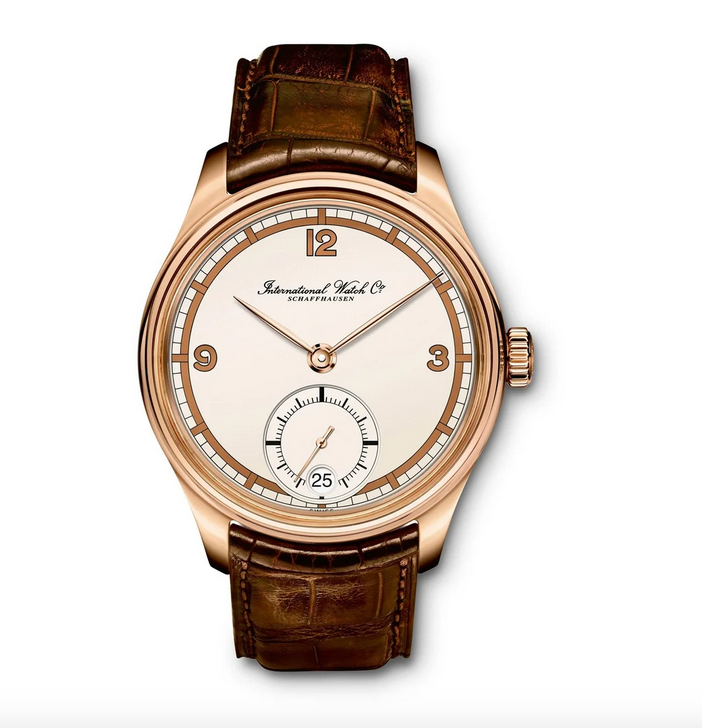 IWC Portugieser Hand-Wound Eight Days
This limited-edition piece is a retro stunner with an understated dial. Availability could prove tricky though.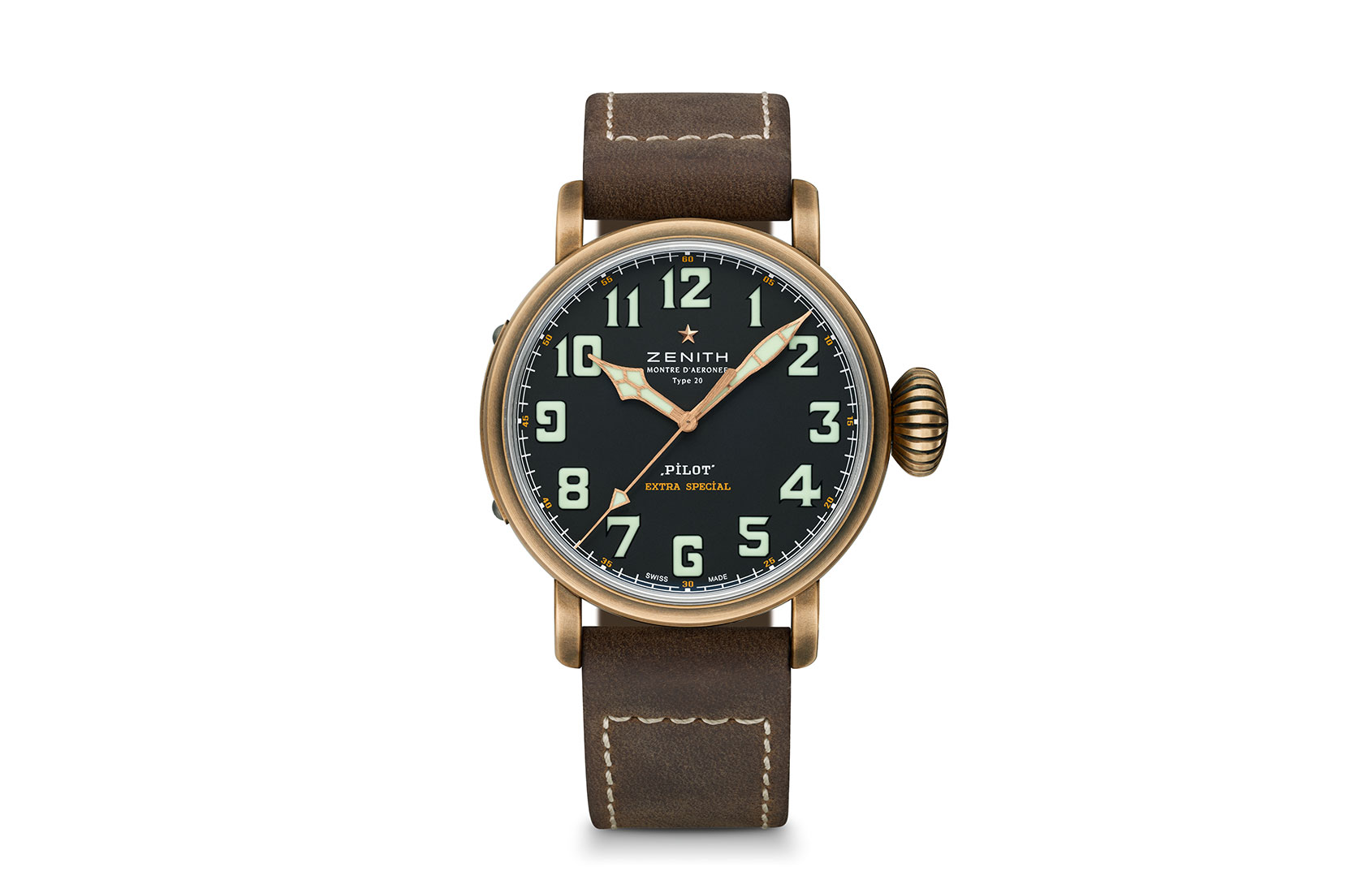 Zenith Pilot Type 20 Extra Special Bronze
Riffing closely off the 1931, Zenith's imposing pilot's watch has a 45mm bronze case, onion crown and antique dial markings.
2018 – The hit-list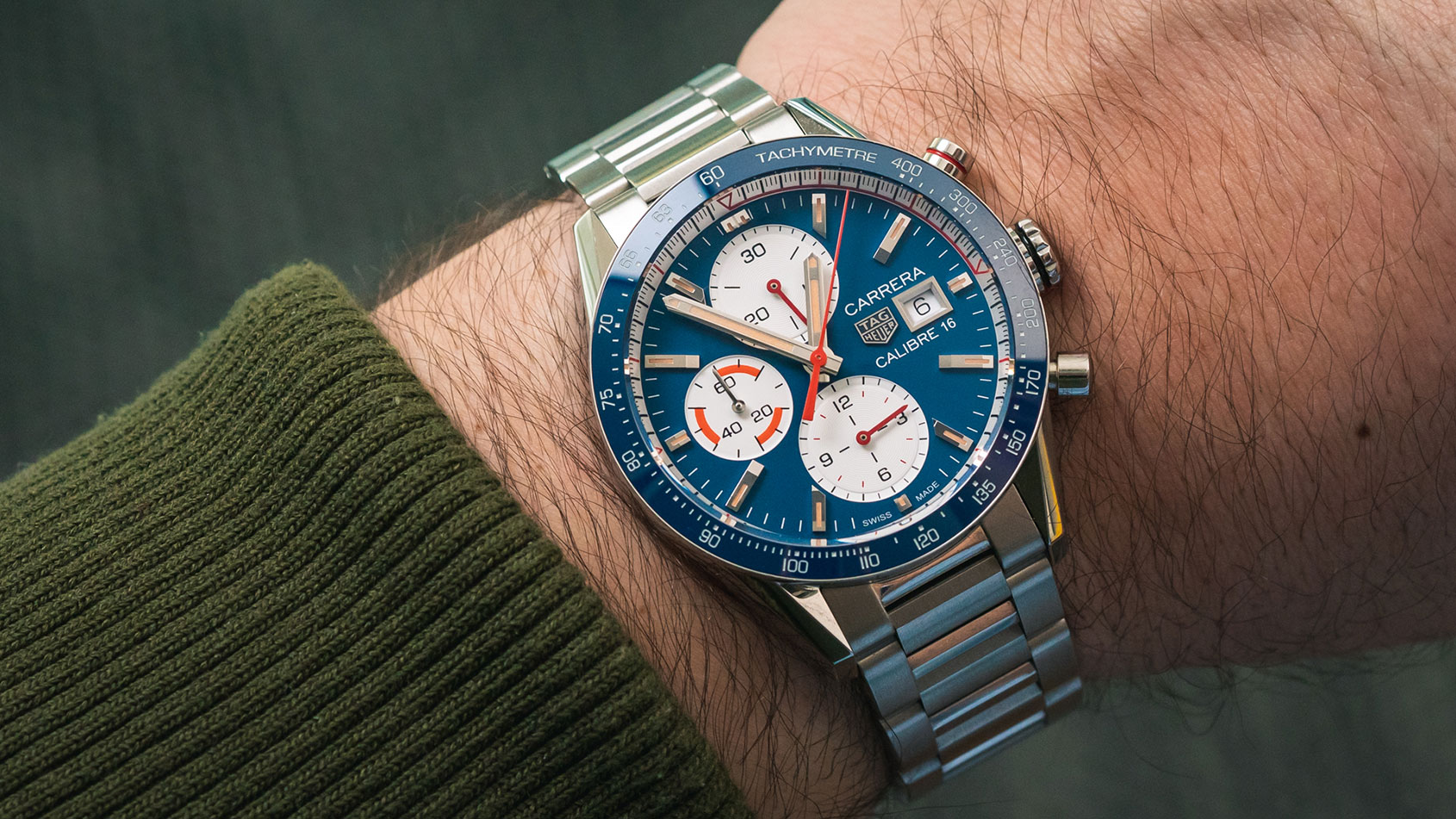 TAG Heuer Carrera Calibre 16 Chronograph
Heritage inspiration and a nice splash of colour makes for a sporty design that's packaged in a nicely sized 41mm case.

Grand Seiko SBGN007

Beneath that sexy green textured dial lurks one of the finest quartz movements on the planet.

Omega Seamaster 300M Diver

For me, this is all about the dial that's made from glossy ceramic and laser-etched with those undulating waves.
And there you have it. Sure, it's just an idle game right now, but the idea of being able to hand each of my sons a birth-year watch many years from now certainly has massive appeal. As does the prospect, more importantly, of being able to wear the watch extensively until then. In fact, the exercise has proved so enjoyable that I'm even starting to rethink my planned vasectomy. How else will I be able to justify buying a new watch in 2021?