This week on Great 'Grams, it's all about independent watchmakers, and taking a look at the many different ways these patrons of watchmaking go about their work. One such independent watchmaker is Franck Muller, a man whose factory is known for producing sveltely curved and complicated watches but was once something of a traditionalist. The remarkable creativity and design ingenuity saw him make one of the most remarkable watches in the collection of one of the most remarkable musicians of this generation, none other than Jay-Z. Franck Muller was the man responsible for an unusual Rolex perpetual calendar that is in Jay-Z's collection, which was actually a Rolex Datejust in its original form that Mr Muller custom-built a perpetual calendar mechanism into. It's a one-of-a-kind watch that shows both Jay-Z's flamboyance and Franck Muller's mechanical genius.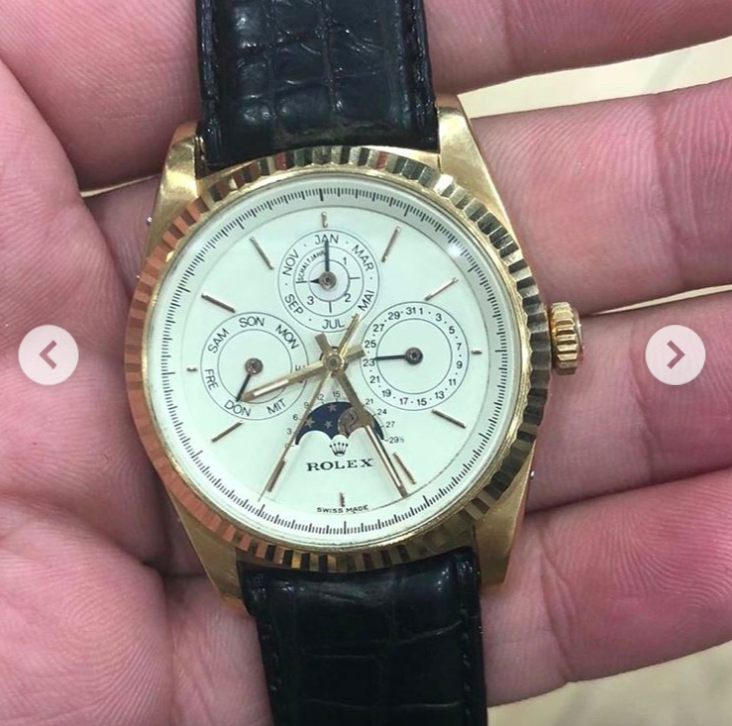 Attending Last Nights NBA Game with his Daughter. Rapper and Business Mogul; Jay-Z was spotted wearing his Piece Unique Vintage Rolex Datejust with a Perpetual Calendar which was created by Franck Muller ⌚️🎤
The unique watch in question. Very, very nice.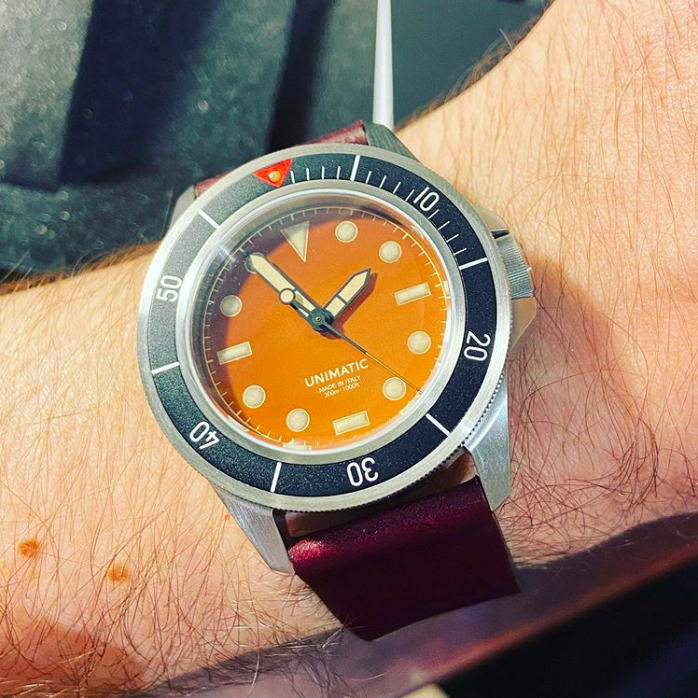 Nicely done, Mr M and Unimatic 💪👏👍🏻
Unimatic Massena Lab LE (xx/99)
I've featured the Melbourne-based Roman on Great 'Grams before, and he isn't slowing down on his head-first dive down the independent watchmaking rabbit hole. One of his most recent acquisitions was this Unimatic x Massena Lab Limited Edition. Considering the 99 pieces on offer sold out in less than five minutes, he's done very well to have one on his wrist.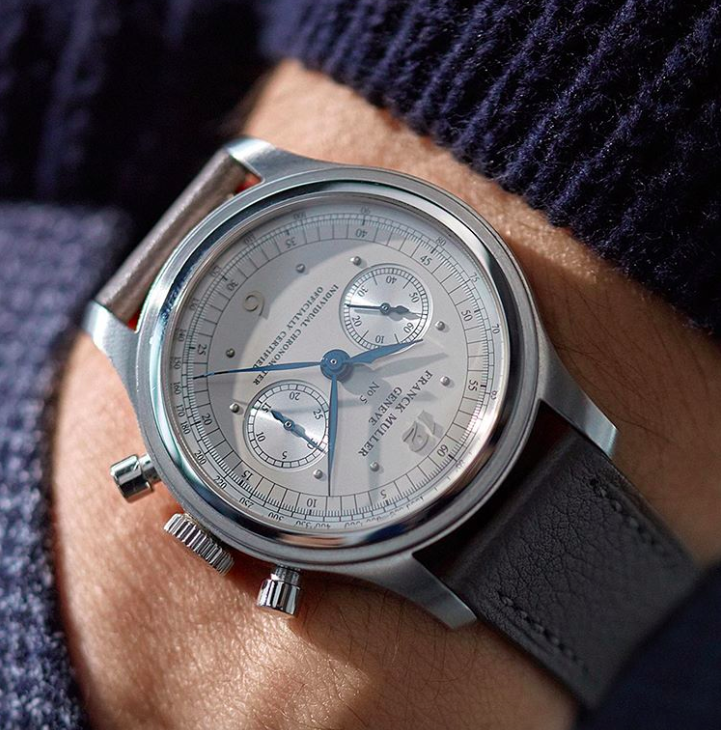 That classic aesthetic. Now reserved.
Here we have a rare chronograph from early in Franck Muller's career as an independent watchmaker. He started his firm in 1991, and made this in an edition of 50 pieces, with this specific watch being sold in 1996. As far as classically proportioned manual-wind chronographs go, this is one of the finest from the last quarter of a century.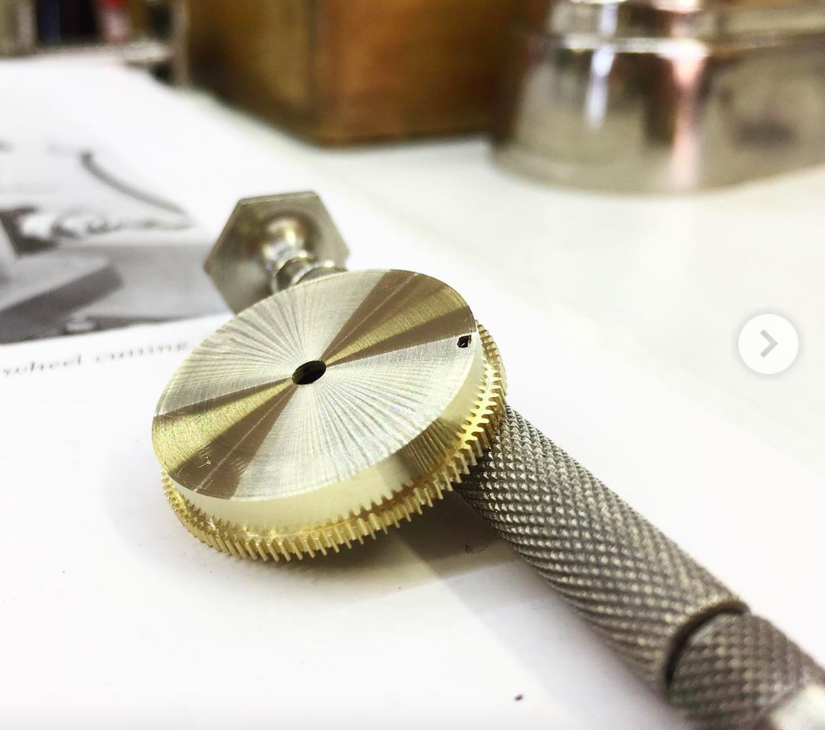 Watch barrel straight off the lathe. 96 teeth. 24.50mm diameter.
Based in Canberra, you might be familiar with Reuben Schoots from Time+Tide NOW Magazine Edition 2, where he was kind enough to speak at length about his watchmaking ambitions. He is making a pocket watch by hand according to the Daniels Method — the skill required can be seen in this handmade barrel.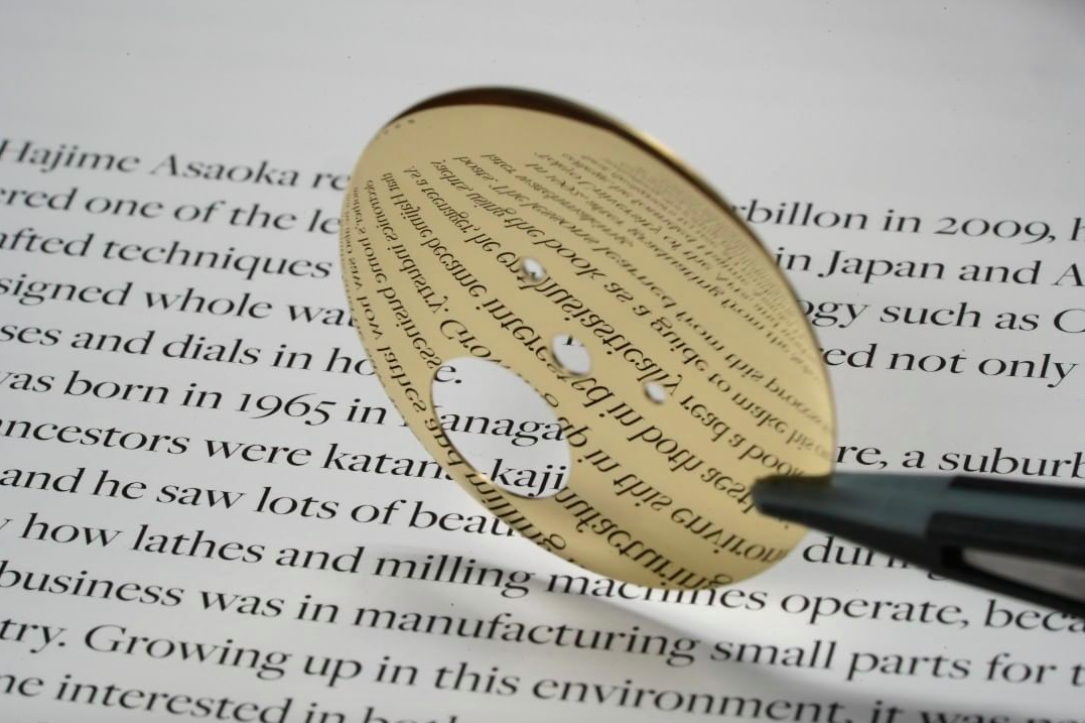 Blank dial
Now that's what I call a mirror finish.