Great 'Grams: Sketching, Auction Hype and Seiko Mania
It's the start of a new decade, and as we hit the Roaring '20s, there's no sign that anyone is spending any less time on Instagram — especially if they love watches. With that in mind, I thought I'd do my best to put all of the time I spend on the 'gram to good use, and wrap up my five favourite posts of the previous week, in what will aim to be across a range. After all, if you ever find yourself scrolling through the feed and bored, you aren't following the right people, because the watch community is serving up more information and entertainment than you can consume on a daily basis. For the first instalment of this new column I'll cheat a little because of the holiday period, and pick my favourites from the past few weeks, so enjoy and make sure you're following these great 'grams in 2020.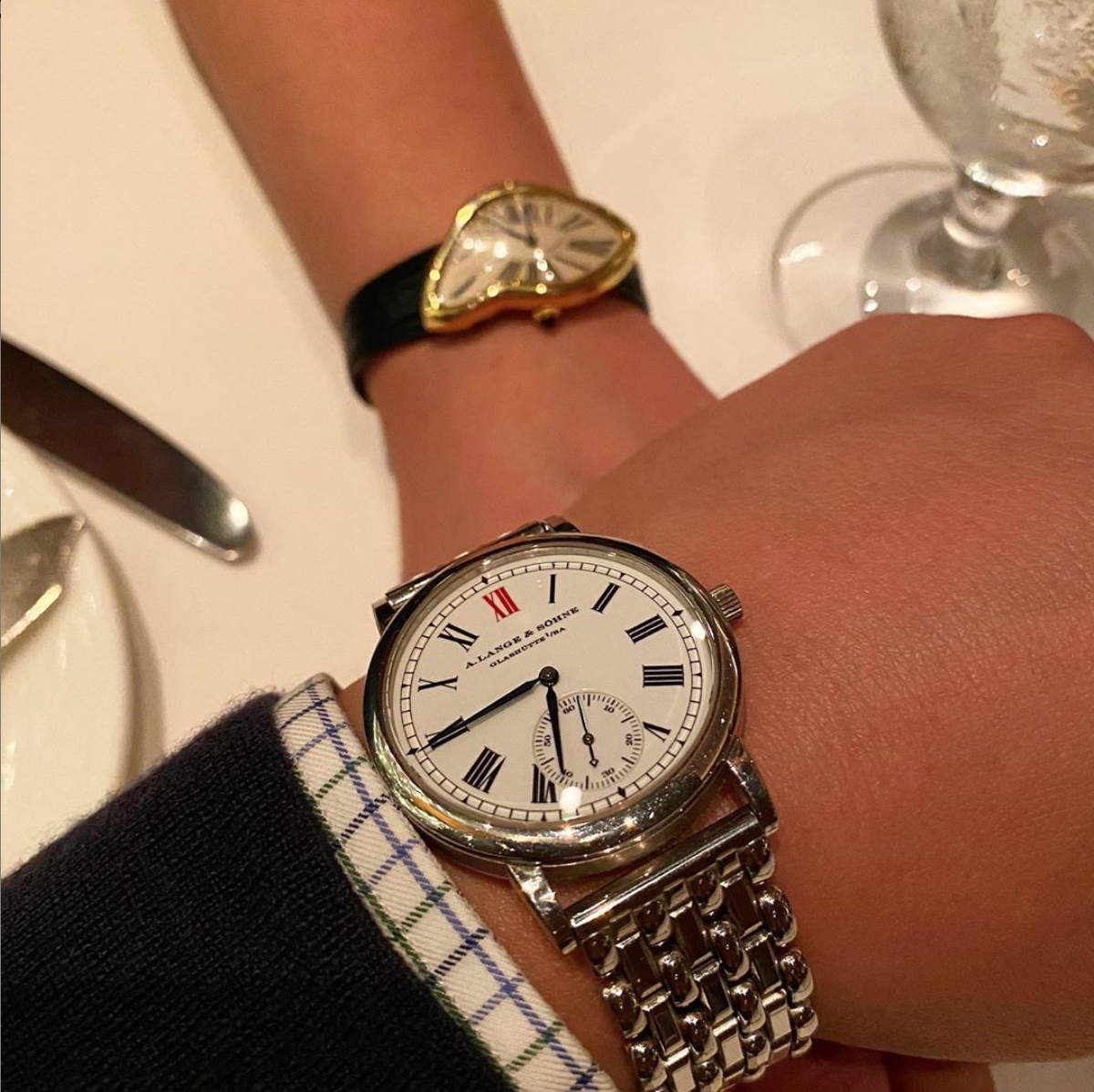 Always on time. 👌🏼
Eric Ku is one of the most well-respected and knowledgable watch dealers on the planet, with his expertise stretching across the horological landscape but with an almost unparalleled grasp of vintage Rolex. That isn't to suggest he only works with Rolex — he also has a passion for Patek Philippe, Audemars Piguet, A. Lange & Söhne, Cartier and modern independent watchmakers. Here he is wearing what appears to be an A. Lange & Söhne ref. 305'025 limited edition in platinum, with his companion sporting a Cartier Crash.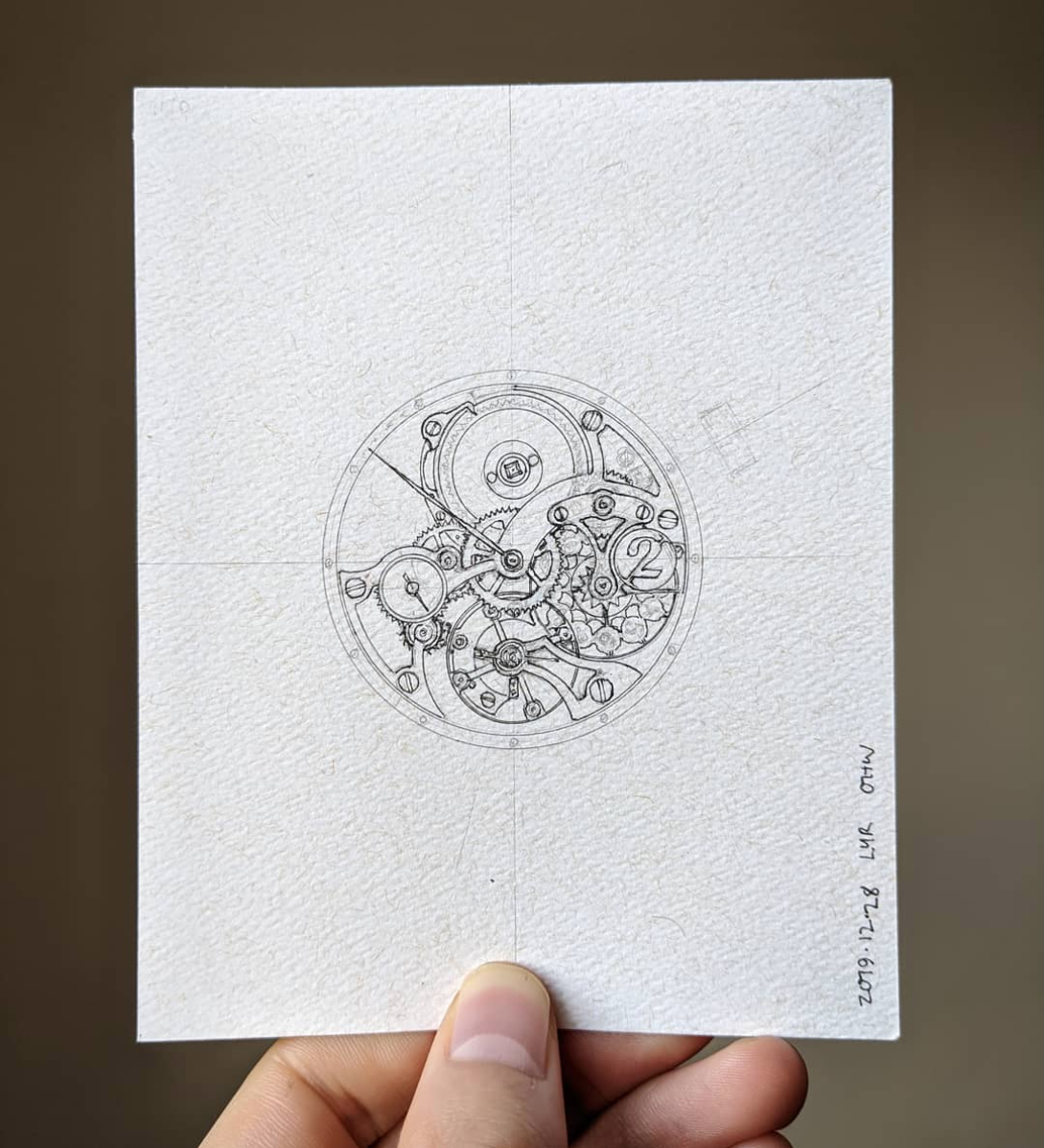 1945: No way this open-worked magnified jump hour was getting done in an hour … I might have to take the time to draw this design properly
One of the coolest 'grams out there, @onehourwatch is run by Lee Yuen-Rapati who specialises in horological artwork, all completed in less than 60 minutes. Aside from the serious artistic talent Lee has, you'll always see something different or unusual, such as this sketch of a jump hour movement.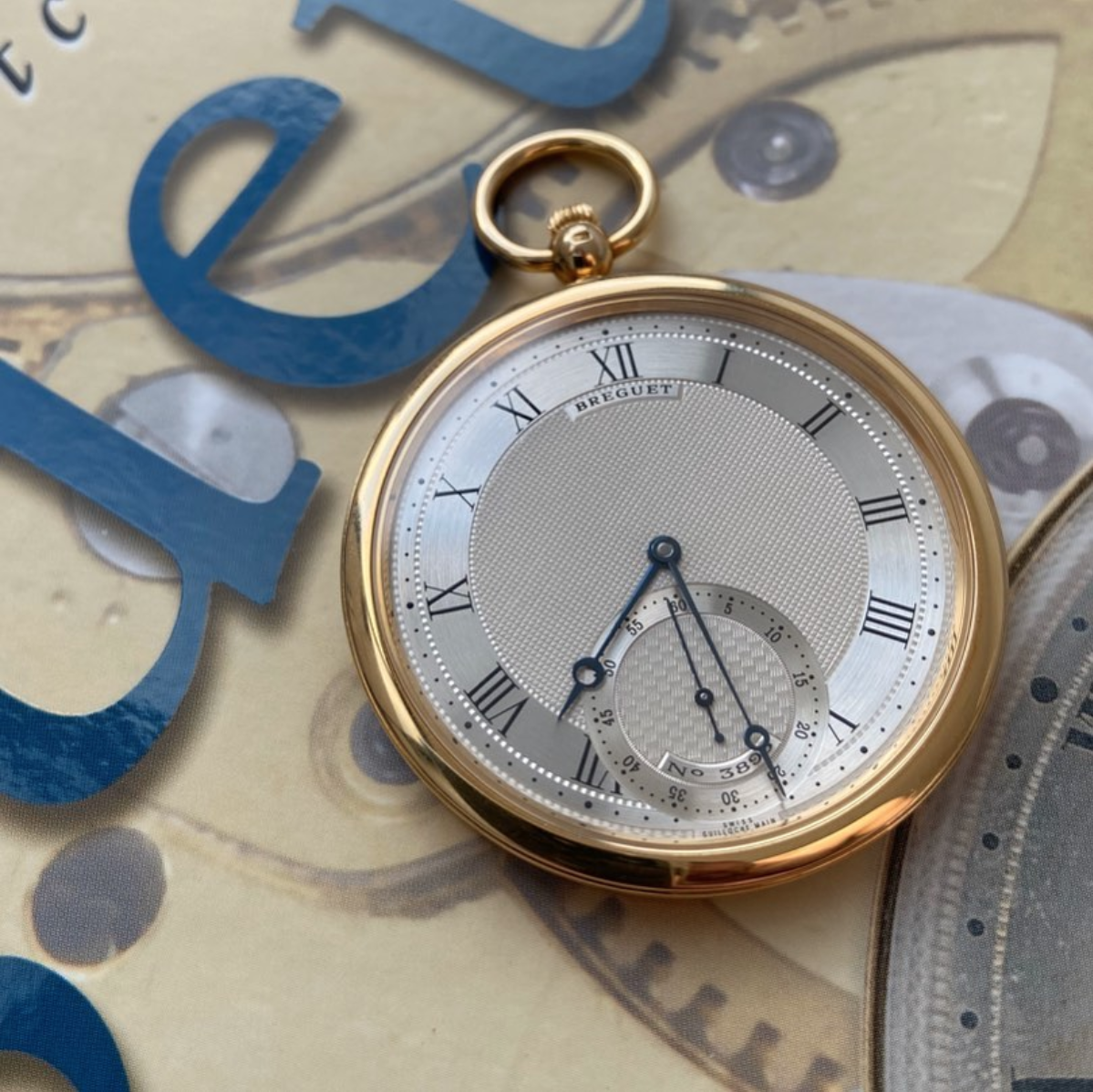 Breguet pocket watch – so handsome! 😀👍🏻
Roman is an Australian-based collector who focuses on timepieces that are not what you would find at your local Swiss retailer, pursuing the collection of rare pieces from larger brands, or independent watchmakers. His love of horology doesn't stop at watches for pockets or wrists however, with an impressive collection of horological books and artworks under his roof too. His last pickup of 2019 was a modern Breguet pocket watch that is a quintessential expression of the brand, and a great way to finish off the decade.
Some Saturday reading. I hope this post doesn't come off as flippant, it briefly outlines the decline in actualised value on a model, I just think the picture needs to be balanced on collecting, that not everything is skyrocketing!

This beautiful 42mm Portugieser with a Gay Frères bracelet sold at Christie's in 2007 for CHF 115,000! But only a few years later the exact same watch would come back and sell for CHF 68,750 in 2011. Two years after that, a similar Portugieser (Cal 98 instead of Cal 74 but both only a few thousand serial numbers away from each other, and black dial with applied Arabic numerals) would sell for USD 37,500 at Sotheby's.

You could say a lot of things about this: stick with the blue-chip brands (Rolex, Patek), collecting in bull/bear markets, arguing against the use of a single auction benchmark as a pricing guide for dealers, etc. For me, the main takeaway is to collect what you love with "investment" value as a completely secondary or tertiary consideration. Either way I think the Portugieser is an incredible reference.
Eric's feed is focused on the vintage watch world, encompassing history, design, the auction market and much more. If you're looking for an engaged look at rare and beautiful things, he's worth checking out. Here he uses an IWC Portugieser as an example of the boom and bust of the vintage watch market, an important reminder in a time where every auction season sees new records broken from the same Rolex and Patek Philippe references.
78' 9943-8030 Grand Quartz … Rated at 10 seconds +- per year!
It isn't hard to guess James' favourite watch brand, but his passion for Japanese watchmaking in all forms is impressive. His depth of knowledge when it comes to vintage Seiko is world class, but accessible in the way that he shares it through Instagram, always happy to explain how to understand a reference number or why a specific watch is important. As shown here, he also isn't afraid of a quartz watch like many vintage watch collectors are, as he doesn't distinguish between the craftsmanship of quartz watchmaking and mechanical watchmaking.