Editor's note: Grand Seiko is typically seen as a restrained brand design-wise (dials excepted), but this 46mm chunk of titanium and ceramic proves that the brand has it in them to pull a modern sports chrono out of the bank when it matters …
To be honest, when I first saw Grand Seiko's contemporary-looking new modular ceramic Spring Drives, I was on the fence. I didn't expect it, and wasn't sure what to think. Of course the quality and technical precision were very much in evidence, but the aesthetics were well outside the norm for the brand.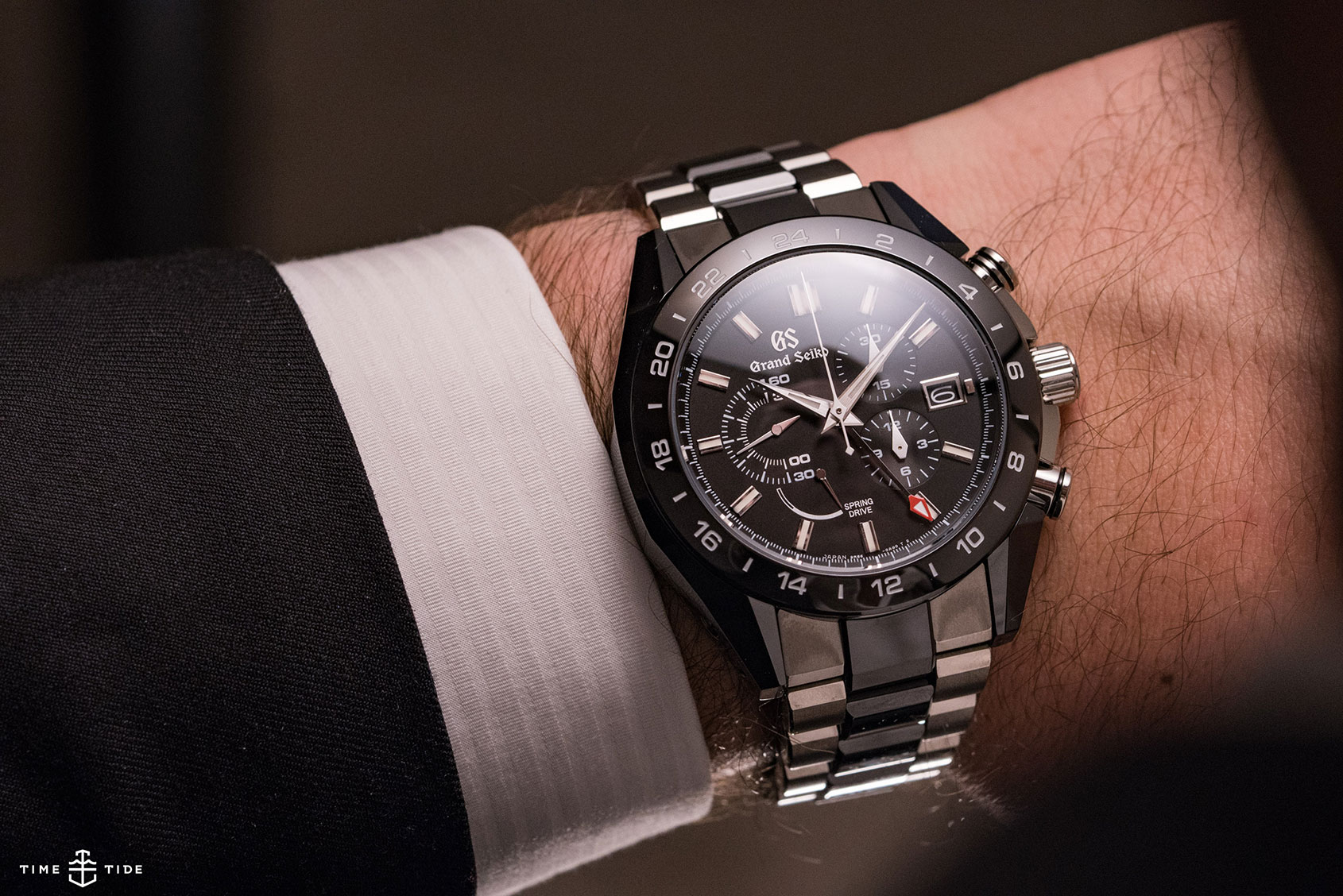 But over time the slick looks grew on me – Grand Seiko's trademark crisp lines look great in black ceramic, and the sporty style was well-suited to the Spring Drive Chrono. So, in the lead up to Basel this year, I was looking forward to seeing where they'd take the nascent collection, and I was not disappointed. It's fair to say the blue and gold limited edition requires a somewhat outgoing personality to pull off on a daily basis; this black version, while not quite stealthy given the 46.4mm case, is far more restrained on the wrist.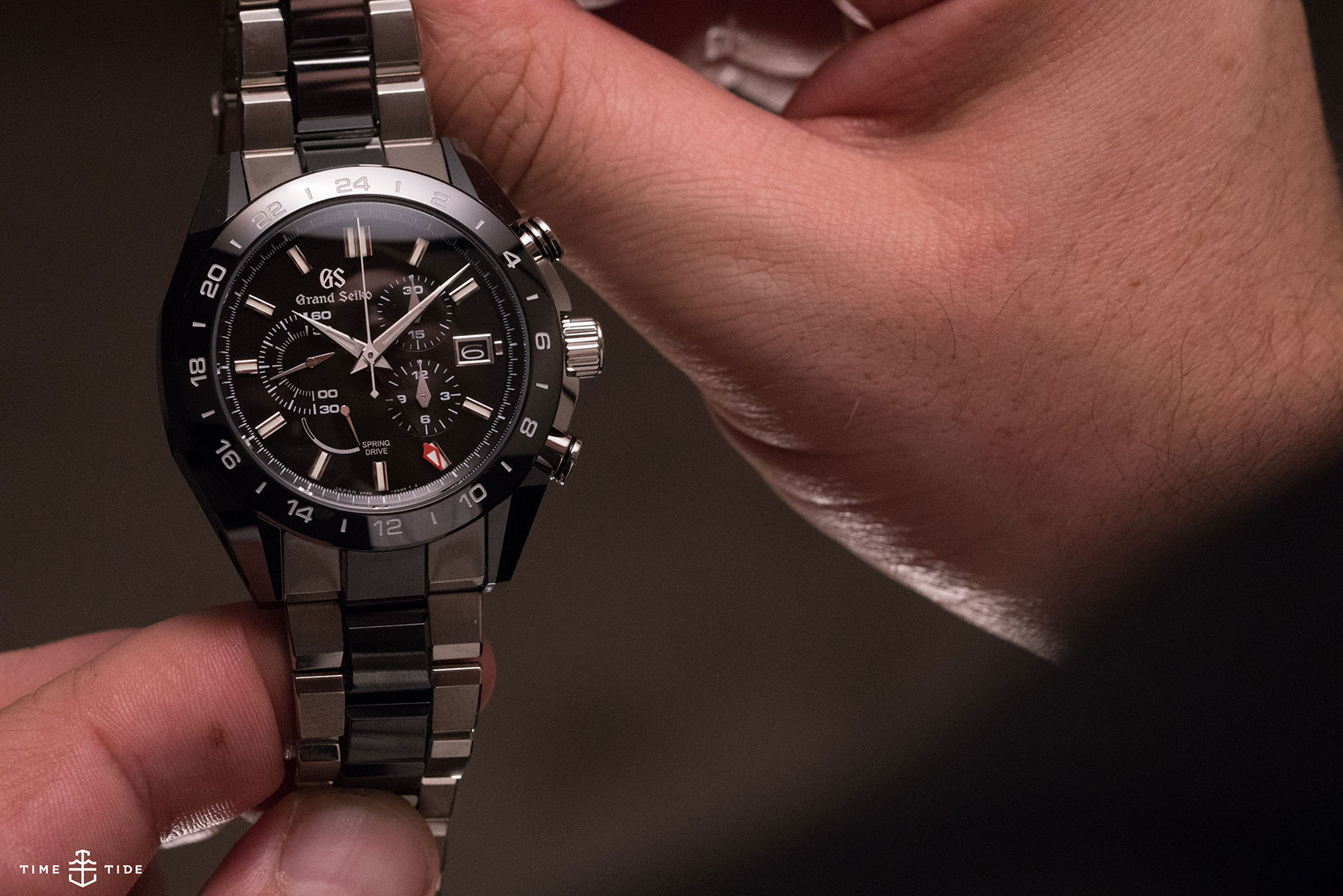 I'd go so far as to say this watch has a certain menace about it. The deep black colour, titanium and black ceramic case and bracelet, and busy dial all combine to make it look like it's out of this world, in the same way that concept cars and next-generation fighter jets have danger built into the design.

Grand Seiko Black Ceramic Spring Drive Chronograph GMT (ref. SBGC221) Australian pricing
Grand Seiko Black Ceramic Spring Drive Chronograph GMT, $21,400