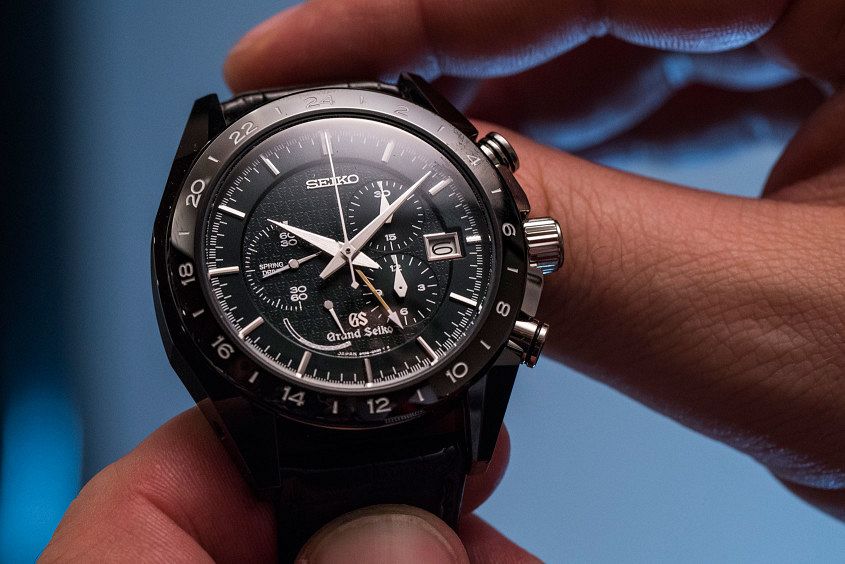 For years, wearing a Grand Seiko outside of Japan was a clear indicator that you were a member of the horological illuminati. The sober designs and impeccable finishes made them the ultimate under-the-radar watch. That is, until now. There's not much risk of the latest Grand Seiko going unnoticed on the wrist. Not only has Seiko developed a sporty new case shape, they've also made it using a modular technique. Look out Hublot / TAG Heuer! The outer case elements are glossy black ceramic, and the inner case is lightweight and tough titanium.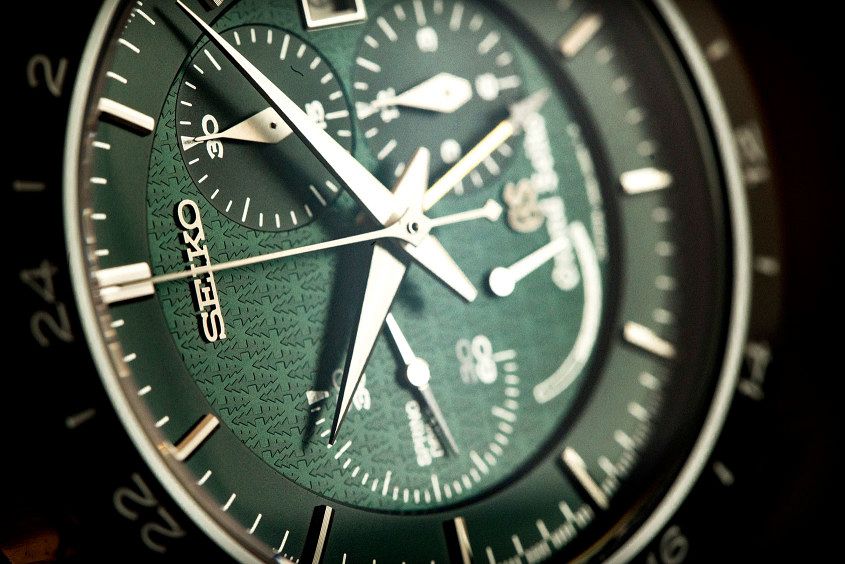 The dial, well, that's something else altogether – a mercurial green, that flashes from black to an almost impossibly bright hue depending on the light. The dial also features a repeated motif in the central section that isn't immediately obvious. When I first saw what it was, I thought it was a Christmas tree design. Surprisingly I wasn't so far off. It's actually a fir tree, which is celebrated in the Onbashira Festival that's held in Suwa, near where the watch is produced.
The limited edtion SBGC017 (600 pieces) is quite a bold new look for Grand Seiko, but it's one that works.
What is this Baselworld we speak of so often? Baselworld is the world's biggest watch fair, held annually in Basel, Switzerland. We went, we saw, we made a video. It explains everything (headphones recommended, it's loud).