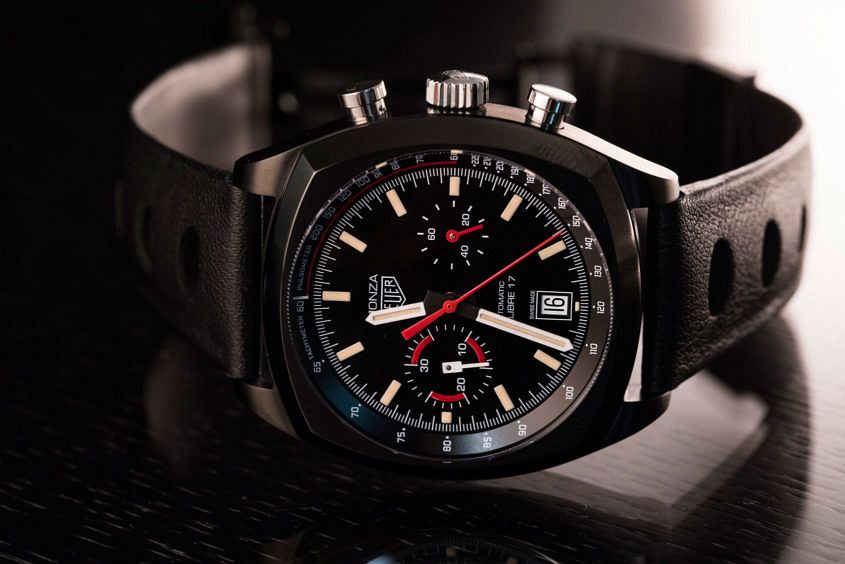 There was one watch at Baselworld that the whole team got behind – I loved it, Andrew was excited by it (for proof, just watch the video), Dave thought the mash-up of historical models was sensational. Our videographer Marcus didn't want to take it off his wrist. The Monza is a winner on all fronts, taking the second-generation case and pairing it with the dial layout and colour scheme of the 1976 original, resulting in a design that honours its automotive pedigree without becoming bogged down in heritage.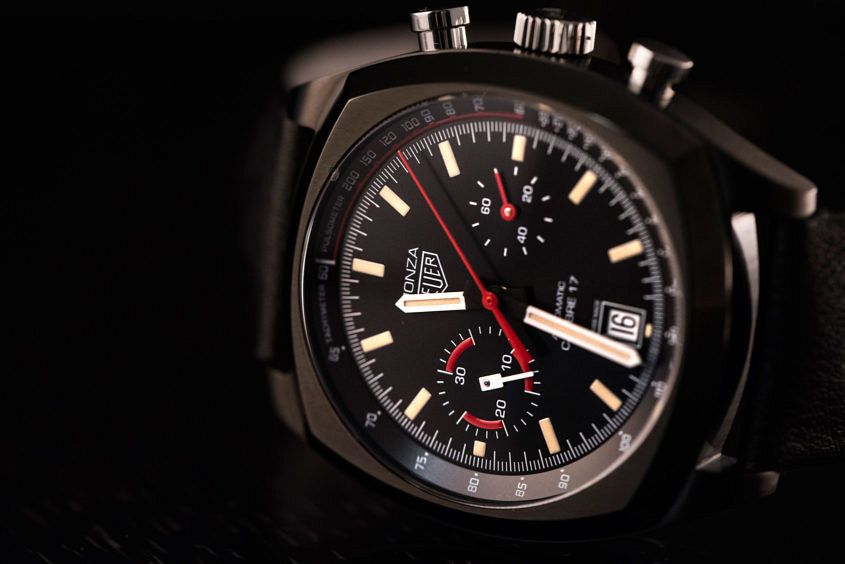 Tag Heuer has nailed all the details, like the large-holed rally strap, the crown and pushers left in untreated steel and the faded luminous material. The 42mm titanium carbide coated case is just the right size, and for once the purists can't complain about the date window, as it's pretty much identical to the '76 original. Honestly, there's not a lot we could suggest that would improve this watch.
TAG Heuer Monza CR2080 Australian pricing and availability
The TAG Heuer Monza, limited to 1976 pieces, $6700.