GONE IN 60 SECONDS: Dennis from The Waiter's Club watch story
Andrew McUtchen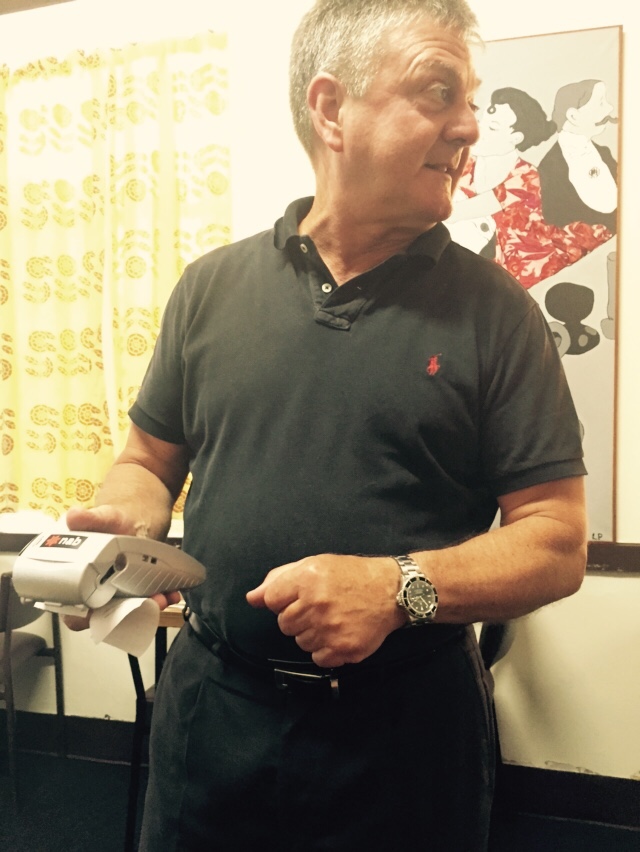 One time I dropped it in a big pot of boiling minestrone. I drained the minestrone. The watch was fine. I had to wait a while to put it back on as it was quite warm after that.
The Waiter's Club is a restaurant in a nowhere laneway somewhere in the heart of Melbourne and it's a place tourists don't go. Hell, it's a place locals don't go. The club in the name is fictional. Except that you do tend to keep going back once you've been introduced to it. These are the people that go to the Waiter's Club.
A friend of mine took me for lunch one weekday, saying 'the food is good, the wine is served in little glasses like in Italy and there have been lots of mafia shootings there'. Which is obviously everything you look for in an Italian restaurant. One of the highlights of the place, having been there now probably once a month for five or so years is Dennis. He's a waiter that loves his job. You can see younger Dennis in the faded newspaper clippings on the walls. He's like the Highlander, he's been there forever and he's not going anywhere. He really loves it.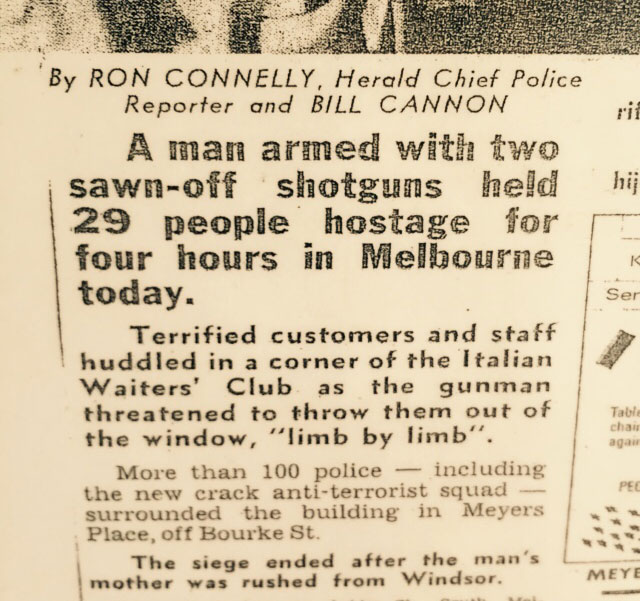 The other thing Dennis loves is watches. Once he saw me wearing a Panerai and he beelined over and told me his Italian heart was beating out his chest at the mere sight of it. He told me he has one too, but strictly for weekend wear. Then another time he saw my beloved old Subbie. There were overtures to Rolex dive watches. How you can't kill them, especially. Finally, on my last visit to the Waiter's Club I thought I'd ask about Dennis' watch. This is his story. It's short and powerful. Like Dennis.
"I wear a Rolex Submariner. I wear it everyday. At the beach, at work… (at this point my friend, who might have had a carafe of wine, jumped in with "On the job?" To which Dennis replied, "of course") I don't take it off apart from to sleep. One time I dropped it in a big pot of boiling minestrone. I drained the minestrone. The watch was fine. I had to wait a while to put it back on as it was quite warm after that."