New video collection goes backstage with Julia Roberts and Chopard
Fergus Nash
Celebrity endorsements and brand partnerships can often come off as soulless, however there are the rare occasions that you can discern a genuine fondness behind the corporate lens. The luxury jeweller and watchmaker Chopard have been using the "Chopard Loves Cinema" slogan for quite some time, and the sentiment is definitely beyond the point of doubt. The Cannes Film Festival has even been partnered with Chopard since 1998, just two years after the brand established their own in-house movement production. The latest campaign features a gradual unveiling of behind-the-scenes moments with Julia Roberts and Chopard, with 12 videos that will be revealed from March 20.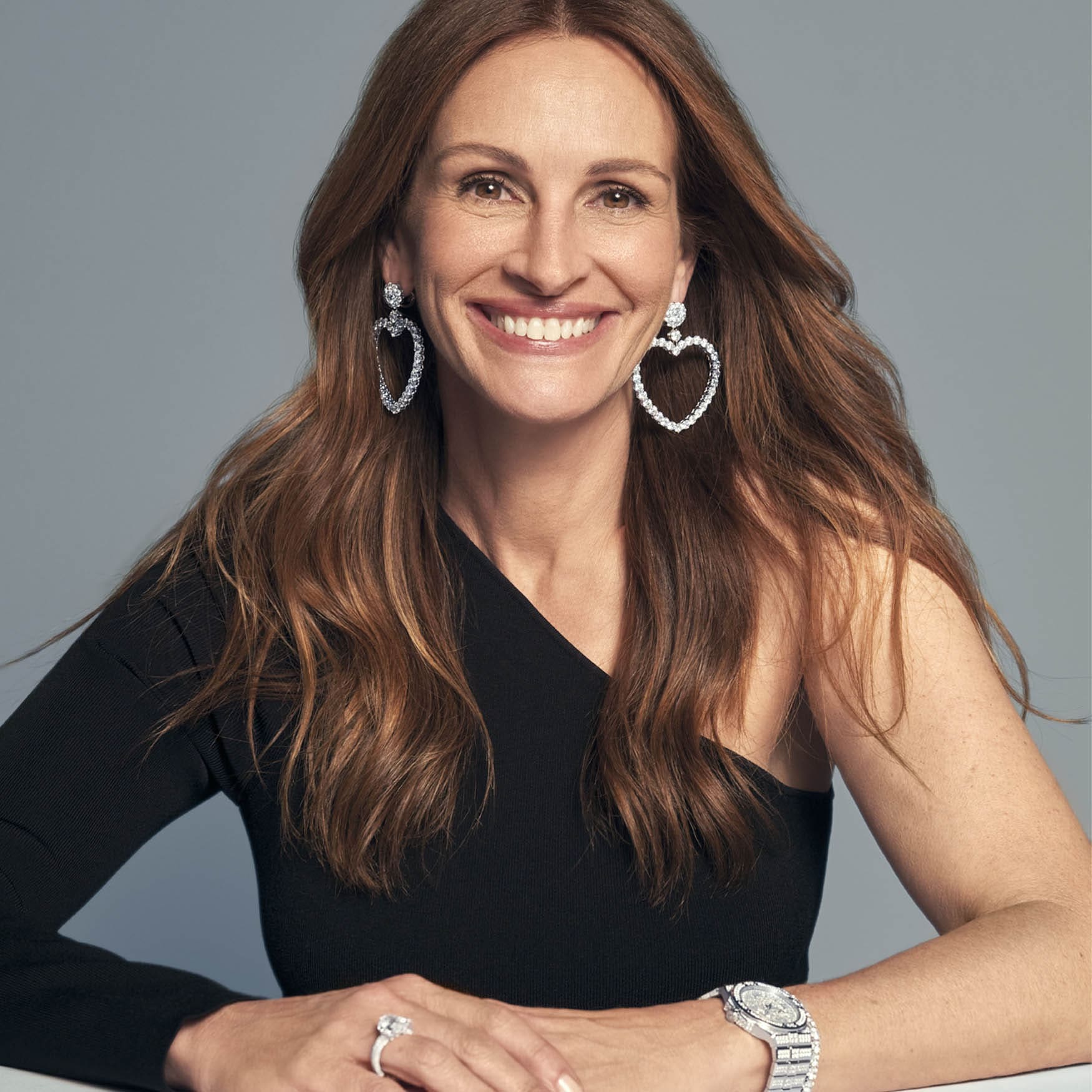 Julia Roberts is a powerhouse of Hollywood. Her career catapulted from her breakthrough role in Pretty Woman (1990) and she soon became a global icon in romcoms and the first woman paid more than $20m for her lead role in Erin Brockovich (2000). Both on and off-camera, Roberts is most recognisable for her beaming smile and sense of optimism — a purely positive charisma that can make anyone's day better. She first partnered with Chopard officially in 2021 becoming the face of the Happy Sport and Happy Diamonds collections – possibly the best ambassador for a range based on joy. Joie de Virve is a phrase that Chopard bring up multiple times, as the French expression of joyful living pairs so well with Julia Roberts' smile.
Aside from the photographs taken by Alasdair McLellan, each capturing a new side of happiness from Roberts' portraits, the collection of 12 videos accompanying this campaign were directed by James Gray. Gray is an internationally acclaimed director, who you may know from such films as Little Odessa and Ad Astra. He has had five nominations from the Cannes Film Festival, and shares many of Julia Roberts' feel-good values. Moving through busy Hollywood film sets, but still having time to joke around and spread cheer, you can see why the movie star is the perfect vessel for Chopard's Happy collections.