We filmed behind-the-scenes at Geneva Watch Days to show you what a watch fair is like in 2020 (it's as weird as the year itself)
Andrew McUtchen
As Georges Kern, Patrick Pruniaux, Jean-Christophe Babin and a dozen-or-so other watch CEOs stood on stage in a moment of solidarity to pose for a group photo, behind them a big Geneva Watch Days sign went largely unnoticed, obstructed from view by the hussy of wrist-displaying head hunchos. Some smiled, some straightened their ties and some were dressed rather fashionably in smart suits and sneakers. Collectively, they looked a mixture of relieved and underwhelmed to be there. 
That they were stood in front of no more than 70 people – 80 per cent of which were colleagues – is where the real tale is to be told. This would be the only 'event' per se, over within 50 minutes and strictly invite only. Adhering to COVID-19 guidelines, one glass of champagne was allowed to be consumed per person (Moët at least), face masks were mandatory as were temperature checks on arrival. But it was quiet and clinical, bearing stark comparison to a pop-up Coronavirus treatment tent. Indeed, it was far from the size and scale the watch industry is renowned for. But after six months of the world largely locked down, two cancelled watch fairs and a global pandemic still very much dictating play, this was the watch industry's poker hand at showing the world it was back in business, and that the show was going on.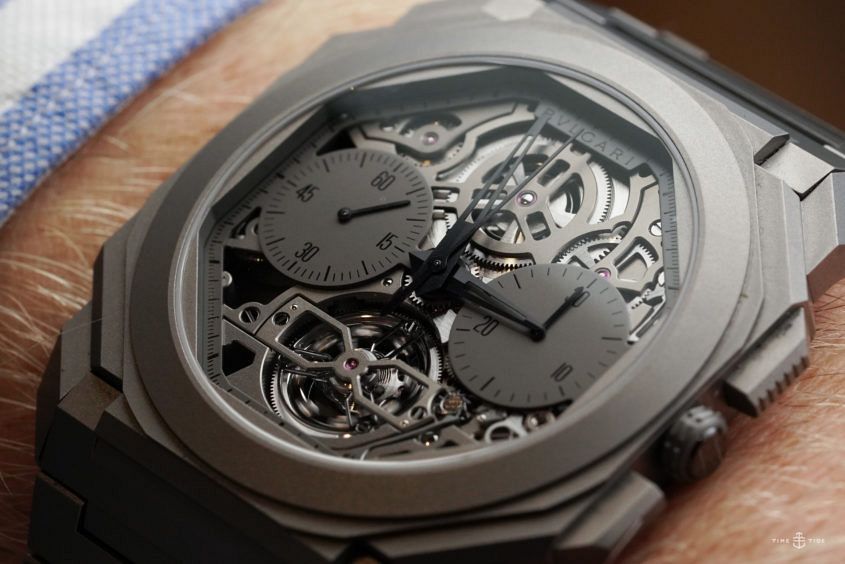 After two days on the ground in Geneva, we left with perhaps more questions than when we arrived. But let's start with what we know. We know 17 watch brands, led by Bulgari, Ulysse Nardin, Girard-Perregaux and Breitling, clubbed together to deliver a decentralised and virtual watch fair open to media and buyers, where each brand showed on their own terms. We know that most chose disinfected hotel suites to unveil their 2020 pieces, be it in person or over Zoom call, while others did so from the comfort of their Geneva boutiques.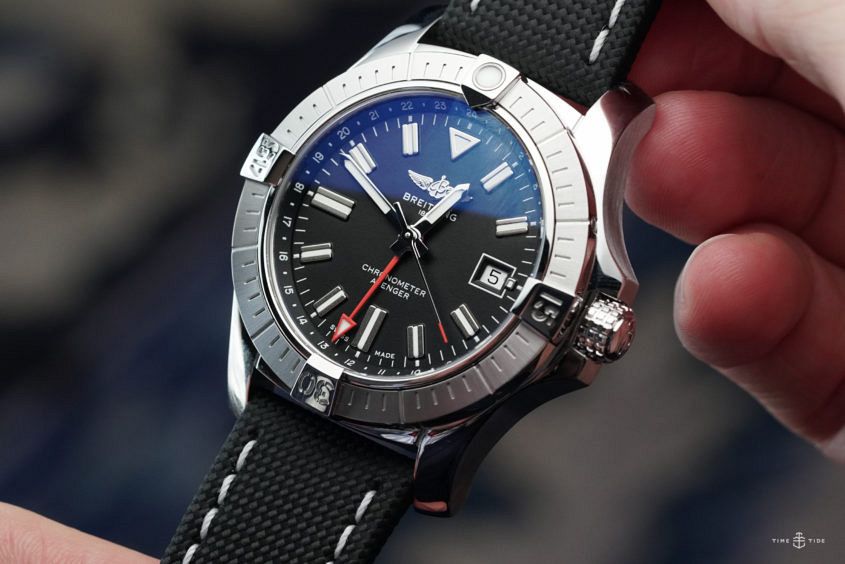 We know that Girard-Perrgeaux had a tuk-tuk to drive guests around the city and Bulgari provided a snippet of luxe treatment by gifting those who visited their 'booth' at the Ritz-Carlton with AirPods 2. We know that Ulysse Nardin's shark face mask drew widespread praise and brought a welcomed sense of humour to the fore. We know that Louis Moinet poked fun at the year that's been with Doc's DeLorean parked outside its showroom. We also know that no matter how much Jean-Christophe Babin waxed lyrical about the fact media could see and photograph new launches over Zoom, for us nothing compares to having new watches on your wrist, in your hand and under a portal stripe light to really scrutinise, digest and ultimately froth over.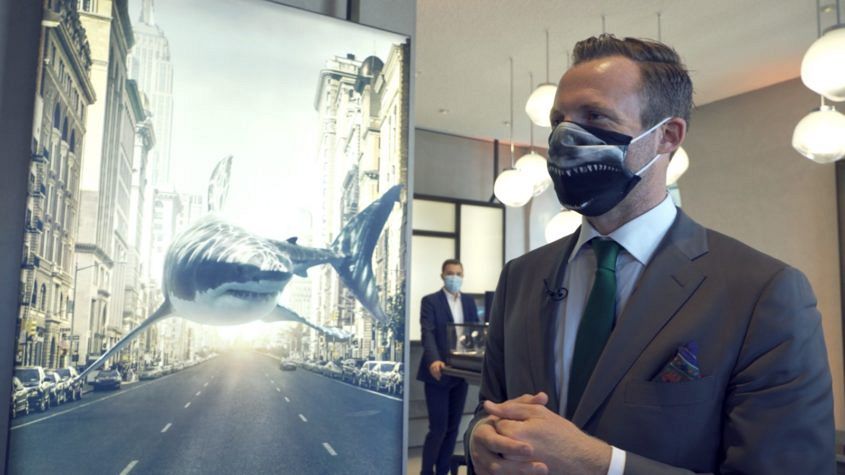 As our Top 5 summary, embedded below, will attest, we saw a lot of new watches and a lot of novelties, which is ultimately what you want from attending a watch fair. But the most striking novelty was the most disconcerting. Not being in one enclosed space for hours on end; not being starved of daylight, rather basking in sunshine between appointments. That didn't feel right. We missed the hustle, the bustle, the buzz, the energy, the bravado, the peacocking, the community that thrives within the walls of Palexpo and Baselworld. We missed the lanyards. Every appointment we arrived at was welcomed with a muffled hello behind masks. Soon followed an apology combined with a positive spin on the situation. We spotted some of the watch worlds biggest enthusiasts (European-based only) braving the new normal, but not to the extent we could stop and chew the fat about which Breitling we preferred or what we made of H. Moser's collaboration with MB&F. There was little to none of that unfortunately.
While Swatch's 2019 "Time to Move" trial may have set the wheels in motion for the demise in the watch fair as we all know and love, no-one could have imagined the state of play we now find ourselves in. Speaking to Jean-Christophe Babin, Bulgari's CEO and also the brainchild (read: contacts book) of this 'watch fair',  he was bullish in his intent to state the pluses to Geneva Watch Days and went so far as saying that the watch fair of old was over and that the industry needs to use this shift to pivot its exhibiting model. The most interesting, indeed compelling argument for this was around the appeal for watch brands to take control of their own destinies, rather than pay through the nose for space to rent in a huge exposition hall.
In truth, we left none the wiser by the experience. While the show of unity was admirable, the real united front remains to be seen and will be duly tested. What will the likes of Rolex and Patek think of Geneva Watch Days? How will non-Swiss brands like Seiko be affected? Will Babin's fighting spirit convince LVMH to get the likes of TAG Heuer and Zenith involved next year? Will there even be a next year?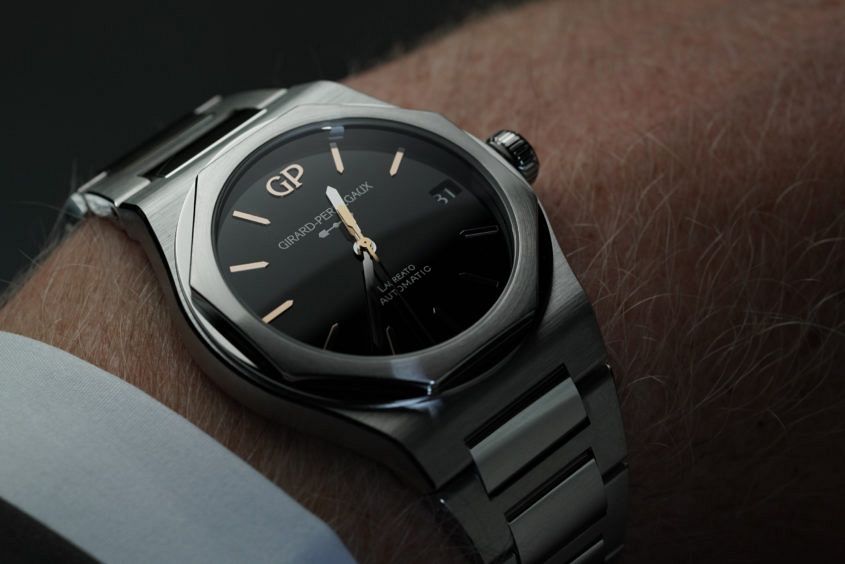 Two things are crystal clear in our mind: watches need to be seen, touched and experienced, for your benefit. Writing about watches is a sensual experience that requires human contact so we are lucky to have gotten our socially distanced, many times disinfected hands on so many pieces, and hope you'll enjoy our coverage.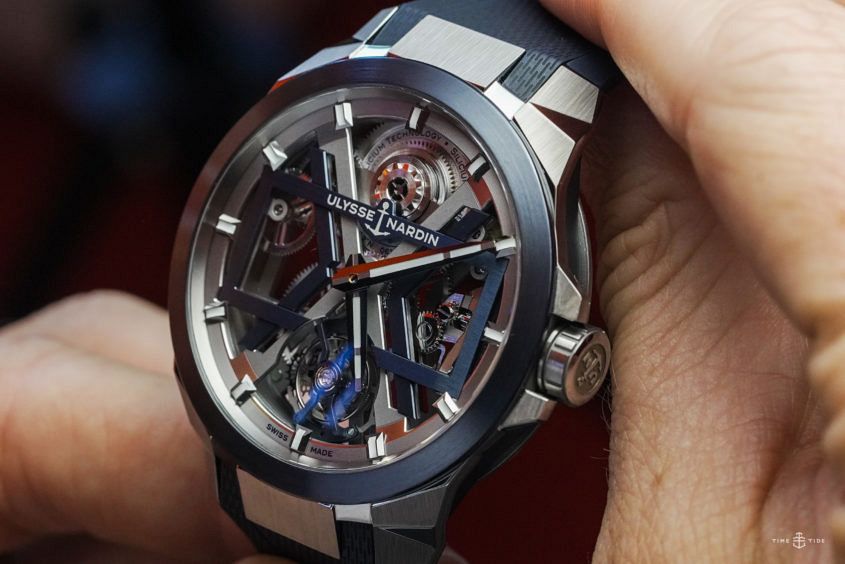 Secondly, Basel seems likely to be the biggest the loser in all this. As Babin told us quite pointedly, the city of Geneva has all the infrastructure to play a better, more convenient host to any future fairs. As we drove past a deserted Palexpo on the way to the airport – the centre-stage for so many historic horological moments in the past – our closing thought was that like the rest of us, Palexpo, Baselworld, the brands, the buyers, the hotels, the taxi drivers, the hospitality industry and the media, we will all have to wait with bated breath to see what the future holds.