INTRODUCING: Get the all-clear with the G-Shock Transparent Series (including the "Casioak")
Zach Blass
When you're looking for an exciting piece to liven up your collection, you're most likely to find that point of difference in a watch's dial tones and textures. But the G-Shock Transparent Series takes a very different approach by allowing the case and strap to do all the talking.  Much like a clear, sapphire-cased watch, G-Shock's latest collection leverages transparent cases and straps in their designs.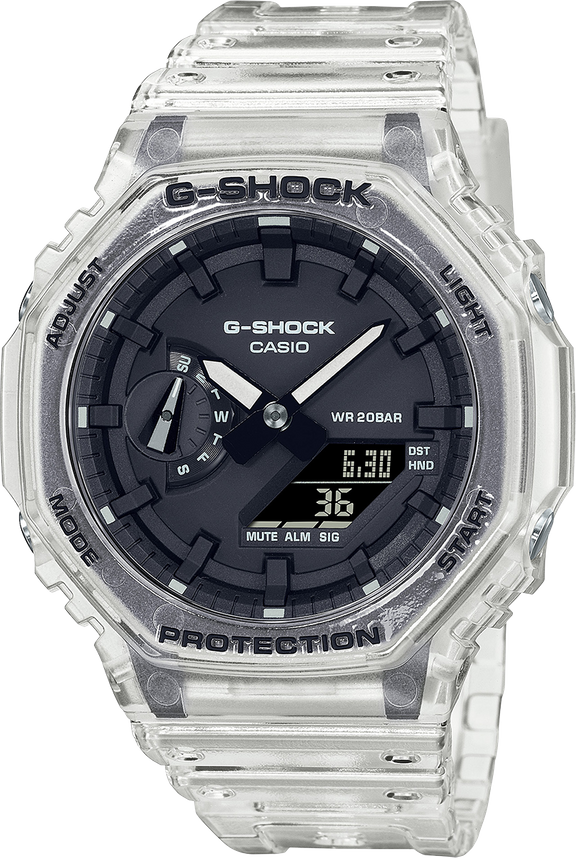 All of the watches in the series utilise semi-transparent resin cases and straps. The only visible elements that peep through are the case back, the strap buckle and the encasing that holds the module. Each watch's functionality depends on the module used, but a consistent element across all of these watches are back-lit dials, 200 metres of water resistance and, as always, highly robust case builds that are durable and super-tough.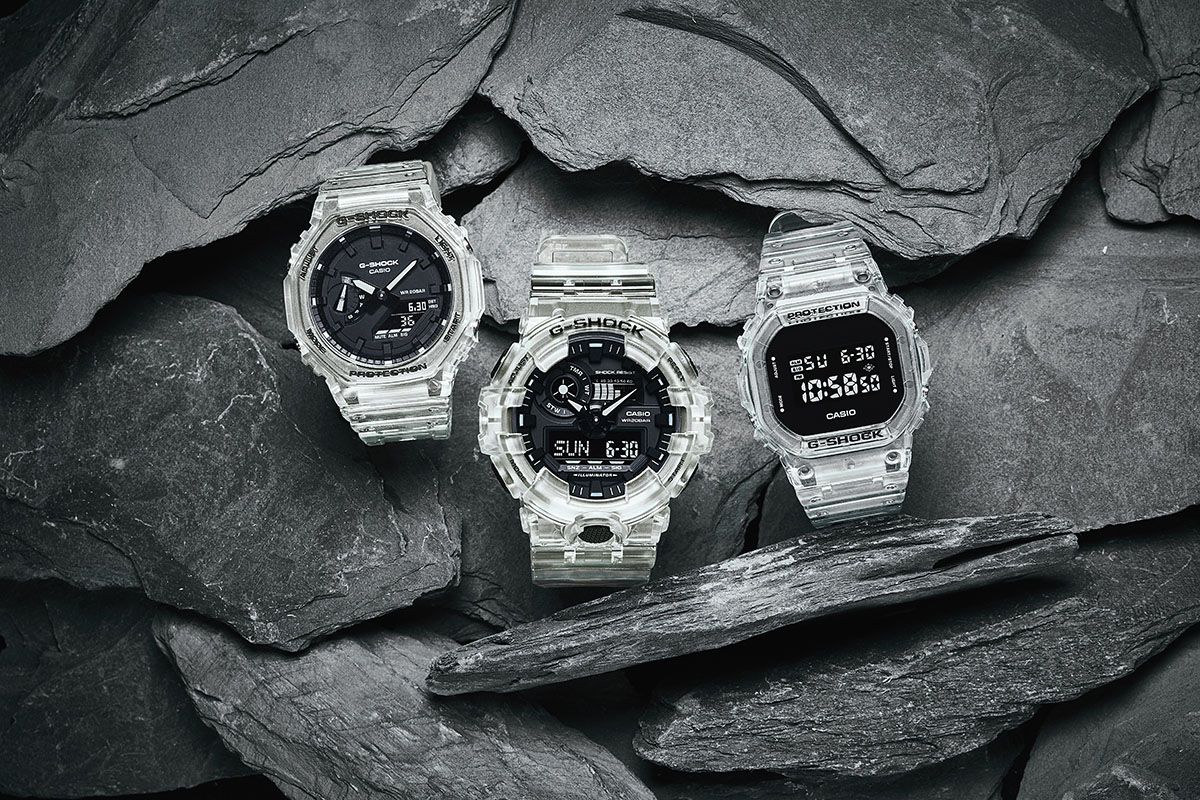 The Transparent White series comprises of the GA2100SKE-7A, DW5600SKE-7, GA700SKE-7A (from left to right). Each of the watches have different sizes and slightly varying functionality. The two most popular models within this trio will probably be the DW56000 and the GA2100, the latter of which is commonly known as the "Casioak", a watch that's already surprisingly hard to purchase with stock quickly selling out.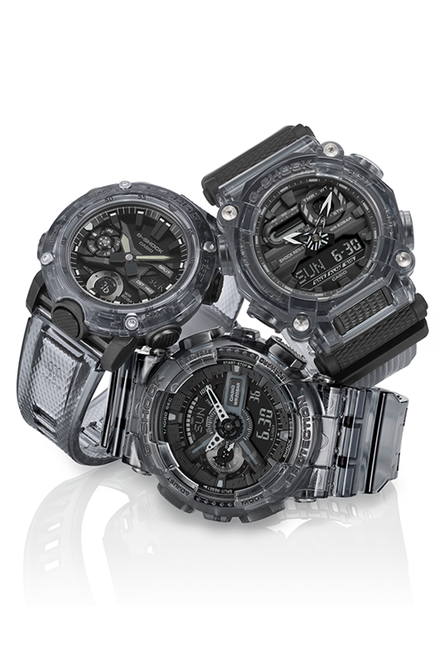 The Transparent Grey series is a larger trio of watches, comprised of the GA900SKE-8A, GA2000SKE-8A, GA110SKE-8A. Each of these watches have their own standout feature, whether that's a Super Illuminator Double L.E.D. light and carbon core guard (GA2000SKE-8A), seven years of battery life (GA900SKE-8A), or increased resistance to magnetism (GA110SKE-8A).
G-Shock Transparent Series pricing and availability: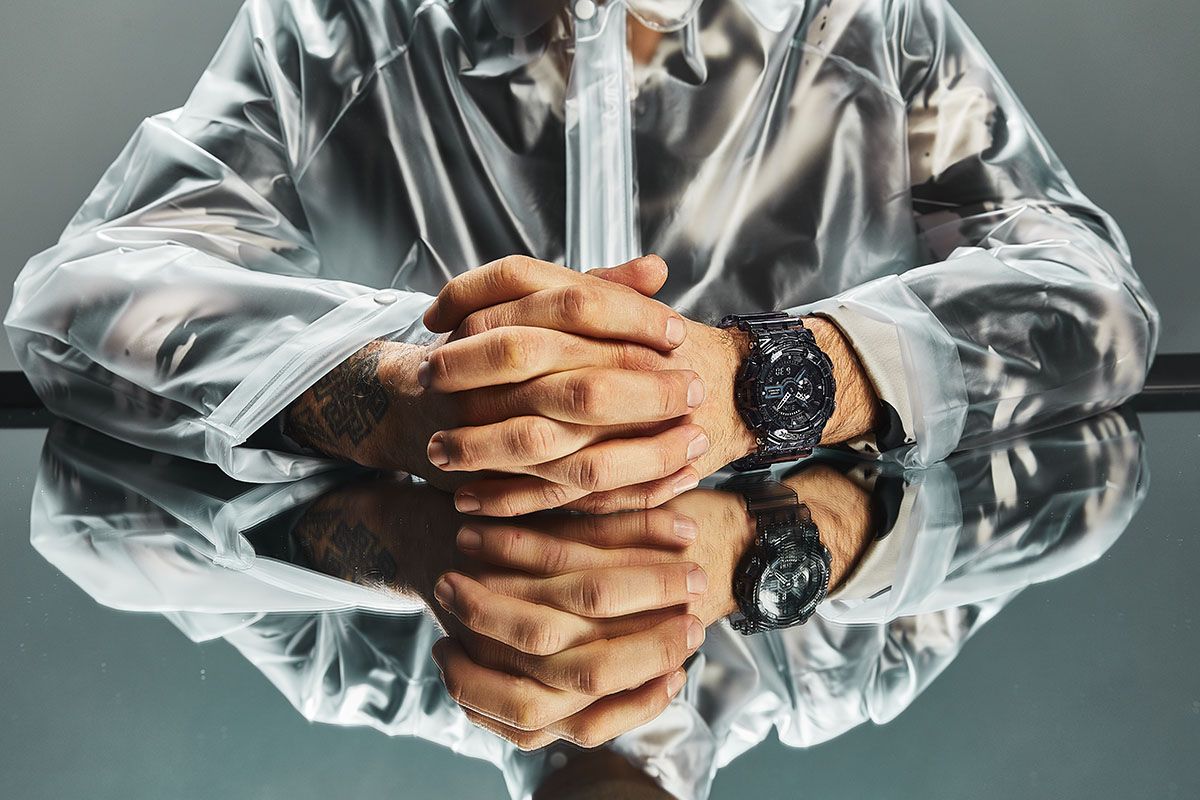 The G-Shock Transparent series is available now, both online and via Authorized Dealers.
Click here for more information on each of the watches, or to even purchase the watches themselves.
Prices below are in $USD.