Yes, the technology almost single-handedly destroyed the Swiss watch industry, but whether you want to admit it or not, quartz watches are brilliantly impressive, and they have been the main proponents in democratising timepieces as we know them today. Ever since the ingenious battery-powered Seiko Astron first burst onto the scene on December 25, 1969, the Japanese watchmaker has been at the forefront of the uber-accurate mechanisms. But, crucially, many watchmakers now employ the use of quartz power, and we thought we'd take a look at four of the best quartz watches of 2019.
GRAND SEIKO SBGN009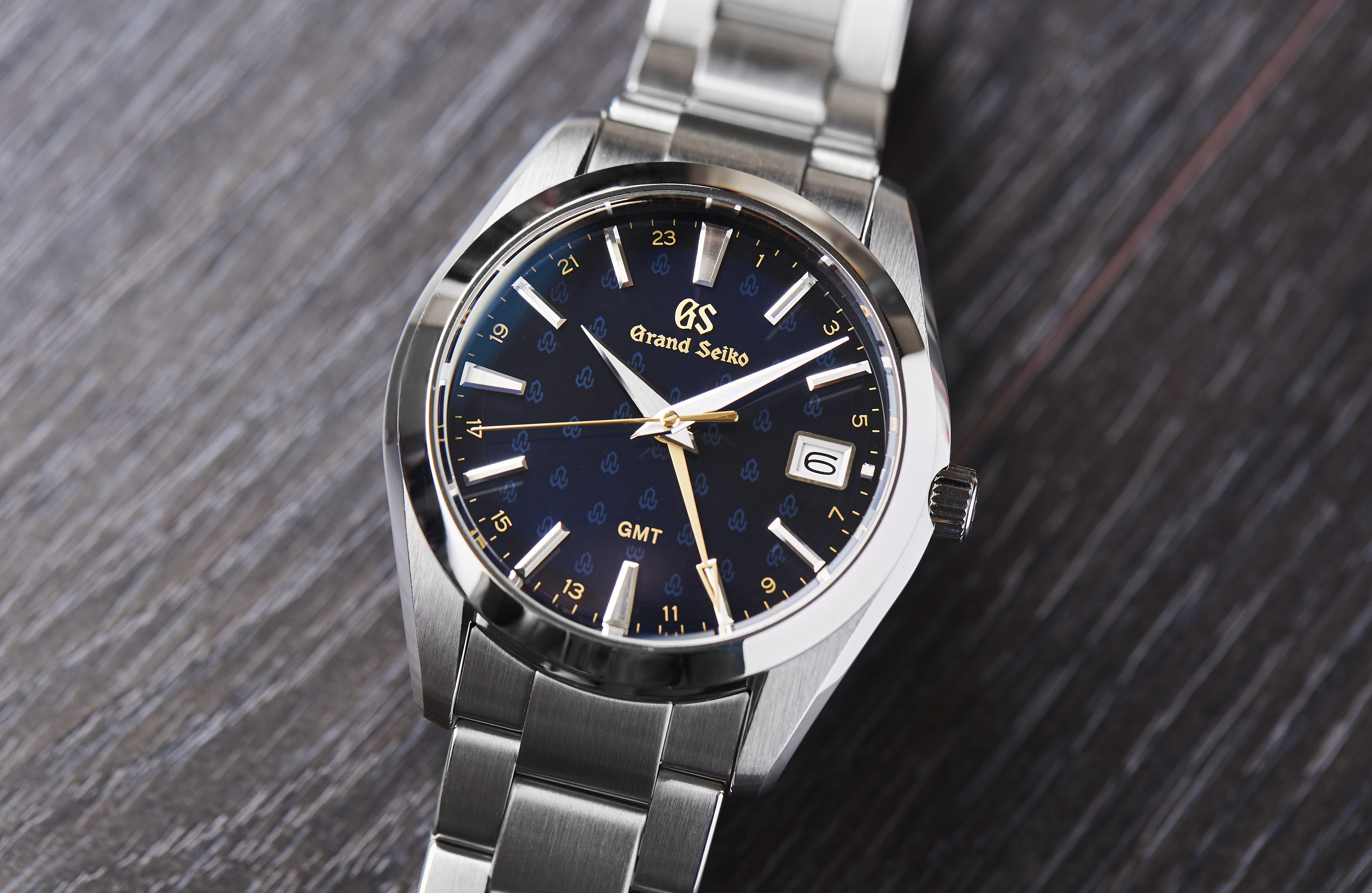 Released to celebrate the 50th anniversary of the first quartz watch, the SBGN009's luscious blue dial has the kind of repeating pattern in the background that very few brands can pull off without it looking chintzy. Cue Grand Seiko, whose reputation for remarkable dial designs is now well entrenched. The colour-matched seconds hand, GMT hand, logo, and chapter ring provide true chromatic harmony with the two shades of blue on show. Limited to 2,019 pieces.
Ref No: SBGN009 / Case size: 40mm / Case material: Steel / Movement: 9F86 / Price: $4000
UNIMATIC MODELLO TRE
Every watch collector should make space for a mecha-quartz watch in their line-up. This interesting hybrid technology blends the accuracy and reliability of quartz with the visual joy of a sweeping seconds hand (when the chronograph is activated). The Seiko VK64 is ubiquitous in this field and a solid choice for small brands looking for an affordable big-name supplier. The Unimatic Modello Tre is the perfect housing for such a movement. Fun, fresh and fearless, this Italian hulk is peak weekend wear.
Ref No: U3-A / Case size: 40mm / Case material: Steel / Movement: VK64 / Price: USD$600
BULOVA COMPUTRON LED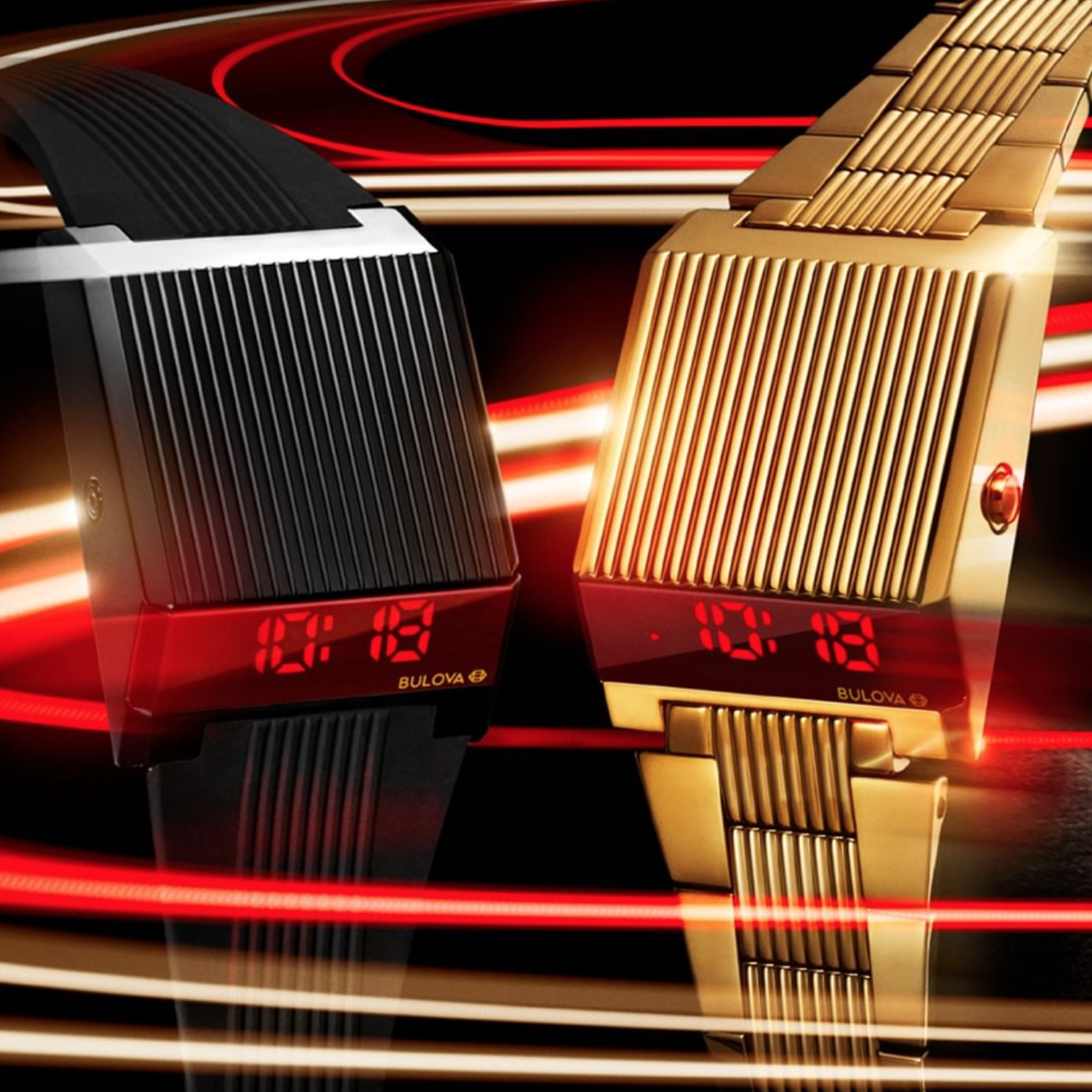 When it debuted earlier in 2019, the Computron heralded a fine return to 1970s form for a brand that made serious hay during that tumultuous decade, having established its popularity during the '60s on the back of the Accutron. A sensible price for a bit of throwback style makes this piece just as relevant as we continue into this model's fifth decade. The black and gold models boast a red display, while the silver option has a cool blue LED screen offering plenty of variety.
Ref No: 97C110 / Case size: 38mm / Case material: Steel / Movement: Quartz / Price: USD$395
TISSOT CHRONO XL CLASSIC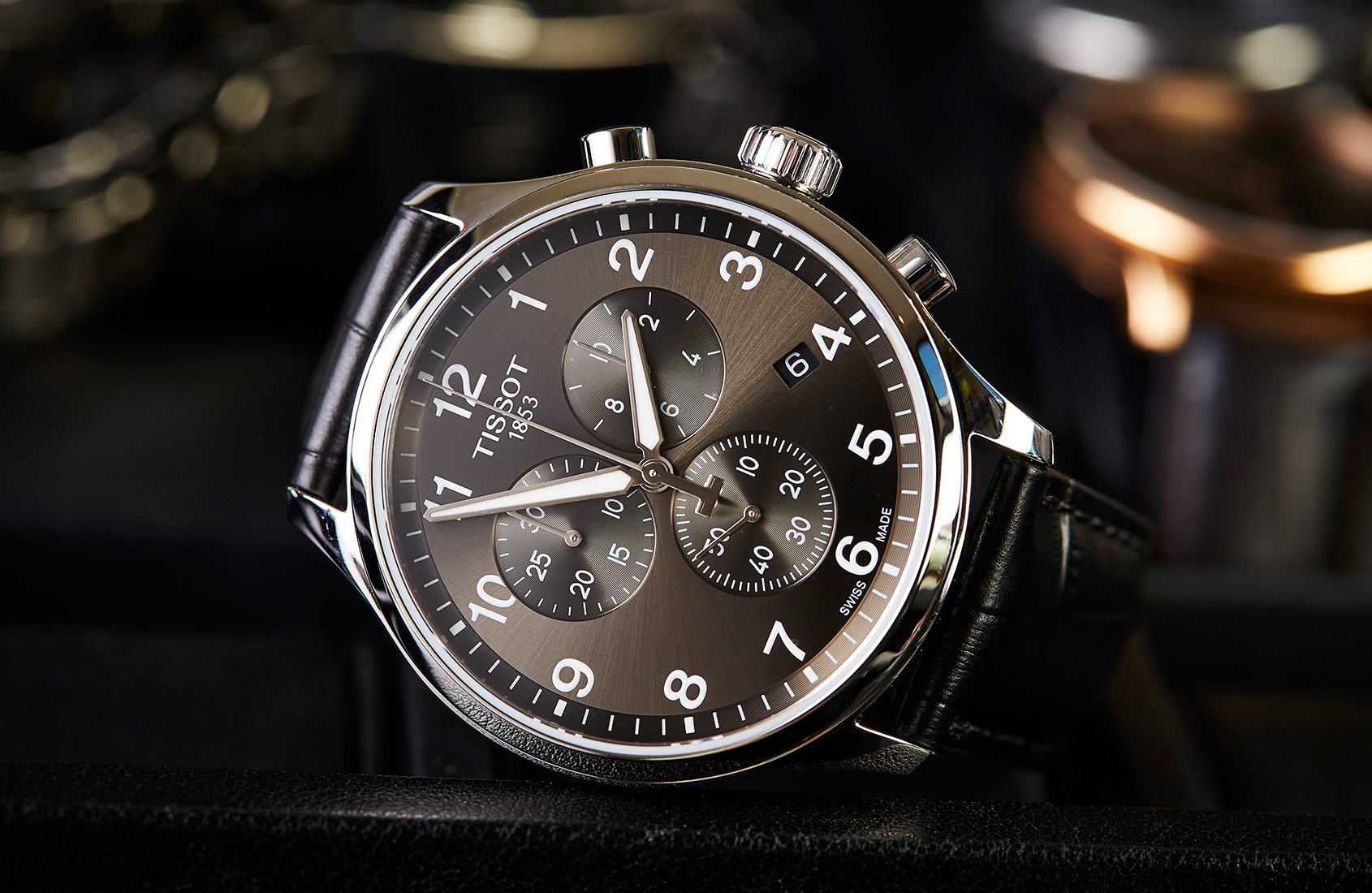 Extra-large is an apt description for this 45mm wide, 15mm thick stainless steel monster. The Tissot XL Classic emphasises size and presence rather than high-tech horology. Powered by a Swiss quartz chronograph movement, the sub-dial layout is typical of a battery-powered module (with all three sub-dials bunched in a triangle formation around the centre of the dial). Three classic colourways exist for this model. This grey sunray reference is a smart and versatile option.
Ref No: T116.617.16.057.00 / Case size: 45mm / Case material: Steel / Movement: Quartz / Price: $475