EDITOR'S PICK: From Scarface to Tony Soprano – Hollywood's 5 best gangsters and their watches
Luke Benedictus
EDITOR'S PICK:  Cinemas have finally re-opened in Melbourne and last night I saw The Sopranos' origin film, The Many Saints of Newark.  Truth be told, it was pretty workmanlike fare, but I thoroughly enjoyed getting to catch a movie once again on the big screen. Yet one drawback of going to the cinema is that you can't pause the film to identify a character's watch. In particular, I was intrigued by the wristwear of the film's anti-hero, Dickie Moltisanti. Throughout the film he wears a watch with a tapered steel bracelet, gold bezel and gold dial but I couldn't identify it from the fleeting cameos it received (if you know – please contact us at [email protected].) In the meantime, we thought we might revisit this story about movie gangsters and their watches instead.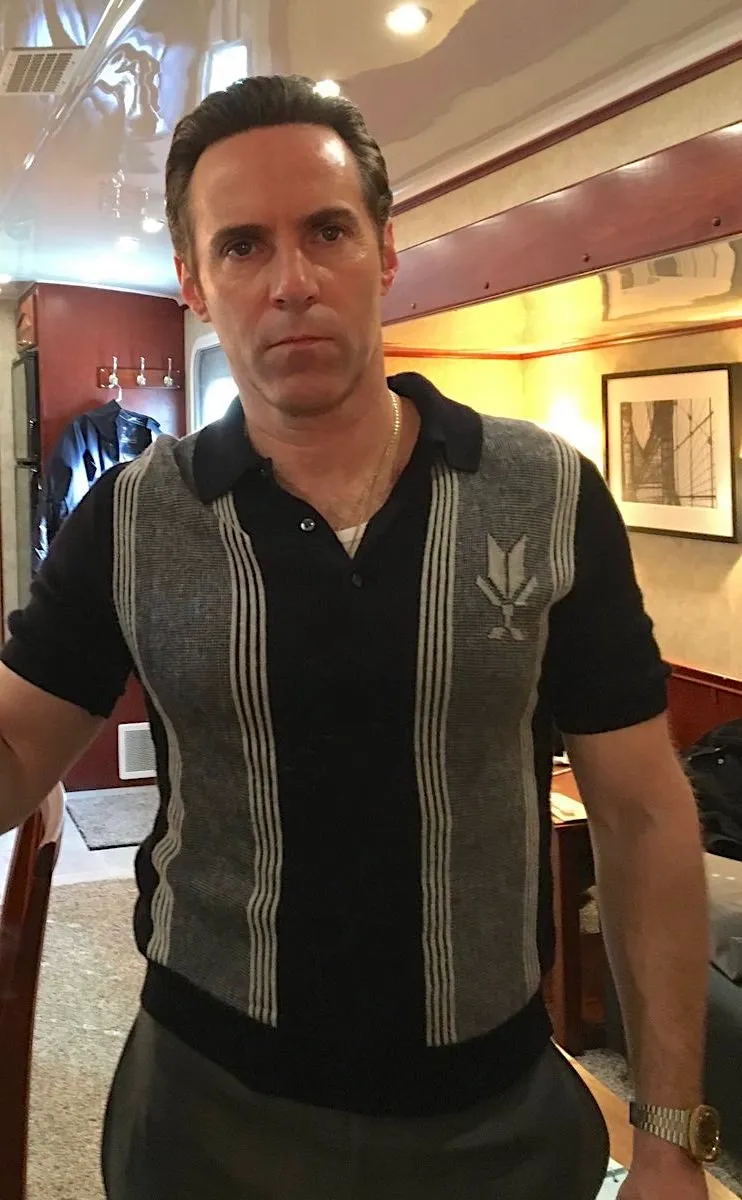 The watches of Hollywood mobsters tend to contradict the old adage that crime doesn't pay. For any self-respecting gangster, the wrist is valuable real estate on which to flaunt your ill-gotten gains. Sure, you may be trying to evade the long arm of the law, but your watch invariably denotes your cashed-up status as a man on the make. Preferably in gold, if available.
The upshot of this trend is some fascinating watches that make a life as a career criminal look relatively appealing. (As Woody Allen said on crime: "The hours are good, you meet a lot of interesting people, you travel a lot.") Here, Time+Tide runs its eye over the watches of the most notorious gangsters on screen.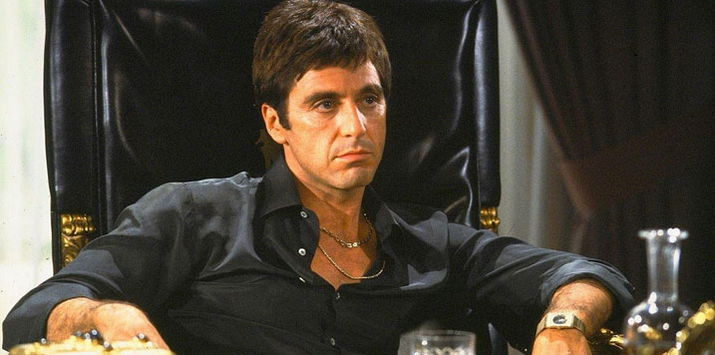 Scarface (1983)
Brian De Palma's cult film tells the tale of Tony Montana (Al Pacino) who arrives in 1980s Miami as a penniless Cuban refugee with big dreams. As he explains with characteristic directness, "I want what's coming to me … The world, Chico, and everything in it."
Following through on his goals with ruthlessness and wild violence, Montana succeeds in transforming himself into a cocaine kingpin against a soundtrack of Giorgio Moroder synths.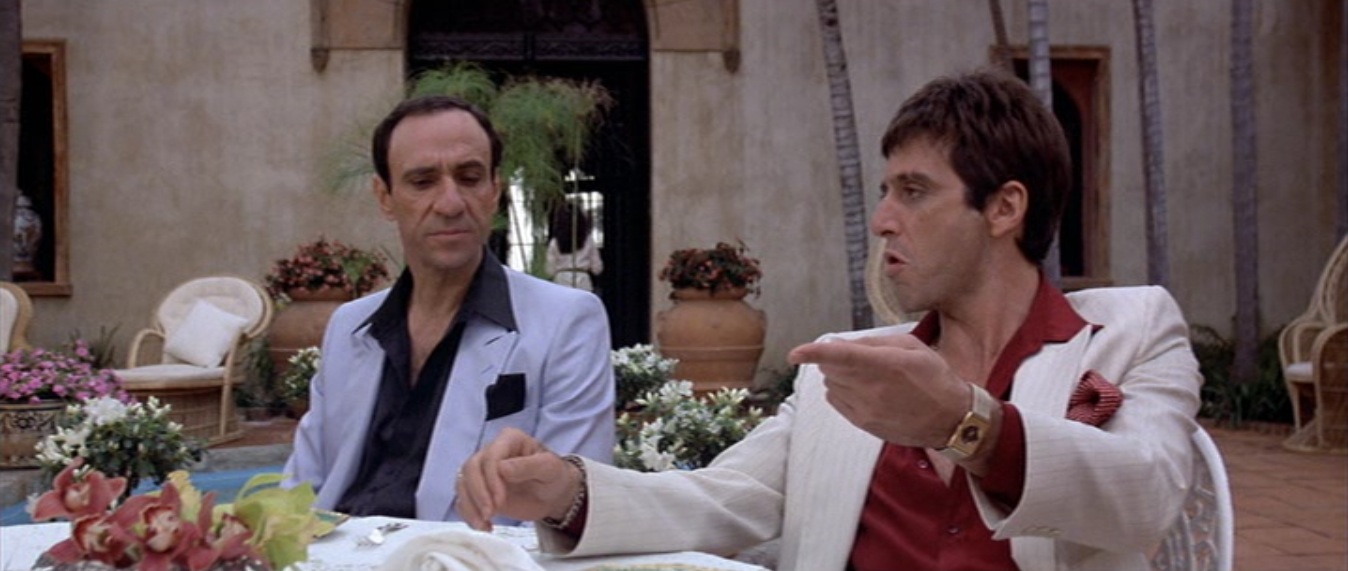 The watch in Scarface 
There's still plenty of conjecture about Tony's watch, but the popular consensus is that it's the Omega La Magique. Made in 1982, it featured the brand's thinnest movement to date, the Omega Calibre 1357, to ensure the watch case measured just 2.6mm in thickness.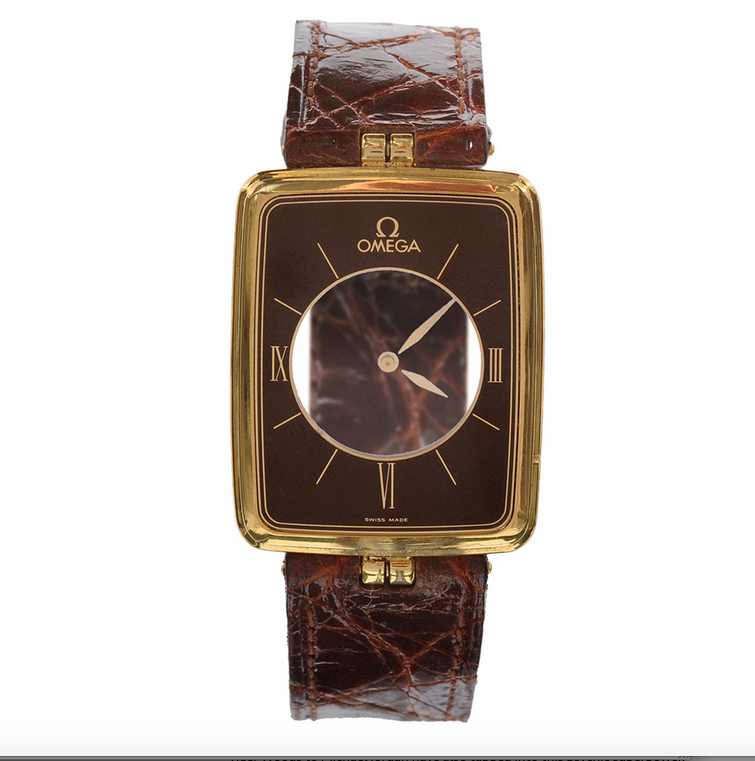 Significantly, this quartz movement is placed off-centre to make the watch face practically opaque. Made in 18k gold, only 261 pieces of the timepiece were ever made (you can pick one up here for $18,000). Given Tony's taste for overblown interiors and pharmaceutical-grade sharpeners, La Magique seems a surprisingly restrained choice.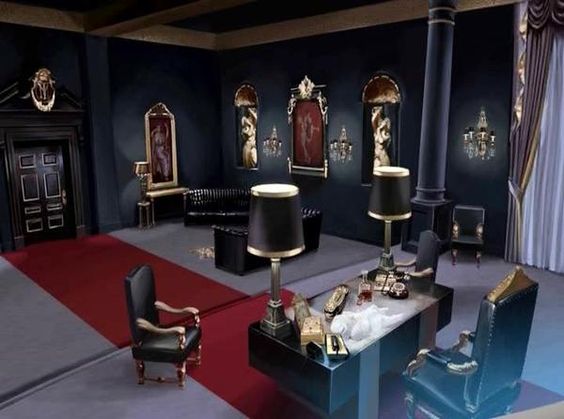 Casino (1995)
Martin Scorsese's crime epic centres on Sam "Ace" Rothstein (Robert De Niro) who oversees the Tangiers Casino in Las Vegas, skimming the profits on behalf of the Chicago mob.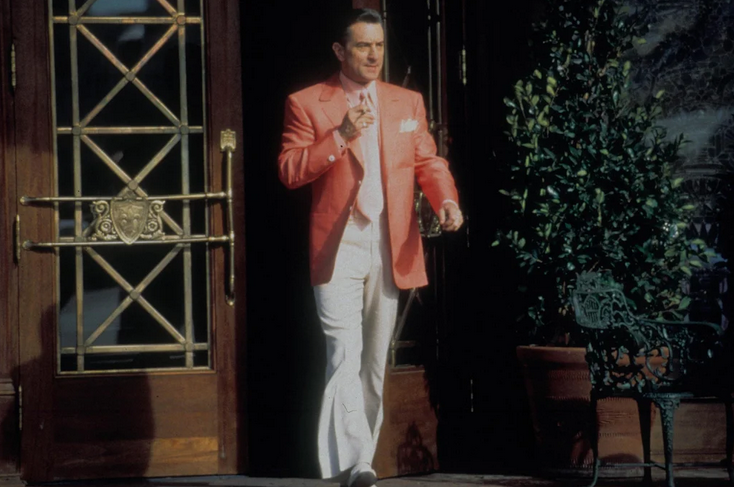 Nicky Santoro (Joe Pesci in trademark pint-sized psychopath role) is sent over to protect the racket. The situation gradually degenerates from there, although Ace does at least get to enjoy an extraordinary tailored wardrobe in various shades of peach, lemon and turquoise (the movie spent US$1 million on costumes).
The watch in Casino 
As a fearsomely snappy dresser, Ace wears a couple of watches during the film. When he gets into his car just before it explodes, he wears an ultra-slim quartz watch made of 18k tri-colour gold (a combo of white, yellow and rose gold) with 38 pavé set diamonds split across the right and left sides of the face. The brand is Bueche Girod, a watchmaker that was popular among movers and shakers in the late '70s in Las Vegas and Miami, with Sinatra performing in one at the Sands Casino.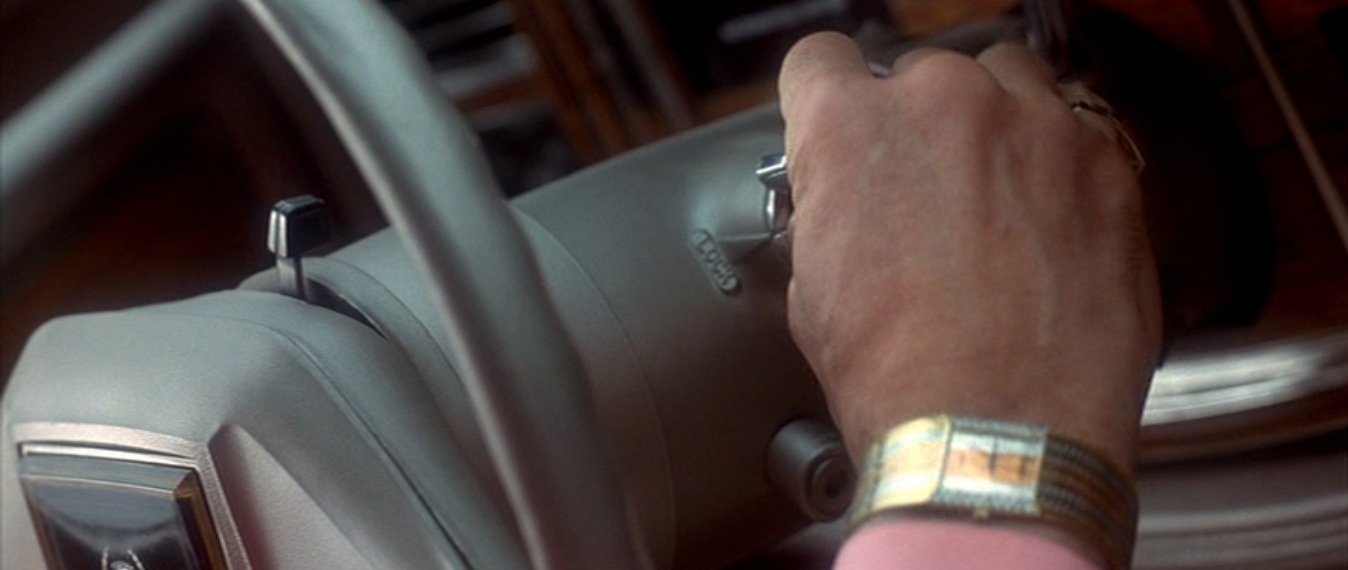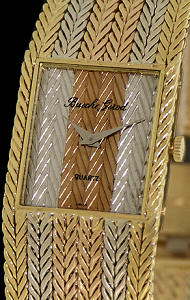 The watch that's featured more prominently is Ace's Piaget Polo. It was designed in 1979 by Yves G. Piaget, who explained that "the entire Polo philosophy can be summed up in one sentence: it's a watch bracelet rather than a mere wristwatch".
Super-thin once again, thanks to the 1.95mm quartz movement (what is it about gangsters and slimline movements?), it was created as a luxury sports watch. Ace's Polo has a red dial, which is particularly conspicuous in one scene where it matches the ruby in his signet ring and blood-red shirt.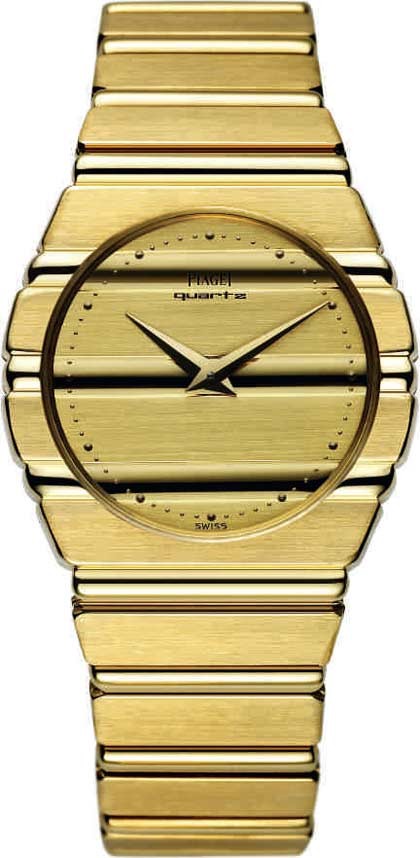 Heat (1995)
Neil McCauley robs armoured cars and banks. He lives by a personal code: "Don't let yourself get attached to anything you are not willing to walk out on in 30 seconds flat if you feel the heat around the corner."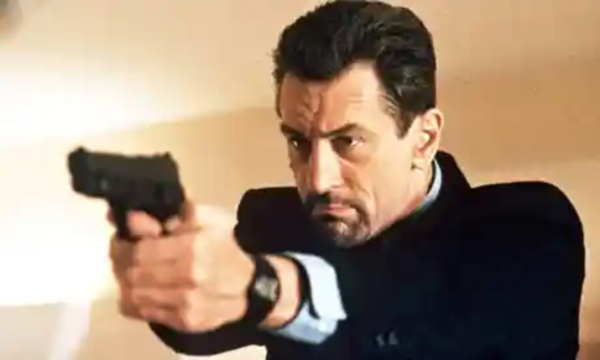 This lack of sentimentality pointedly extends to his watch. McCauley doesn't put any emotive value on his timepiece. He wears a digital Timex Stealth, a watch that is all about no-frills efficiency and cold-eyed precision.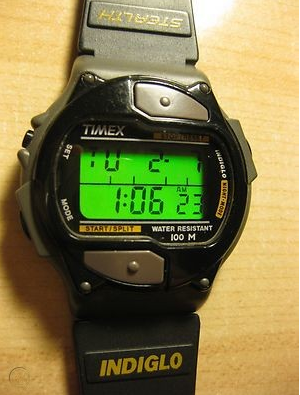 It's the perfect watch to symbolise McCauley's unflinching professionalism. This, after all, is an emotional ascetic who's almost robotic in his single-minded focus. "I am alone," he stresses at one point. "I am not lonely."
The Sopranos (1999-2007)

The style brief for Juliet Polcsa, The Sopranos' costume designer, was gritty realism. "David [Chase] was very clear that he wanted these characters to be true to life, no stereotypes," she explained in an interview with The Independent.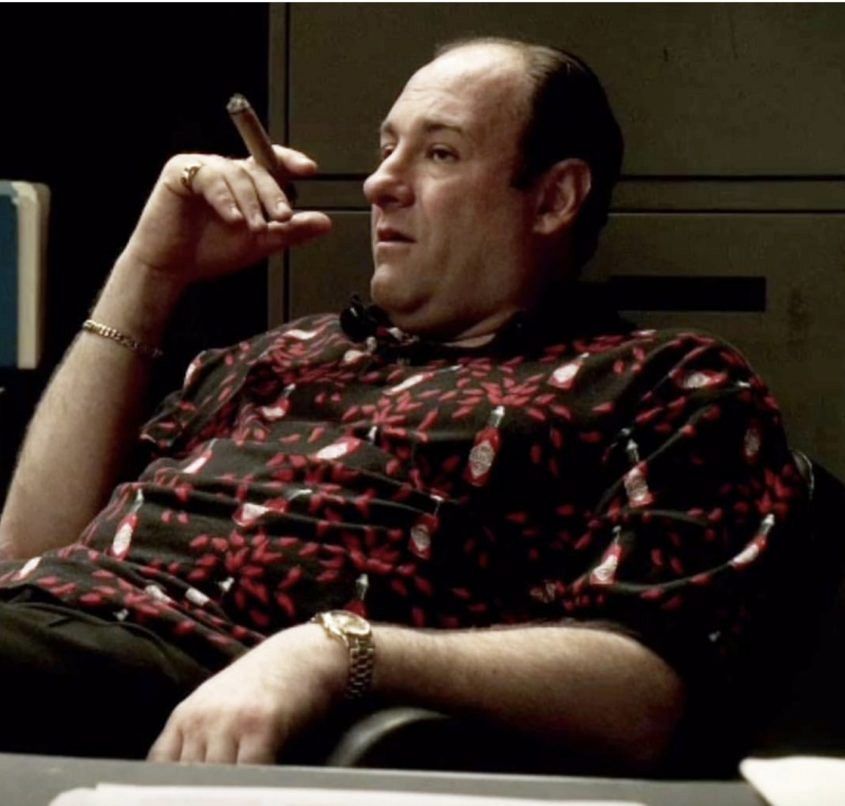 "Tony was still a bit of an everyman, so being flashy would take the viewer out of that. His suits did get better though. Mostly because I found a better tailor."
And so the hulking form of Tony Soprano is generally seen in patterned short-sleeve shirts (singlet usually peeking through), pleated slacks and bathrobes. The one thing that elevates his look is his watch. But again, it's bang on point.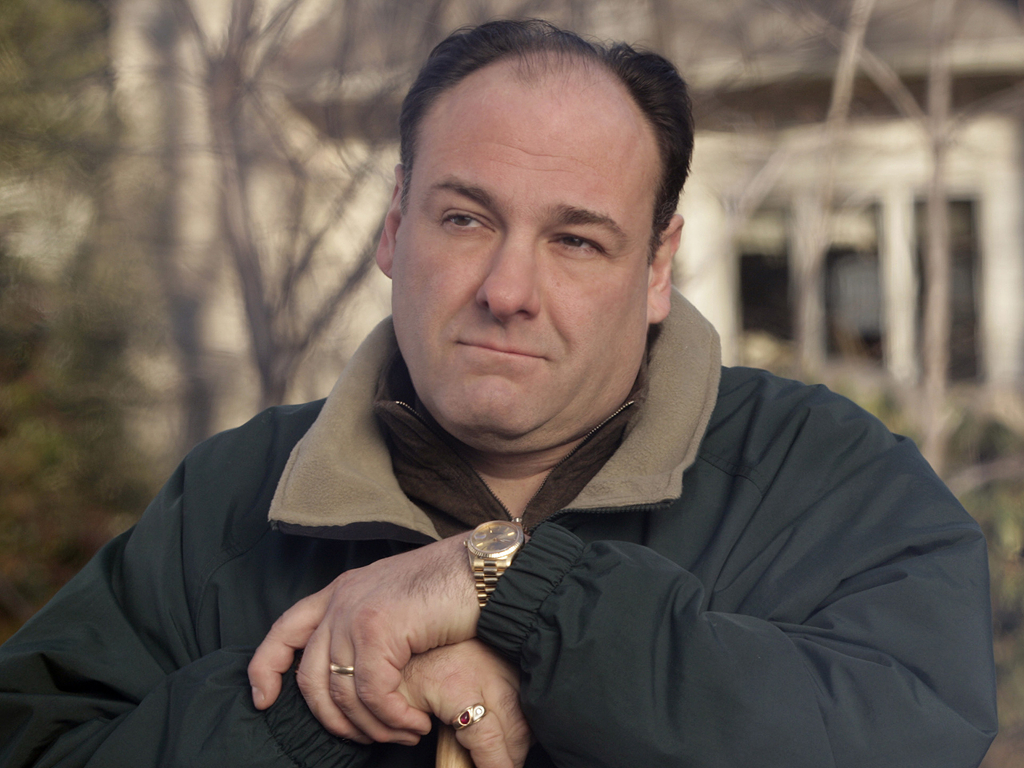 The watch in Sopranas
Although occasionally spotted in a Rolex Submariner, Tony generally wears a Rolex Day-Date President 118238 with a champagne dial, a watch that quietly asserts his top-dog status. If it's good enough for a President, after all, it's good enough for a New Jersey mob boss with a fondness for ducks.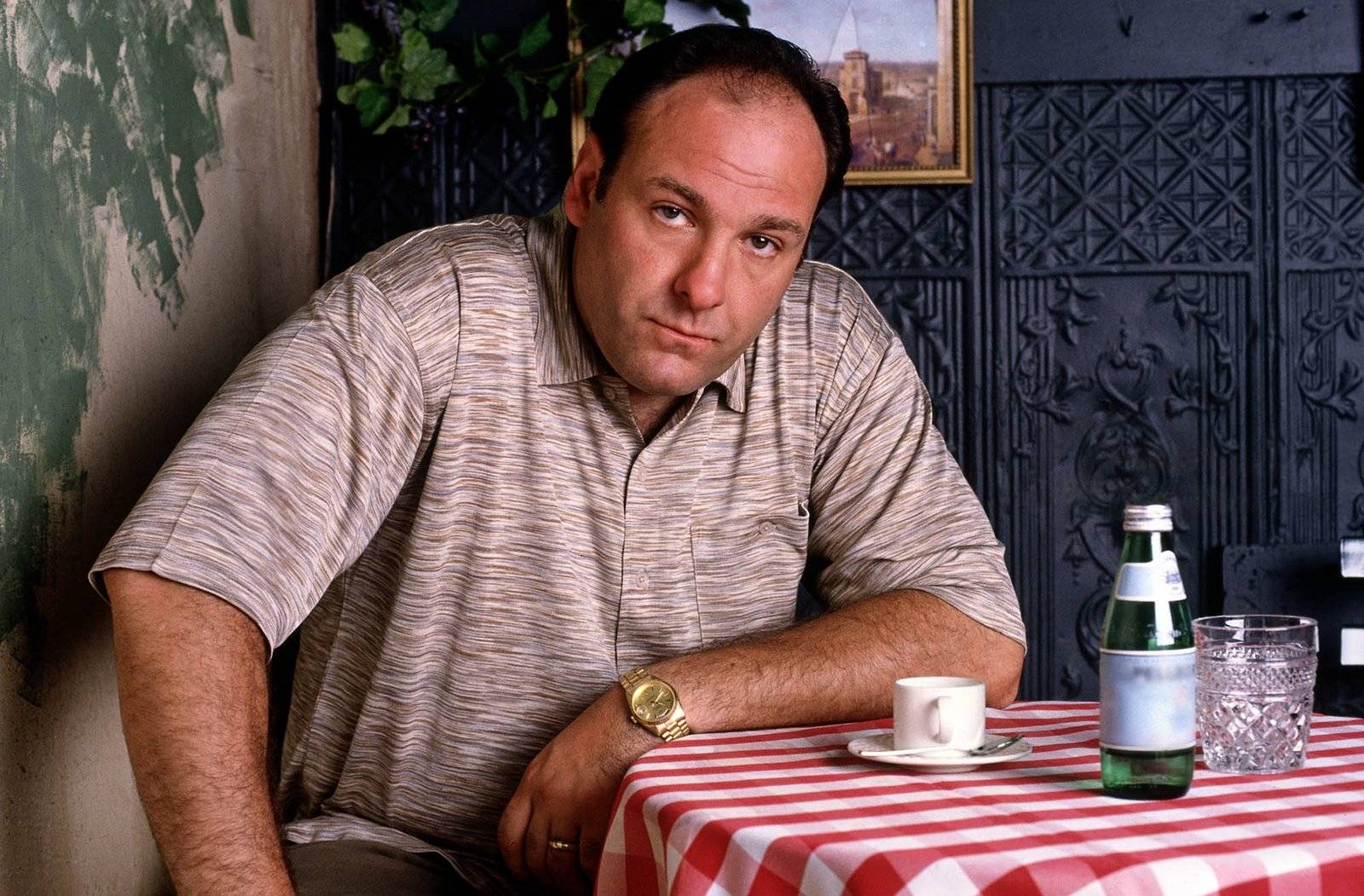 The Irishman (2019)
In this adaptation of Charles Brandt's book I Heard You Paint Houses, De Niro (again) plays Frank "The Irishman" Sheeran, a Second World War veteran turned mafia hitman. On the surface, however, Frank works as a labour union official.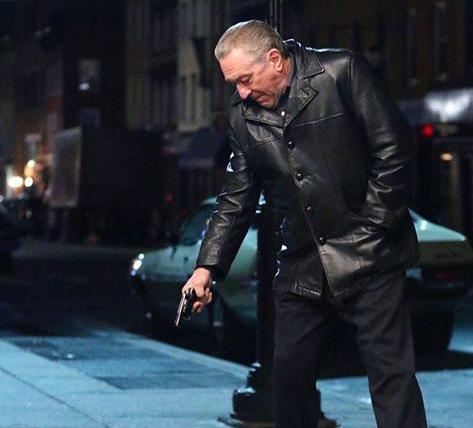 At a union banquet, Frank is awarded with a gold watch by Jimmy Hoffa (Pacino) in recognition of his services.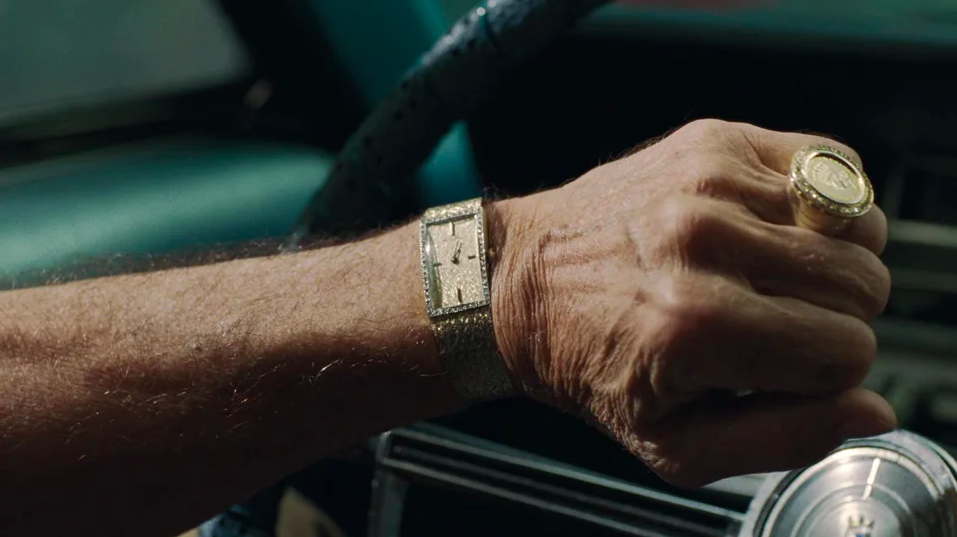 The watch in The Irishman

Frank's gift is a rectangular gold timepiece from Mathey-Tissot with a gem-set bezel. Despite the name, the brand is completely independent from Tissot and has been making watches from their home in Switzerland's Jura Mountains since 1886.
The blingy combo of gold and diamonds, arranged in the elongated, slender form, make it a classic gangster watch. But it's particularly good for Frank because it complements the 14k gold ring surrounded by diamonds that Frank also wears on his left hand, a gift from mob boss Russell Bufalino (played by Pesci).
Both pieces were, incidentally, worn by Frank Sheeran in real life. As he tells it in Brandt's book, "The gold watch Jimmy gave me is still on my wrist, and the gold ring Russell gave me is still on my finger here at the assisted-living home."