FRIDAY WIND DOWN: The Breguet x Frieze exhibition is back in NYC until May 21
Zach Blass
On Wednesday afternoon in New York City, I returned to The Shed at Hudson Yards to check out the new Frieze exhibition of which Breguet is a proud sponsor. With eight floors hosting phenomenal artwork from renowned galleries and artists around the world, it is a great space to immerse yourself in various cultures and forms of visual expression. But, for watch geeks, you'll probably want to head straight to the top floor to check out Breguet's dedicated exhibition lounge.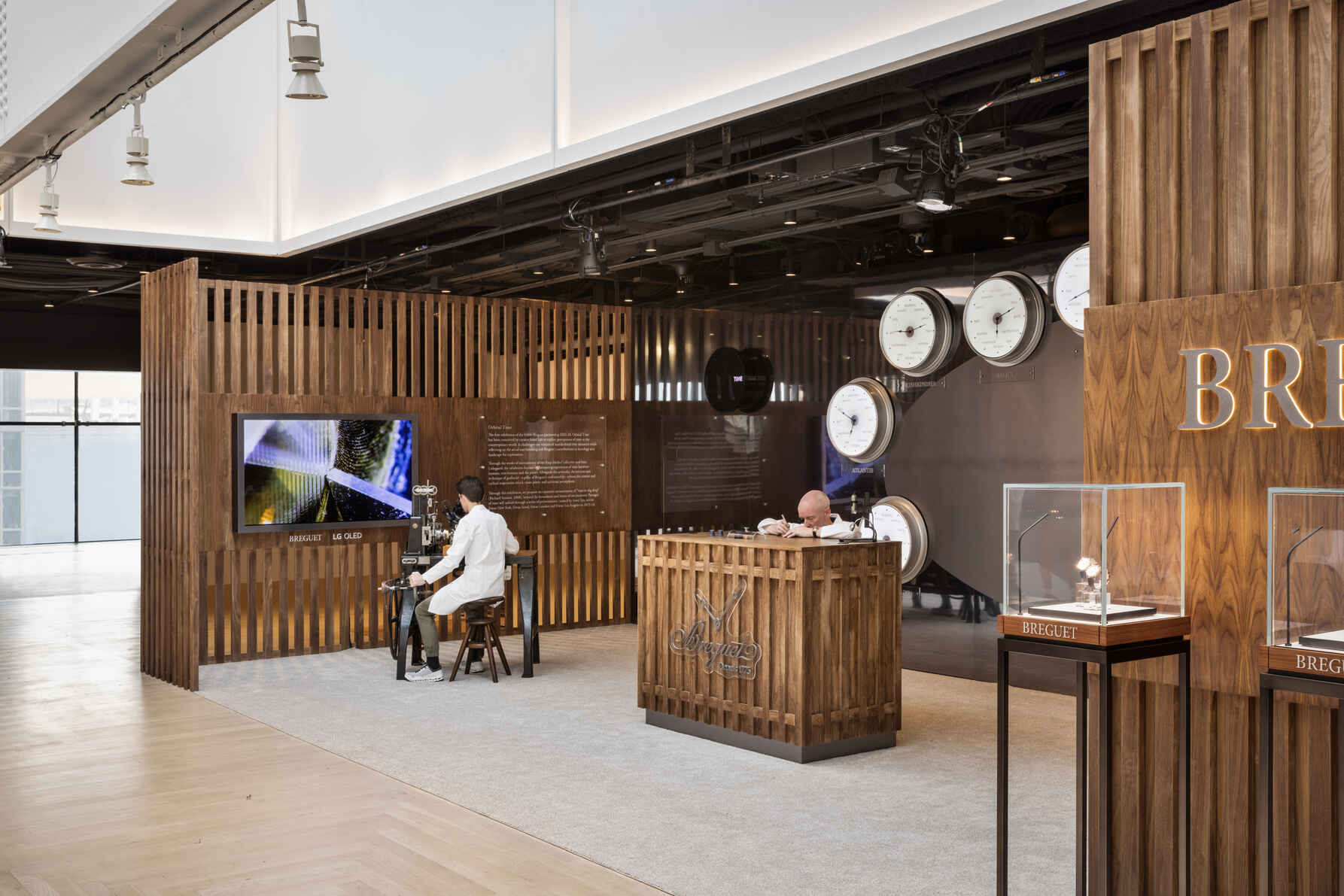 Breguet CEO Lionel a Marca explains: "This partnership with Frieze comes naturally: watchmaking is an art, and everyone that visits our lounge will see this. Our watchmaker on site will introduce the movements we create, and a guillocheur will demonstrate the art of the guilloche. Our visitors will see that Abraham-Louis Breguet was a designer and an artist, in addition to being an outstanding watchmaker. His pure and neo-classical style is still part of the brand's DNA."
Visitors will be able to get up close with Breguet watchmakers, and get an "in the metal" look at both movement assembly and dial guilloche. In fact, you can even test your hand to get a sense of just how difficult true guilloche is to perform.
Within the lounge, however, there is more than just a watchmaker experience and selection of Breguet creations to go hands-on with. Each Frieze, Breguet works with an artist to curate an exhibition – giving them carte blanche to interpret Breguet, their heritage, or the concept of time as a whole.
Last year, Breguet collaborated with artist Pablo Bronstein who created four unique wallpapers that oozed Breguet vibes and their sense of heritage and traditional timekeeping. Breguet explains: "The commissions portrayed Bronstein's response to Breguet's world and heritage: exploring the interrelation of art, design, craft and technology through history."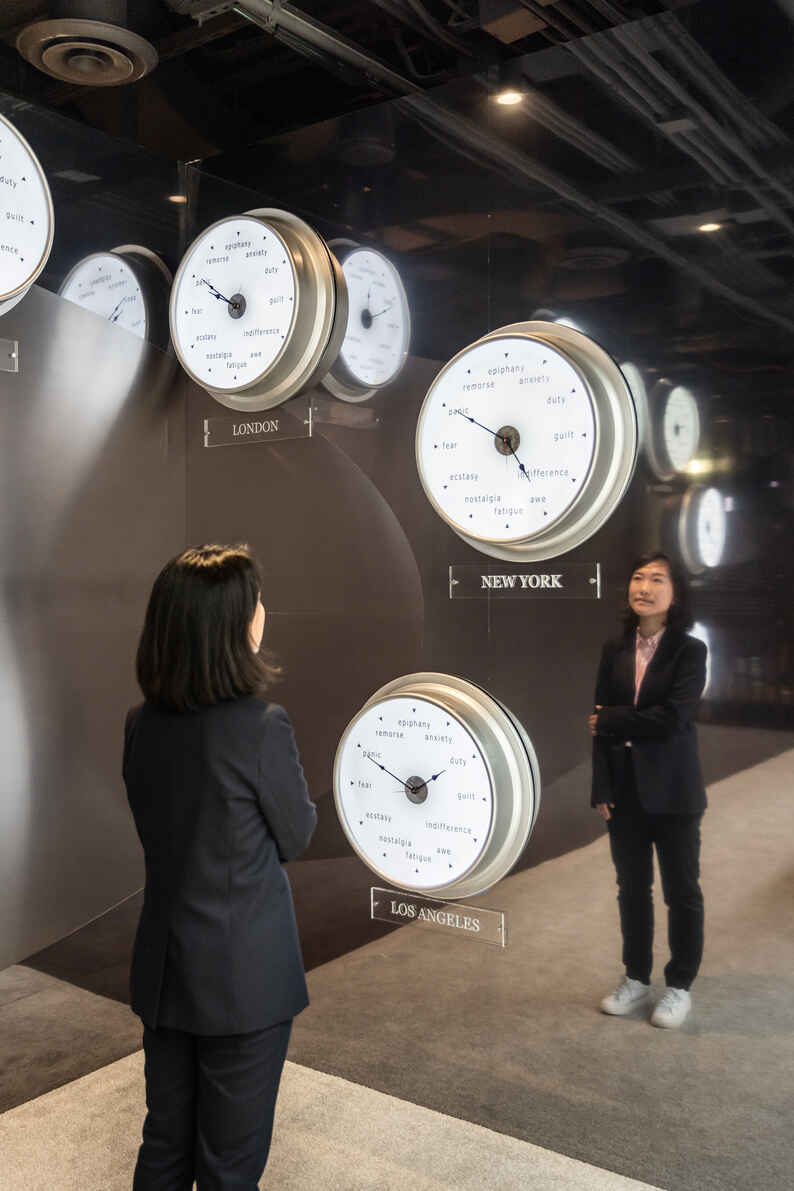 Kicking off this year's partnership, their 2023 collaborator, independent curator, researcher and writer Somi Sim, has taken a different approach. Her first curation, titled Orbital Time, is a deep philosophical expression of time in a nuanced way. Nine clocks are orbitally arrayed on the walls within the space, each displaying the current time in the labelled city beneath the clock. The majority represent the current time of actual cities. But, some represent famous fictional cities and, if you look closely, you will notice the seconds hand going backwards. The core expression, however, are the emotions and feelings next to each hour indice. This represents how we are all not only in different places and moments in time, but also how we experience different states of mind that are largely dictated by the time and place we are in both physically and mentally.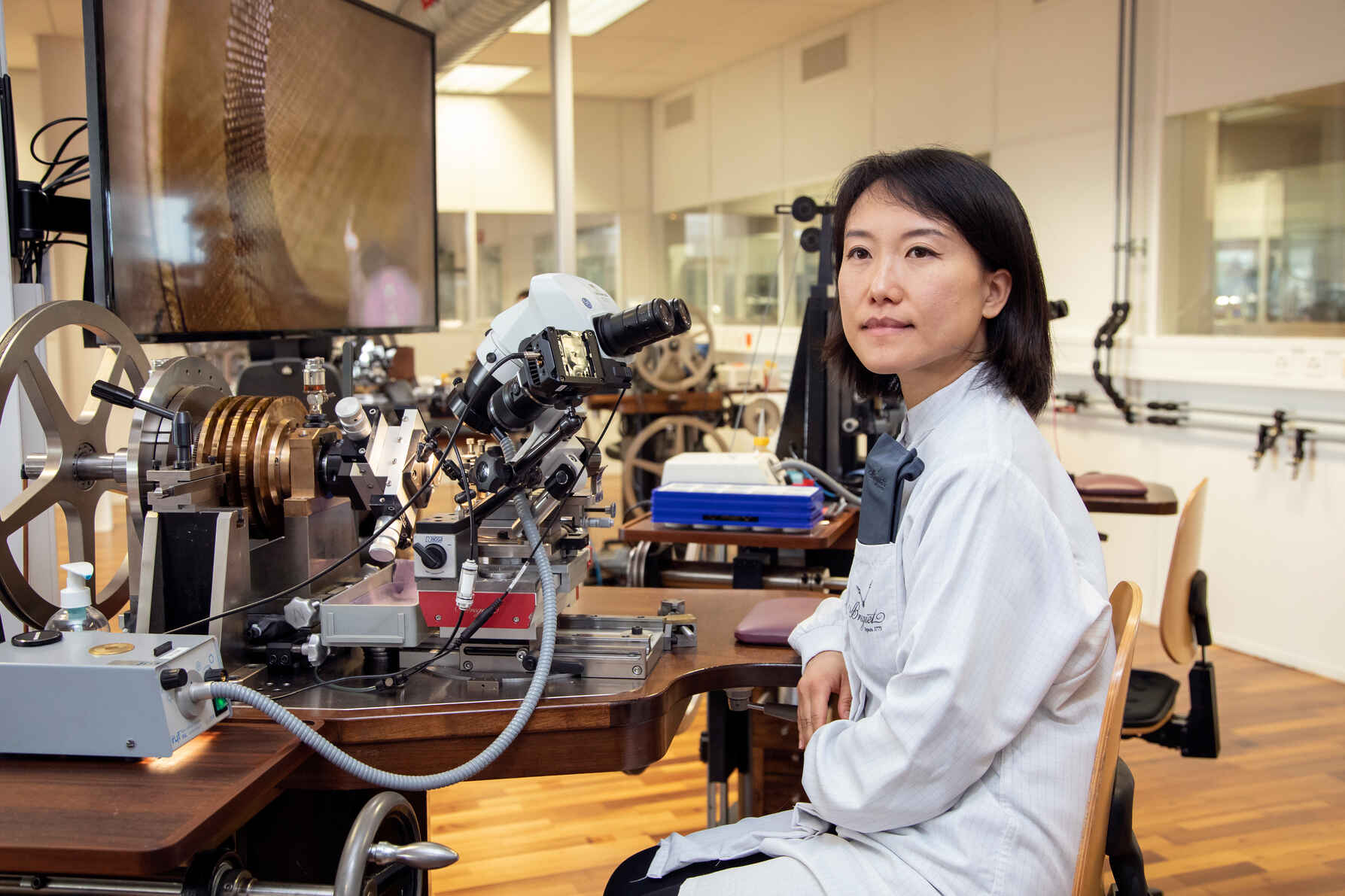 The Frieze New York exhibition, located at The Shed at Hudson Yards, is running until May 21, 2023. For more information, or how to get tickets, you can head here.
Hope you all have a wonderful weekend!
Zach
Watch meme of the week: The all too familiar scenario…
View this post on Instagram
It is a question I get asked a lot by my friends who are less horologically inclined, and know what I do for a living. And, I gotta be honest. It does hurt my pride just a touch when I take the time to put a bespoke buying guide together for them based on their price/look parameters, only to find out that they went with something entirely different that, well… let's just say something that would make us watch nerds scream.
Wrist shot of the week: Green with envy
View this post on Instagram
With the Audemars Piguet Royal Oak, I most commonly see blue, ruthenium, and white dials (in that order). But this is one of the few "in the metal" shots I have seen of the time and date RO with its intriguing green dial that really shifts in vibrancy and hue depending on the light. Here the colour really pops against all that green grass in the background. Bravo on the shot and watch Jack!
Time+Tide Shop select of the week: Baltic Aquascaphe GMT Orange – Blue Tropic Strap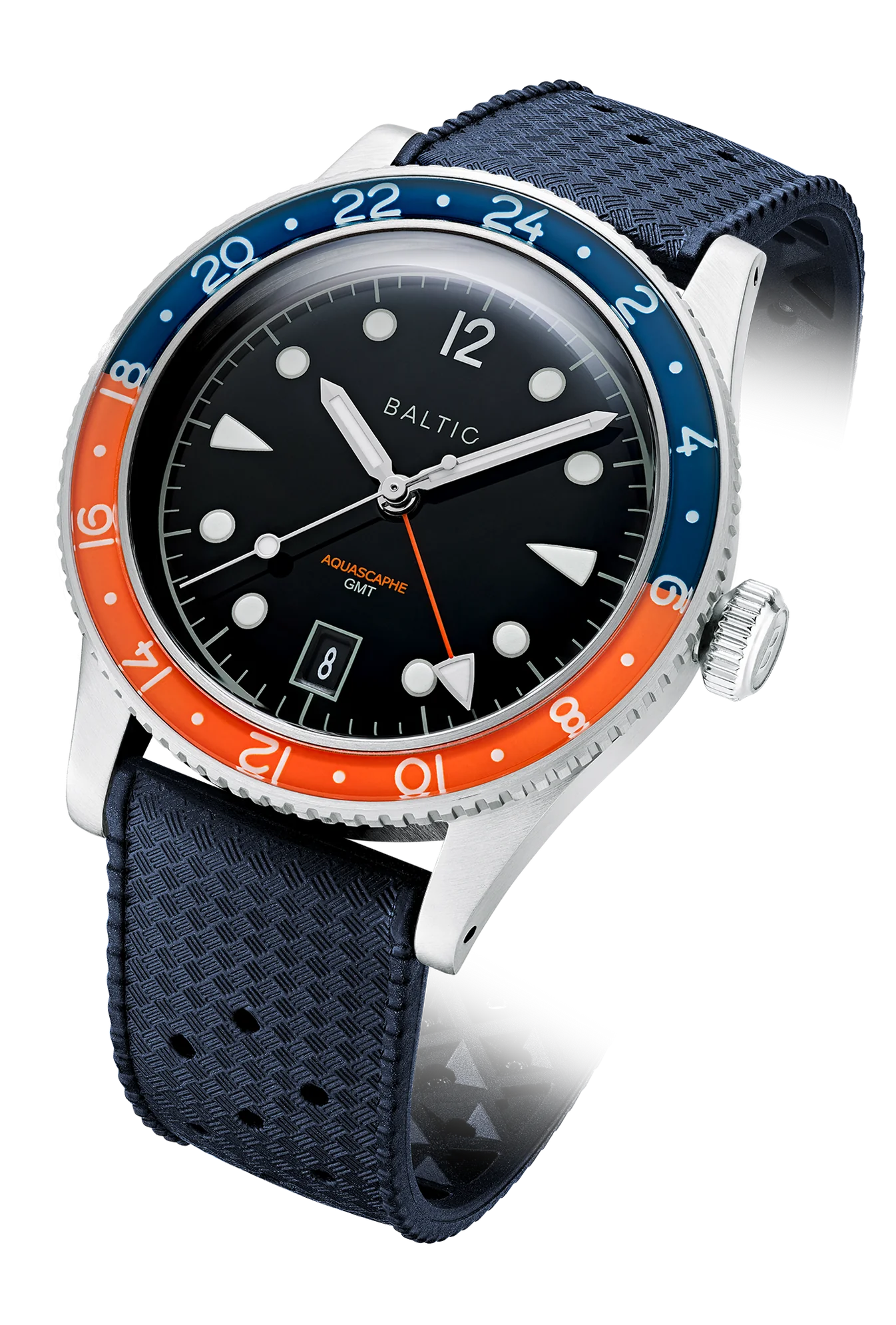 The Baltic Aquascaphe GMT is the perfect tool watch for the world traveller.  The fourth hand allows for 24-hour format time to be seen quickly across multiple time zones. The watch includes a new 24 click bidirectional rotating bezel and a sapphire inlay that offers a higher level of resistance to shocks and scratches. For the movement, Baltic has opted to employ the C125, a Swiss movement from the SOPROD manufacture. The self-winding mechanism of this watch features a date, a 42-hour power reserve, and, of course, a GMT function. Two bracelets are available: a metal "beads-of-rice" bracelet or as shown here the rubber Tropic strap. As the lugs are drilled, switching your strap only takes a few seconds.
Order now in the Time+Tide Shop (AU deliveries only). Price: A$1650
Our favourite Time+Tide coverage of the week:
HANDS-ON: The Ralph Lauren American Western is fit for the Wild West
When the Ralph Lauren company reached its 50th anniversary of making clothes other than neckties in 2018, the Ralph Lauren American Western Watch Collection was created to honour the founder's love for cowboy culture – and we went hands-on with the latest. Video review above, but you can find both the video and written hands-on review right here.
Zach's visit to the IWC manufacture in Schaffhausen reveals the importance of 'IWC-manufactured'
Beyond getting an in-the-metal peek into processes, a manufacture visit is, in effect, a visit to the brand's home and gives you a full picture of what any given manufacture is about. Zach visited the IWC manufacture, and delves into the importance of 'IWC-manufactured' and how their Swiss-German perspective sets them apart.
The 10 best French watch brands from Baltic to Z.R.C.
While Switzerland is regarded as the high-end watchmaking epicentre, it wasn't always so. Along with many English watchmakers, it was France that led the way in making strides in chronometric invention. Today, much of French watchmaking is focused on the entry-level, with microbrands such as Baltic and Serica, though there's also a fair share of haute horlogerie makers capable of producing their own movements, too. Borna has assembled a list of 10 French brands you should certainly pay attention to.