If you don't like public displays of affection, you might want to scroll down to the top stories of the week, because it dawned on me today, as I prepared for an interview with the CEO of TAG Heuer, that I have a lot of people to thank at this point in time. As I've described probably too many times by now, my home city of Melbourne has been in a seemingly unending lockdown, treated to the harshest stay-at-home conditions on the planet we believe.
I want to thank some brands in particular, because they know this – that it completely sucks to live in our part of the world right now – and they've done things to try and help. Small things. Big things. Quirky things. I have appreciated every single one of them, and I want to call out a few of them. TY Chopard, for the most stylish face masks in town. My wife has jacked mine, so I don't wear it, but she does, every single day.
Thank you Jaeger-LeCoultre for two things: arranging an interview with their frighteningly charming CEO Catherine Rénier (my wife would be happy if I could stop reminiscing about it) on video which is COMING SOON to YouTube. And also for sending a sketch pad and some beautiful quality pencils. My kids have taken those, and this is the kind of work they've done with it …
Thank you to Swatch for sending me a Jelly watch in crazy bright orange. It's a huge, super fun watch, and it sits on my desk – big enough to be a legit desk clock – making me smile all day. TY Grand Seiko for straight up sending Saké. It didn't last long, I can promise you that. Delicious. TY IWC for sending Orlebar Brown board shorts in EXACTLY my size. How did you know, guys? These are patiently waiting for a hot day, and then they're on. Superb quality Orlebar Brown, my first pair!
TY Panerai, for a bottle of very good peaty scotch. They get me. TY TAG Heuer, for the opportunity to speak to Frédéric today, this made me feel 'connected' (geddit) to the outside world, which I needed. TY to Bulgari, for involving us so heavily at GWD, even though none of the familiar faces could be there, and for giving us so much time with the man driving the industry like no other, the effervescent Mr Babin. Watch the damn video, it's just down there. Do it. TY to Bertrand from Moser who called one day, when he saw Australia on the news. Just to see if we were OK.
I could go on, and in fact, there are a couple more, but I won't dwell on them. Thank you to my team, always. And lastly, thank YOU for reading and being our reason to exist. Without readers, we fold. You are actually holding this whole show together, truth be told. Thank you. OK, I'll let James take it away from here with the most popular stories of the week – it was seriously hard to split off a top three, it was another action-packed week at Time+Tide, and boy do we have a killer lot of stories for the weekend. See you there!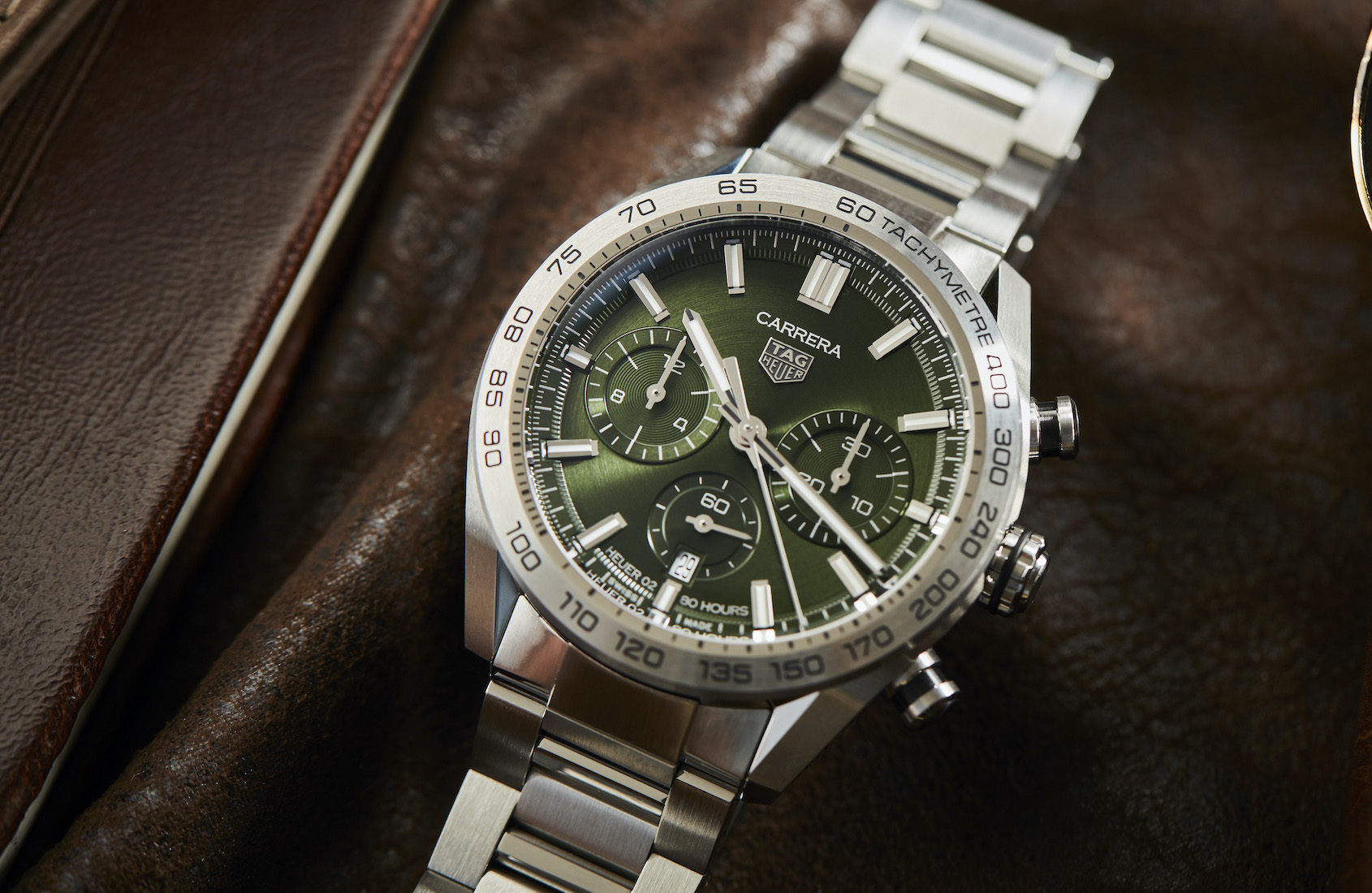 In true style, TAG Heuer are celebrating a very big birthday this year. The brand is celebrating its 160th anniversary and, as you can see here, have been marking the occasion properly with a number of exciting new watches. One of the most exciting releases from the brand is not an individual watch, however, but the new TAG Heuer Carrera Sport Chronograph collection that we first covered right here. Hit this link for the video review.
Instagram macro photography sensation @Horomariobro joins us to explain his most popular posts, starting with Lang & Heyne. Click right here for the full story.
Cometh the crisis, cometh the man. Jean-Christophe Babin, CEO of Bulgari, has grown in stature yet again over the last six months as Bulgari has taken a militant stance against COVID-19. Hit this link for the full interview.
The WM Brown Project founder, Matt Hranek, has written a simply wonderful book chronicling stories about watches and their owners from across the globe. It's a cracking read, and we're proud to be able to now offer the book at the T+T shop. Hit this link to get your copy.