FRIDAY WIND DOWN: Watch community unites for Ukraine, Lewis Hamilton's triple wristing, separation anxiety…
Zach Blass
Having your apartment stripped to bare concrete slab, with carpet, toilet bowls and light bulbs all thieved, is not a fever dream, but the new reality of Watches in Ukraine magazine editor, Natalie Yarova. Recently, she's swapped her day job reviewing watches and interviewing key watch industry players to undertake tactical medicine training in an effort to help out her country in wartime. Today, she learned how to move a human body using just a single piece of rope. Just over 10 weeks since the start of the Russian aggression, a quarter of the Ukrainian population has been displaced. It's unbelievable, but it's true, and following Natalie's Instagram makes it more real than ever.
It's easy to turn a blind eye to the misfortunes of others, feeling helpless in a seemingly hopeless situation. Thankfully, the Melbourne watch community took a stand against that mindset by responding to call out from our own Andrew McUtchen, and responding with a charity auction and dinner at Mama's Buoi restaurant in Chadstone.
The event was organised by RedBar Melbourne and Watch Enthusiasts Melbourne, and it involved the donation of a proper haul of hard-to-get watch brand merchandise and associated items. From branded watch rolls and high quality carry to unique pieces of horological art, all sorts were up for grabs in the name of charity. To call the night a success would be an understatement, but it would also miss the point. It was not just about the final value gathered for the cause, it was about people helping each other, in the best way that they could at the time. We wanted to call out by name the people whose outrageous generosity will be so appreciated by Natalia and the people she will be able to assist with the funds raised.
Hope you all have a wonderful weekend!
– Borna
Back over to you Zach.
Watch meme of the week: Parting is such sweet sorrow
View this post on Instagram
Many watch lovers will purchase a watch under the guise of 'it will gain in value', but often, and I know this all too well, when the time comes to say goodbye it can be really tough to let go. My father always told me, in regards to gambling, only bet what you are willing to lose. So, in that same vein, I will remix that sage advice into: only purchase watches you are willing to keep. Or, at the very least, be a stone-cold killer when it comes to your timepieces – prepared to cut one out of your life at any moment. Because it's tough when you are in a no-mans land of what if. You're enamoured by the watch you could trade up to, but have a tough time envisioning your collection without the pieces you need to let go. But, if you find certain watches never leaving your watch box, it could be a sign that it's time to start trading faces.
Wrist shot of the week: Lewis Hamilton triple-wrists in defiance
View this post on Instagram
Power move Lewis, power move.
Time+Tide Shop select of the week: DOXA SUB 600T Aquamarine
Tiffany and tough, the SUB 600T Aquamarine with three hands and a date remains true as ever to the aesthetic of the SUB 600T that defined DOXA in the '80s and became an icon of its era. At the same time, it comes with features that make this a reliable, desirable and eminently wearable diver's watch for today.
Price: $2,395 AUD
Buy it now at the Time+Tide Shop.
Our favourite Time+Tide coverage of the week:
The ultimate Rolex barn find in the desert: "I've been watch-hunting for 30 years, but never found anything like this…"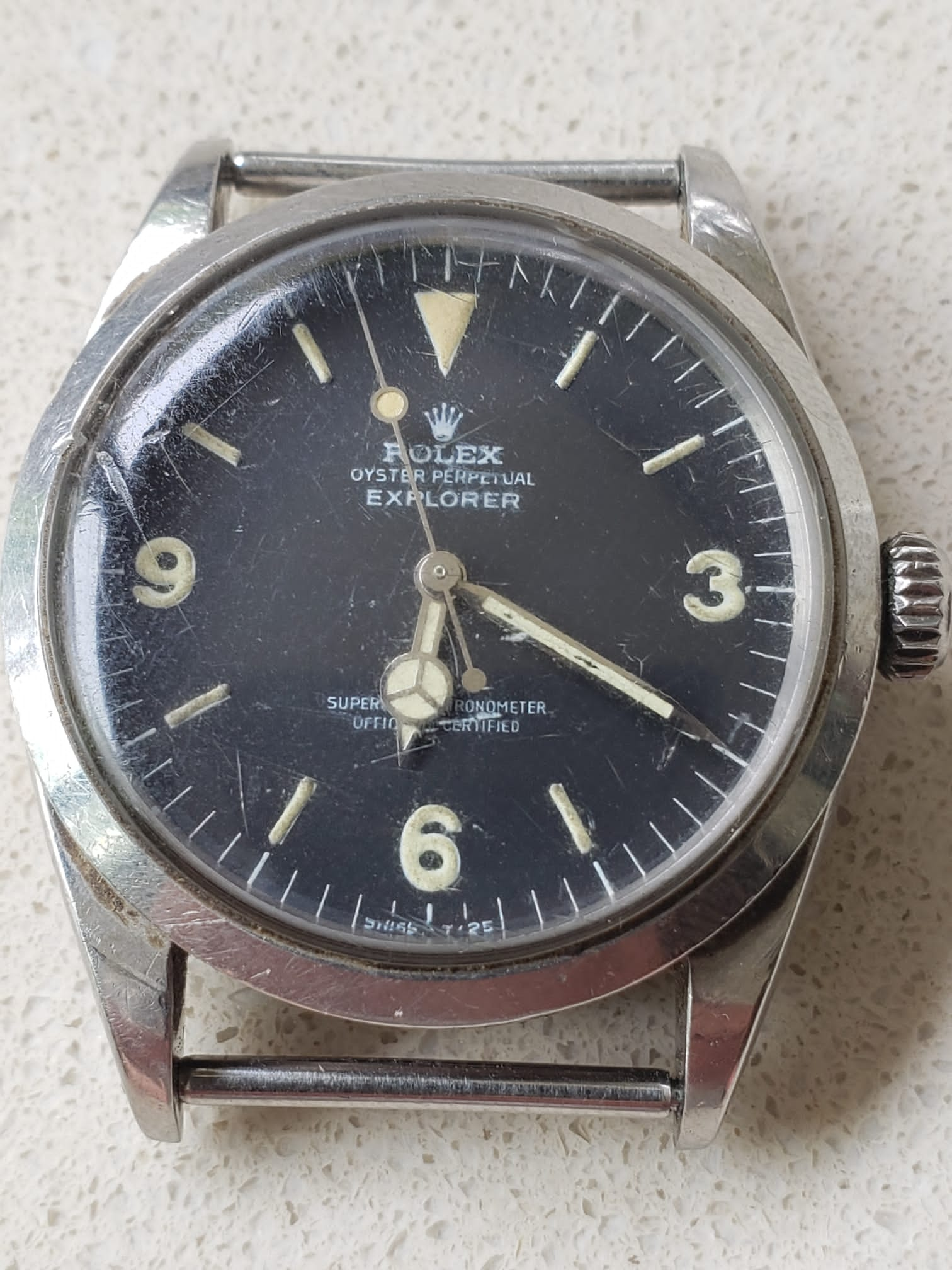 John Karambelas is the man behind @barnfindwatches, an Instagram account that documents his watch-collecting adventures as he attempts to uncover old watches gathering dust in flea markets and thrift stores across America. Here, John shares the story of his ultimate barn find, which he randomly stumbled upon while driving through the Mojave Desert.
Fired up: The best watches spotted on Hot Ones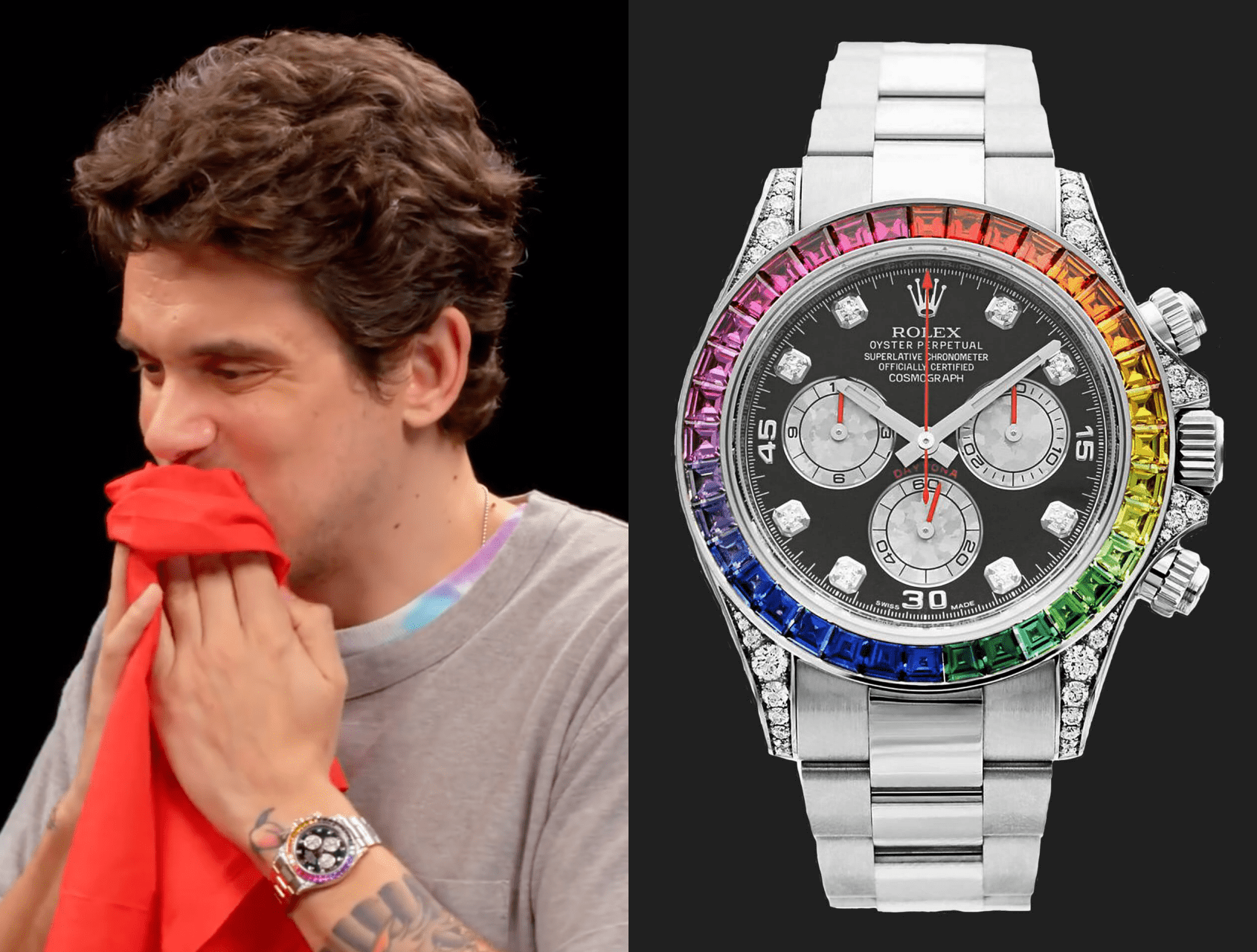 After watching the show with seriously spicy wings, and, quite often, heavy-hitting timepieces, Zach assembled some of the best watches we have spotted on Hot Ones over the last 17 seasons.
MICRO MONDAYS: The AERONOM AeroOne is a street-tough brute of a watch
AERONOM is a German brand that fully embraces the country's underground subcultures, which helps to explain why the industrial architecture of the case feels so authentic. Staring at the watch sends your mind into the graffiti-coated streets of Berlin in the 1980s without coming across as a relic from the past, as the stoic street attitude has followed it into modern style. Click here to discover the AERONOM AeroOne with Fergus.