FRIDAY WIND DOWN: James Harden gifts NBA MVP Joel Embiid engraved Rolex Day-Date
Zach Blass
Back from Japan and a much needed R&R week on vacation in Aruba with my family, it is great to return to the Friday Wind Down saddle. Thanks for holding it down Borna! While in any given week there is a fair bit of watch news, this week has really been dominated by Rolex with watch spots and announcements throughout.
Roger Federer debuts the new Rolex 1908 at the 2023 Met Gala
View this post on Instagram
Among the Rolex Watches & Wonders releases, among the most discussed was the new 1908 collection which effectively replaced the Cellini collection. Such a revamp was long overdue, and, aside from a more vintage-inspired dial layout and look, the big news with the 1908 was its use of an exhibition caseback – the first (alongside the 60th anniversary platinum Daytona) regular production Rolex watch to do so since the severely underrated Cellini Prince left the catalogue in 2015. Naturally, due to the fact it is not your standard Oyster Perpetual professional model, many wondered how the 1908 would fare in the marketplace. But the reaction to its appearance on Roger Federer's wrist, suggests it will certainly get its fair share of inquiries.
At the Met Gala, tennis legend Federer, an ambassador for Rolex, was seen pairing his tuxedo with the 39mm 1908 in white gold with a black dial. In comment sections, many who tuned into the event for the fashion have praised Federer's restraint with his wardrobe and remarked on just how good the 1908 looked with his ensemble.
"It's my first watch" – James Harden gifts NBA MVP Joel Embiid engraved Rolex Day-Date
NBA veteran James Harden is a well-known watch collector, sporting various Rolex, Richard Mille, and other fancy watches on a regular basis. But he is also well-known for gifting watches as well. His latest horological gift was fittingly presented to Joel Embiid, his teammate and winner of the 2023 NBA MVP award. The watch in question was an Everose Gold Rolex Day-Date, specially engraved on the caseback to commemorate his MVP-winning achievement. With Embiid's jersey number being 21, some may wonder why the watch was engraved "23 MVP". But, it does not take too much brainpower to realise the number denotes that he won the MVP award in 2023.
View this post on Instagram
What is really neat about this exchange is that, based on the footage, Embiid remarked that the Rolex Day-Date is his first watch. As he attempted to put it on, he can even be heard asking which wrist he is supposed to wear it. Sadly, the seven-foot-tall superstar's wrist is too big even with the 12 included links so he was unable to properly wear it just yet – but the purchase of a few extra links will certainly sort everything out.
Rolex CPO program finally hits the USA market
View this post on Instagram
After its inaugural beta-rollout within regions in Europe, five months later the Rolex Certified Pre-Owned program has now reached the USA. The program will initially launch at Bucherer/Tourneau locations across the country, with Watches of Switzerland and other retailers to follow down the line. With such focus in and out of the watch enthusiast community on the secondary market values of Rolex watches, its debut five months ago definitely caused a shockwave and speculation to run wild. What will this mean for the Rolex secondary market? As a refresher, the program allows consumers to purchase pre-owned Rolex timepieces from authorised dealers that are certified by Rolex themselves and backed with a two-year international warranty from Rolex as well. You can read my initial thoughts of the program from when it was first announced right here.
Rolex opens new Australia HQ
Not all of the Rolex news of the week is US-based however. This week Rolex announced the opening of their new Oceania headquarters in the historic six-storey Centenary Hall building at 104 Exhibition Street, Melbourne that houses two floors of custom watchmaking facilities and incorporates a new watchmaking training program, which Rolex claims is the first of its kind in Australia.
Rolex Australia Managing Director Benoit Falletti explains, "The inauguration of Centenary Hall heralds a new era for the brand in Australia, which coincides with the strong expansion of Rolex in the region. It brings together, for the first time, administrative staff, and watchmakers under one roof. The purpose-built environment reflects our commitment to the principals of architecture and design, and respects the history of this culturally important building, positioning our Oceania Headquarters alongside other architecturally significant Rolex buildings worldwide."
Hope you all have a wonderful weekend!
Zach
Watch meme of the week: The circle of life (of a watch collector)
View this post on Instagram
With watch collecting, I always explain to people that this is a hobby where you are never really satisfied. What you think you know, or prefer, will change over time. And, you will constantly be reflecting on the journey along the way – questioning certain purchases and regretting other pieces that you let go. But that is part of the fun. There is always more to learn and room to evolve within the hobby. With age and experience, you may develop more discipline. Nothing, however, is fully set in stone.
Wrist shot of the week: #NewWatchAlert
Joel Embiid is not the only person celebrating a new watch that commemorates a special moment. Two weeks ago I had the distinct pleasure of visiting Japan with Grand Seiko for a visit to their various watchmaking studios and other exciting locales that gave me a better understanding of not only their watches, but the culture and philosophy of the region as a whole. As a journalist, it is my job to remain impartial when reviewing watches. But it is no secret just how much of a Grand Seiko fanboy I am in my personal watch-collecting life. So, to commemorate an unforgettable and first-ever trip to Japan, I was lucky enough to get the chance to purchase a special Grand Seiko watch only sold at the Shizukuishi Studio where all 9S mechanical Grand Seiko watches are made.
This SBGH283 Shizukuishi Limited model is the first Grand Seiko watch I have ever owned that has a stainless-steel case and bracelet (versus hi-intensity titanium), my first fully mechanical Grand Seiko (versus Spring Drive), and my first 44GS-cased Grand Seiko. Again, after such an unforgettable and enlightening visit, each time I look at the watch I remember the good times and just how much heart and craftsmanship goes into making these timepieces. I will be writing about my visit for the site soon, and I may even cap the series off with a hands-on review of my new watch as well. Stay tuned.
Time+Tide Shop select of the week: Norqain Adventure NEVEREST 40mm Glacier
The definitive notion of the go-anywhere, do-anything ("GADA") watch varies, but Norqain's Adventure NEVEREST makes a compelling case, especially in the striking Glacier variant. It's got the specs of a diver, but the Everest's dimensions and glacier-white textured dial make it a versatile option for those seeking a one-watch collection (perish the thought!).
You can read our full review of the watch right here.
Order now in the Time+Tide Shop. Price: AU$5400
Our favourite Time+Tide coverage of the week:
Celebrity watch challenge – do you pick the black or blue TAG Heuer Glass Box Carrera Chronograph?
The release of the new TAG Heuer Glass Box Carrera Chronograph has sparked a heated debate.  Do you go for the reverse panda configuration or the blue dial? At the launch of TAG Heuer's short film The Chase for Carrera starring Ryan Gosling in London, Andrew polled guests on which dial they'd pick. Watch or read the full story here.
10 favourites from the upcoming Sotheby's Important Watches: Part I Auction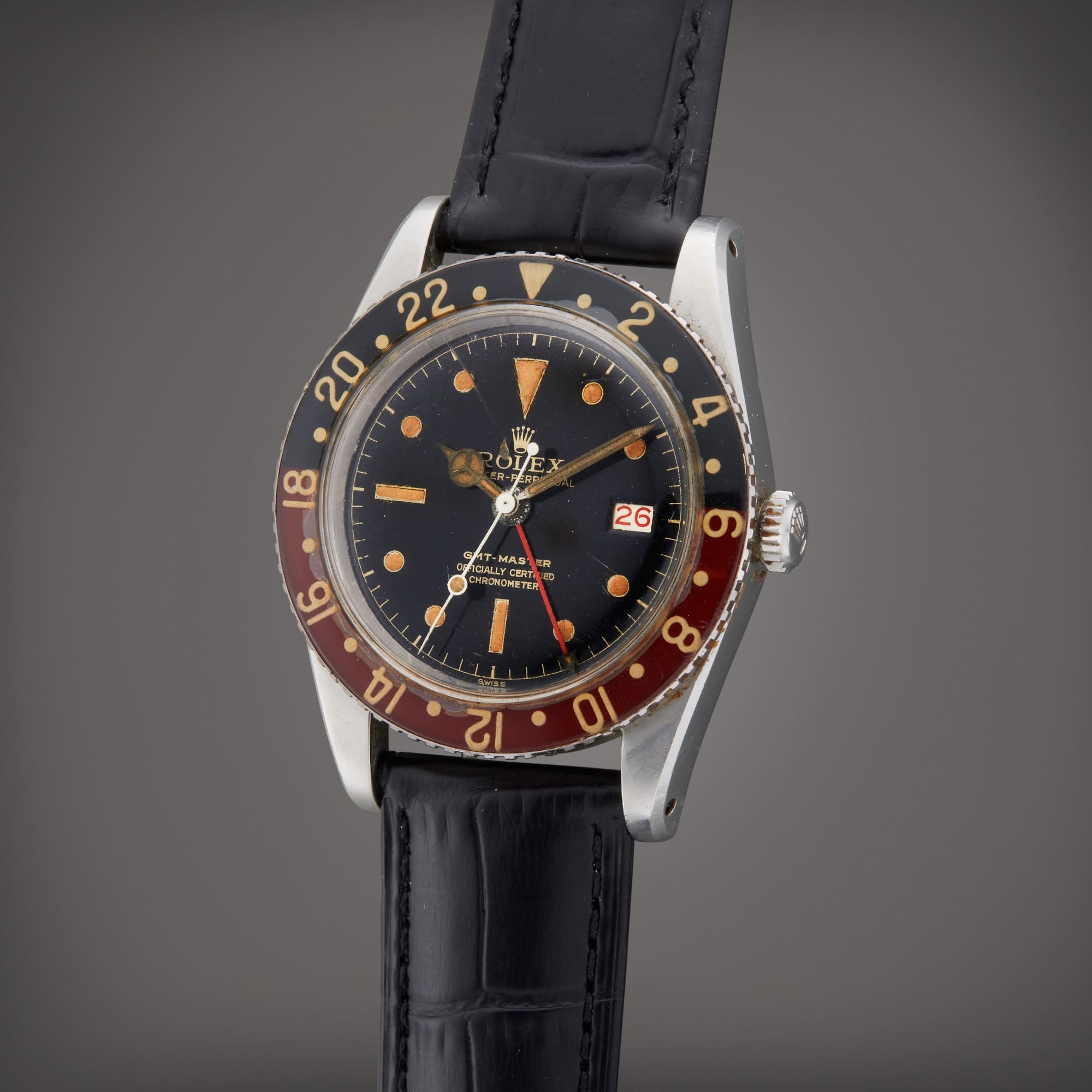 To call anything "important" is a matter of subjectivity, especially when you're talking about luxury watches. That said, anyone who takes a look through the lots of Sotheby's latest batch from the upcoming Important Watches: Part I Auction being held on May 14th 10:30 CEST will be dumbstruck. Fergus combed through all 119 lots to find their top 10 picks. Find out which lots made the cut here.
Frederique Constant celebrates 35 years with three new releases
In true watch brand style, Frederique Constant is celebrating its 35 years of achievements with new watches – check out the team's first impressions live on the ground at Watches & Wonders in the video above.