FRIDAY WIND DOWN: Breitling showcases the Top Time among automotive royalty, Naoya Hida presents a new case, URWERK remain URWERK
Borna Bošnjak
Jumping right into another edition of the FWD, Breitling hosted a top event at Melbourne's Dutton Garage for their Top Time line of chronographs. Inspired by iconic American cars, the Top Time pieces sat next to their respective inspirations – the Mustang, Corvette, Cobra and Thunderbird.
View this post on Instagram
This wasn't the only eye-candy on the night, as Dutton's impressive line-up included two heated rivals in their time sat at opposing ends of the showroom, the Ferrari F40 and Porsche 959. Other Porsches were aplenty, including a surprising number of Speedsters. It wasn't just the old stuff, either. A McLaren P1 in bright yellow represented modern technology, while a stunning Pagani Huayra stood for the absolute best an automotive craftsman can do.
Last week, we brought you the news of Naoya Hida's impending new releases, and a few days later, it's safe to say the Japanese artisan makers did not disappoint. All the favourites are still here – the 37mm case Type 1s, Type 2s and the moonphase-equipped Type 3B.
The most exciting novelties are the Type 4 pieces, sporting a brand new 36mm case, which, though smaller, has sportier appeal than the larger pieces in Naoya Hida's collection. The 3020CS calibre is the same throughout, using the architecture of a Valjoux 7750, but extensively reworked. Prices start at JPY 3,080,000, equating to about A$35,000 – eek.
Last, but not least, URWERK's latest release is the UR-100V Magic T, cased-and-braceleted in satin-finished titanium. For a metal that's known for its darker, muted tones, URWERK flips the script and finishes the entire piece in a bright monochromatic piece with their signature satellite hour display. It's a limited edition of an undetermined amount of pieces, priced at CHF 58,000 which is in line with the entry-level (for URWERK) pricing of the UR-100 model.
Watch meme of the week: Don't get swindled by this not available stuff
View this post on Instagram
'Nuff said.
Wrist shot of the week
View this post on Instagram
New independent watchmakers are popping up left and right, with some incredibly exciting pieces. Sometimes, however, it's unexpectedly refreshing to see an independent icon once again. Vianney Halter debuted in the watchmaking scene with the Antiqua in 1998, combining steampunk with haute horlogerie in a way never seen before. I highly recommend reading up on its curious story.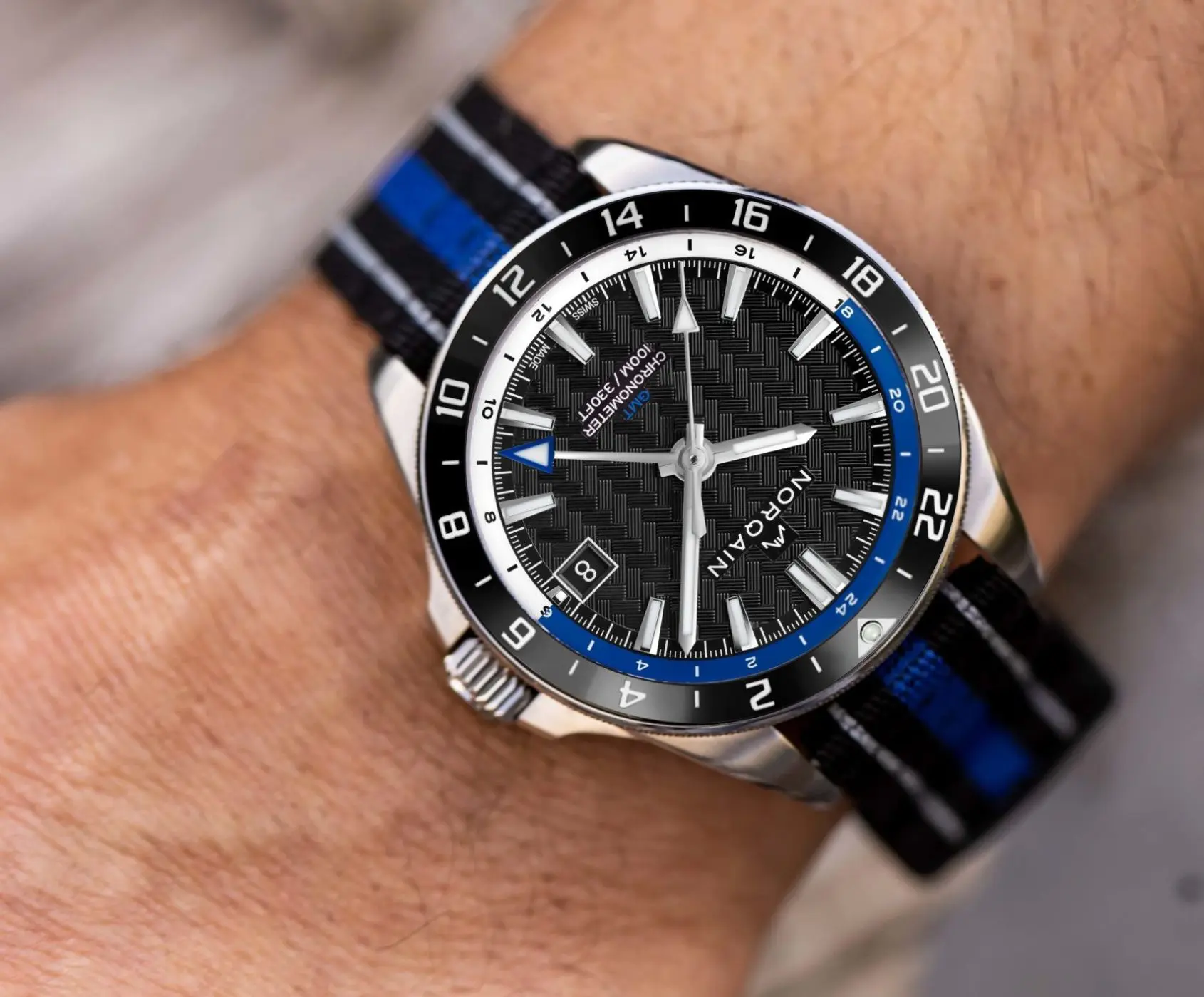 Just this past week, we were excited to announce our partnership with Norqain, and our first shop pick is one of the more compelling pieces from their offering. The Adventure Neverest GMT in 41mm sports the same Kenissi movement as the Tudor Black Bay GMT, but also supports the Butterfly Help Project, helping the families of Sherpas, giving their children access to education.
Read Zach's introducing piece on the Neverest GMT 41mm here, along with the details on the Butterfly Help Project.
Check out the blue Norqain Adventure Neverest GMT here, or the entire Adventure collection in the Time+Tide Shop. Price: A$5,900
Our favourite Time+Tide coverage of the week:
It's easy to read about a watch brand having an incredible turnaround and soar in popularity, and you may even notice the rise in social media posts or news articles written about a new phenomenon. But, if you really want to capture the excitement behind something amazing, then you need to be able to see it in the faces of other humans. Attending watch fairs in person is definitely a lofty privilege, and soaking up the energy in a convention centre just isn't possible for everyone. The next best thing is watching through YouTube, and that's exactly what Andrew and Kristian Haagen have supplied for us. When it comes to rising excitement in the past year, few brands can claim such a rocketing success as Parmigiani Fleurier – read Fergus' entire write-up here.
At last year's Watches & Wonders, Jaeger-LeCoultre dazzled attendees with their Stellar Odyssey collection accompanied by a mesmerising stall. This year, they calmed us back down with an exploration of their beauty and history, as exemplified by a spectacular hologram and water display at the centre of various craft demonstrations. Take a deep breath and allow yourself to relax as Andrew speaks with Jaeger-LeCoultre's CEO Catherine Rénier, discussing the origins of the Reverso Tribute Chronograph and the use of the Golden Ratio. Check out Andrew's full interview here.
Colourful, time-only watches have become the new hot thing, as their mechanical simplicity offers a great canvas for some funky dial tones. The latest in line is a quartet of TAG Heuer Carrera Date models, sized at a unisex-friendly 36mm diameter and with some subtle changes that make for a hugely improved on-wrist feel over its Three Hands collection predecessor. Read the hands-on of the watch that was one of the most pleasant surprises of Watches & Wonders here.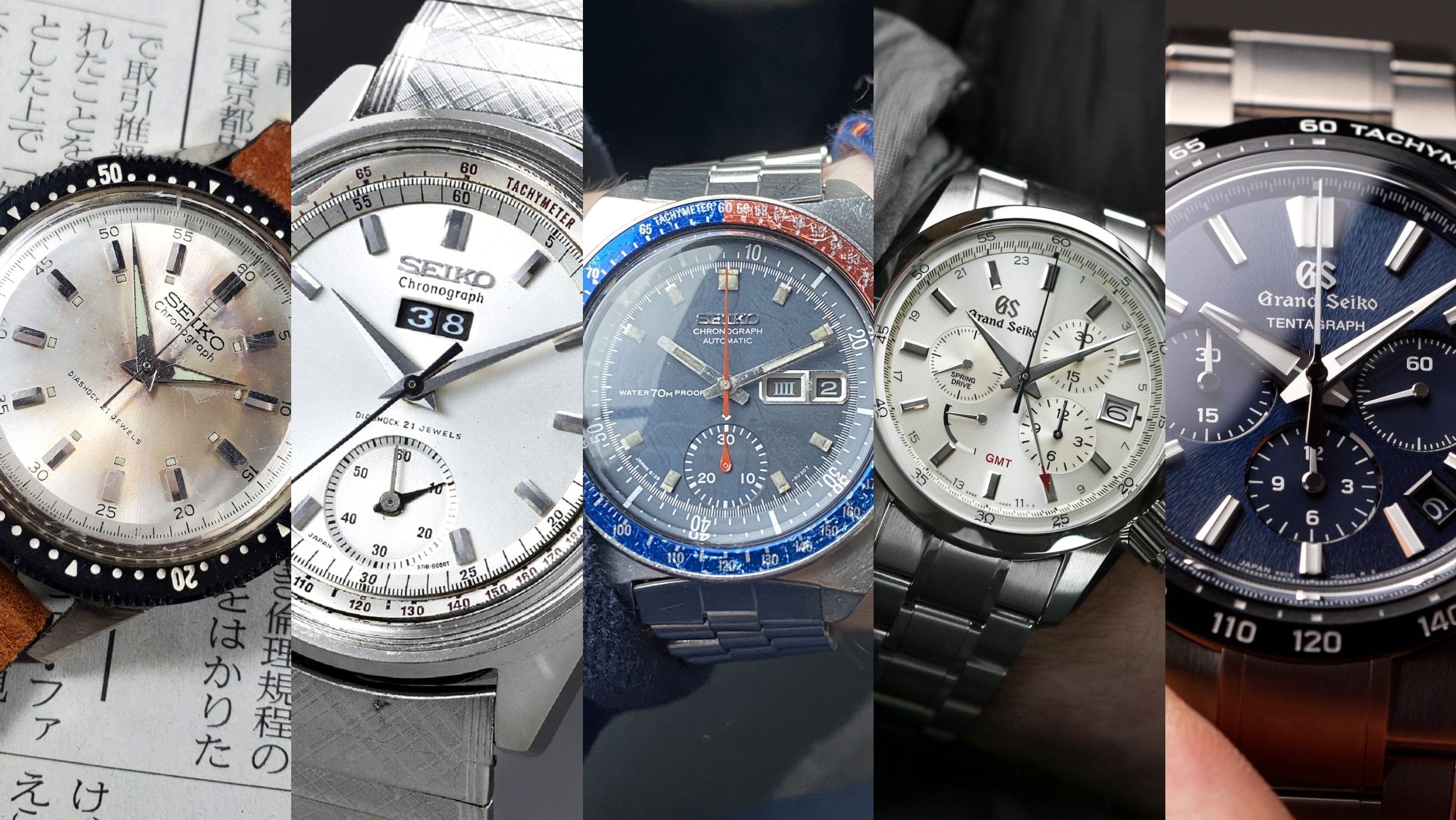 Occupying a unique spot in the world of watchmaking, Seiko's offerings provide an incredible span of diversity – from entry-level quartz pieces to haute horlogerie avant-garde wonders. Sprinkle in a bucketful of horological, historical significance, and one must admit that there's no brand quite like Seiko. Among their more notable contributions has to be the chronograph – just think back to the the iconic Giugiaro-designed Ripley from Aliens, their front-runner in the race for the first automatic chronograph, or the imposing Grand Seiko and Spring Drive chronographs of more recent times. Our focus falls on the latter two, as we explore the story of the Seiko mechanical chronograph. Read my in-depth look at Seiko's chronograph manufacturing here.