FRIDAY WIND DOWN: An exhibition of Breguet masterpieces
Zach Blass
Hello one and all, it's Borna once again, delivering event news from Melbourne! With the coldest months upon us, a crowd gathered at the warm Monards boutique on Melbourne's Collins Street to check out their display of rare Breguet pieces, among many other wonderful watches.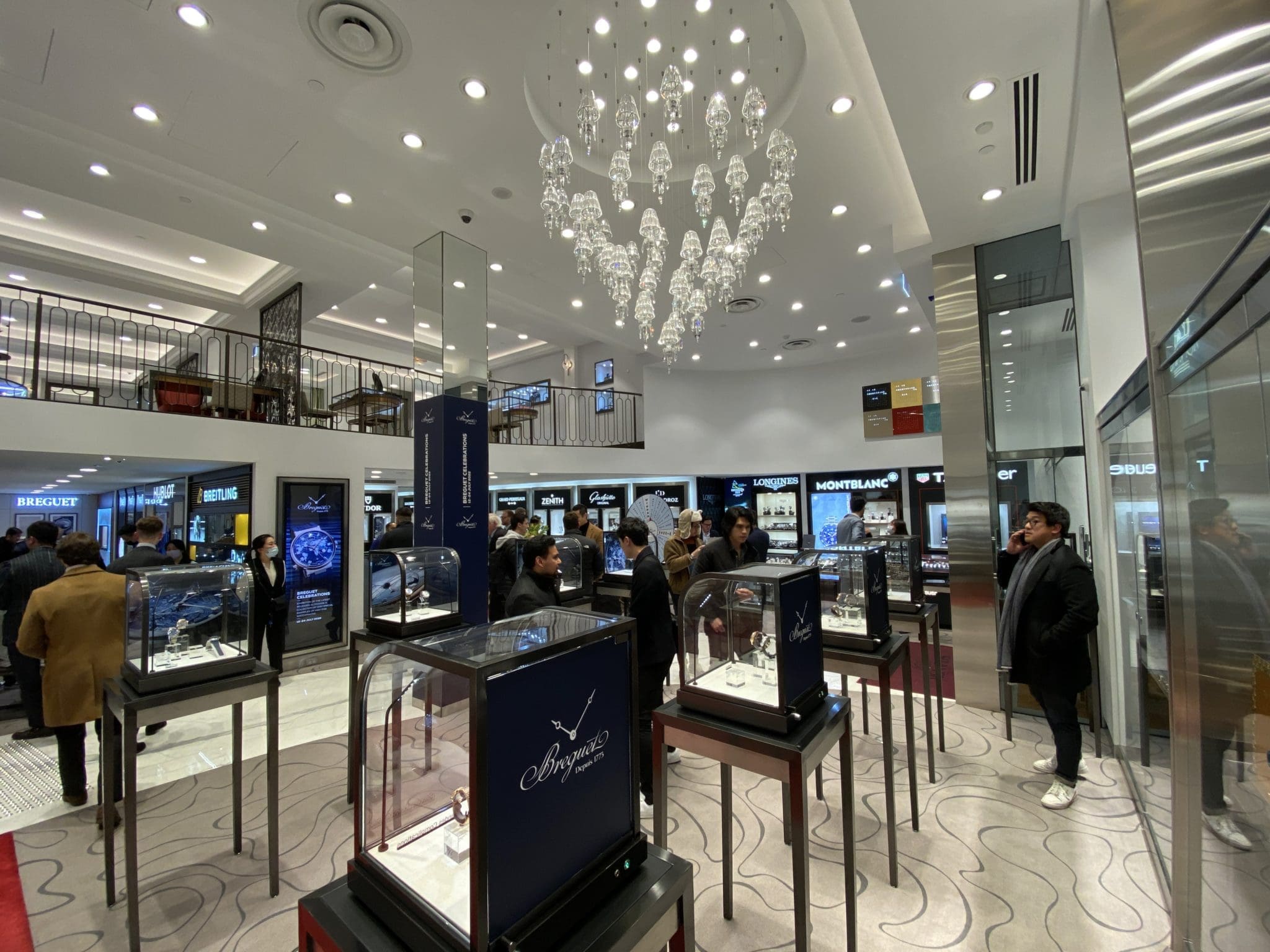 The attendees also had a chance to win some wonderful prizes by spinning a wheel of fortune, courtesy of Monards and Fauré Le Page – unfortunately, no luck for me.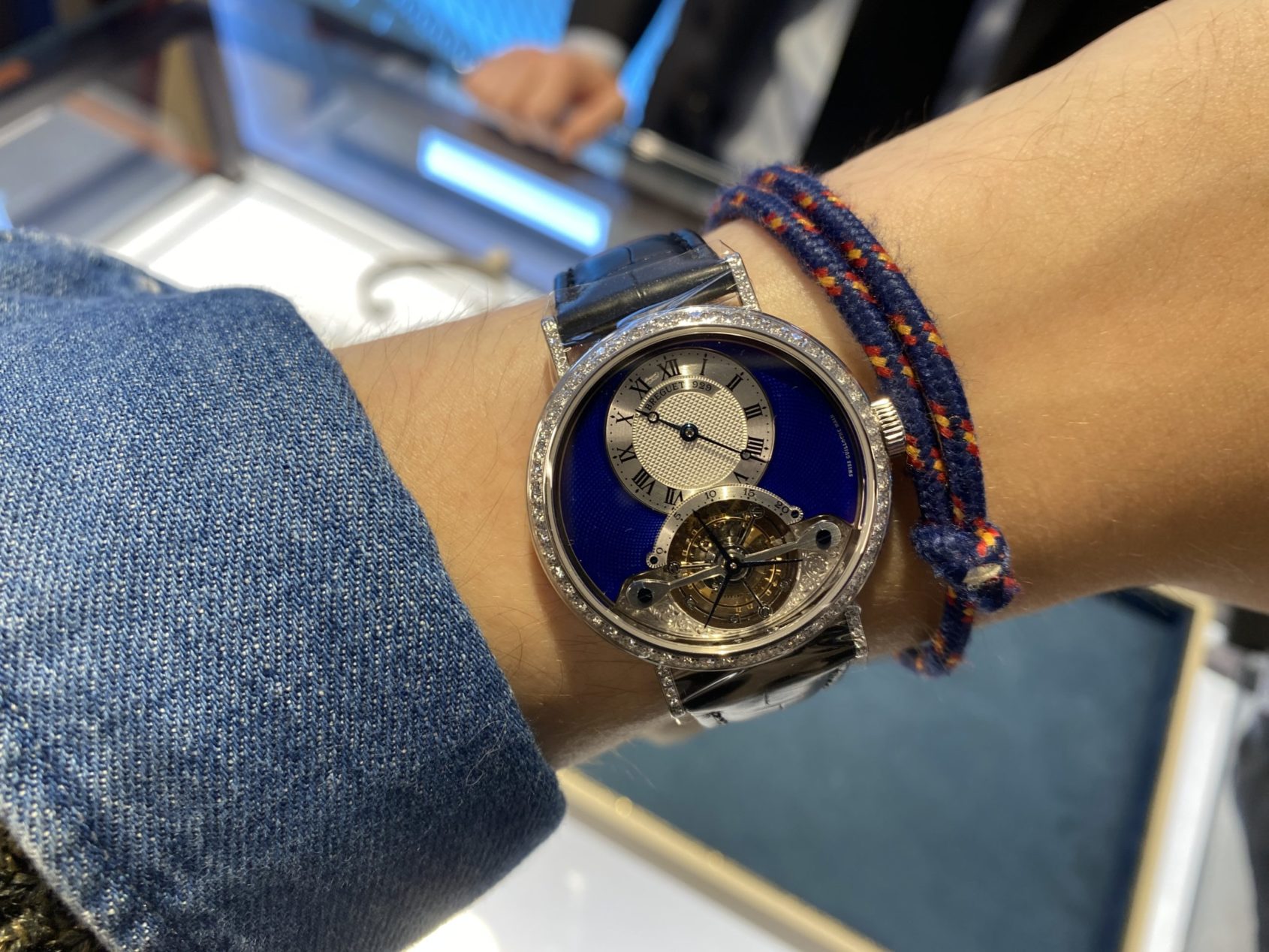 The highlight for me was certainly this Classique complications 3358. I'm not a diamond guy at all – but the rose lathe engine-turned dial with blue enamel on top is drop-dead gorgeous.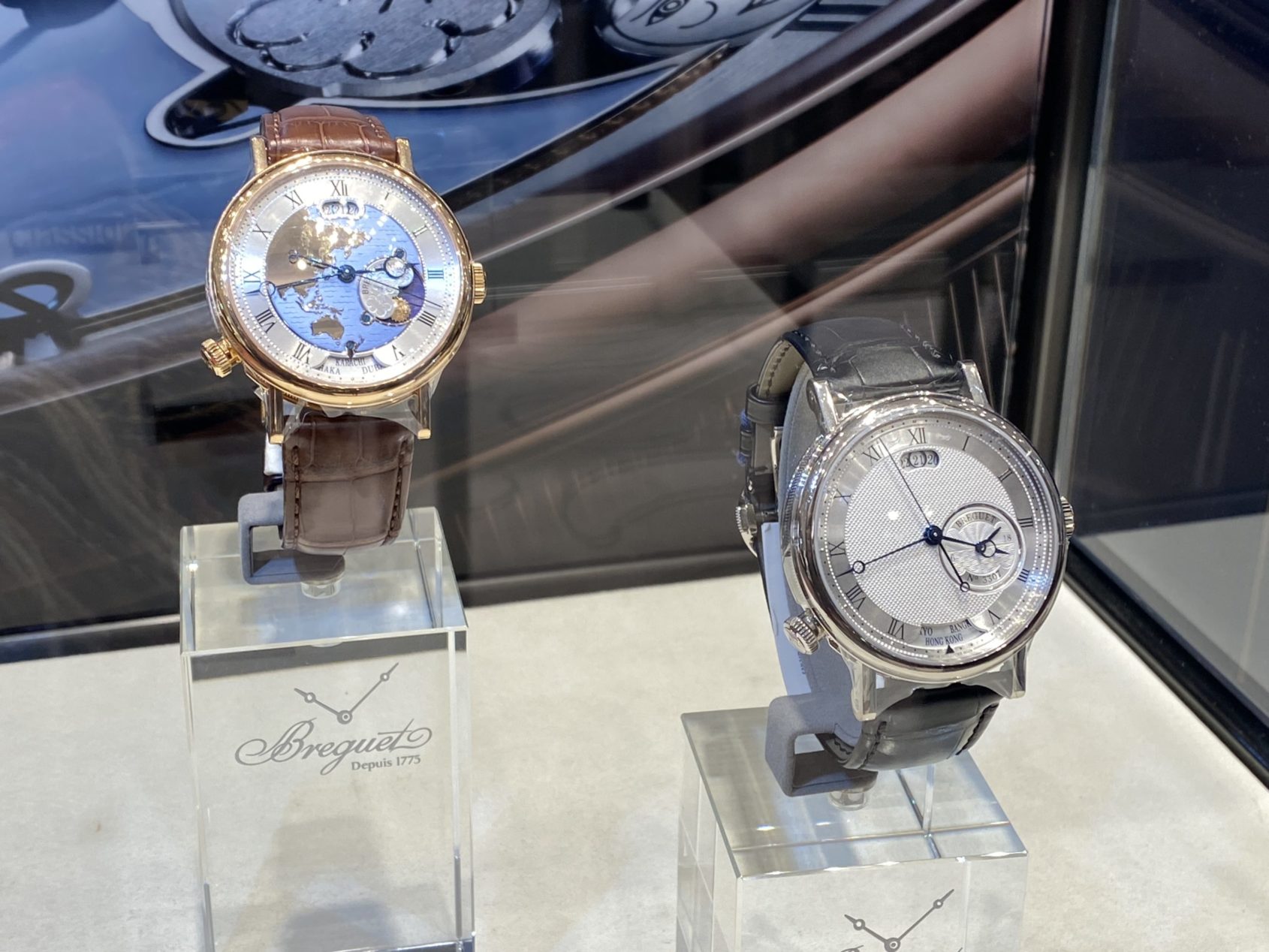 The exhibition encompassed every Breguet collection, including some pieces numbering only 10 examples worldwide.
While I couldn't capture all the amazing watches brought by all those in attendance, the trio of Reverso, Offshore and 3718 provide fantastic variety.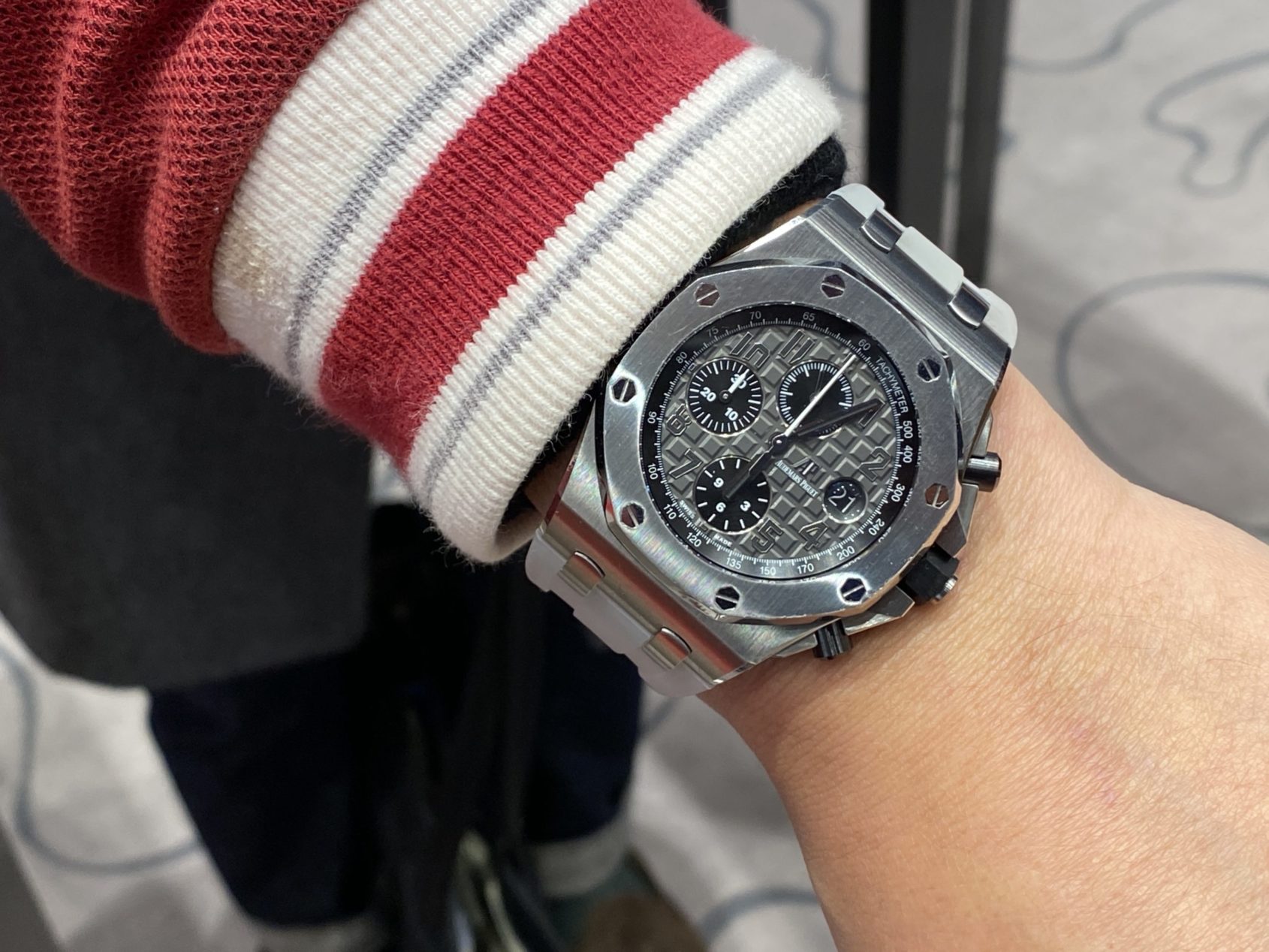 Should you find yourself in Melbourne before July 24, and with some spare time, you can drop by Monards to check out the entire Breguet collection for yourself.
That's all for me this week! Hope you all have a wonderful weekend,
Borna
Back over to you Zach!
Watch meme of the week: An instant watch-meme classic
View this post on Instagram
While some may take this meme as a dig at Jacob & Co. – and it very well may be – I actually interpret it to be a simultaneous jab and compliment all in one. Regardless of whether or not you like Jacob & Co. and their designs, you have to appreciate their imagination and willingness to create such novel and complicated designs. In an industry where dial colours, cases and bracelets follow trends, one thing you cannot say about Jacob & Co. is that they are trend-chasers. What they create is so distinct from the rest of the marketplace that if you were a watchmaker working tirelessly for the brand to realise these insane pieces you would likely need a smoke break as well.
Wrist shot of the week: #hotseikosummer
View this post on Instagram
A lot of praise came Seiko's way when the new Seiko 5 GMT watches were launched, and Derek's capture of the ref. SSK001 proves it was deservedly so. Like a GMT Master II on a Jubilee, it is clear the Seiko 5 GMTs have a similar level of versatility – functional yet formal when needed. The difference, of course, is that Seiko offers an entirely in-house watch for under $1,000 AUD. And next to that white cuff the SSK001 is a certified beaut.
Time+Tide Shop select of the week: Mido Ocean Star Tribute Gradient (Time+Tide Exclusive)
With subtle reference to the past, the Mido Ocean Star Tribute Swiss watch reinterprets the aesthetic codes of the diving models from the 1960s. It is fitted with the Caliber 80 automatic movement with up to 80 hours of power reserve, is water-resistant up to a pressure of 20 bar (200 m/656 ft) and features a unique strap offering maximum comfort. These new Mido Ocean Star Tribute Gradients are a Time+Tide exclusive. Read more about the watch here, or click to purchase below.
Price: $1,400 AUD (Time+Tide Shop Exclusive) Buy it now at the Time+Tide Shop.
Brand
Mido
Model
Ocean Star Tribute
Reference Number
M026.830.17.421.00 (red gradient)
M026.830.17.081.00 (grey gradient)
Case Dimensions
40.5mm x 46.8mm x 13.7mm, 21mm lug width
Case Material
Stainless steel
Water Resistance
200 metres
Dial
Red to black gradient
Grey to black gradient
Crystal
Box domed sapphire
Strap
Tropic-style rubber strap
Movement
Mido Caliber 80, ETAC07.621 with 80-hour power reserve
Price
AU$1,400
Our favourite Time+Tide coverage of the week:
OPINION: Violence at Bamford G-Shock launch in Carnaby Street boutique must be turning point for limited edition releases
When George Bamford launched his first G-Shock Limited Edition in September 2020, it was a "super, super nice" experience, according to the man himself. People queued in an orderly fashion. Collectors asked him for an autograph. The event at the Carnaby Street G-Shock boutique had a festive atmosphere. The watch sold out "in three minutes", and became something of a legend. What a difference two years makes. By contrast, this week's launch of the DW6900BWD 'Triple Blues' was nothing short of carnage on Carnaby Street. Read Andrew's full opinion piece here or watch our full hands-on review of the collaboration above.
Fantasy Watch Ambassador: Swedish activist Greta Thunberg with climate conscious Oris
When Nicolas Cage recently gushed over his Grand Seiko on the red carpet, many of you in the comments noted how Cage should become an ambassador for the brand – and we agreed it would definitely be a fun pairing. This then got us thinking what other ambassador matchups we would want to see. So, we decided to pick our fantasy watch ambassadors. The only rule: the nominee cannot already be an ambassador for a watch brand. First up is Zach's pick: Greta Thunberg x Oris. Click here to find out why.
What is the difference between a 'Caller' or 'Traveller' GMT? Which should you choose?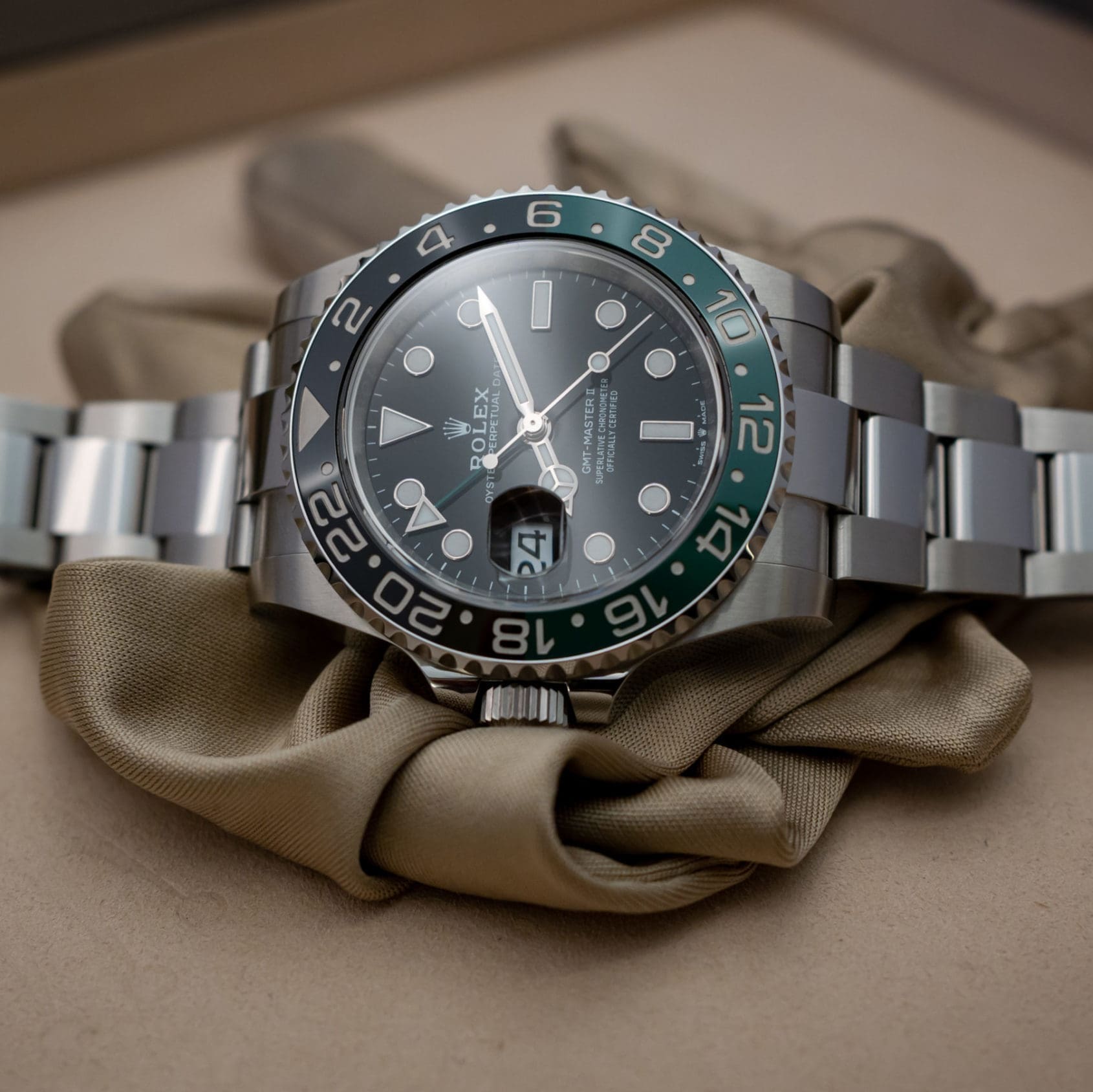 Caller or traveller GMT. "True" or "office". These terms have been used to describe the GMT function of a watch for a long time. But for those new to the hobby, these terms make no sense without some understanding of the mechanisms in play and the reasons why someone may pick one or the other. To help you in your GMT pursuits, Ricardo put together a quick guide for these terms and differences in function. We hope this helps you decide which is the right version for you.
Taika Waititi is a certified watch geek, which makes him even cooler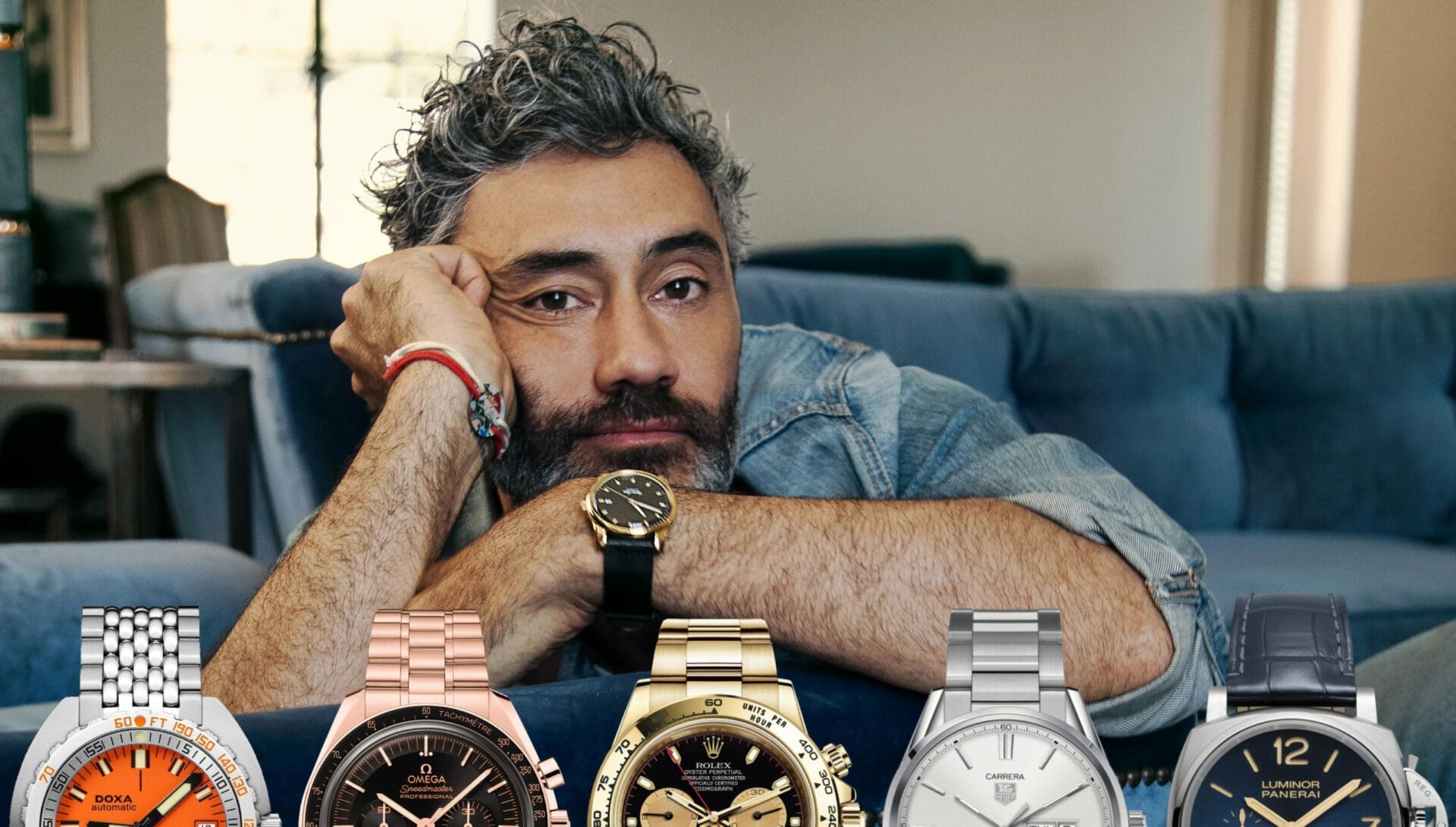 Most would agree that Taika Waititi is just a cool dude. Effortlessly delivering deadpan one-liners, he's probably best know for his contribution to the latest Thor films, directing them and starring as Korg. But, as Borna dug deeper, he realised that he's not only amassed an enviable collection, but that some of the pieces are hallmarks of a true enthusiast – possibly even a WIS. You be the judge, as we explore the watch collection of Taika Waititi. Read the full story here.