FRIDAY WIND DOWN: 5th February, 2016
Felix Scholz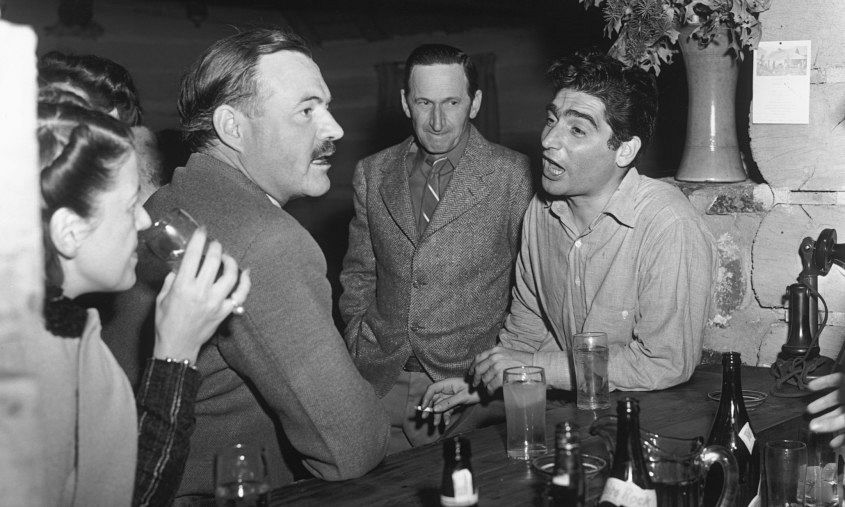 This week we're tackling the serious issues of politics and watch industry financial results, with a side of superstar, in the form of Thor, Chris Hemsworth. Or, as the auctioneer at the event last night preferred to call him, Chris 'Hemingway', hence the tribute picture above. The first time was forgivable, but by the fourth time you really had the feeling he thought the Aussie Hollywood heavyweight was a distant writerly relative. So, from elections to Avengers wielding unliftable hammers, it's heavy going for a Friday arvo. May we be so bold as to suggest pairing this edition of the Wind Down with a full-bodied beverage, preferably alcoholic in nature? Our companion this afternoon is Birra Moretti.
What happened
We were momentarily excited when we spotted Republican presidential hopeful Ted Cruz wearing two watches. Was Cruz a member of the watch-illuminati? Was he taking ill advised double-wristing tips from Maradonna?
Our excitement waned when it turned out his second watch was a fitbit. But his main choice appears to be a '90s TAG Heuer, which is a solid, safe choice for a would-be president playing the 'man of the people' card.
Speaking of which, Bill and his daughter Chelsea were spotted wearing matching Shinola watches on Hillary Clinton's campaign trail the other day, creating even more positive PR for the Detroit-based brand. Bill often wears a 47mm Shinola Runwell, below. When he visited the Shinola factory in early 2014 he did the opposite of Russian President Vladimir Putin. Instead of giving watches away, he bought 14 (at $550USD each) to give to his friends. Earning the attention of Esquire, among others.
What actually mattered
Results. Results matter. And they impact on the year still to come. So let's look at the report cards. The quiet, reserved collections at SIHH delivered one of the key messages for 2016: that Richemont is buckling down for a fiscally challenging year.  No surprise given the group posted a four per cent loss in the last three months of 2015, particularly depressing given that the holiday season is such a key retail period.
Things aren't looking up over at Swatch either. Their 2015 results were down three per cent from the previous year, performing even worse than expected. In response to this, Swatch has announced a share buyback, indicating that they're prepared to buy up to a billion CHF worth of shares over the next three years.
The outlook at LVMH is more positive. The group in general had a solid year, with their Jewellery and Watch divisions surprising market analysts by recording a 19 per cent growth in revenue. Key performers were the TAG Heuer Connected, which according to CEO Jean-Claude Biver has sold a staggering 80,000 units, and Bulgari's new women's collections as well as increased production capacity at Hublot. Biver has projected an ambitious growth pattern for the Connected that will see its yearly target in 2017 scale up to 200,000, which would make it 30% of TAG Heuer's total sales.
The week in numbers
1: Superheroes in this (superbly photobombed) picture
3: The actual time, in minutes, that the non-superhero left his hand to rest on the muscled back of the superhero. #sigh #awkward #whenyoufindsomethinggooddontletitgo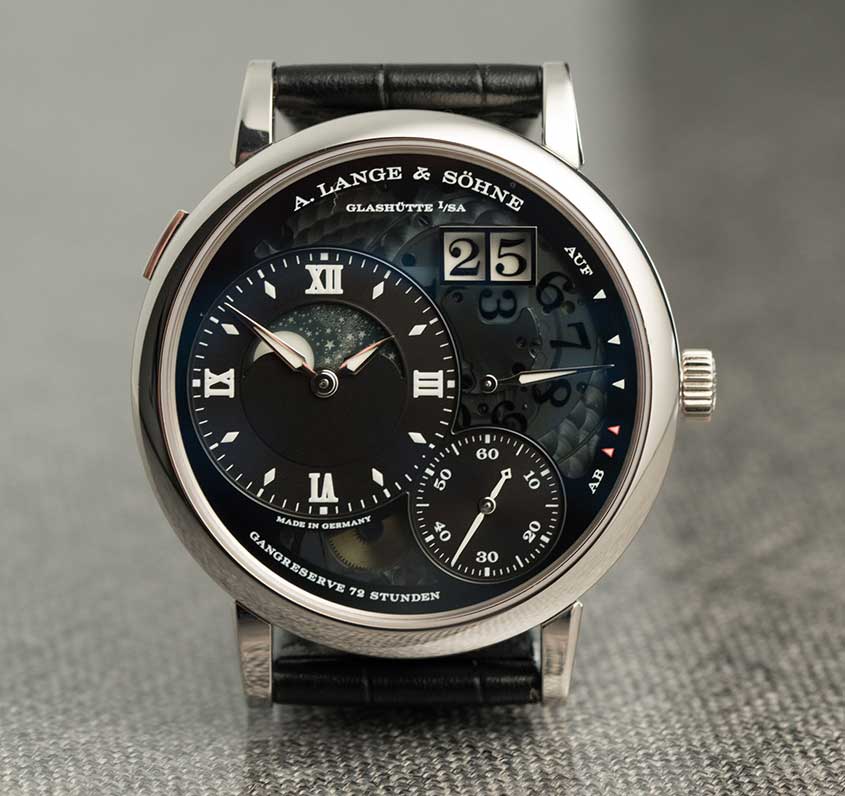 1164: Stars on the moonphase disc on the new A. Lange & Söhne Grand Lange 1 Moonphase Lumen. (Not the catchiest of product names, it must be said.)
20,000: The shockingly low expected price in AUD for the new tourbillon-toting TAG Heuer Carrera Heuer-02T
20,000: The price in Australian dollars a signed by Chris Hemsworth, custom designed surfboard sold for lastnight at the event.
7000: People who eat at Chin Chin each week. Luckily we were able to arrange a private cooking lesson with Head Chef Ben Cooper. Private, except for the camera crew…
30,000: The price a punter at last night's TAG Heuer event paid for Chris Hemsworth's personal Heuer 01 watch, engraved with 'Welcome to the TAG Heuer Family Chris' on the caseback. All proceeds from the auction to be donated to Hemsworth's chosen charity,  childhood.org.au
5,000: The amount Chris himself tipped in for the watch to get the price up. What a guy.
5,000: The amount Jean-Claude Biver added to the total price from his own pocket. This was a real family affair. Great moment, too. The room went up another notch.
48: The estimated weight in kilograms of the wheel of cheese Jean-Claude Biver brought from his own farm to the event, causing all kinds of fairly intense headaches for the Australian TAG Heuer team.