FRIDAY WIND DOWN: The return of the event and the revenge of the nerds
Andrew McUtchen
This week involved not one, but two Time+Tide events and, of course, a very significant one for the industry, which was Geneva Watch Days. We were there, with Marcus, our Creative Director, and a good friend, Mike Christensen, running the show — there are some delicious, funny and quirky videos in production from the event that we'll be sharing very soon! Here is one shot to whet your appetite for a brand the boys checked in on on their travels: Hublot and the Big Bang Unico Sky Blue.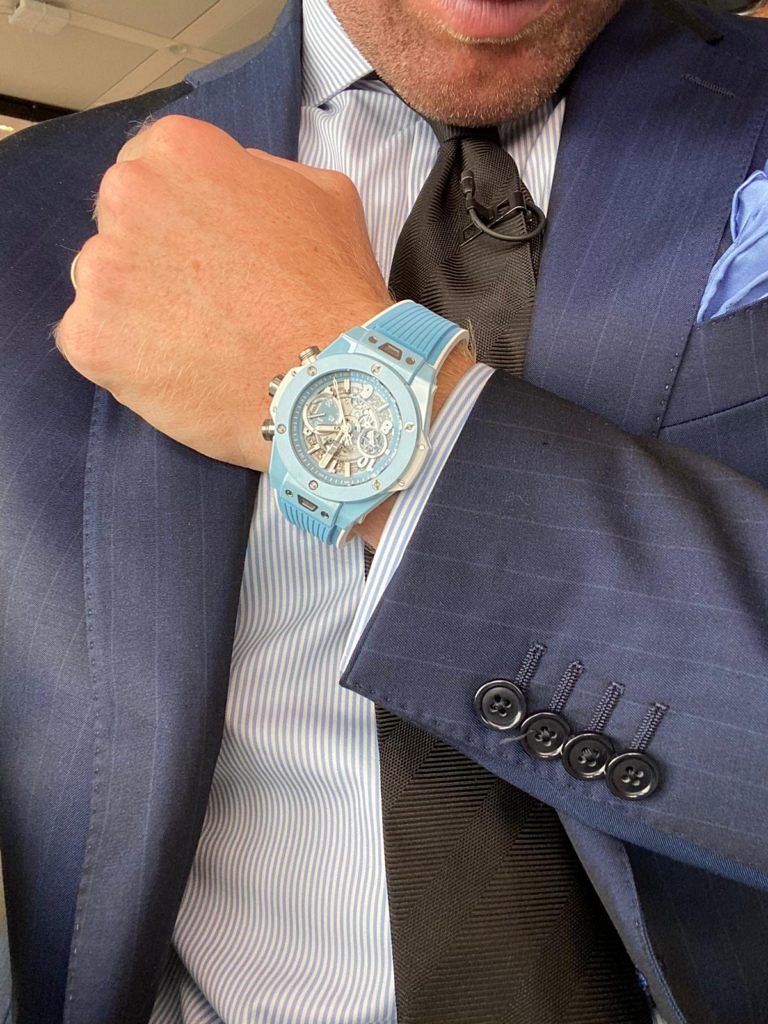 This effect was in full force on Monday night, when 25 guests convened in a typically lavish Louis Vuitton apartment-style space to experience them on the wrist. I was meant to be MC-ing, but given that we're still barely permitted to leave our houses, let alone our state, hosting duties were handled superbly by Paxton Wong … thank you, Paxton! I wasn't left entirely out of the action, though, as my phone buzzed regularly with "I didn't think LV did watches like this!" messages.
The second event was last night, and it was for Victorians — a virtual TAG Heuer event to reveal the 2020 collection, including both 160th Anniversary models, and the very new Chrono Sport range, as well as the sleeper hit of the year so far for the brand, the seriously left-field
Fragment Design Chronograph
.
The night was catered, too, with a delivery of a bottle of Glenmorangie to all guests. The night involved glasses filled and refilled, many stories and many watches, care of Boutique Manager, Jacoby in Sydney, who co-hosted and took us on a tour through many glittering new watches. It also involved my mum calling in, mid-event, which was promptly broadcast, via screen share, to the world and captured in an Instagram story by one of our guests. Ah, the joys of live conferencing!
So, we've had the return of the event … where does the revenge of the nerds come in? That would be a quote — said several times — by the Head of Complications at Audemars Piguet, Michael Friedman, about the fact that geeks generally win in the end — in watches (especially in watches), in popular culture, in life in general. The context will remain as vague as that for now, because we will soon drop something super hot starring Michael, and a collector extraordinaire, in the coming weeks.
Stay ready, stay hungry, and take care of yourselves out there,
Andrew
Since the days of the '90s Chicago Bulls, led by the great Michael Jordan, basketball has become more and more of an international sport around the globe. Players from all over the world are recruited to play with the best of the best in the National Basketball Association (NBA). Australia is no exception; in fact some of the best players in the league today are Aussie born and bred. Not only have these athletes proven they have game on the court, but on their wrists as well. Hit this link to read about the Aussie b-ballers and their watch collections.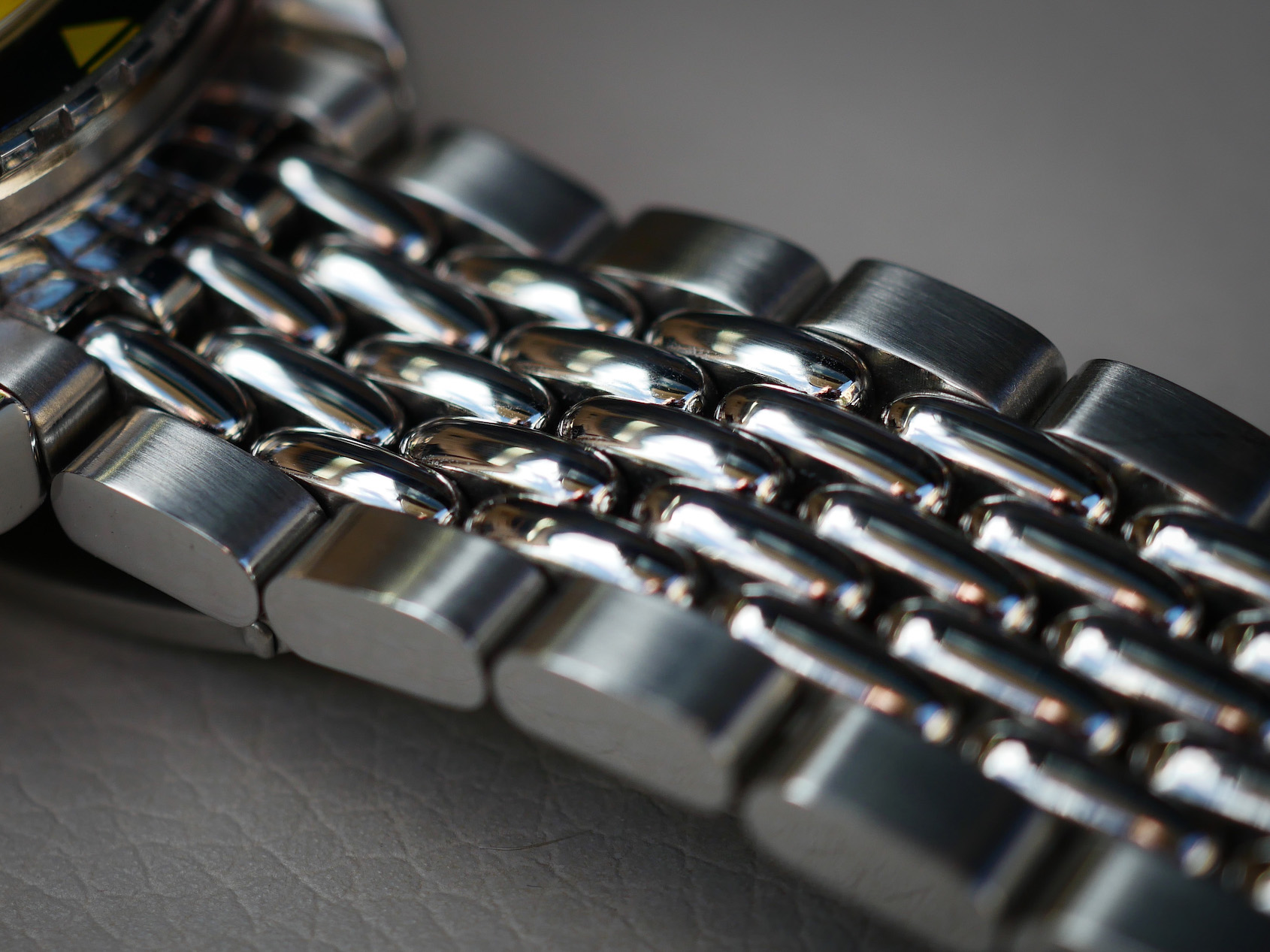 What are the best beads-of-rice bracelets? We rate three of the best, from popular to quirky, with the most hi-tech version not on the watch you'd expect, proving that there are beads-of-rice for every taste.
Click right here for the full story
.
There's a fair argument to be made that a watch's most important asset is its dial. We are, after all, visually stimulated creatures. Good thing then that 2020 has given birth to many timepieces with gorgeous dials.
Hit this link for five of the best
.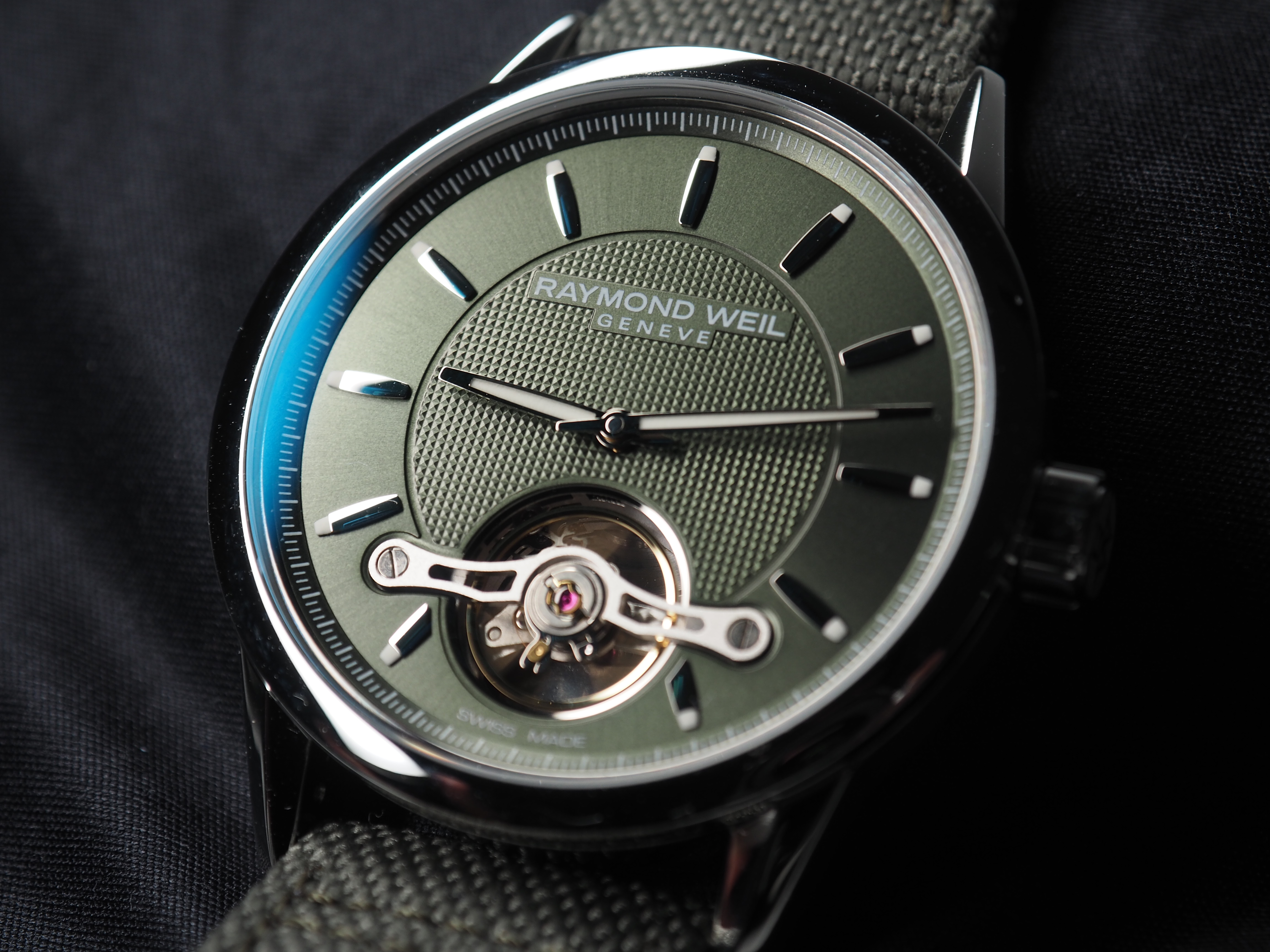 Time+Tide is proud to say that we're now stocking Raymond Weil's hot new Freelancer Calibre RW1212 in a striking shade of green. Check out the full listing at the T+T shop.