The Time+Tide office relies on a few things to function. A very cheap pretend Nespresso coffee machine. Extremely poor internet connection, due to the thick brick walls of the heritage building we're in – it must have been some kind of a factory once. A tiny bar fridge which only fits six beers for the Friday Wind Down, which gets us out of here not long after five pm.
But more than nearly anything else it relies on music. Music plays in the office all day, and a couple of the perennial favourites are, you guessed it, Prince and Bowie. The up stuff (I wanna be your Lover, Let's Dance, any Ziggy etc) when we're all writing and need energy and more mellow stuff (Purple Rain, Diamonds and Pearls, Bowie's whole freaky Blackstar album) when we're jetlagged, which is pretty much all the time.
Losing him today has made this Friday a lot less funky.
As a tribute to a man that the raindrops just did not seem to touch, we're dedicating the whole Wind Down to him. Here is a list of our favourite ever purple watches, with the right amount of cheerful colour to distract us all from the fact that with Bowie and Prince both gone we're heading into a much duller musical future. What else happened in the week of watches? Sorry, but we're struggling to focus on that right now. We'll do a bumper double issue next week, when we're more emotionally stable. :'(
The Maurice Lacroix Masterpiece Gravity
While there might not be a lot of purple on this watch, that silicium escape wheel is really the star of the show.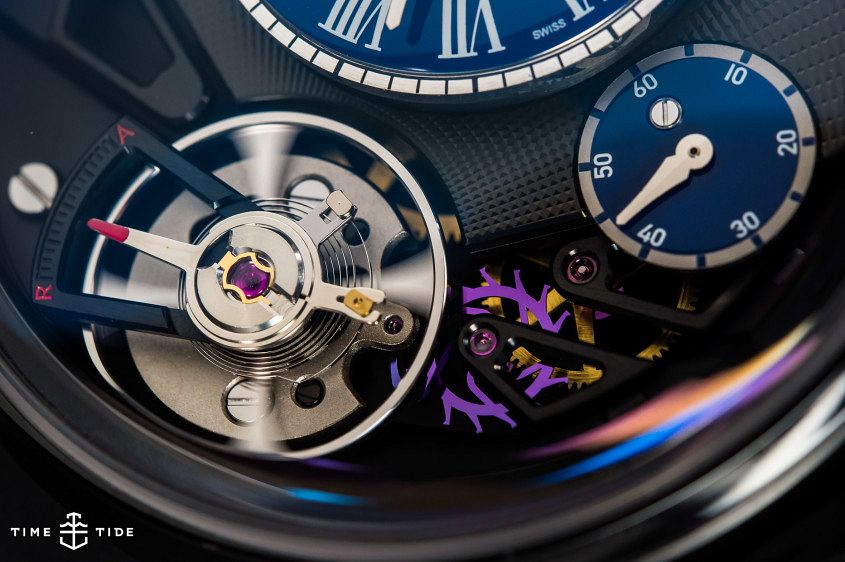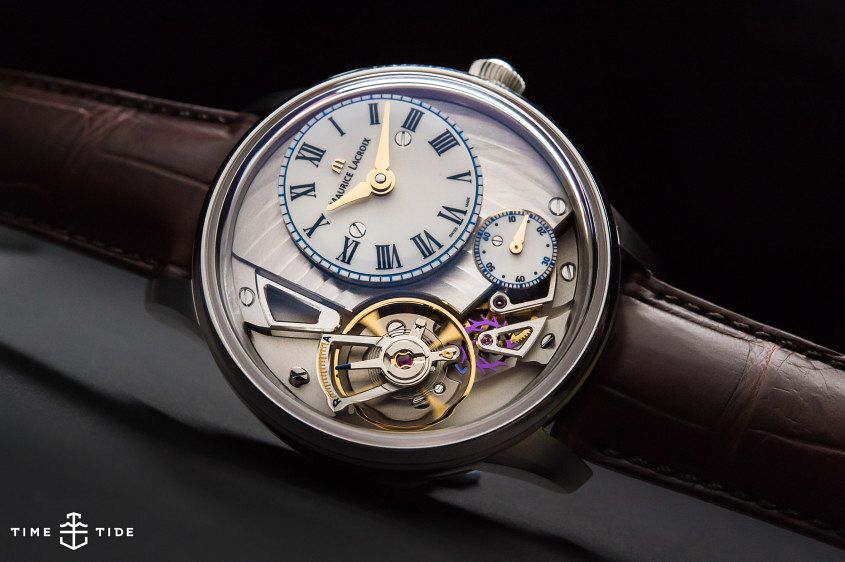 The Horophile X Dietrich OT-H
If you follow the The Horophile on Instagram you'll quickly work out that the man loves purple. So it makes perfect sense that his first collaborative watch, with boutique brand Dietrich, has loads of purple highlights.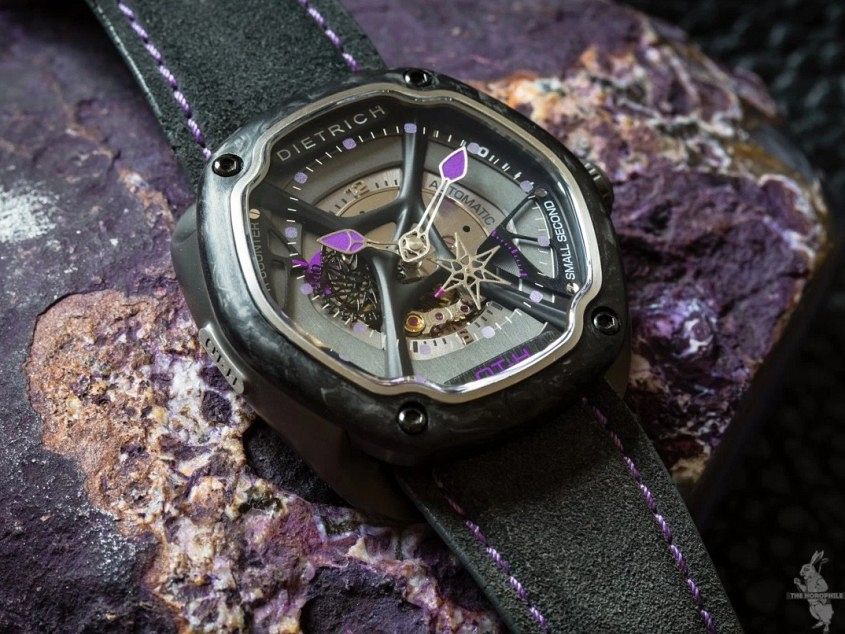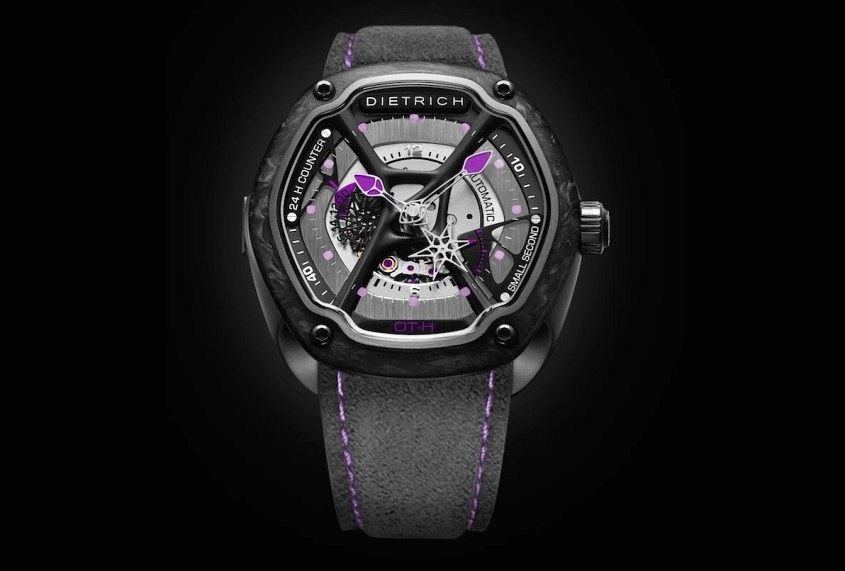 The Hublot Big Bang Tutti Frutti
With a dial and case that echoes the facets of the gems in the bezel, this Hublot is the perfect purple power watch.
The Rolex Oyster Perpetual 39 in 'red grape'
Rolex released their time only, 39mm Oyster Perpetual in three colours last years, with the boldest being this purple starburst option. Looks good with the pink shirt don't you think?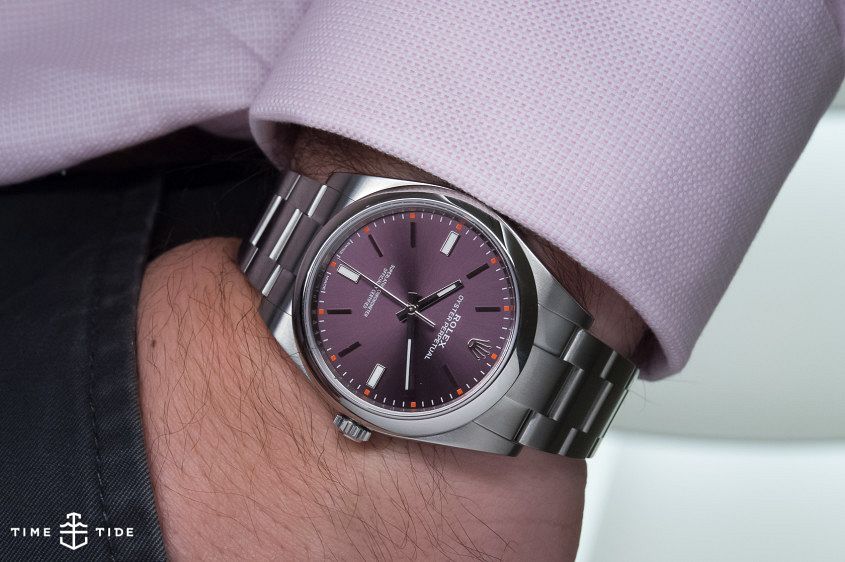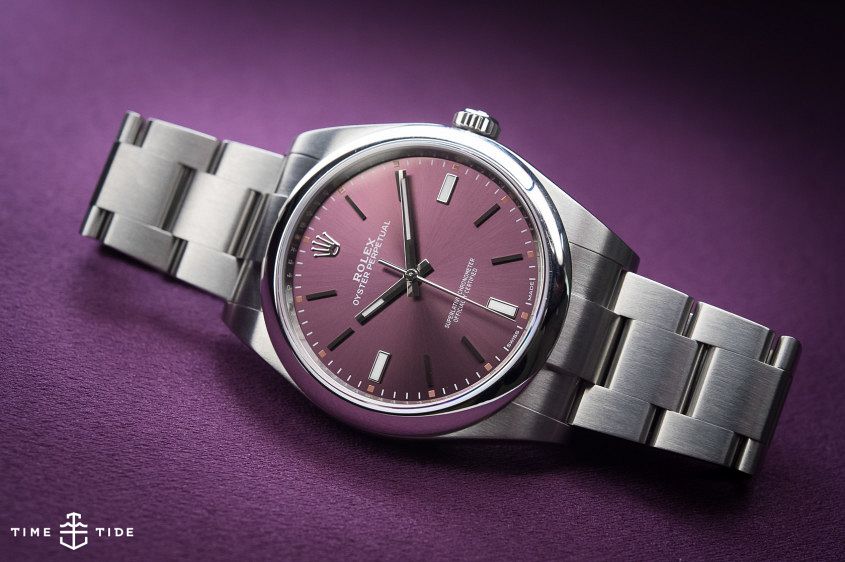 The MB&F HMX Black Badger
When MB&F paired up with James Thompson, AKA Black Badger, AKA the Lord of Lume (ok we made that last one up) we knew he was going to put on a show, and the radioactive glow of this special edition HMX does not disappoint.