For those of our readers who don't live in Australia, have a quick look at the below heat map. Bet you didn't know heat maps went up to purple did you? Well, they do, and what that means is that we're currently sheltering in the cooling AC of the office, and dreading the blisteringly hot commute home. So, those are our problems. You know what makes things better? Money. Well, not really. Happiness, friends and family are probably a safer long-term but, then again, you can buy watches with money. On that note, Happy Wind Down!
What happened?
So, it's a little embarrassing, but I feel it definitely needs to be reported that #FelixFanClub happened. Thanks to an entirely off-the-cuff summary of IWC's 2017 collection (see highlight gif above, but head here for the full magic), the fan club, which previously comprised of immediate members of the Scholz family, has exploded in popularity. Currently the hashtag is dominated by a (very handsome) dog that looks to be a schnauzer/terrier cross, but we expect that to change soon.
What really mattered
A story about the richest indiviauls in the watch industry did the rounds this week, originally published in Swiss biz mag Bilanz, but posted online by SJX. It makes for informative reading. No surpises that Johann Rubert of Richemont and the Hayek family top the list with a combined net worth of 9 billion CHF. Also no surprise that the custodians of the Patek Philippe legacy – the Sterns – clocked in at number three. What was a little more interesting, to us at least, was that the Borer family, who used to supply movements to Rolex made number six, while Jean-pierre Slavic, who used to own a business making waterproof crowns for Rolex, sits at nine. Let's just say that we're working on new retirement plans here at Time+Tide, and they involve developing and commericalising some sort of watch component that's critical to the production of Rolex watches.
The week in numbers:
4: tips from Ceri on how to net yourself a Valentines Day gift that isn't quartz.
4: Predictions from the team at Monochrome on the Rolex 2017 collection. They've got a good track record, but how many do you think they'll get correct this year?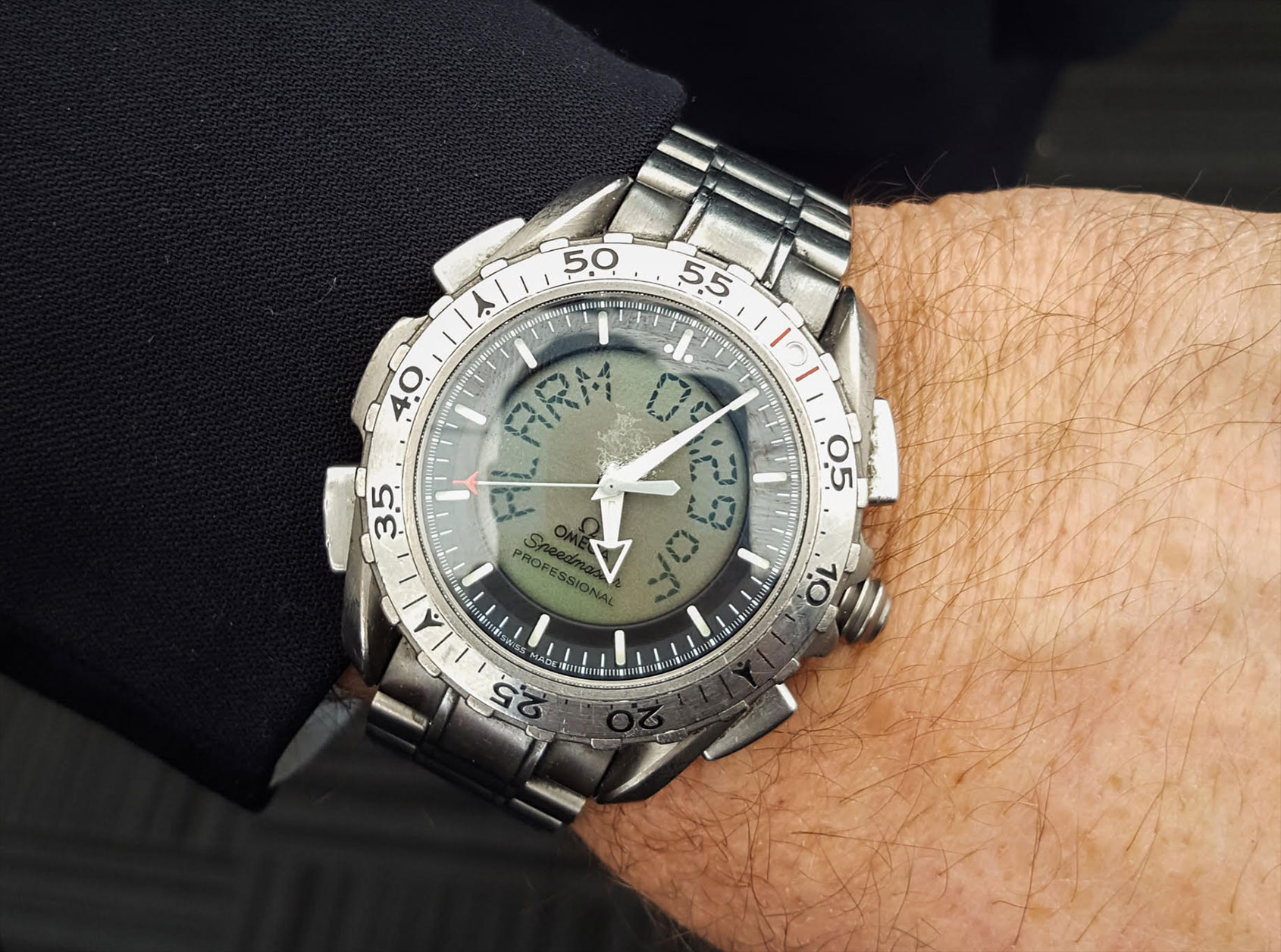 1: Out of this world Omega spotted by Andy Green.
1: Excellent watch owned by David (Apple Watch doesn't count soz-not-soz).