Editor's note: Everything at Time+Tide is filtered through the primary red and blue of the UK flag this week, as we properly break a bottle on the ship's bow to herald our new London-based European Editor, Mr Mike Christensen. So it seems only fair that we shift the Friday Wind Down to Mike's time zone for once. You will have noticed the '11 Days of Londoners' series that aims to introduce Mike, and some prominent Londoners, to you via their wristwear. We've also timed the most epic week of 2020 with the London Evening Wind Down – with Issue #3 of NOW Magazine just dropped (eeeee!), the 2021 Club Strap now available, AND a big old English clue about what is to come next week. I'll hand the reins back to Nick now, to talk about everything else that's been going on. Have great weekends, all. Go make some memories – Andrew
One of the most, if not the most, enjoyable things about working at Time+Tide is meeting the passionate watch enthusiasts who read our site every day. And there are lots of them. I might be speaking to the friends of some friends at a bar and the topic of work comes up, at which point they explain that they've been reading Time+Tide for years and then they ask me what I think about the watch on their wrist. It might be someone who walks through the door of Time+Tide HQ looking to buy a strap, which leads to an hour of geeking out about a certain area of horological interest. There is an undeniable connection that isn't easy to find elsewhere.
It was this connection that led us to create the Time+Tide Club. We wanted a place where those hours of geeking out could happen between like-minded collectors, in a space that was already entirely dedicated to watches – Time+Tide. The first year of the Time+Tide Club was 2020, and while we weren't able to hold as many events as we wanted to, we worked hard to connect our readers with one another to create a stronger watch community.
Next year, in 2021, we've got some big plans, including one that we are looking forward to launching next week, so if you enjoyed your first year of membership, or want to find out what it's all about, then make sure you join the Time+Tide Club for 2021. It is only going to be bigger and better.
Have a great weekend,
Nick – Time+Tide Club Member #003
In 2021, the Time+Tide Club is back, bigger than ever. We've been working hard with Erika's Originals on a new custom strap for members, and the 2020 edition of NOW Magazine will be included in membership. We've also got another very exciting project that will only be available to club members launching next week. Stay tuned for that one.
So, if you were a part of the Time+Tide Club in 2020, or if you weren't but are keen to find out what it's all about, make sure you sign up for 2021 and enjoy all of the extra access that you get as a Time+Tide Club member.
To buy NOW Magazine for $30 AUD including shipping, or $30 USD including international shipping, hit here now.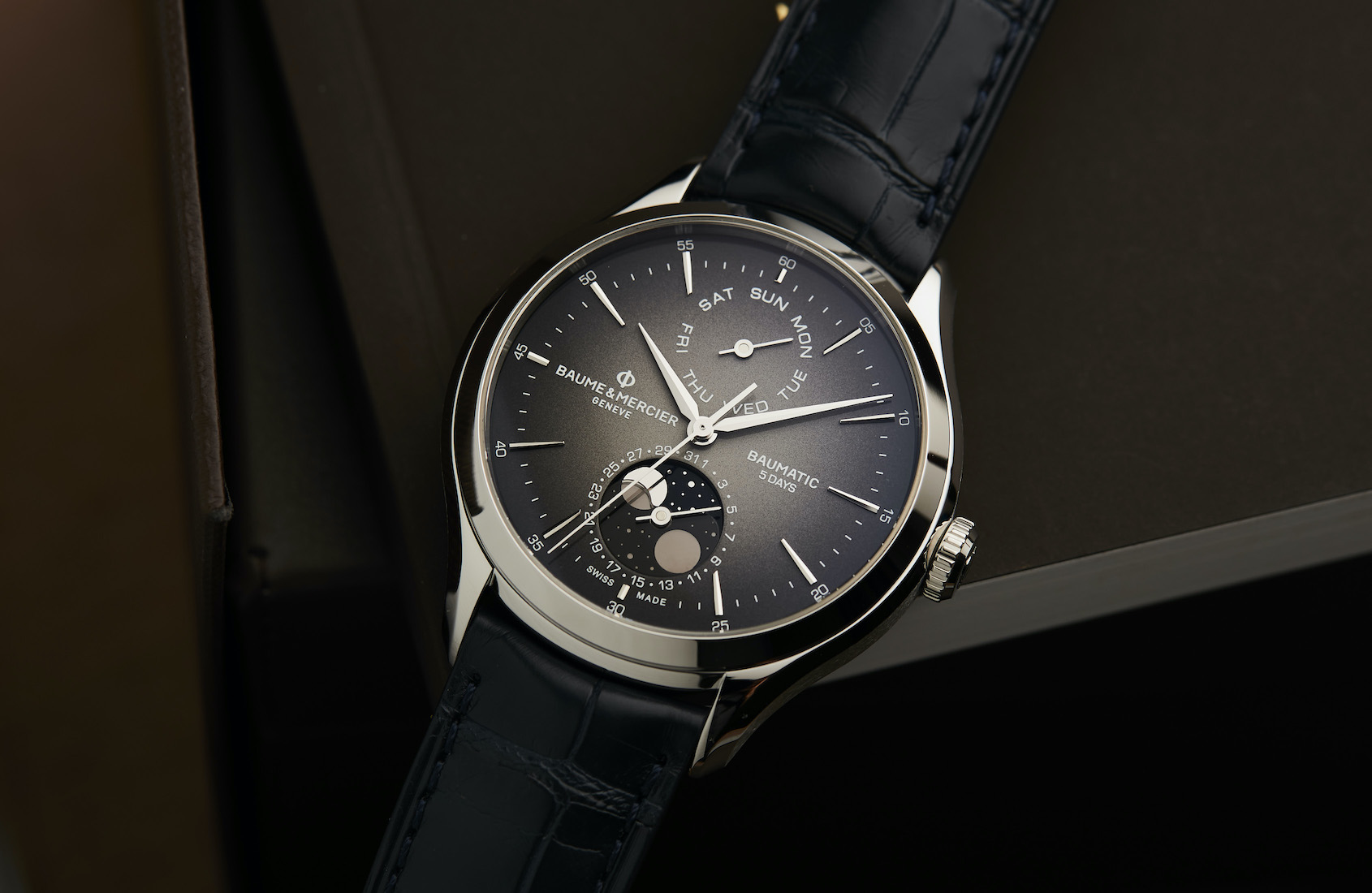 There's no doubt about it, Baume & Mercier have had a great year of releases in 2020. From the new references in the Hampton collection to the complicated options within the Clifton Baumatic collection, there's a lot to like.
One of our favourites this year was the Baume & Mercier Clifton Baumatic Automatic Day Date Moon Phase 10548, which offers some seriously impressive watchmaking at a very competitive price. The dial is gorgeous, and you can't help but stare at that moonphase. Well done to B&M!
Lastly, for a spot of fun, we've just published a video that shows a different side to Jean-Claude Biver. We asked him to fact-check the 10 biggest myths that circulate about him. It will get your Friday night off to a roaring start, we promise. Bravo Mike! And thank you Mr Biver, just for being you.