FRIDAY WIND DOWN: How to steal a watch, and how Rolex stole the show (with 1mm)
Time+Tide
I swear we didn't collaborate on it. It was pure and unintended serendipity. The two most popular stories this week on Watchville (an app
you should download here
if you don't already have it, if only for the clock to set your watches to!) were titled: 'How to steal a watch clean off someone's wrist…' and 'How dangerous is it to wear your watches in public?'
The first story was written by our man, Mr Luke Benedictus, who has an incredible knack for getting people to read his stories in their entirety. The second, much more responsible story, was by Quill & Pad. Oh man, did we have a laugh when this dawned on us this afternoon! From there, of course, it's an endless scroll of new Rolex releases, on account of the fact that the Big Crown went large with an unusually prolific number of releases this week, finally putting to rest the rumour that they were sitting 2020 out.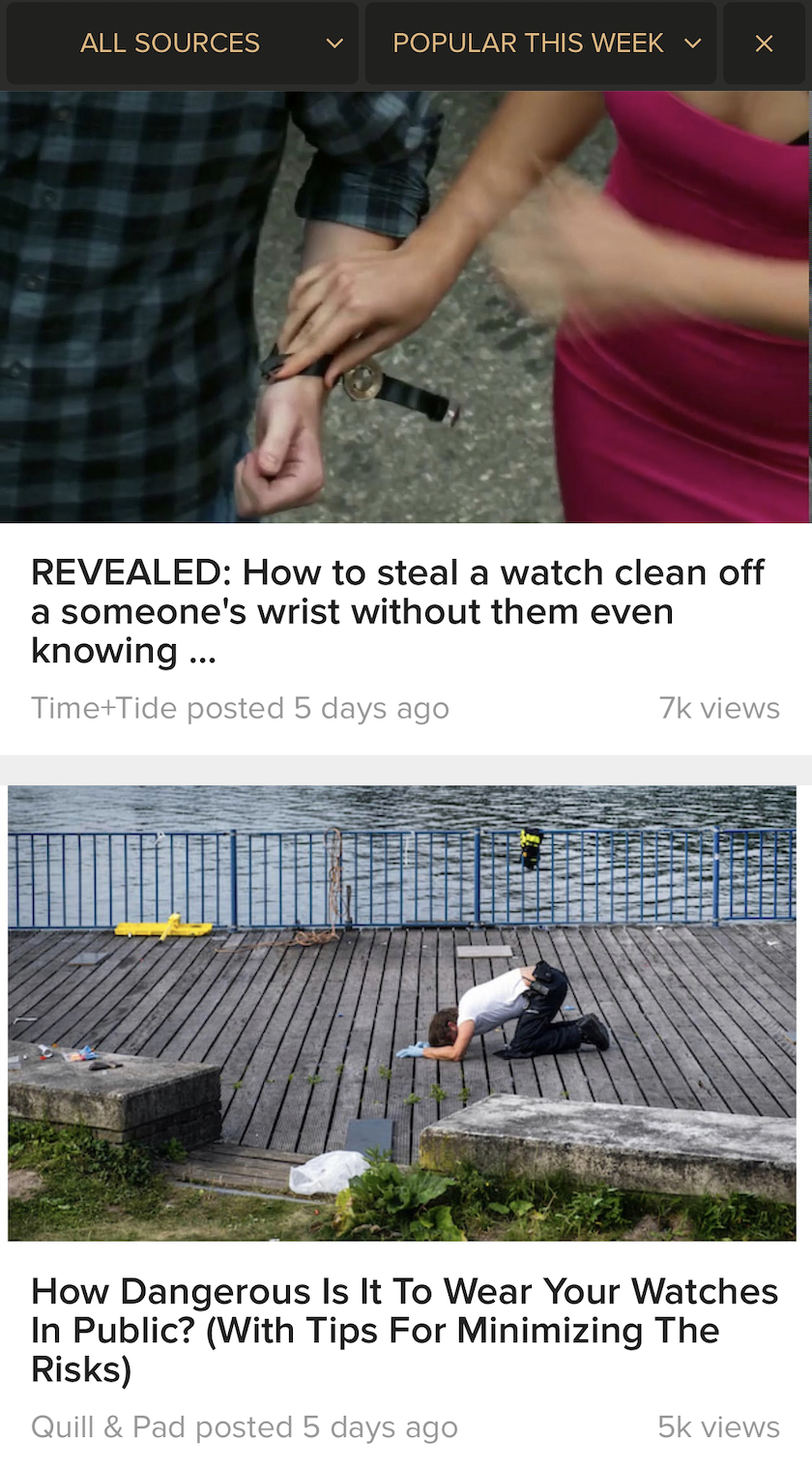 So, to recap, the world this week was interested in theft, staying safe and Submariners. It's a telling mix. Regarding stories one and two, there is no doubt that the long-term effects of the pandemic are affecting our sense of security in the world in general. And it is no long bow to draw this psychological dis-ease together with a heightened interest in Rolex. Because, with such strong prices on the secondary market, the 'flight to liquidity' — where we seek the most secure assets to put our money into, especially when money itself is unstable — is happening. And the flight to Rolex and Patek Philippe is on, without question. We've spoken to several retailers who have said that, even after summiting in the last couple of years, the desire for both brands has never been stronger.
It's another strange week (the first time in nine years I haven't been at a live unveiling of Rolex novelties), in a very strange year.
I hope you're all riding it out, at this time of the week, with a drink in hand and a card to your dad ready to rock for Father's Day (in Aus) this Sunday.
Have a great one and a great weekend,
Andrew
Girard-Perregaux has always made great watches, both aesthetically and horologically — and the new Laureato Infinity Editions are a powerful case that the brand deserves a seat at the top table. Hit this link to read about both of these ace new watches.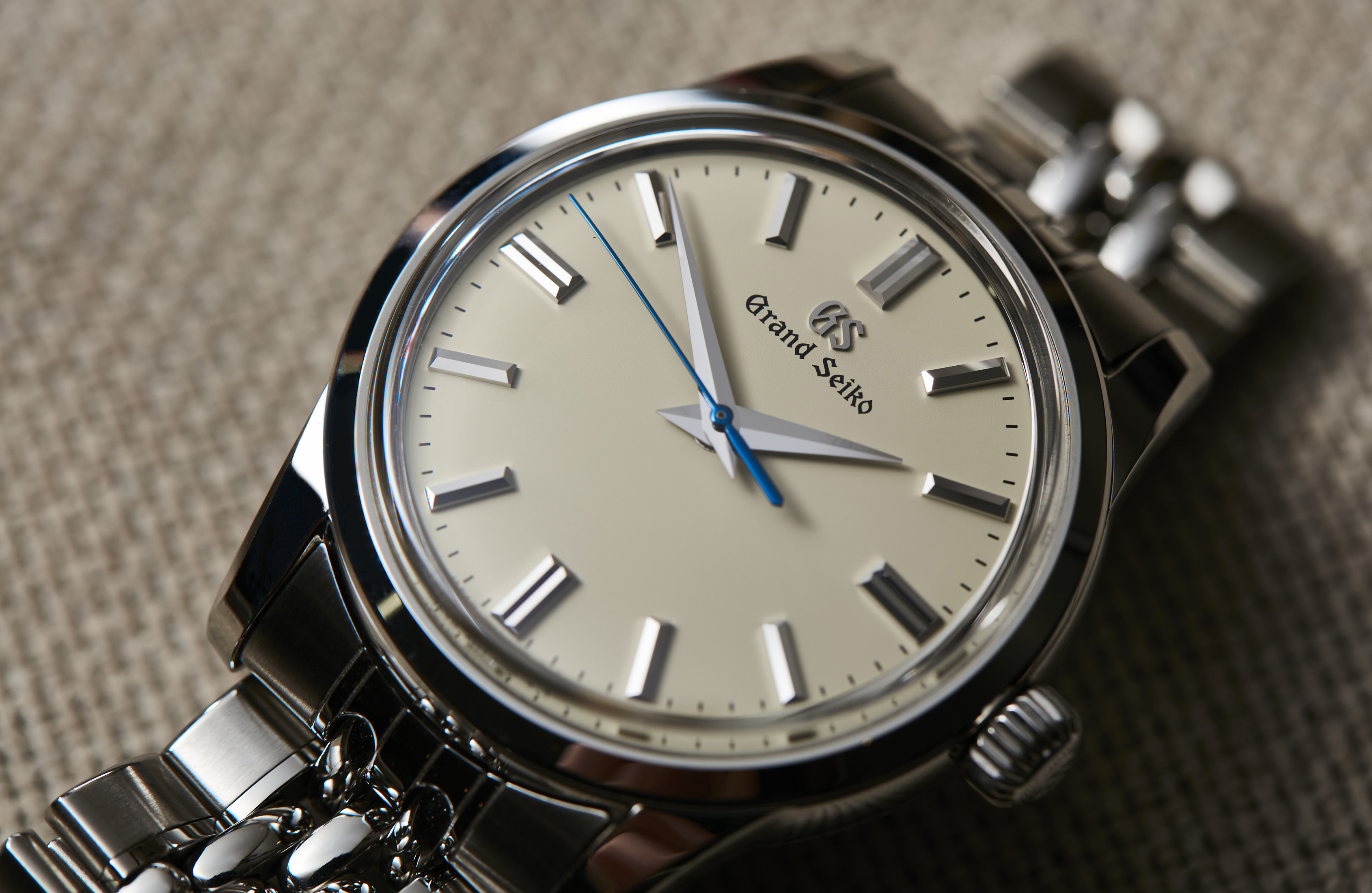 During Zach's visit to the Grand Seiko "Nature of Time" exhibition, in his home town of New York City, he was fortunate to learn some lesser-known facts that have whet his appetite for the brand even more. Hit this link for part 1 and part 2.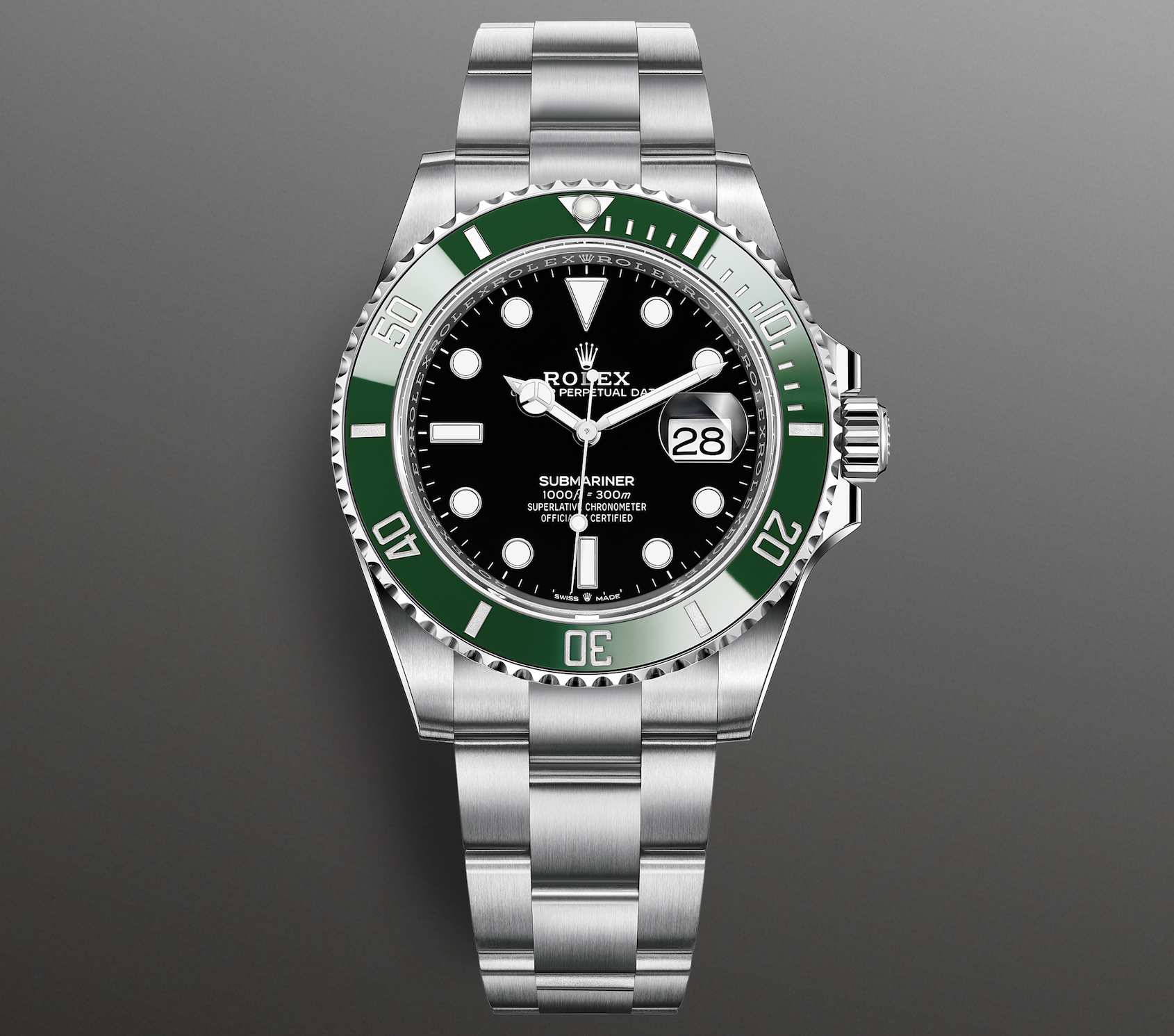 It's been a big week for the Big Crown – they've only gone and released an entirely new Submariner … in seven different variations. Most surprising is the return of the fabled "Kermit" Subby. Click right here to read all about it.