FRIDAY WIND DOWN: 5 varied reactions to the Tudor Black Bay Fifty-Eight Navy Blue and one ecstatic review of the TAG Heuer Connected Golf Edition
Andrew McUtchen
The world has kept spinning through the ongoing horrors of COVID-19 that continue to unfold day to day. And, excluding a brief golfing ban in Australia — that also stretched, quite bizarrely, to kayaking and stand up paddle boarding — plenty of people have sought respite from cabin fever on the course. Me, on the other hand, I'm not a golfer. I'm a perfect mix of low skills and high standards, with a peppering of competitiveness. It makes me a nightmare to tee off against.
So, when the new TAG Heuer Connected Golf Edition landed in our mail room, neither I nor anyone else in the team was going to fit the bill to give it a proper road-test on the course. So we called in a friend, Jamie Glazier, who not only owns an enviable URL — dare2dream.com.au, but a business as a golf performance coach. If anyone could tell us if this watch was actually going to add value on the green, it's this guy. We followed up this extensive video review with a Q&A with Jamie below. 
In other news, the year's least surprising and best telegraphed watch release happened right on the date it was rumoured to be — June 30. Yes, the Black Bay Fifty-Eight Navy Blue dropped, and it was a day early, on a few random Instagram accounts and YouTube channels. And then had its official release as scheduled. 
We asked Instagram if they were excited and it's fair to say the response was divided, with the camps as follows: those who felt the leak ruined the whole exercise. "Terrible leaked images kill the excitement for this watch," wrote @which_watch_next. Those who were super keen regardless. "I am very excited," wrote @yahya_el_sheri. Those who bemoaned the predictable line extension nature of the release in general. "Innovation?" asked @g_dubbzz. And those who were already put off because of a lack of supply. "Why get excited if they can't ship anything?" It's great to see some local legends, like Lucky Tom Le, being among the first to pick one up on Australian soil. Congratulations, Tom.
In other news, Hublot released a breath of fresh Classic Fusion for their Monaco Boutique, and loyal reader John Jiang told us the story of his fetching Ming Copper 17.06 model in Every Watch Tells A Story.  
Have great weekends all, whether you're on the course, or on the couch.
Stay safe out there,
Andrew
Q&A with Jamie Glazier, Golf Performance Coach and TAG Heuer Connected Golf Edition Reviewer
Why should a golfer consider this watch? What's it going to do for them?
What's it not going to do? That's more the question! It really has everything a golfer needs. Club selection, aerial views of the hole you're on, statistical data and analysis on your performance. There are breathing apps to help calm nerves in or before a tournament. Pretty much everything but the ability to hit the golf ball for you. I couldn't find anything else I needed in my round. Put simply, it gave me the correct info for the shot I'm about to play. It's a super watch. Then add on the lightness, you really don't feel it on the wrist — watches can get in the way, you definitely feel them. 
How does it compare to a mechanical watch when you're actually playing with it on?
When you wear a mechanical watch on the course, you've got to tiptoe around to an extent — it's just so easy to knock it in a game. As a performance coach, I also go to the gym six days a week, and I'm having to take them off and change to something more rugged, which is a bit annoying. It's something I've learned to do because I value how nice mechanical watches are to wear. But you can wear this one around the clock. It's rugged, effective for everything you're doing. The ruggedness is a big plus point on this piece. 
Does it feel on the wrist like a 'real' mechanical or luxury watch?
Did I look at it in the same way as a mechanical piece? No, not really. It's not the same. You have a different relationship with it as a smart watch, but it's still a gorgeous piece. Weirdly, I found I was connected with it through the heart in the same way. A mechanical piece is like a love affair. I started to feel the same way. Mentally, you're putting a smart watch in a different folder, but it's definitely more the mechanical watch, than 'digital watch' or smartwatch folder.  
Can we confirm you are not a paid ambassador for TAG Heuer? You are so into it! 
I was not paid a cent to do the review. Being a watch geek and a golf pro, this was right up my alley. I had a couple of sessions with clients that I actually rescheduled to spend more time with it. Ridiculously genuine golf functionality — I can't even think of what you'd add.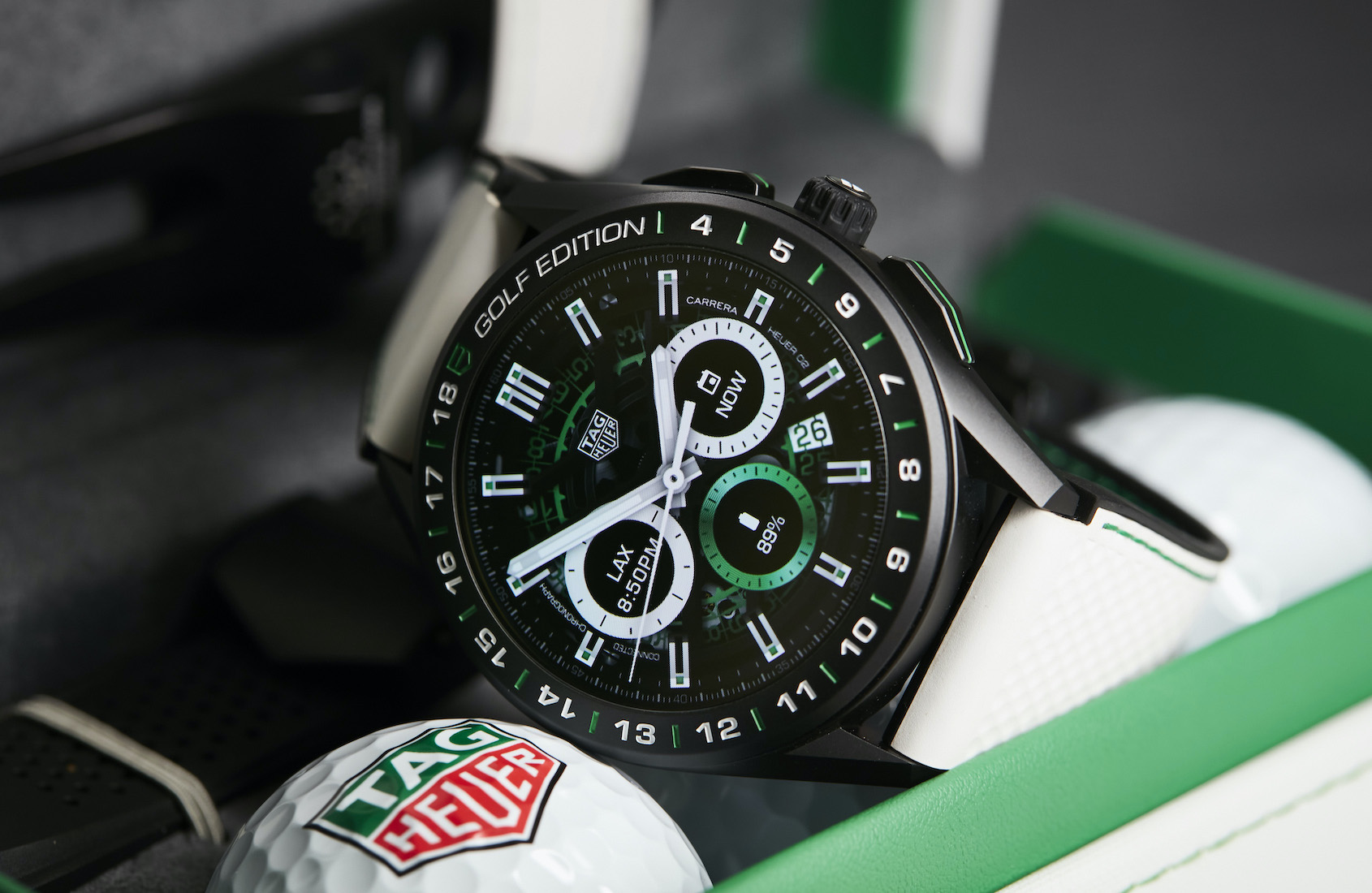 If we're honest with ourselves, most luxury sports watches aren't actually designed to be used during sport. But the TAG Heuer Connected Golf Edition is different. Click here for the full HANDS-ON review.
How do you celebrate a first birthday? Balloons? Candles? Maybe a cake? That's what most folks would do. Hublot, however, like to do things a little differently. Hit this link to read all about the Hublot Aerofusion Chronograph Special Edition "Boutique Monaco".
While still in its infancy compared to the historical juggernauts of the horological world, Ming is already turning heads for all the right reasons. One of the heads they have turned is none other than John, who took a chance on a brand he hadn't known a whole lot about and purchased the Ming 17.06 Copper earlier this year. Click right here to find out why John bought his Ming in the latest Every Watch Tells A Story video.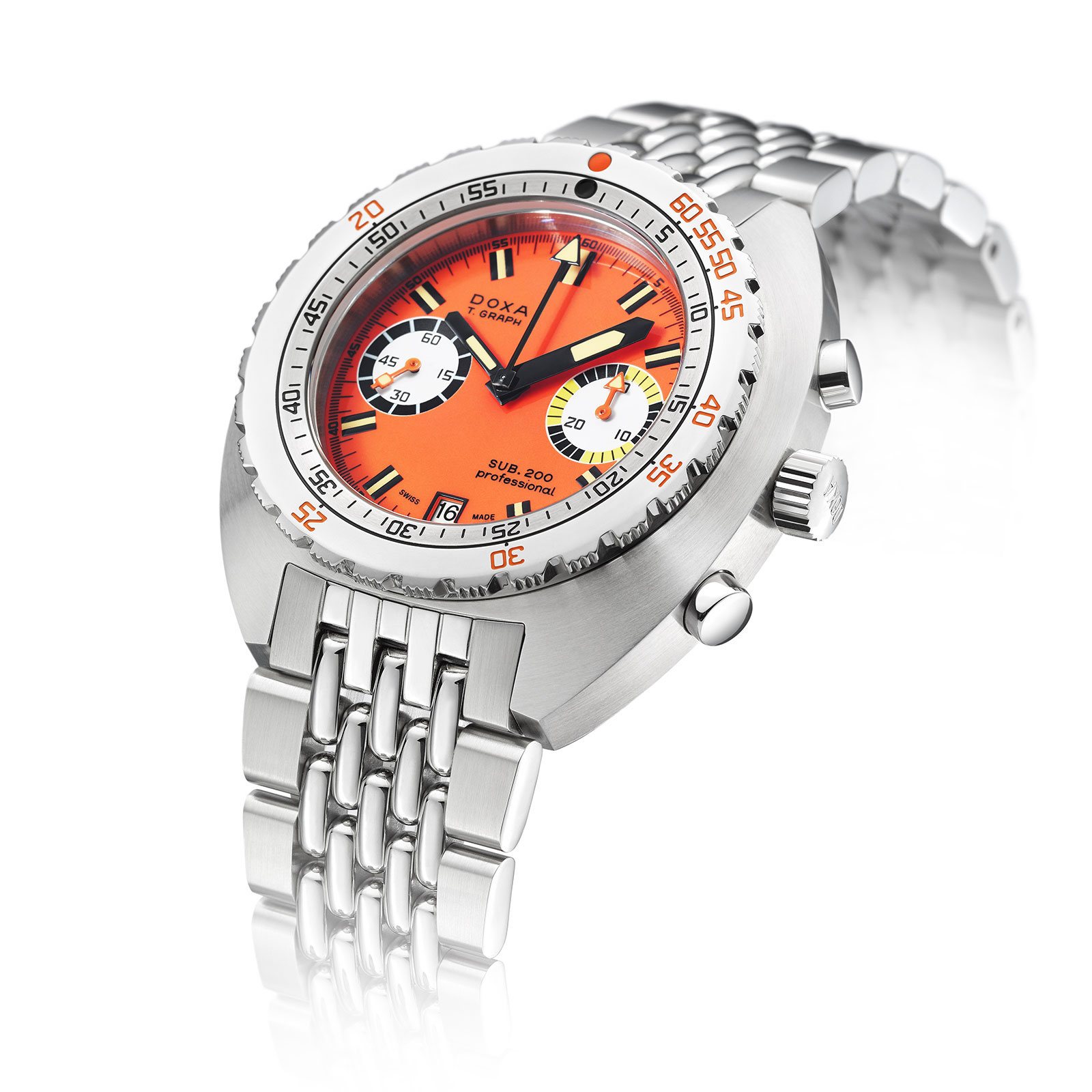 Limited to 300 pieces worldwide, the DOXA SUB 200 T.Graph offers something that almost no other watch can … and it's got to do with the movement. Click here to find out more, and purchase the watch on T+T's very own online store.