How a DIY custom-job inspired Fratello's detail-rich new collaboration with Oris (and why it's not a Speedmaster)
Zach Blass
Limited-edition collaborations in the watch industry are growing in popularity in 2020. We wanted to dig a bit deeper and get some behind-the-scenes insight on the sumptuous new hook-up between Fratello Watches and Oris. We can really only liken this combination to a glass of Bordeaux in a rich golden goblet for the wrist. I mean, look at it.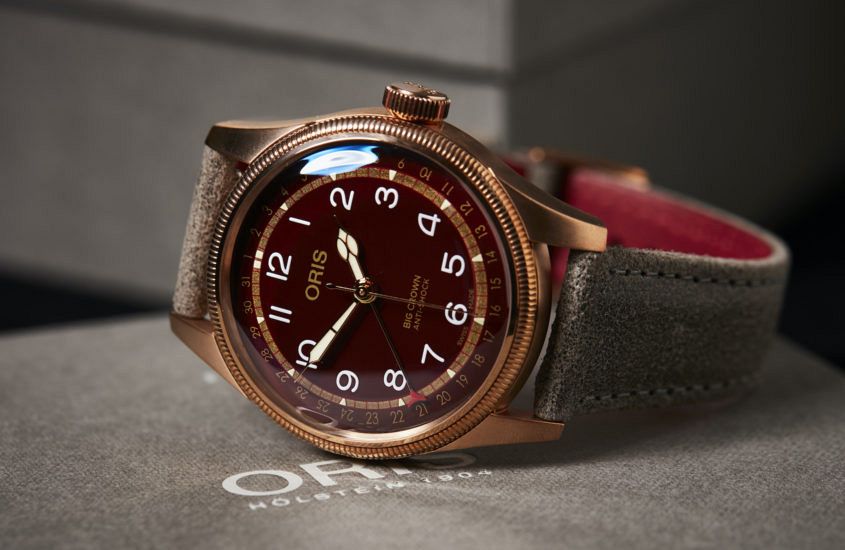 Here, Fratello founder Robert-Jan Broer reveals how the partnership started and the hidden details that make this 300-piece run feel so distinct and fresh.
How did this partnership and collaboration come about? What is the origin story here?
We had a meeting with Oris in 2018 at Baselworld. They had just released the first bronze model with a green dial, and our editor Michael Stockton was enamoured with the watch and bought one. A year later, at Baselworld 2019, they came with a steel watch with an oxblood red dial – which Michael thought was absolutely stunning. He began to think about how it would look in the bronze case, so he managed to track down a separate oxblood red dial and have our watchmaker install it into his bronze watch. He then showed it to me, and we both agreed that was a really amazing combination. We then decided to show Michael's watch to Oris and asked them what they thought of the aesthetic. Fortunately, they agreed and thought it looked quite nice. That being said, we didn't just want to make it a simple dial swap – so we added a few neat touches to the dial to make the overall design a bit more cohesive.
Oris has a diverse range of quality models within their catalogue. What about the Big Crown Pointer Date spoke to you?
RJB: The Big Crown Pointer Date, at least for me, is the backbone of Oris' collection. The Aquis and Oris Sixty-Five models are, of course, fantastic as well, and definitely best-sellers within their collections. But when I think of Oris I think of the Big Crown Pointer Date. Perhaps it dates back to when I started following the brand in the '90s, when they had these very thick catalogues with basically everything in them. But this watch has always been in the collection, even before then, in the '70s and '80s. Based on that initial connection, for me it is a true Oris watch and so we decided to work with Oris on our very own Big Crown Pointer Date model.
Do you get tired of explaining why it's not another Speedmaster?
Haha! Yes, we have fair amount of people nagging us on when the next Speedmaster Limited Edition will come, and we, of course, probably will do another. With this project, however, we are able to present a watch that is in a bit more of a friendly priced segment than Omega, Rolex, or Tudor. I have to say that the people at Oris are really a lot of fun to work with. They're very open to everything, and they really listen to you, what you want, and what you think. They, of course, give their feedback, but they were incredibly receptive to our ideas and really worked with us to make a watch we can also call our own.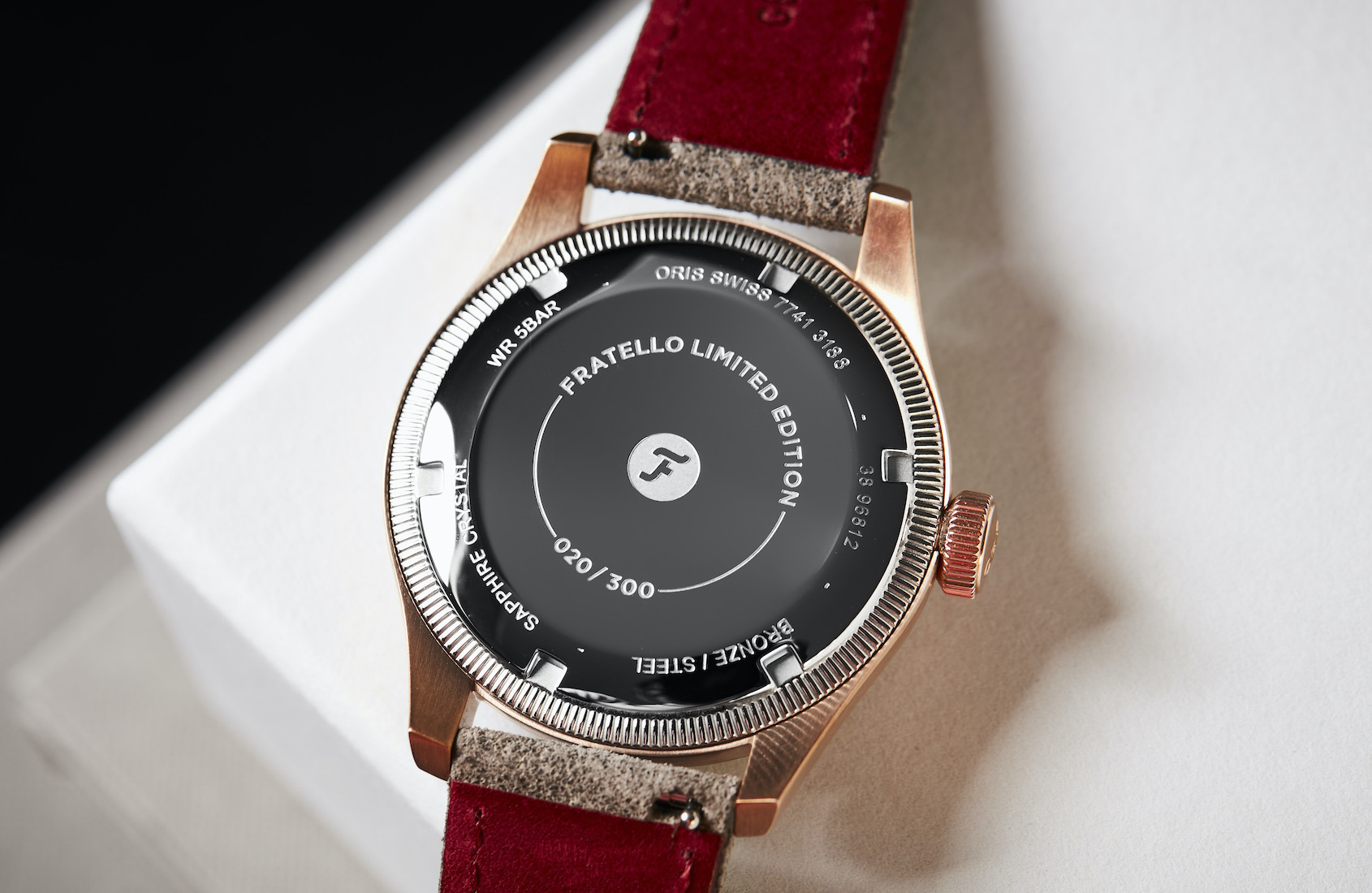 What is your perspective on the collaboration craze between multiple brands, or brands and watch publications?
I think they are great, but I don't think all collaborations are created equal. Personally, I am a fan of when the end-product of a collaboration is not driven by an Excel sheet, but rather a genuine love for watches and the product. There are times where brands may leverage a collaboration partner to better reach the untapped audience of the collaborator. But those partnerships can be a bit strange at times, especially when the new audience is likely too young to buy the product in the first place. I think collaborations are more successful when they aim to bring new elements to the brand's audience. That work to present something new and fresh to their fans and consumers. This is where we come in, as both watch enthusiasts and journalists. We are constantly engaging with watches, and readers who love watches, so we have rather valuable insights into what collectors and buyers may want to see in a collaboration. It's the "watch geek" perspective we can bring to the table, where we really hone in on the details. It can be a new dial colour, changing the wording on the dial, having the box in the same colour as the dial – these are the kind of things and details that collectors and enthusiasts really love.
Now that you have the whole backstory, click here for our hands-on review with the Oris x Fratello Watches Oris Big Crown Pointer Date Limited Edition.