Franck Muller offers watchmaking that comes from the heart
Time+Tide
Editor's note: Today, love is in the air. Florists are being run off their feet, restaurants are booked out and Cupid has spent the week on the archery range. If you're planning to get a gift for your significant other, you'd better hurry up, but don't forget to make sure your gift is a romantic one. As the air is thick with passion this fine Friday, we can't help but consider one of the most expressively passionate watches of the last few years, the Franck Muller Cintrée Curvex ladies tourbillon. Complete with a heart-shaped tourbillon cage, diamond-set flanks and an intimately curved case that wraps around the wrist, it's a watch that shouts to the world that romance is far from dead.
In a world overflowing with safe-and-similar watch designs, Franck Muller is a breath of fresh air. As in this ladies tourbillon (a recent addition to the Cintrée Curvex Collection), the confident use of colour, the beautiful balance of traditional and avant-garde, the refined details on the dial, and the voluptuous curves of the case have been signatures of the brand since it was founded by the eponymous Mr Muller 28 years ago.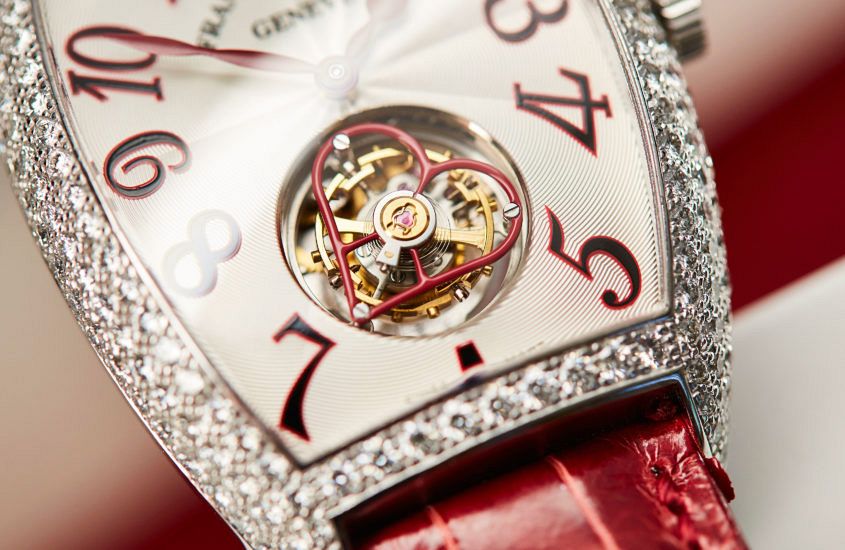 For anyone whose interest in watches didn't begin until after the millennium, it's hard to understand how much impact Muller has had on the modern watch industry, both technically and aesthetically. In 1984, as a 26-year-old upstart, he produced his first tourbillon watch – at a time when hardly anyone knew what a tourbillon was and you could count the people capable of making one on the fingers of one hand. He tossed 1930s–inspired forms, classical details and traditional finishing into a blender and came out with an exciting, avant-garde aesthetic that broke all the prevailing rules (namely: staid, safe, unimaginative). In short, Franck Muller showed the world that watches could be technically fascinating, great fun and very beautiful – things that we now take for granted.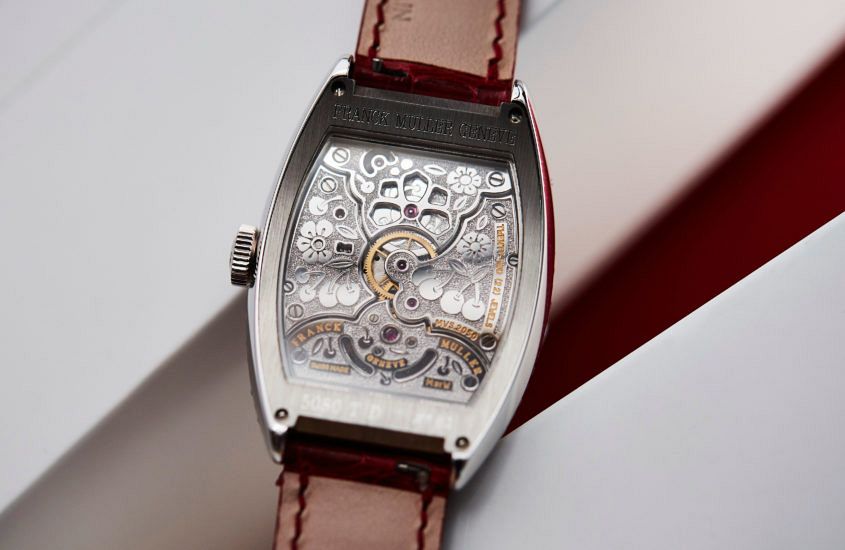 Another reason why he is one of my watchmaking heroes: he was an early advocate of "real" watches for women – the "pink it and shrink it" school of (non) design was anathema. And so to the Cintrée Curvex ladies tourbillon, which brings together so many of the brand's signatures.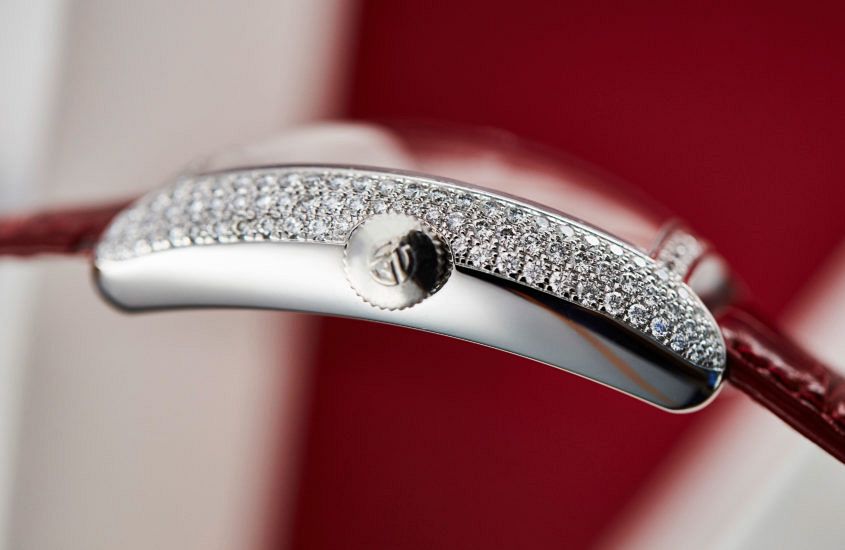 The hour numerals, in Franck Muller's distinctive, proprietary font (inspired by Breguet style but decidedly not classical Breguet), are set against a classical sunray-pattern guilloche-style background. (The pattern is stamped into the dial blank, rather than hand-turned.) The dial owes its rich glow to the 20 coats of translucent lacquer that are standard at Franck Muller, where dials are all made in-house. The numerals themselves are hand-painted in two colours – a red border around a black centre – a refined touch that keeps the red from overpowering the other elements.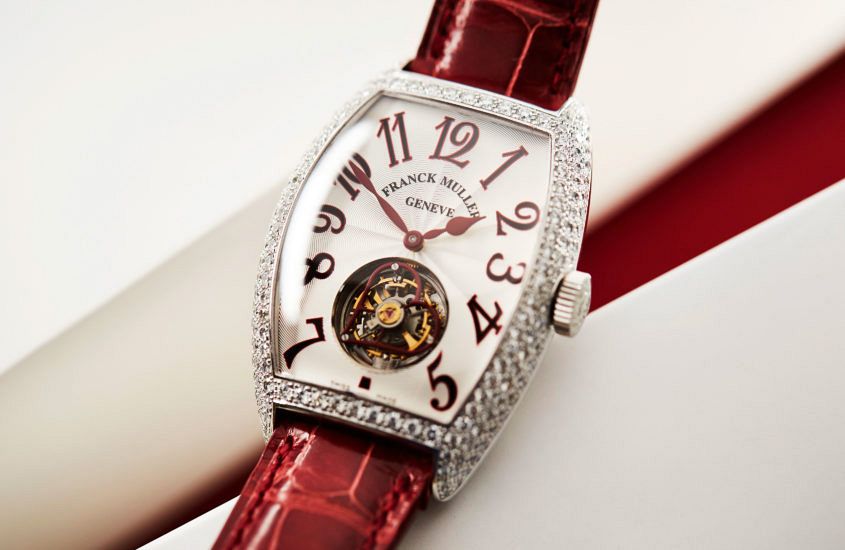 Technically, there's a lot going on – but it is all seamlessly combined with the aesthetics. The mechanism for the hour and minutes hands is off-centred, to accommodate the large tourbillon aperture. The flying tourbillon – one of the world's smallest at 11.60mm in diameter – is set on ceramic ball bearings for optimal functioning. Making a real feature of its cage, another signature motif has been borrowed from elsewhere in Franck Muller's feminine collections: a red heart.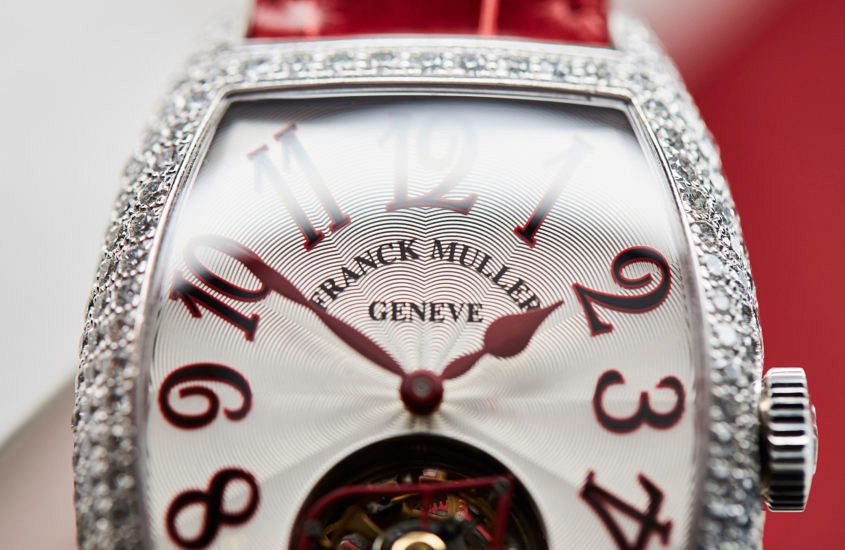 And so to the emblem of the Franck Muller brand: the Cintrée Curvex case. Cintrée translates as bent or curved, but to call it "a curved curve" is not tautology. From the front, the case looks like a standard tonneau, but turn to its profile and you see that it's curved to wrap around the wrist. (A little bit of history: in the 1930s, in keeping with the Art Deco aesthetic, elongated rectangles were the height of fashion; however, to fit the wrist comfortably, these watch cases needed a curved underside. In 1935, Gruen Watch Company developed the original Curvex, calibre 311 – a movement constructed in a curved shape, to fit the cases. It became Gruen's flagship model until it was discontinued in the 1950s.) The Curvex case – like the tourbillon – had became virtually extinct until Franck Muller reintroduced it to modern watchmaking.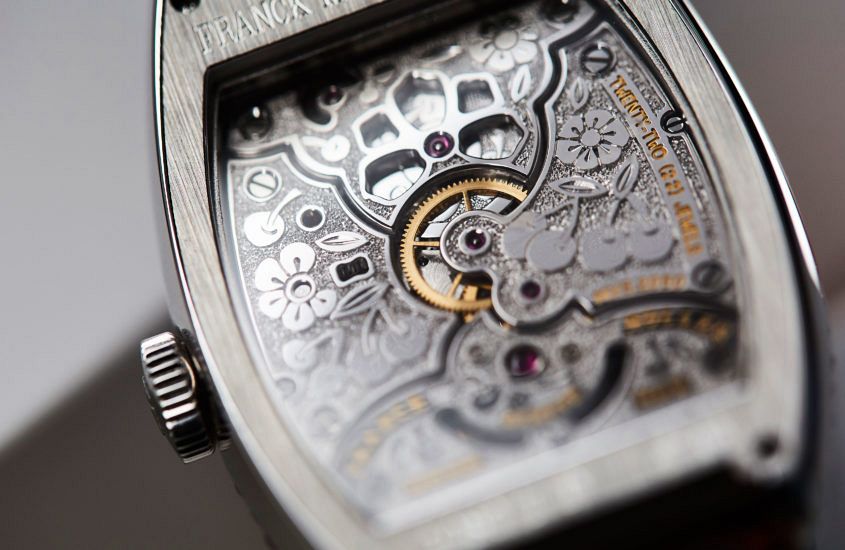 For some, this ladies tourbillon will be a love-at-first-glance watch; if you're not one of those – especially if you think the watch will be too big – I urge you to try it on.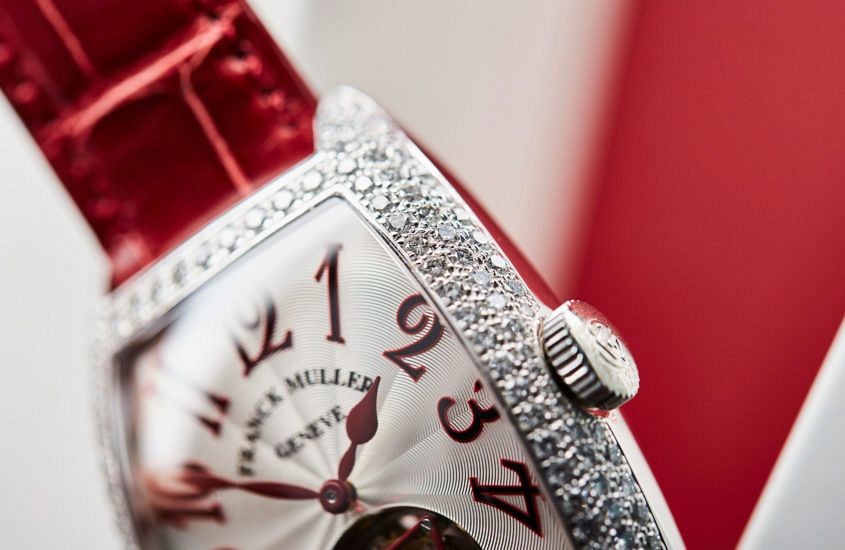 Because it's only when you strap a Cintrée Curvex to your wrist and feel how comfortable it is that you realise how much more than a pretty shape it is.