One of the biggest perks about this job is discovering things that I previously wouldn't have known about myself. Now, I know that sounds both simultaneously profound and clichéd, and I am talking about watches after all, not the meaning of life … but it's true, this job has taught me a great deal about myself that I otherwise wouldn't have known. That's what this Franck Muller Color Dreams did when I went hands-on with it … it completely shook up my personal status quo.
Allow me to explain.
If you'd told me that I'd fall head over heels for a robust, brushed steel, utilitarian tool watch with a matt grey dial and a faded bezel, I would've told you duh, that's about as shocking as getting wet when you jump into a pool. However, if you told me that I'd become completely enamoured with a solid rose gold, rectangular-shaped timepiece with full diamond bezel, technicolour Arabic numeral dial and a green alligator leather band, I would've said you don't know me from a bar of soap.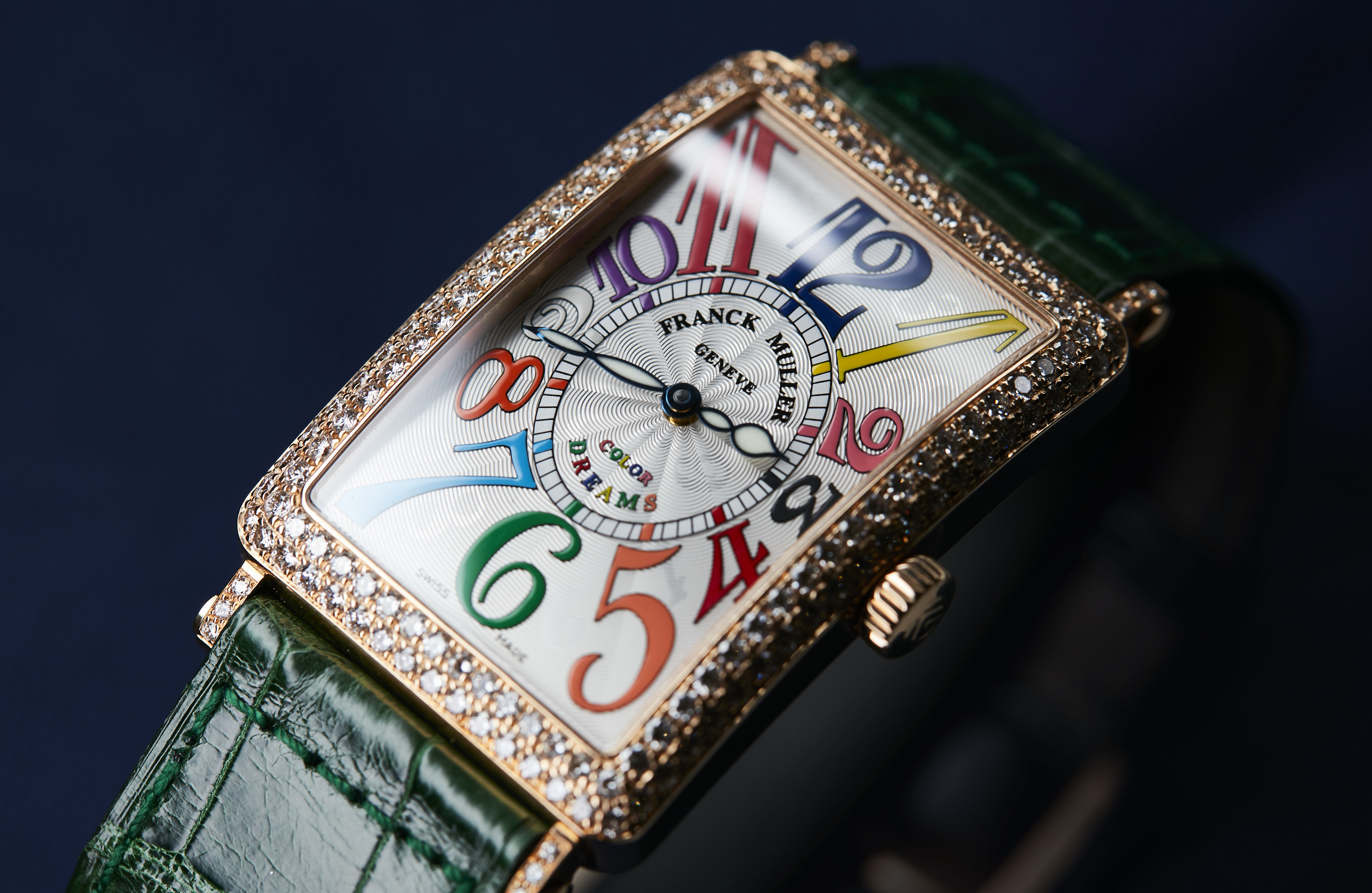 But, as it turned out, I did not know myself from a bar of Dove hand soap, because this Franck Muller Long Island Color Dreams ref. 1000 SC COL DRM D may well be one of my favourite watches of last year … for so many reasons.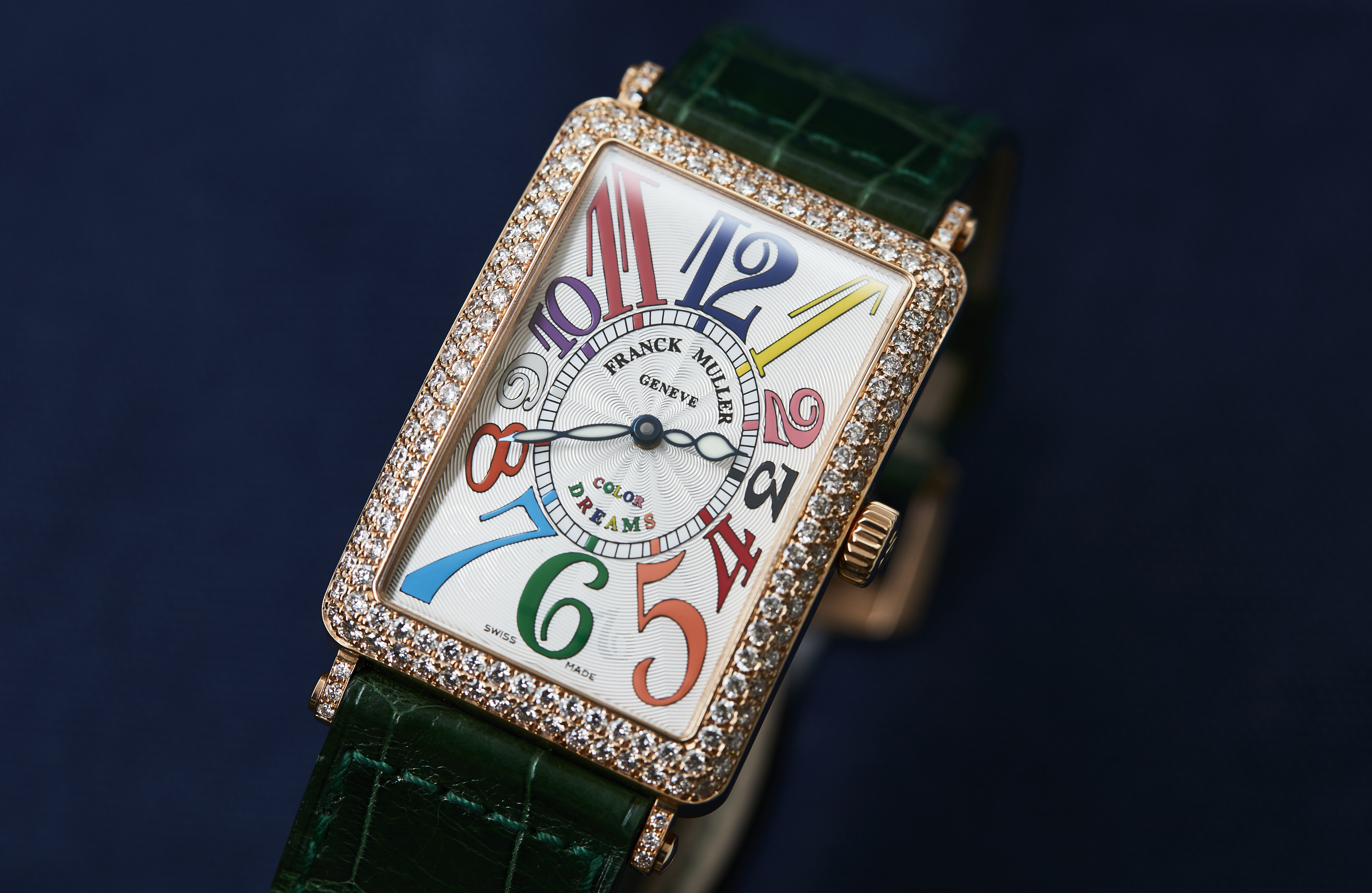 Let's start with the 18k rose gold case. It's the archetypal Franck Muller shape – rectangular and curved outwards – and it is downright impressive, especially the way the Swiss watchmaker has been able to fashion the curvature so that it sits very comfortably on the wrist. Then there's the finishing and gem-setting. The polished flanks of the case are dazzling, and perfectly complement the full diamond bezel, which is done by hand, and is wonderfully OTT. I also like the hand-engraved caseback of this watch; it's a nice touch that adds to its unique personality.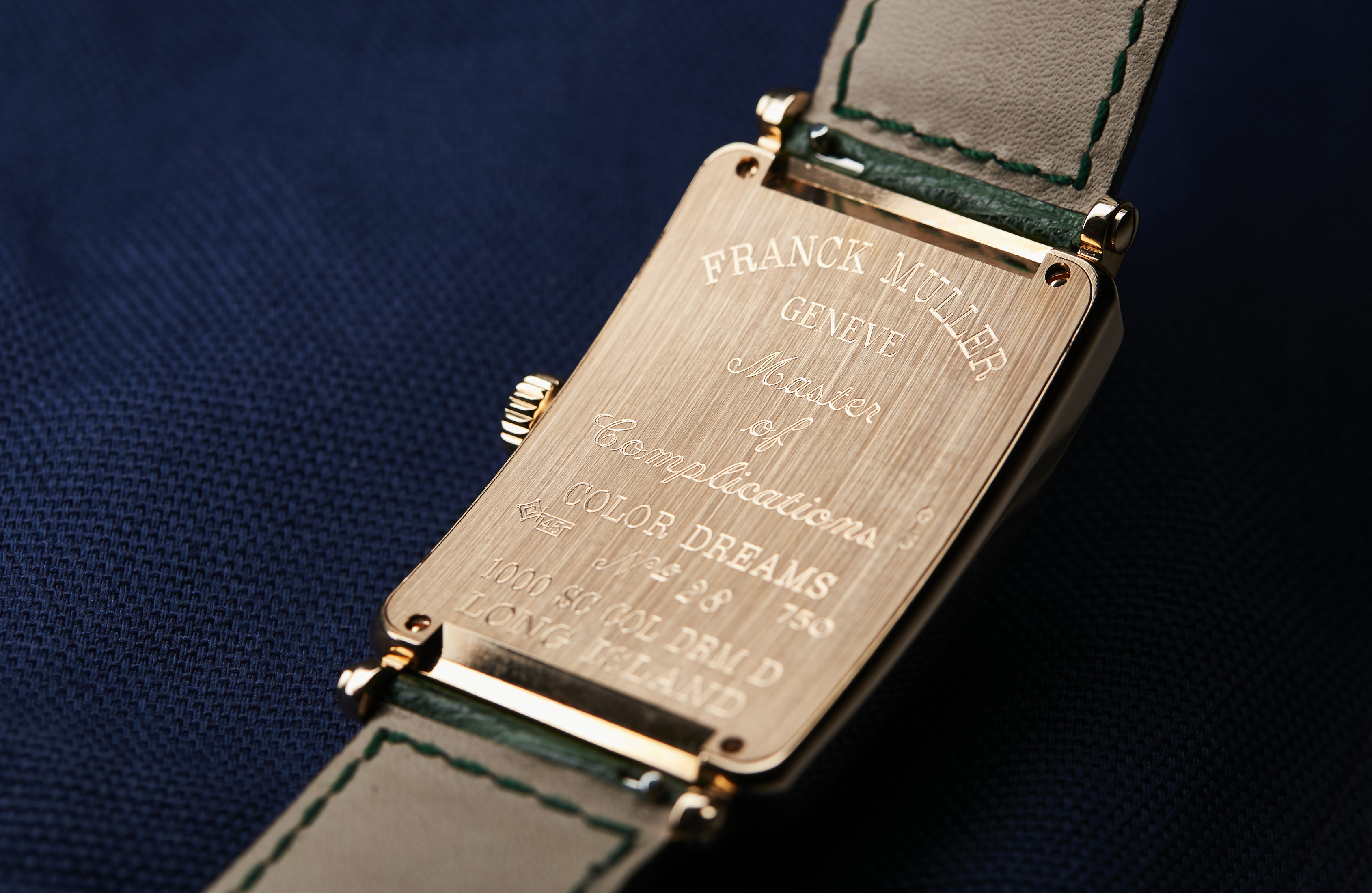 The pale white, engine-turned dial is equally admirable, especially when you consider that the vibrant exploding Arabic numerals that adorn the dial are painted by one individual's hand at Franck Muller's headquarters in Les Bois. The accompanying blued steel handset is filled with Super-LumiNova and shaped in such a way that adds to the fun and quirky nature of the timepiece.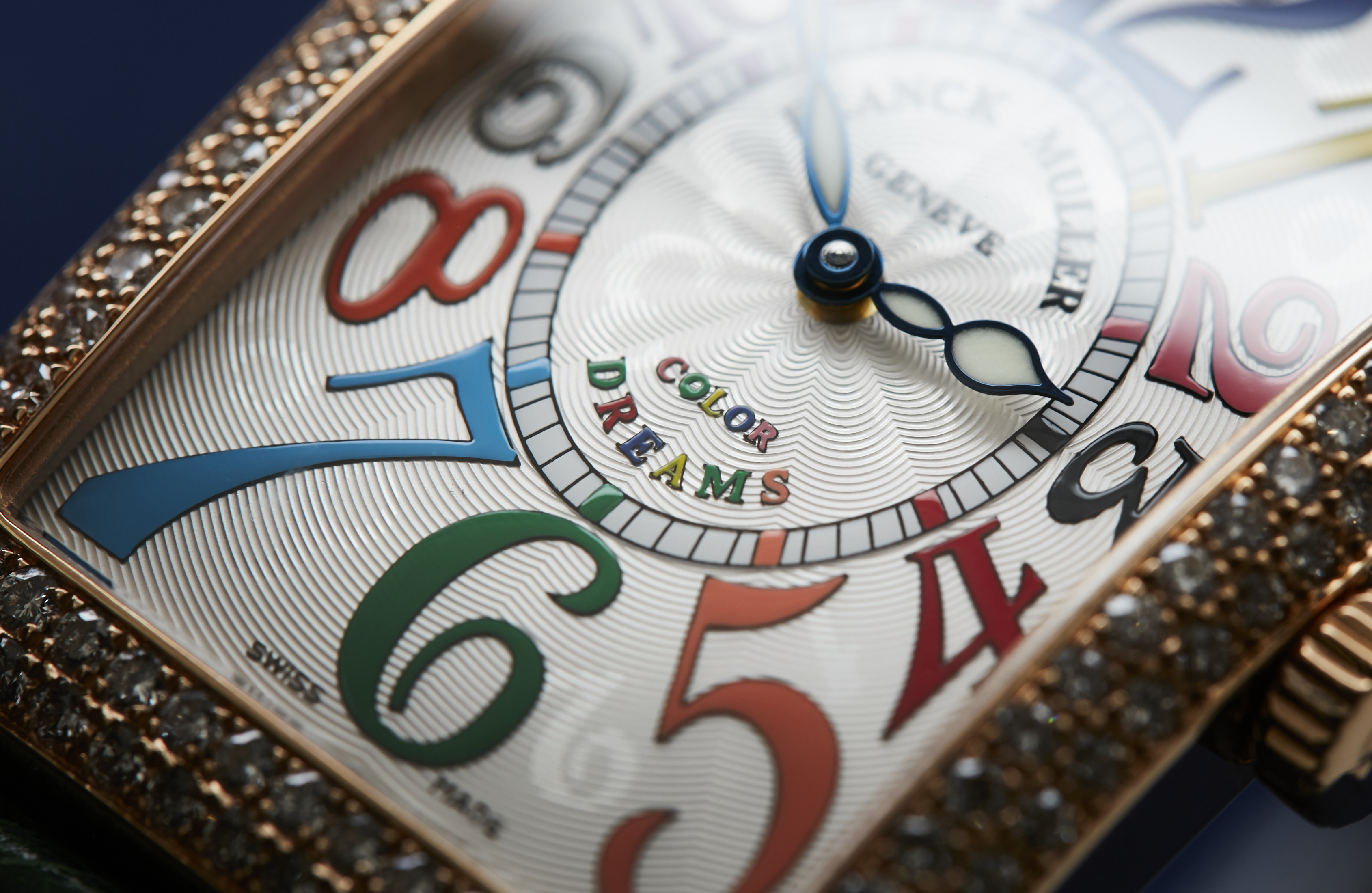 Inside the solid precious metal case you'll find a highly accurate quartz movement … let's be honest though, this watch may well be from the "Master of Complications", but nobody is buying it for the movement. It's efficient and accurate, and that's all I've got to say on the matter.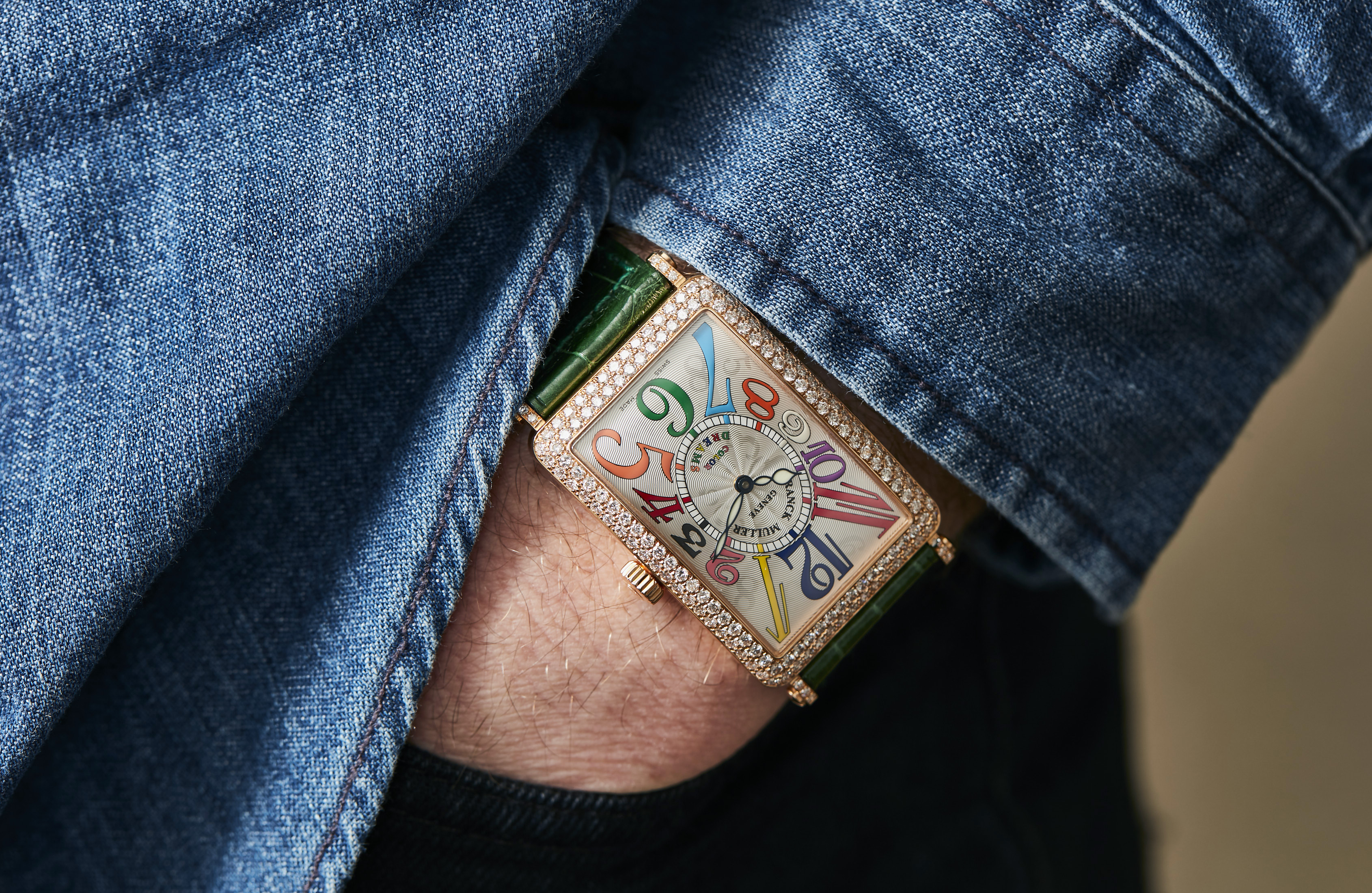 The accompanying glossy British Racing Green alligator leather band is hand-stitched, expertly crafted, soft and tactile, and, as is the mark of a truly comfortable watch, after a short time, you forget you're wearing it at all … that is, until any light source at all comes into contact with it, then it flares up like a Christmas tree.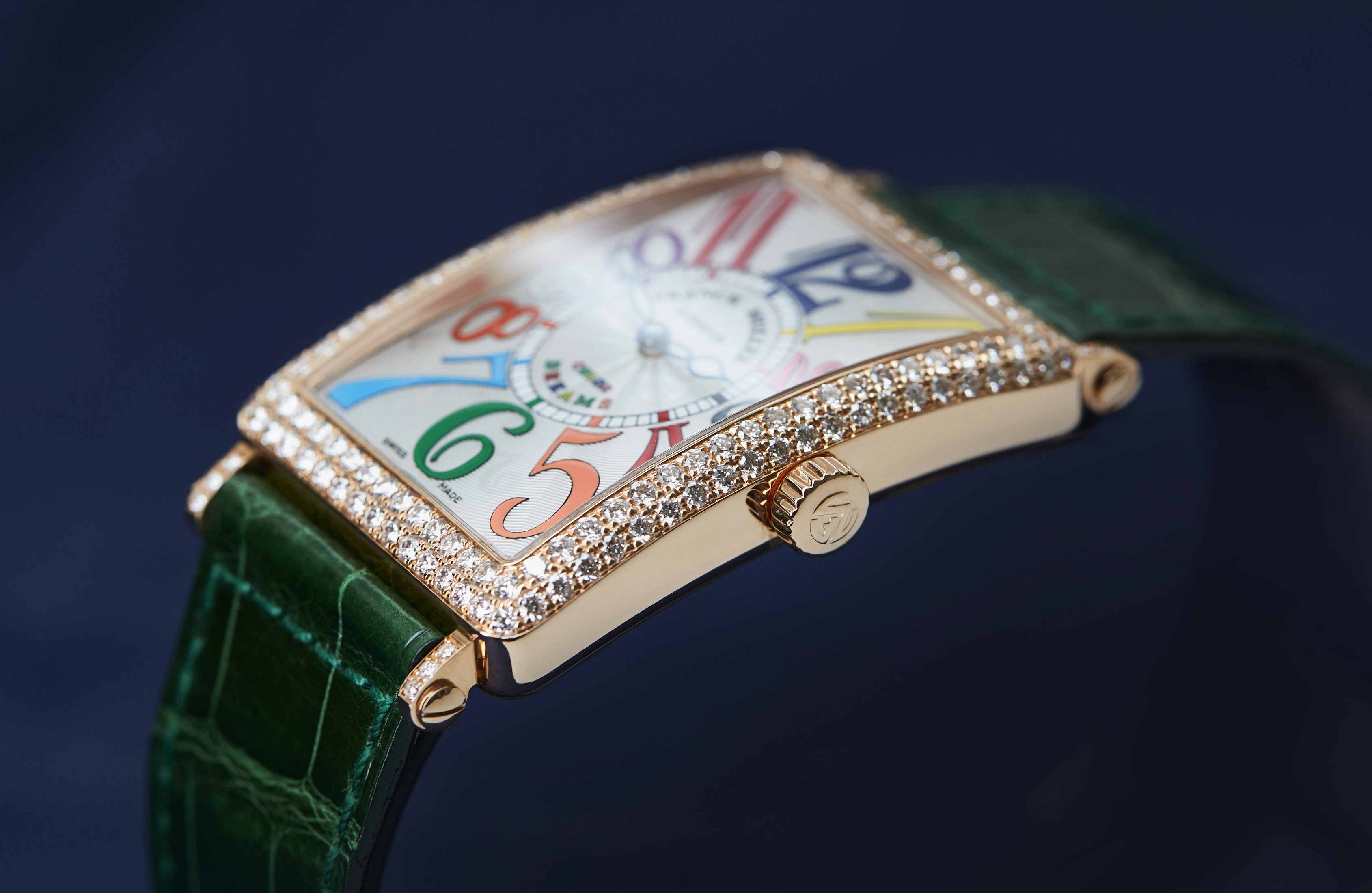 I'm still staggered that I like this watch so much; I really shouldn't, it's got plenty of issues that I could objectively poke holes in, and I'm pretty sure Franck Muller consider this to be a ladies watch … which makes my adoration even more surprising.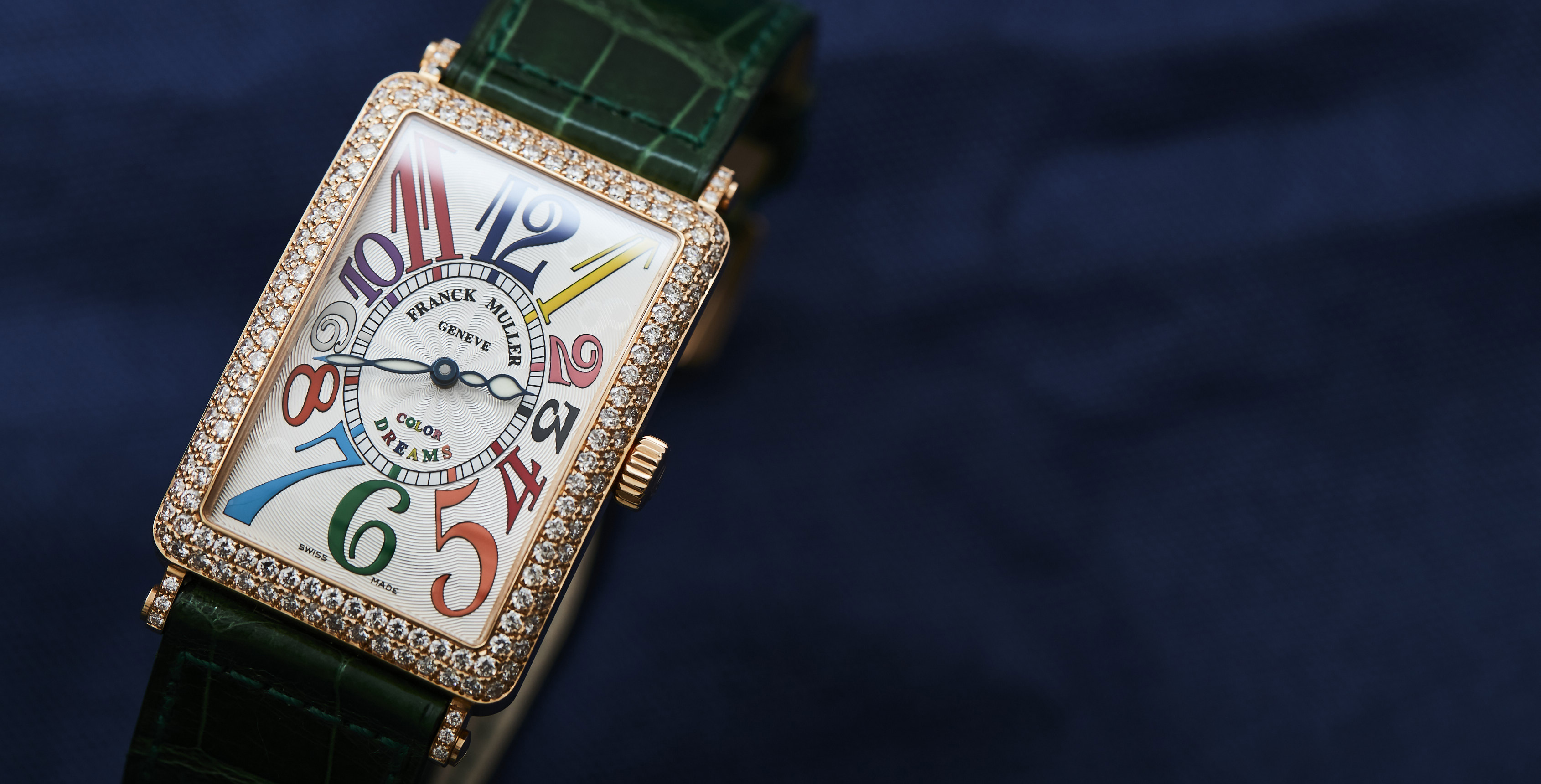 But you know why I do find this timepiece to be so endearing? Because it makes me smile and laugh, and it reminds me that life shouldn't be taken too seriously. In fact, the only serious thing about it is the price – it's $77,000 AUD. However, if I suddenly came into A LOT of money, I'd buy this watch, without a second thought, and I couldn't care less what other people would think of it … I'd be too busy grinning from ear to ear.