Four wild watches that make the most of "off the shelf" movements
Time+Tide
Editor's note: Watch enthusiasts are not always particularly excited to hear that a watch uses an "off the shelf" mass produced calibre. But, we look back to when Fergus assembled a list of four wild watches – watches that show just how intriguing of a launch point these calibres can provide.
One of the things that keeps mechanical watchmaking relevant in a smartphone world is the endless ingenuity of the human imagination. For every vintage-inspired dive watch, there's another brand out there making something totally unique and exciting. Brands such as MB&F, Jacob & Co., H. Moser & Cie., HYT and Vianney Halter consistently push the boundaries of what we can even consider to be a wristwatch, but what are the chances that an average watch fan could purchase or even hold one of these extravagant watches? This is a question that microbrands can endeavour to solve, using limited budgets and resources to fuel their imaginations and create mind-boggling complications with just off-the-shelf movements. Here are my top four watches which go wild within their limitations.
DWISS M3W Wandering Hour Limited Edition
DWISS have been boundary-pushing for a decade now, and there's few better ways to show their aptitude for watchmaking than to release a Wandering Hour complication built out of the humble Sellita SW200. You can already tell that there's something special going on from the futuristic case design, with the bezel an odd angular shape and harsh chamfers near the integrated bracelet. The modified movement retains its 28,800vph beat rate and 38-hour power reserve, but now displays the time using a set of rotating discs that cooperate with a minute track at the top of the skeletonised dial. The DWISS M3W Wandering Hour Limited Edition is sure to catch some eyes whenever worn, and the starting price of $1,990 USD sits comfortably in an attainable luxury pocket.
Eone Bradley Watches
The Bradley watches by Eone were an instant sensation upon release, not only reinventing the way watch enthusiasts could interact with their timepieces, but also introducing a practical wristwatch option to blind people or those with visual impairments. Previous attempts at loudspeaker-based or tactile watches were either inconvenient or too fragile for daily use, so founder Hyungsoo Kim set about making a universally accessible watch that wasn't just a novelty. The Bradley uses a regular Swiss Ronda quartz movement to drive two magnetised ball bearings around separate tracks, one around the case perimeter for the hour hand and one around the dial for the minutes. The hour markers are raised batons with elongated quarters and a triangle at 12 o'clock for pure touch reading. There are plenty of style and colour options too, with prices beginning at $260 USD.
Reservoir Hydrosphere Air Gauge
Taking a look at the dial of the Reservoir Hydrosphere Air Gauge, you'd have a hard time being convinced that the core of the movement is actually a standard ETA 2824 automatic movement. Reservoir have created a patented module comprised of 124 parts that transforms the display into a jump-hour dial with retrograde minutes and a power reserve, while also retaining use of a rotating dive bezel. Reading the time is quite straightforward thanks to the single-hand display, but you're also able to keep an eye on your oxygen supply like no other mechanical wristwatch. The bold 45mm case includes a helium escape valve and can reach a depth of 250m, more than ample for regular diving. The high number of custom parts is reflected in the price though, coming to $4,600 USD.
Angles Chain of Time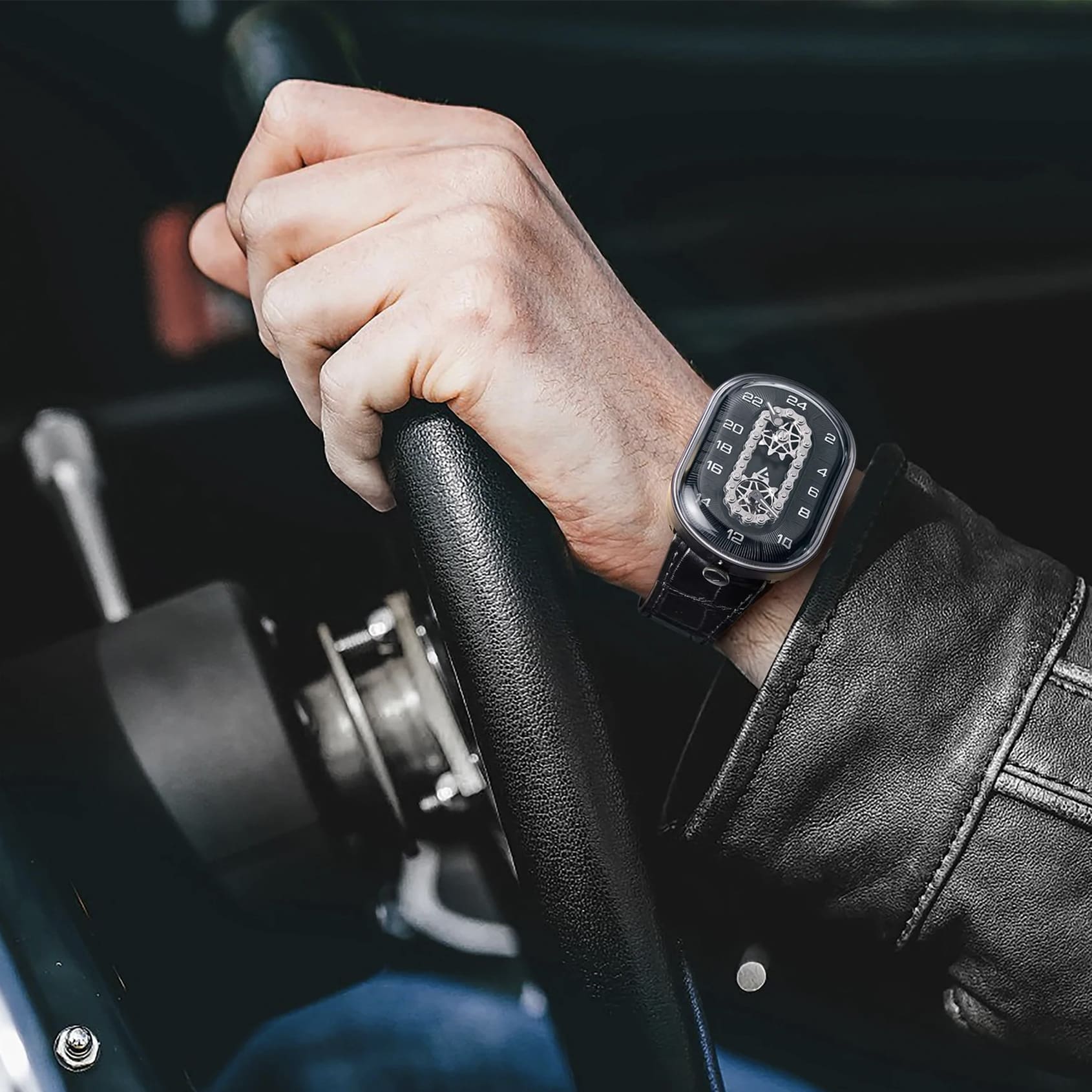 Telling the time by using chain-driven hands around an ovular dial may sound like a monkey on a typewriter situation, but there's an odd satisfaction that comes with the workings of an innovative dial. You can really sense the love that Angles have for industrial and mechanical aesthetics, and the Angles Chain of Time should definitely find its own niche among cyclists too. The 24-hour dial may take some time to get used to, but the simple Arabic numerals laid around the oval dial sections should help reduce any potential complexity. The minutes hand stays at the bottom of the dial connected to the lower cog, while the hour hand traverses the dial attached to the chain itself. The movement is yet again based on a standard Sellita SW200, and the RRP is $3,000 USD when not on sale.