Forget the Rolex Daytona on Antiques Roadshow, here are three watches to stash in your safe now
Time+Tide
If you're reading this, then chances are you've already seen the amazing video on America's Antiques Roadshow of a US Air Force veteran and his mint Rolex Daytona Ref.6263.
If not, stop reading this and watch the below video right now:
I think we can all agree … this is a pretty staggering video. And it also got everyone at Time+Tide HQ talking about whether there were any watches that you could buy today and stash in your safe for the next 40 years that would net a similarly lucrative result.
It ended up being a vigorous discussion (argument) among the team, with myriad mainstream and more quirky watchmakers and models being bandied about. While it's impossible to know for sure the watches that'll turn out to be popular in the future, we agreed on a trio that might have a better chance than others. In no particular order, here are three punts whose valuations might pay off your mortgage in 40 years' time.
Nick Kenyon – Citizen Caliber 0100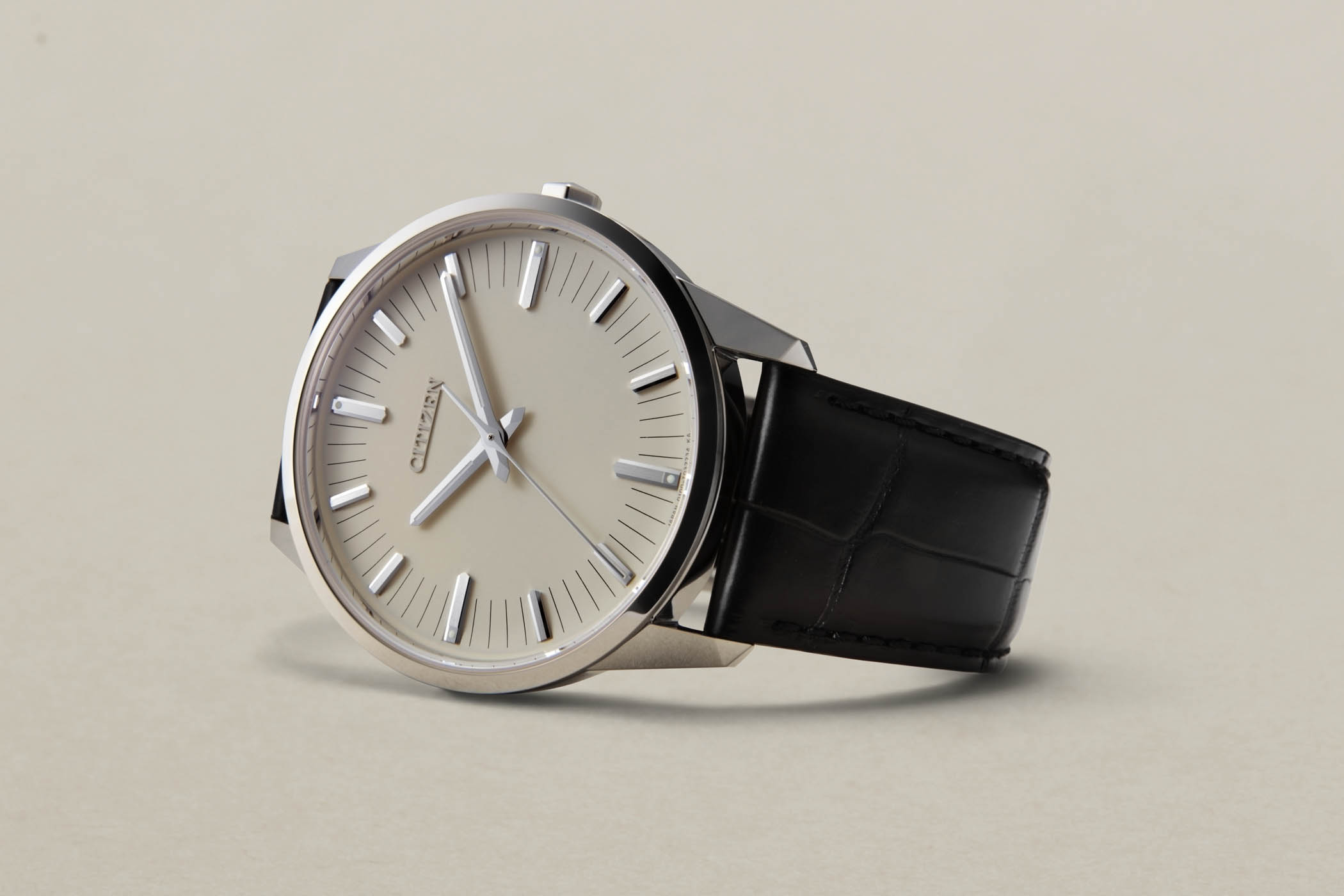 "The Most Accurate Wristwatch Ever Made" is a boast that all watch brands would love to claim, but it was Citizen who left jaws on floors in 2019 with the release of their Calibre 0100. After having teased a prototype pocket watch with the same movement the year before, the watch world was given a solar-powered quartz watch accurate to within 1 second per year. The watch runs at a frequency that is 256–times the speed of a conventional quartz movement, and will run indefinitely if exposed to regular sunlight (with up to 8 months of battery if kept in total darkness). The range of innovations achieved here makes this a dazzling technical feat, but there are a couple more reasons why this watch might be a future collectible.
Firstly, now that a watch has achieved the lowest natural number of accuracy deviation at 1 second per year, the feat becomes significantly less impressive as it improves. While a watch accurate to 0.5 seconds per year is twice as accurate, I imagine that a decimal point will cause the eyes of most of the population to glaze over, with a watch offering double the accuracy again at 0.25 seconds per year only making the concept of accuracy more abstract still. As a result, the Citizen Caliber 0100 might be the last important quartz watch, as future quartz development enters into the arena of theoretical intangibility that's challenging to build a community of passionate supporters around.
Secondly, I like to think a classically popular watch is one that is recognisable as a classic watch no matter the year it was released. A three-handed watch that is 37.5mm in diameter is unlikely to deviate wildly from what's in vogue in 2050 (whatever that proves to be). As the '70s disappear in the rearview mirror, quartz is becoming a less blasphemous statement, hopefully giving the Caliber 0100 even greater appeal.
James Robinson – Rolex Air-King Ref.116900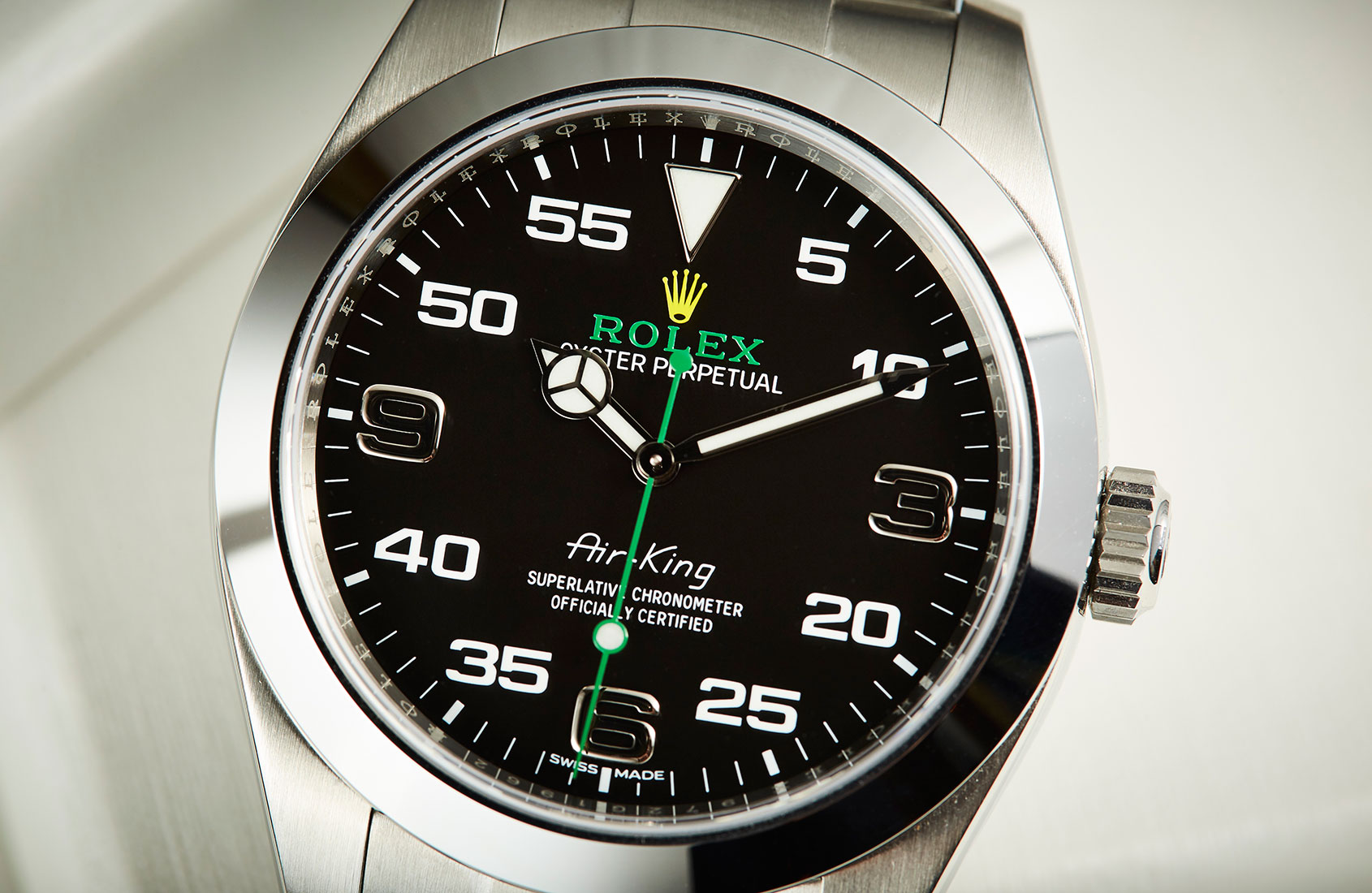 Back in 2006, Rolex partnered with the Bloodhound SSC Project, a jet-engined land speed record car (SSC denoting Super Sonic Car) that was hoping to break the 1000mph barrier out on a salt flat in the middle of nowhere. Rolex made this Super Sonic missile two bespoke dash clocks. They featured striking splashes of yellow and green as well as extremely distinctive numerals. Years later, when Rolex revealed the new Air-King Ref.116900 at Baselworld 2016, the watch media almost immediately nicknamed it "The Bloodhound" due to the new 40mm Air-King borrowing a number of stylistic cues from the Super Sonic Car's two dash clocks. Fast forward to 2018, and the company that owned the project, Bloodhound Programme Ltd, went into administration — the well had dried up, the project was dead … until suddenly it wasn't.
What happened was the Bloodhound SSC Project and all its assets were put up on eBay in late 2018.  British entrepreneur Ian Warhurst purchased the entire enterprise — car and all — for an undisclosed sum believed to be in the region of 30 million pounds. When the Bloodhound SSC resurfaced for testing in March 2019, the Rolex dash clocks had been removed. This led many people to speculate that come Baselworld this year, Rolex will discontinue the Ref.116900, as there is no longer any affiliation to the project on which the watch is based. This story, combined with the Air-King's polarising looks and relative lack of popularity within Rolex's ever popular Professional range, marks it out as a future collectors' dream. You can still get these watches from ADs if you're patient, and we reckon it's a sure-fire bet to rocket in value in the future.
Nick Kenyon – Bulgari Octo Finissimo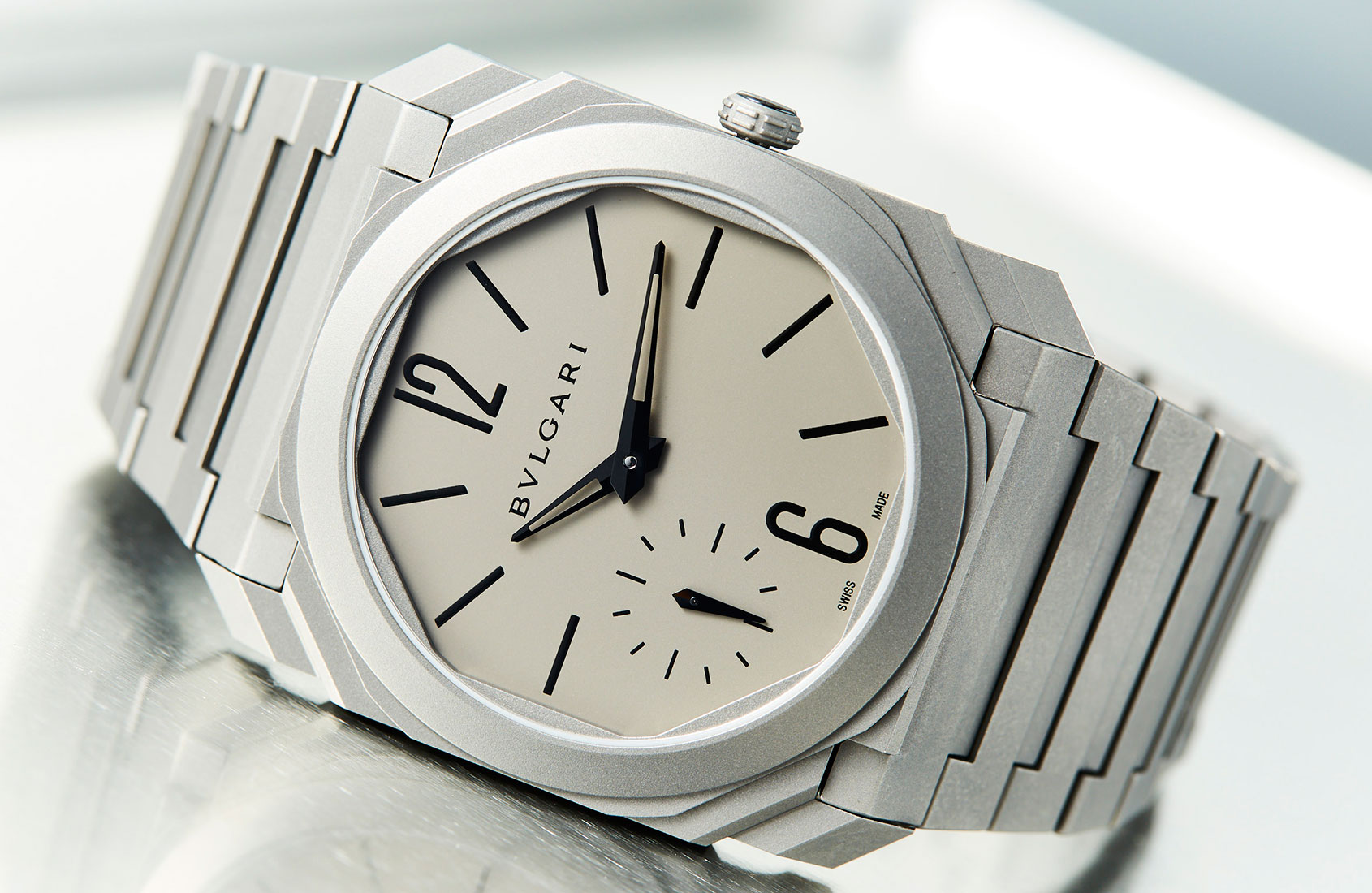 Today, true design innovation is rare in the watch world. While I love the host of heritage reissues that we have seen brands releasing over the last few years, it is hard to imagine this retro mania staying popular forever. The inimitable Stephen Pulvirent suggested that if there are hardly any new watch designs being produced, future decades of collectors will come to look back on the 2010s as a period lacking a distinct visual identity. A possible result of this is that any watches released in this creative vacuum that do offer original designs will stand out loud and proud.
Thankfully, the Bulgari Octo Finissimo delivers originality in spades. Combining svelte facets, lightweight luxury and a strikingly thin case, the Octo Finissimo is not only forcing us to reconsider the qualities we look for in a watch, but is also arriving at the same time that Bulgari are hitting their stride in proper watchmaking.
Firstly, we've got a strong new design in a landscape where most watches are leaning on blueprints from 50 years ago. Secondly, we've got a watch that is emblematic of a brand gaining horological credibility faster than its entire competition set. And lastly, most people aren't taking the Octo Finissimo seriously right now, just as many currently collectible watches weren't popular at the time of their release. Let's hope this trio of truths aren't forgotten in the future.