Editor's note: Last year, Andy Green did what he does, and had an intense Instagram browsing session to come up with this list of five celebs who are more likely than most to rock some serious wrist hardware. Given John Mayer's recent redux of his Hodinkee Talk Watches piece, we thought the time was ripe to re-share it now …
Recently I wrote a list of watch brand CEOs to follow on Instagram, which led to a series of other ideas around interesting 'lists' of collectors. Today, we're looking at a list of five celebrity watch collectors you should be following on Instagram. And no, we're not talking about rich celebs with cash to burn; we're digging deeper to take a closer look at whether they're actually into their watches. And no, we haven't taken the easy option of calling out brand ambassadors, no matter how many times we've spotted them 'off brand' wearing competitors' watches.
Watch guys, this isn't your usual list of celebrity watch collectors. It makes perfect sense to kick this list off with one of the biggest celebrity watch collectors, John Mayer. JM gets a special mention for his impressive collection, which he isn't afraid to share with his followers. He's got some views, and he isn't afraid to share them!
Kevin Hart @KevinHart4Real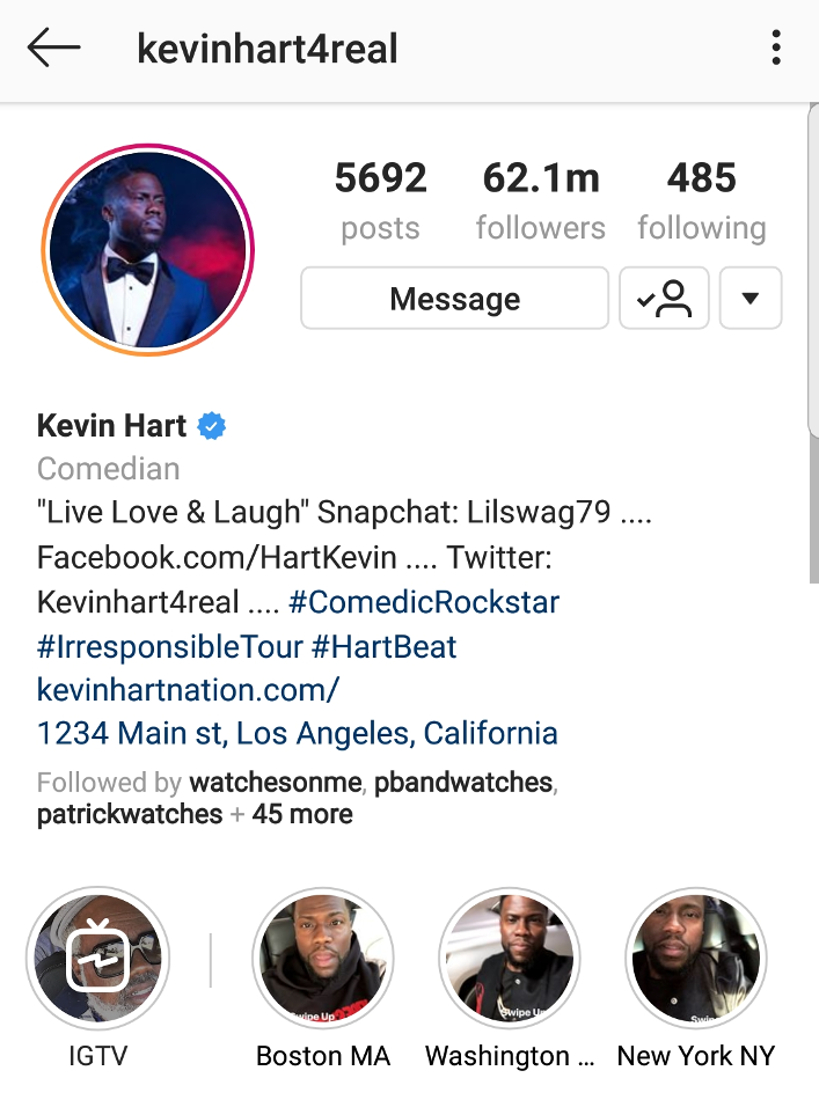 It would be reckless not to include comedian/actor Kevin Hart, who was recently spotted playing poker with @CelebWatchSpotter himself. The man loves his watches, and over the past few years we've seen him progress as a collector, to the point where he's come to appreciate, and collect, a mix of haute horology, iced-out waitlist pieces, and rare vintage finds. Kevin's watch collection is growing pretty rapidly, and we can only hope the trend continues!
Ellen DeGeneres @TheEllenShow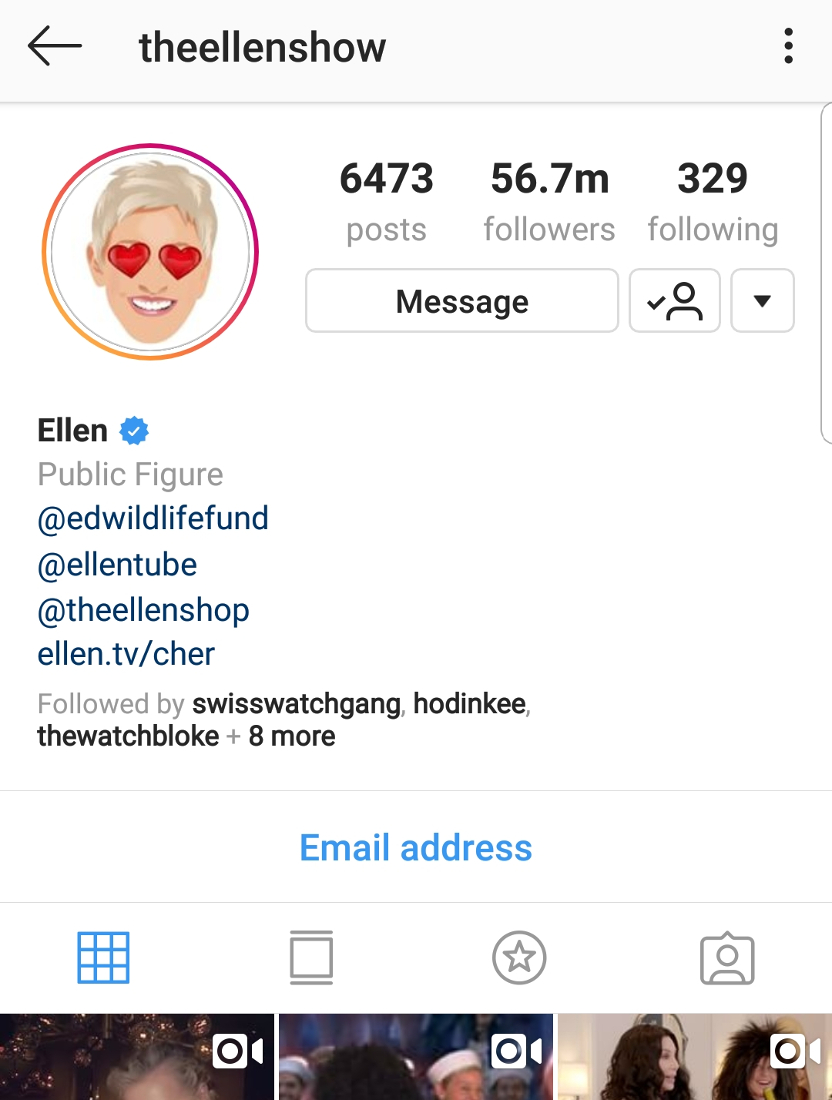 There are no two ways about it, Ellen is a watch collecting legend, shrouded with huge mystery. She basically sports a new Rolex or Patek each episode, yet no one's come close to locking her down for any type of interview. I've got a feeling this will change, but until then, we're waiting with bated breath. There's a lot to be said about the way Ellen operates, as she's collecting for the love, not the flex. It's unusual, though, as Ellen is otherwise open with sharing her amazing properties, so we can't quite peg the low-key nature of her watch addiction. All we can do is hope that one day she shares what drives that passion for her, and what makes her tick.
Jerry Seinfeld @JerrySeinfeld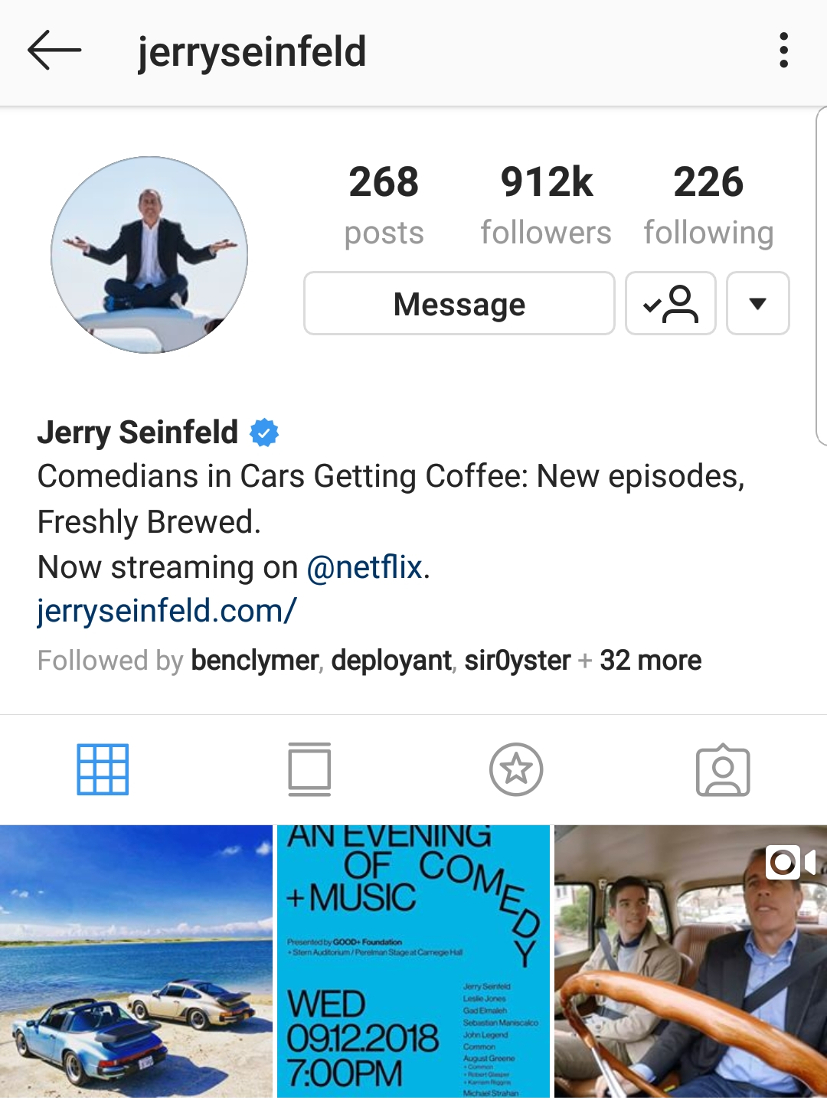 For a guy worth more than (an estimated — in AUD) one billion dollars, Jerry sure does have low-key tastes in watches. Avid spotters will notice his varying rotation that appears on his Netflix series Comedians in Cars Getting Coffee (in fact, read Dan's list here). Now, I'm not going to oversell it, Jerry only posts a glimpse of his collection on Instagram and there's no doubt that cars are his great passion; however, we've seen him engage in the odd bit of #watchfam, and our own research leads us to believe he fancies his chronographs. Jerry's account is a great example of watch collecting to individual tastes, rather than following the trends. He could literally own any watch in the world, which makes his choices even more fascinating.
'Marky Mark' Wahlberg @MarkWahlberg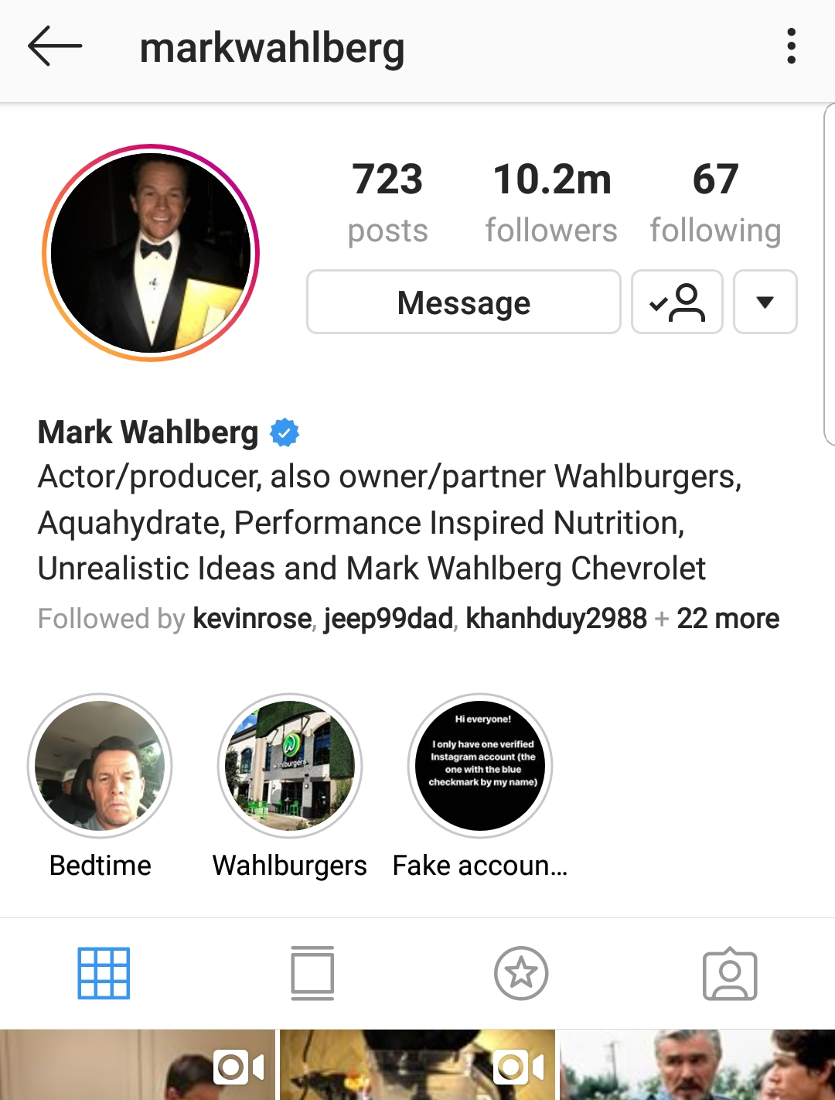 It'd be criminal to exclude Mark Wahlberg from this list — after recently dropping more than a cool $1.8 million on an all Factory Diamond Patek Philippe Nautilus Travel Time in White Gold. It's pretty clear he's serious about his watches, but this piece is seriously next level. It was just recently that The Hollywood Fix filmed a visibly shaken Wahlberg being told that rapper Travis Scott also owned his Daytona! Our theory is Mark bought this ultra-exclusive Patek as the ultimate flex!
Mark's move to precious stones comes after a long history of wearing and collecting precious metal pieces, specifically Rolex sports watches. We're not sure what spurred this 'level up' — his burger chain, Wahlburgers, must be paying some serious dividends.
Jimmy O. Yang @FunnyAsianDude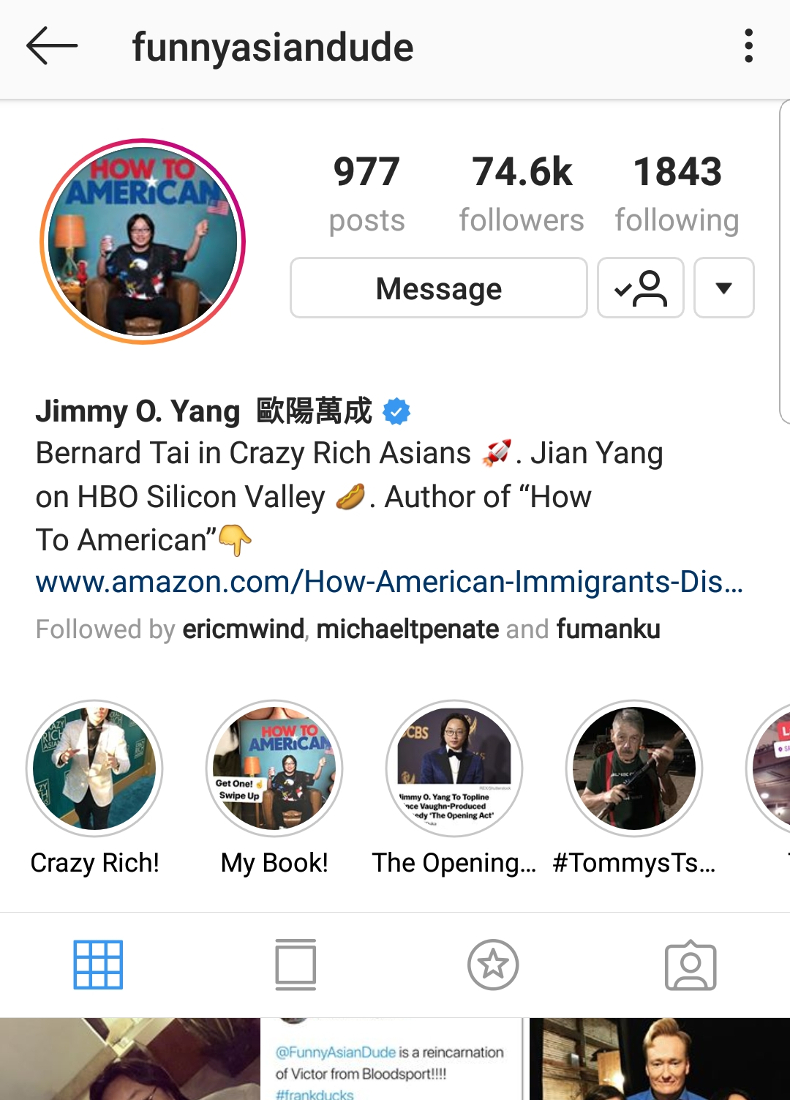 Included after learning he's a pretty avid collector and client of our friend Eric Wind. He was also a big part of the reason that a Paul Newman Daytona made it into the film Crazy Rich Asians, which you can read about here. Eric's customer Jimmy O. Yang did the introductions between the author of Crazy Rich Asians, Kevin Kwan, and Eric! Detailed in Eric's own blog post, he calls out Jimmy as a passionate watch collector, and after a look at his feed, we can't unsee all the Rolex bracelets! Personally, I've got a sneaking suspicion that Jimmy's only getting started on his journey, and there's a lot more to come.