Flip it and reverse it – the Jaeger-LeCoultre Reverso Tribute Moon
Time+Tide
Editor's note: Everybody loves a watch with a party trick, and the party trick of the two-faced Reverso is hard to beat. Especially when you add a moon into the mix, as is the case with the Jaeger-LeCoultre Reverso Tribute Moon.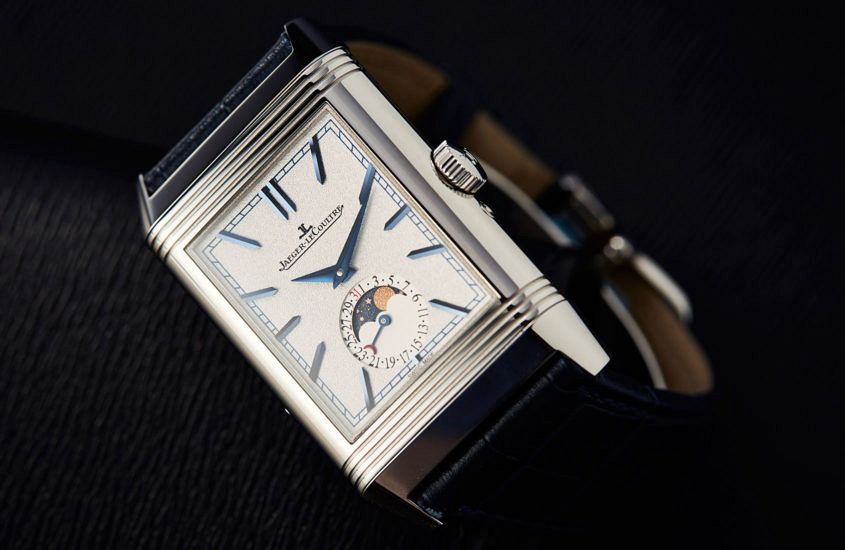 It's fair to say that, for most people, Jaeger-LeCoultre in 2017 has been synonymous with the Master Control series we've spoken about at length. On the one hand, these watches deserve their time in the sun; on the other hand, you might have missed the truly stylish Reversos JLC released this year.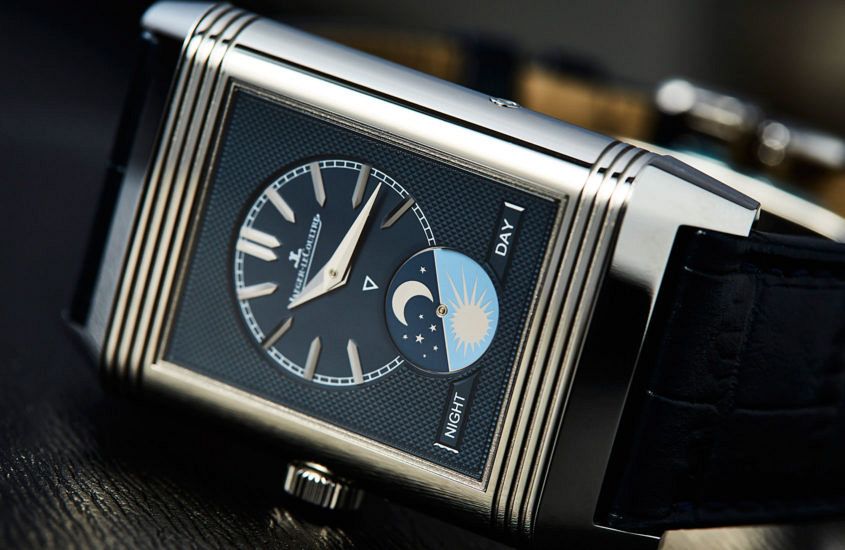 For me, the star of the swivelling show is this two-faced beauty, the Reverso Tribute Moon in steel. Last year, JLC launched a Reverso subcollection – the Tribute Line – that honours the spirit of historic Reverso models, a mission the Tribute Moon well and truly delivers on, with equally beautiful night and day dials.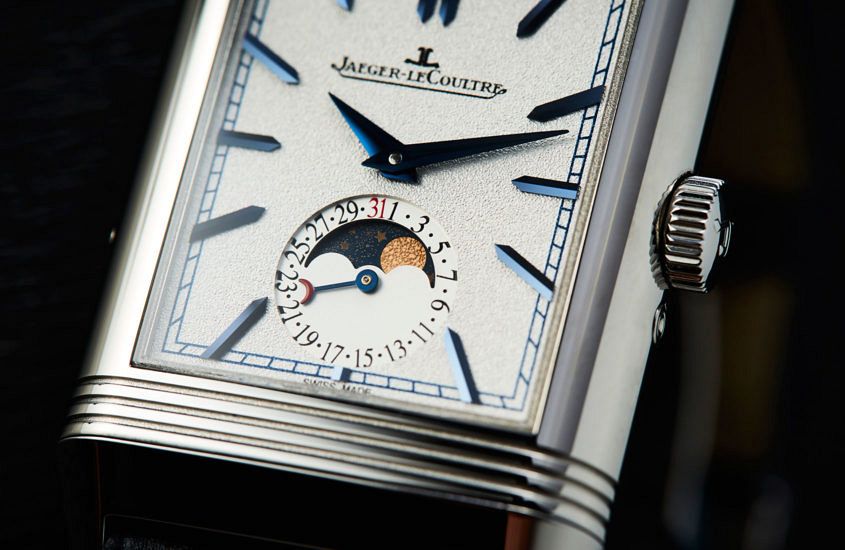 I'm always struck by just how much watch you get with a Reverso. Of course you get one elegant watch with two distinct personalities, but on top of that you get the practicality of two time zones and, in this case, the romance of a moonphase (matched with the less-romantic but eminently practical date), all in one of the most distinguished-shaped watches in the business.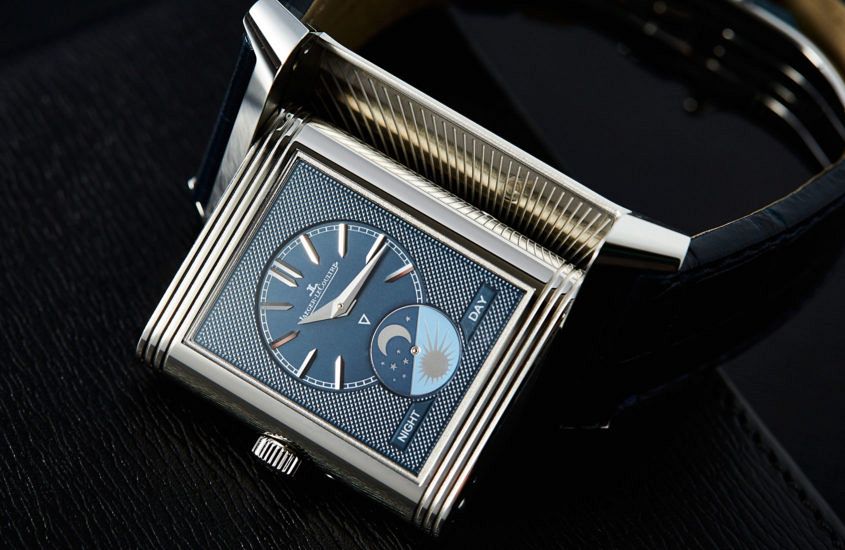 These pictures speak clearly to the beauty of the watch: the subtlety of the silver dial's eggshell finish, and the richness of its twin's Clous de Paris texture, the lustre of the blued steel deco-esque hands and indices, the exquisite finish of the lunar display. Some watches are like Impressionist paintings, an accomplished assembly of texture and brush that comes together at a distance. The Reverso, in comparison, is an Old Master – a formal composition, flawlessly executed, which rewards intense scrutiny as much as the casual glance.
As far as works of art go, this one is well suited to the wrist. The two dials are framed in a good-sized steel case: 49.7mm long by 29.9mm wide, and 10.99 high. Both faces are powered by the manually wound calibre 853A, which is (by necessity) quite thin at 5.15mm, and offers a serviceable 42 hours of power reserve. And even though the movement is hidden from prying eyes, the satisfying twist and click of the reversing mechanism more than makes up for it.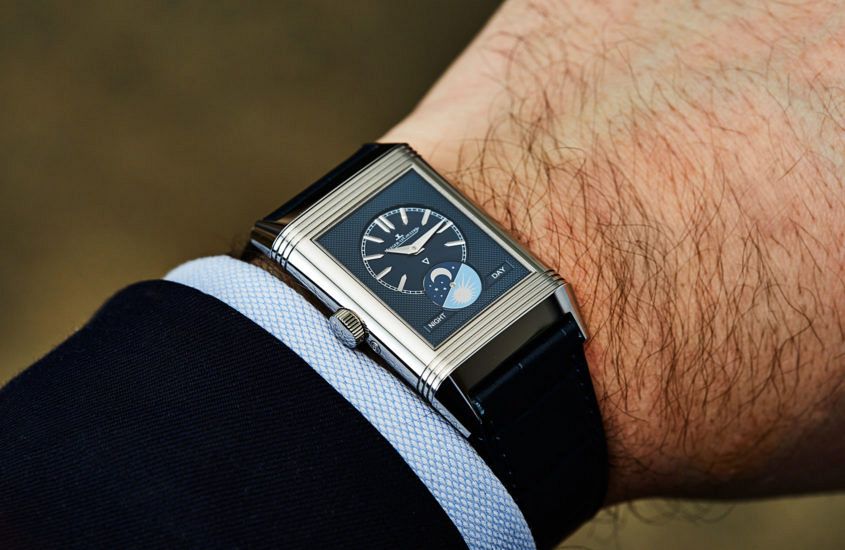 Not only does the Reverso Tribute Moon offer an attractive package of complications and top-notch watchmaking, it is also a genuine and enduring icon. It's a watch that offers duality, promising to switch from clear, bright day to dark and mysterious night in an instant.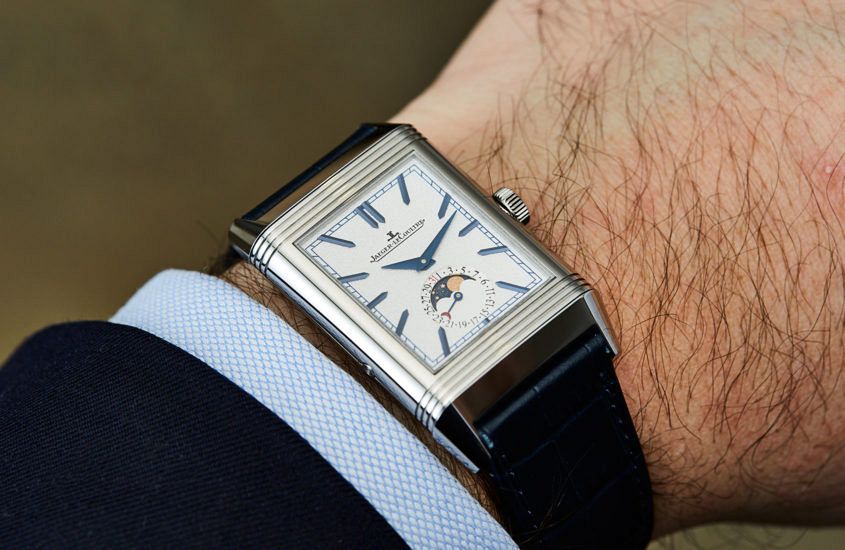 Jaeger-LeCoultre Reverso Tribute Moon Australian pricing
Jaeger-LeCoultre Reverso Tribute Moon in steel, $18,000
Images by Jason Reekie.