Whether you're just getting in to watches, or looking for something to scratch the itch before your next big purchase, there are plenty of great timepieces out there that won't break the bank. We've put together this list of five watches for under a $1000 Aussie dollars that are, despite their economy, still great. Enjoy.
BALTIC AQUASCAPHE
Baltic is fast making a name for itself as a seriously cool microbrand with a vintage range of accessibly priced timepieces. The Aquascaphe is the pick of the bunch, with a clean and clear dial that blends both pad-printed lume with a sandwich construction (the cardinal hours are given the sandwich treatment). A sapphire bezel insert alongside a double-domed sapphire glass gives a luxurious appearance on the wrist and puts it well above its pay-grade in the cost/value stakes.
Ref No: Baltic Aquascaphe / Case size: 39mm / Case material: Steel / Movement: Miyota 9039 / Price: USD$654
DAN HENRY RACING CHRONO 1962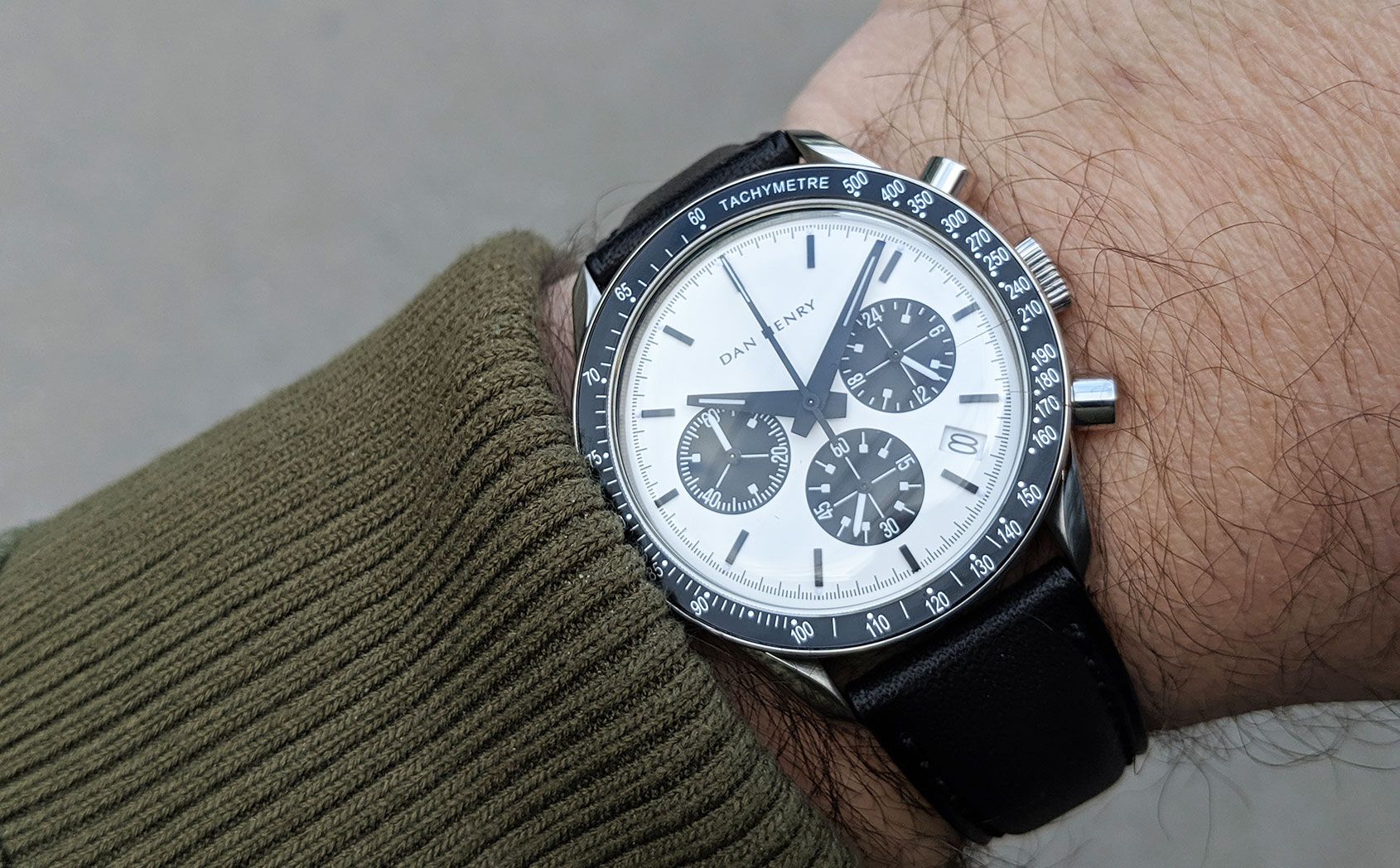 Dan Henry watches are always good value for money if what you care about above all else is the immediate visual impact of a piece. The Dan Henry Racing Chrono 1962 is another excellent example. Three classic colourways – Blue, Panda and Evil Panda (black dial with white sub-dials) – are available to choose from, and all three employ the Seiko VK63 meca- quartz movement. While the seconds hand ticks like a traditional quartz in motion, the chrono hand sweeps, adding a layer of luxury to proceedings.
Ref No: 1962 / Case size: 39mm / Case material: Steel / Movement: Seiko VK63 / Price: USD$260
SPINNAKER DUMAS
If you're looking for a serious microbrand with a whole host of interesting models, Spinnaker should be on your watchlist. Spinnaker's manufacturing ties mean the brand is able to produce very interesting watches at crazily affordable prices (so low, in fact, you almost find yourself asking what the catch is). The brand is a great example of experienced and connected designers utilising their know-how to create watches for cash-poor watch fanatics for whom every detail matters.
Ref No: SP-5070-0 / Case size: 44mm / Case material: Steel / Movement: NH35 / Price: USD$350
VICTORINOX FIELD FORCE
The Field Force probably couldn't be more strait-laced if it tried. What is great about it is that it knows exactly what it is, who it is designed for, and proudly bellows it to the rest of the barracks from whatever watch tower to which it's been assigned. Quite simply, it is a faithful soldier, ready to tackle any kind of day at its owner's side. High-legibility and a welcome day/date function make this one a reliable beater when complications are exactly that, and simplicity is preferred.
Ref No: 241848 / Case size: 42mm / Case material: Steel / Movement: Rhonda 517 Swiss Quartz / Price: $555
TISSOT CHRONO XL CLASSIC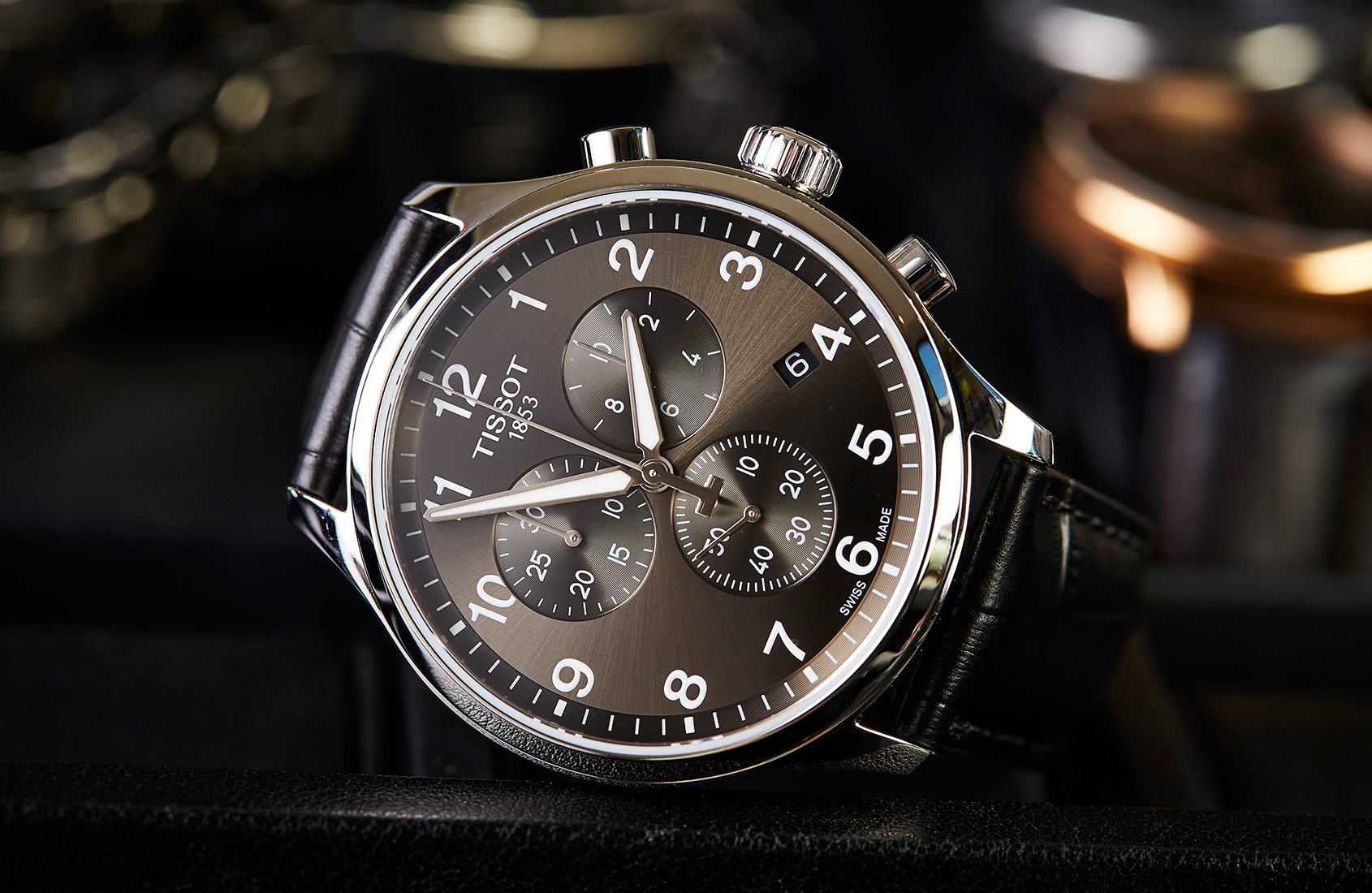 Extra-large is an apt description for this 45mm wide, 15mm thick stainless steel monster. The Tissot XL Classic emphasises size and presence rather than high-tech horology. Powered by a swiss quartz chronograph movement, the sub-dial layout is typical of a battery-powered module (with all three sub-dials bunched in a triangle formation around the centre of the dial). Three classic colourways exist for this model. This grey sunray reference is a smart and versatile option.
Ref No: T116.617.16.057.00 / Case size: 45mm / Case material: Steel Movement: Quartz / Price: $475