Five alternatives to the Tudor Black Bay 54, since you already can't get one
Fergus Nash
As soon as Tudor was founded as an affordable offshoot of Rolex, their cult popularity began. Even so, I don't think many people could have predicted just how far things would come. The introduction of the Black Bay series in 2012 really accelerated Tudor's journey out from Rolex's shadow, and the last handful of years have been especially fervent. After many customers pivoted from Rolex to Tudor to avoid the rising prices and waitlist dramas, it seems as though buying a Tudor now requires a certain amount of patience too. The new Tudor Black Bay 54 is offering some delectable vintage accuracy with its 37mm size and style, but what if you don't want to wait for the hype to die down? Here are five alternatives to the Tudor Black Bay 54 with compact cases and retro flavours.
Rado Captain Cook 37mm – AU$3,350
If you have your heart set on a reissue of a real vintage watch, the Rado Captain Cook in its 37mm form is one of the best options in heritage, looks, and value. Originally released in 1962, only around 8,000 models were produced in a 35.5mm case before it was discontinued in 1968 and faded into obscurity. The first reissue appeared in 2017, and it has since become Rado's flagship dive watch with huge variety. You can still find some of those initial reissues called the Rado HyperChrome Captain Cook with a beautiful brown sunburst dial, otherwise newer 37mm models are available in green, blue, white, and various diamond-index models. You also get the benefit of an 80-hour movement, and that gorgeous sloped ceramic bezel.
Seiko 5 Sports 38mm – AU$495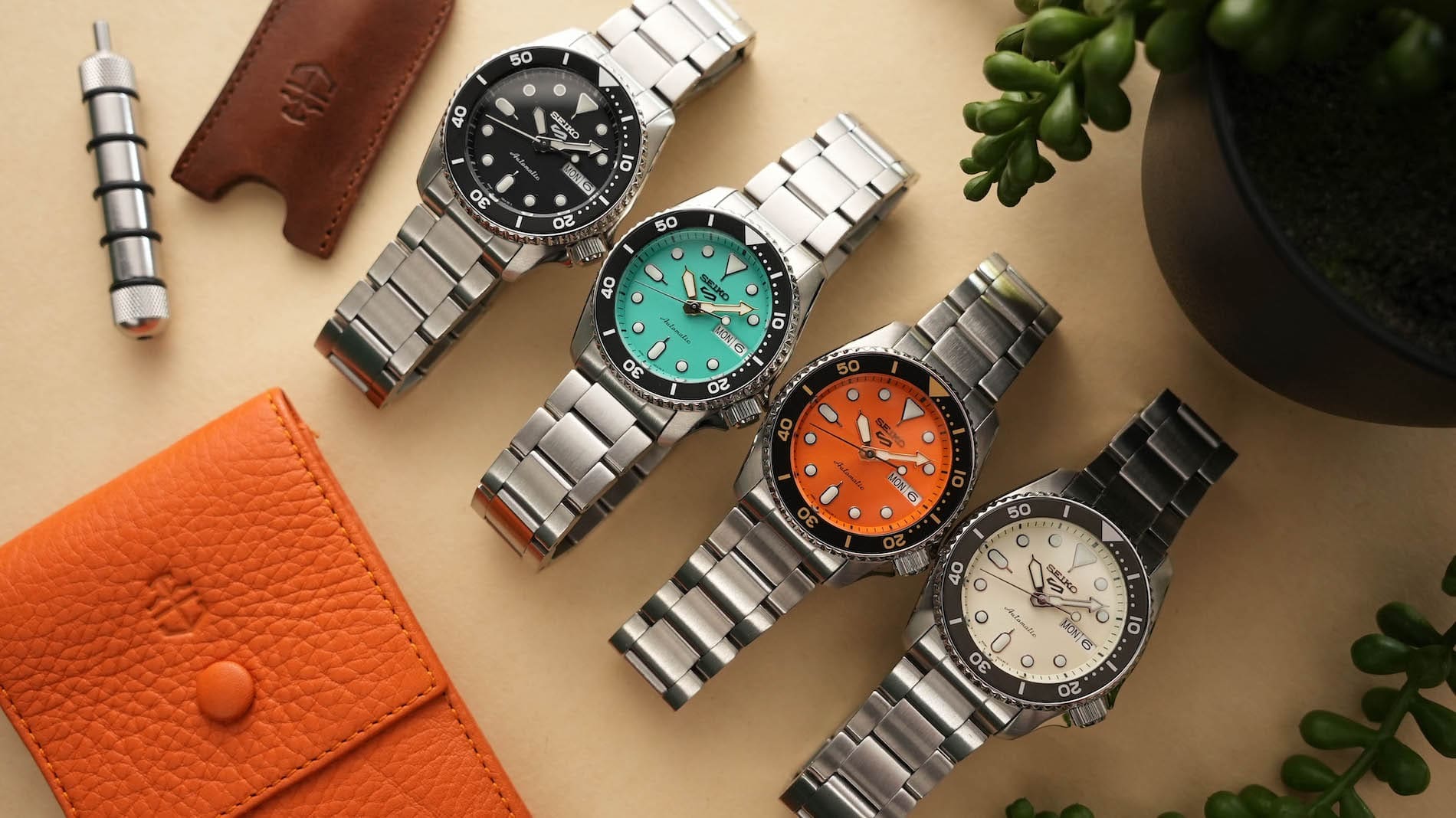 Going down the budget route, Seiko have finally returned to a smaller size option after they discontinued the famed SKX013. The reinvigorated Seiko 5 Sports models may not be professional divers given their 100m water resistance, however they can still be taken swimming and handle the same rigours as most divers get put through. They're currently available in black, champagne, teal, and orange colours, although knowing Seiko this will all be expanded in time. There's also the option of modification, and it's likely that in a year or two you could mod up a pretty good homage of the BB 54. The 20mm lug width makes for easy customisation with aftermarket straps, and the 44.2mm lug-to-lug length is extremely wrist-friendly. Plus, the Seiko calibre 4R36 is well-renowned as a reliable workhorse.
Oris Diver 65 36mm – AU$3,500
Although they might be a little bit harder to find than the standard 38mm version of the Oris Diver 65, the 36mm editions are definitely still floating around in boutiques and retailers. Whether you prefer the black dial model with gilt details and a bronze bezel or the sumptuous blue gradient dial, the Oris Diver 65 is one of the most popular vintage style divers for a reason. It perfectly captures the spirit of a 1960s skin diver, with impeccable quality and a respected brand name. It does suffer the same 100m water resistance as the Seiko, but yet again that will only be an issue for a minuscule proportion of enthusiasts. It's powered by the Sellita SW200, which is now one of the most popular time-and-date calibers of modern Swiss watches thanks to its accuracy and reliability.
Marathon MSAR 36mm – AU$1,506
The Tudor Black Bay 54 is definitely a pretty watch, but there's an element of no-nonsense tool watch running through its design as well. If that's the part that attracts you, then the Marathon MSAR in its medium 36mm size is about as tool-driven as you can get in a diver. Designed for use by the US military, the MSAR is tough as nails with 300m of water resistance, tritium gas tubes for 25 years of illumination, and a Sellita SW200 movement. Not only is it a full-spec diver with cutting military style, but it's also fantastic value for the money given its features and sub-US$1,000 price. It comes on a black rubber strap, but the 18mm lug width gives you a lot of options if you want to put it on something a little bit more aesthetically pleasing too.
Rolex Yacht-Master 37mm – AU$20,250
If you're lucky enough for money to be no object, then the waitlist can be even more frustrating as it's entirely out of your hands. With cash burning a hole in your pocket, maybe you could turn to something with a bit more flex power. The Rolex Yacht-Master 37 is still a compact case with sporty capability, but with the added bling angle of a rose gold bezel and chocolate dial. It's only rated for 100m of water resistance again, but the Rolex brand power and the sheer beauty of the watch more than make up for that. There's also a reference with a grey dial and a blue seconds hand for a more contemporary look, but the Everose gold and chocolate version embodies a slightly more retro vibe.