Sometimes a professional rivalry gets personal. Grievances build up, eyes narrow and suddenly it all explodes into a fireball of drama and animosity. Something like that is now raging between Apple and Swatch in a long-running feud that, from the outside at least, seems petty, vindictive and wildly entertaining.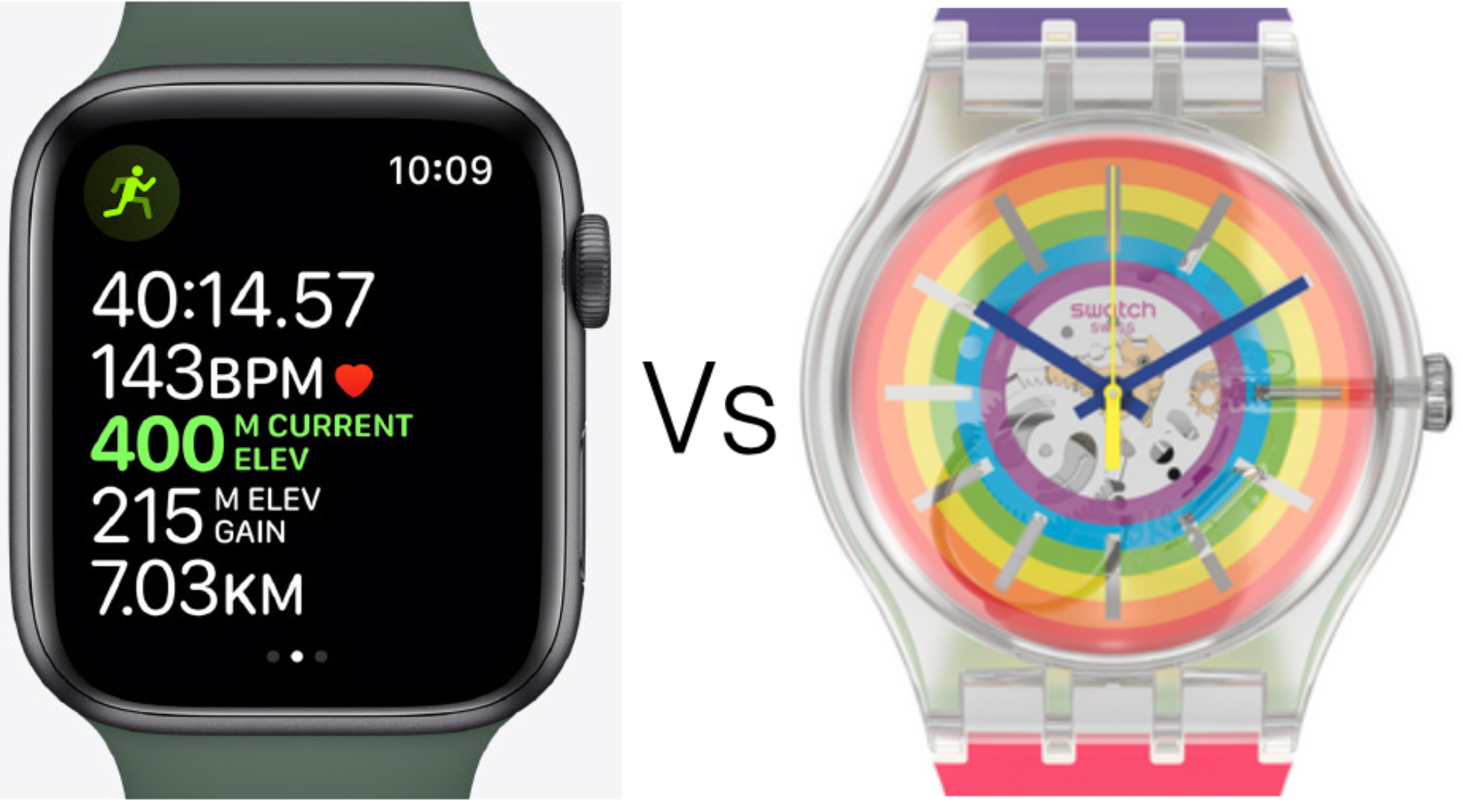 The two companies just keep throwing punches in a succession of legal spats. The latest came last month, when Apple lost a legal bid to block Swatch from registering Steve Jobs' famous line "One more thing" as a trademark in the UK.
"One more thing" was, of course, a well-known catchphrase of Jobs. At the end of his keynote industry speeches, the late Apple chairman and founder would appear to be winding up, before uttering the words and delivering some momentous announcement. "One more thing" was the cue for a revelation of some game-changing development like the unveiling of, say, iTunes or FaceTime. This moment of theatre became deeply connected with the turtle-necked Apple deity and was later adopted by his successor, Tim Cook.
Given this association, Swatch's decision to register the "One more thing" trademark does seem willfully provocative. It certainly riled up Apple, who launched a legal bid in the UK to block the Swiss watchmaker, insisting that Swatch had applied for the trademark in "bad faith" and intended to use the trademark "to parody Apple", pointing out the tech behemoth had been associated with the phrase for more than 20 years.
But at the end of March, Judge Iain Purvis overturned a previous decision that sided with Apple, ruling that even if Swatch had deliberately set out to "annoy" Apple by registering the trademark, the company could do absolutely nothing about it.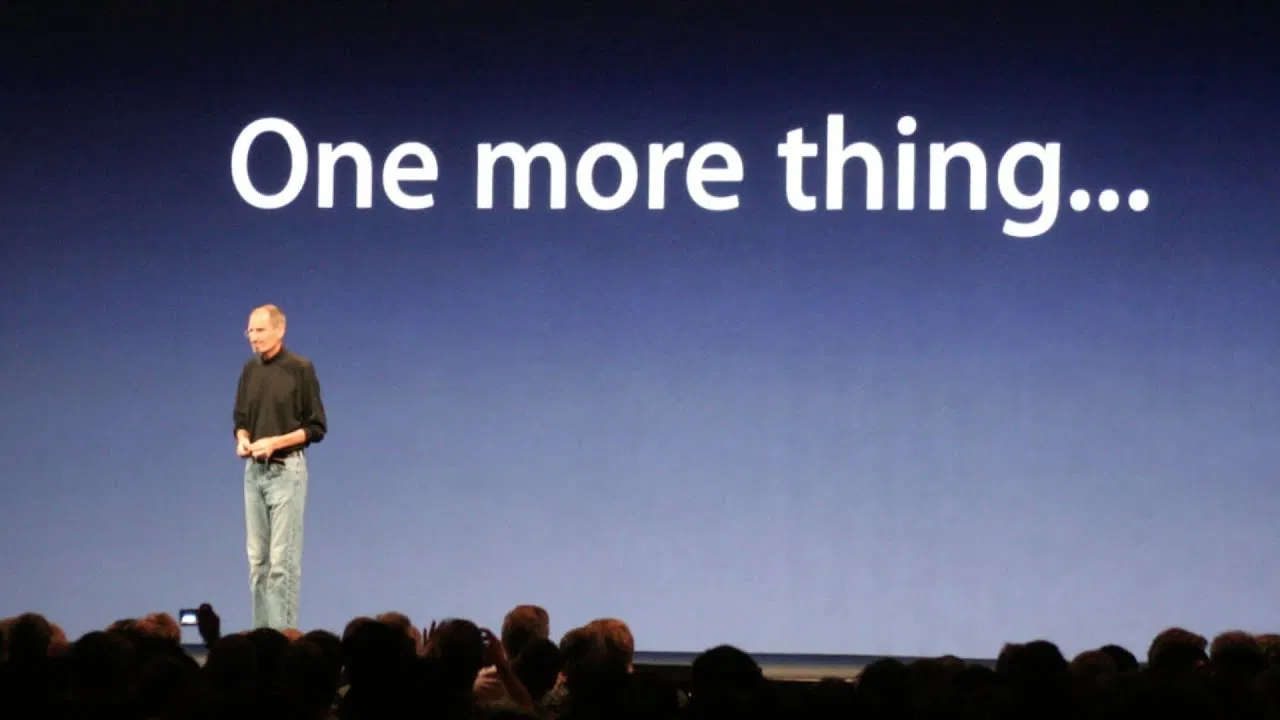 While Swatch presumably sat smirking in the courtroom, blowing raspberries at Apple and flicking its Vs, Judge Purvis pointed out the phrase did not originate with Jobs. He cited the TV detective Columbo, who famously solved his crimes by uttering the line "there's just one more thing" before unlocking a case.
But the Judge also admitted that Swatch's behaviour did seem downright mischievous. Swatch were acting, he suggested, in order "to block Apple from using that mark or continuing to use that mark in relation to its own products. That is quintessential bad faith. It is also consistent with there being no bona fide intention to use the mark as a badge of trade origin." In other words, Swatch were effectively trolling Apple.
Judge Purvis also noted that Swatch had made this move at a time when the parties were "already at loggerheads" and had done so "in a retaliatory measure with some form of objective of upsetting or cocking a snook at Apple".
This isn't the first snook that's been cocked either. The same legal wrangle had earlier played out in the Australian Trademark Office in 2019 with the ruling also going in Swatch's favour.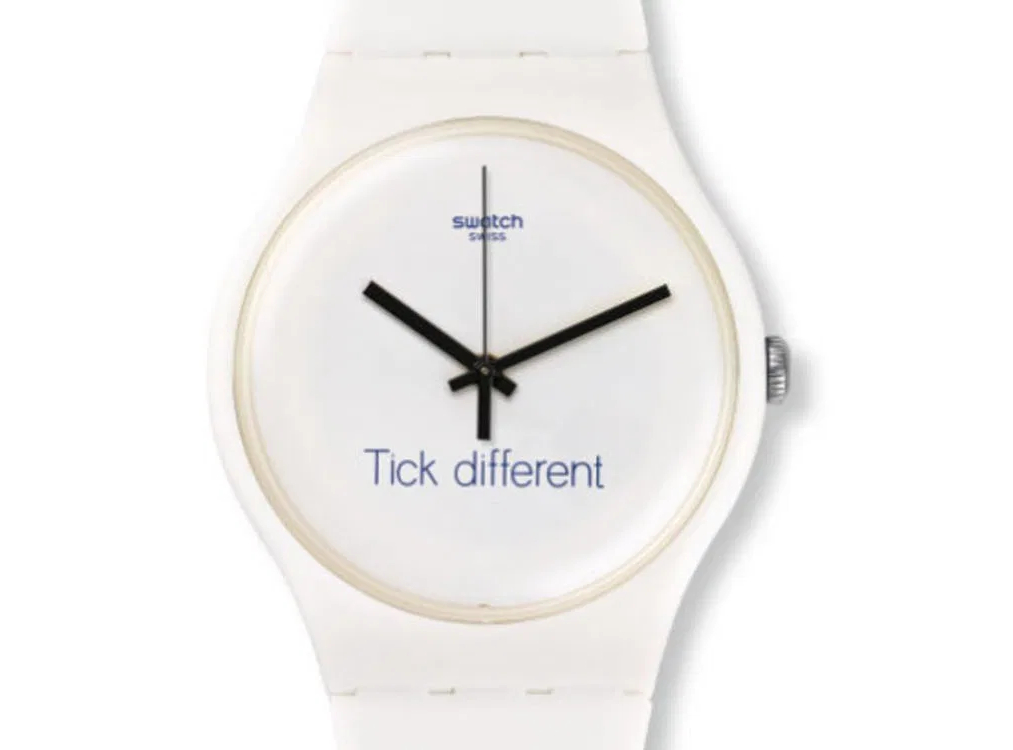 That same year, Swatch triumphed over Apple in another legal stoush over their "Tick Different" slogan. Apple had taken Swatch to court over the line (again), arguing that Swatch was trading on "Think different" the tech company's famous ad slogan they used from 1997 to 2002. Yet Swatch CEO Nick Hayek disagreed, insisting the "Tick Different" slogan was actually based on one of Swatch's own from the 1980s: "Always different, always new".
Notably, Swatch used "Tick Different" to push a specific watch that had an NFC payment chip embedded beneath the dial to enable users to pay for things with a simple tap of the watch. This delivered a pretty similar function to that offered by Apple Pay.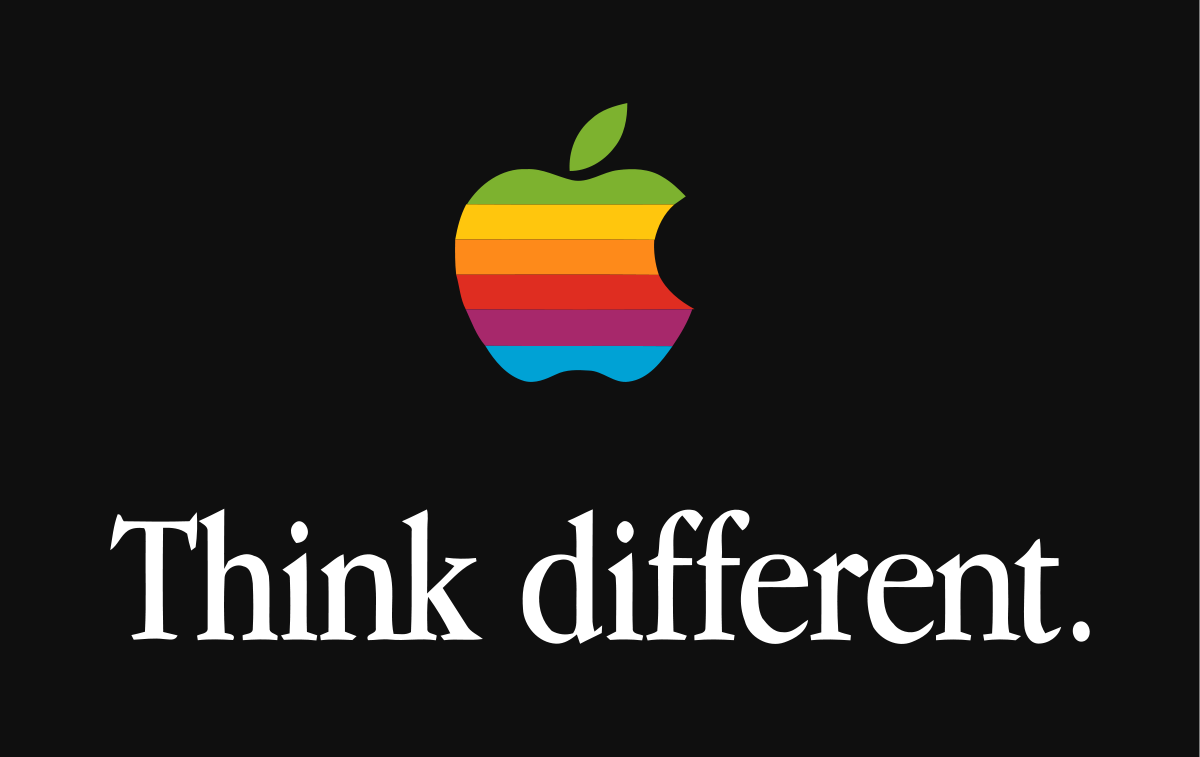 But the beef between the companies stretches back even further. In 2014, Swatch successfully opposed Apple's registration of the trademark "iWatch" in the UK arguing the name was too similar to its own trademarks for the words "iSwatch" and "Swatch". When the California-based company launched its now ubiquitous smartwatch in 2015, they called it the "Apple Watch" instead.
What's behind all this bad blood? Well, back in 2014, rumours swirled that Apple and Swatch were planning to join forces on what would one day become the Apple Watch. Industry commentators suggested this seemed unlikely as it would have been an uncharacteristic move for Apple to relinquish design control. But similar arrangements have subsequently occurred in the watch world. Take TAG Heuer who partnered with Google on their third generation Connected watch last year, allowing a market leader to tackle the software side, while TAG focused on their strengths in the hardware.
If such a proposal was ever considered between Apple and Swatch – and it's a big "if" – it certainly never eventuated. But it was around this time that things began to get strained. By 2015, the German newspaper Handelsblatt was reporting that Swatch was developing provocative word-mark protection for slogans as close to Apple's as possible as a direct reaction to the tech company's expansion into the watch market. Whatever the origin of the feud, the battle lines have been drawn. Pick a team and grab your bucket of popcorn: the Apple / Swatch conflict looks set to rumble on.