Everything you need to know about Norqain
Fergus Nash
There are plenty of brands who like to talk about adventure, whether it's marketing a new field watch or boasting about water and resistance. Reading up on Norqain, it's almost a surprise when you remember that they made watches and not adventure gear like icepicks and tents. So how did Norqain go from nonexistent in 2017 to over 180 retail locations in 2023? Let's take a look at their story and everything you need to know about Norqain.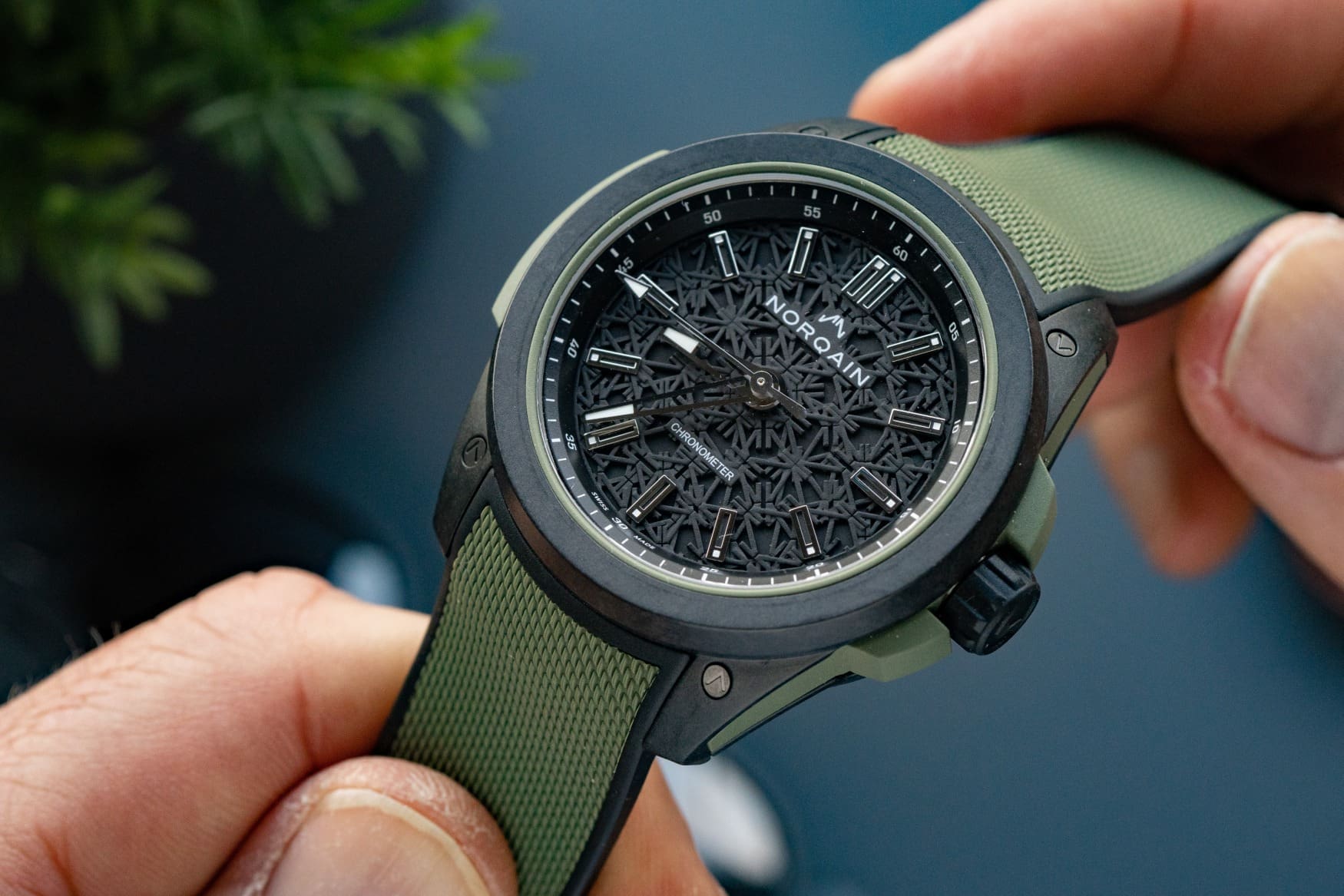 Truth be told, 2017 wasn't a good year for the Swiss watchmaking industry, with a hefty surplus of stock and the emerging competition from Kickstarter microbrands offering incredible value. That wasn't a deterrent for Ben Küffer, who pushed through and founded Noqain in 2018 along with the help of some high-profile family and friends. Clinging to their honest story of independent ownership in a conglomerate-run world, Norqain's range of steel sports watches quickly found a place on the shelves at an affordable luxury price point. This wasn't just another microbrand picking out parts from a catalogue and slapping in a Seiko movement, but neither was it a heritage name with inflated prices.
By targeting Japan and the USA, Norqain rose to success incredibly quickly and sold 4,000 units within their first year. Another signifier of just how special they are was a shock partnership with Kenissi — the in-house movement manufacturer set up by Tudor. With Kenissi supplying Norqain with movements, they're in an exclusive club alongside the likes of Tudor, Breitling, and Chanel. Plenty of Norqain watches still use off-the-shelf suppliers like Sellita, but it's just another piece of the puzzle that keeps their appeal so high compared to their cost.
Norqain have three distinct ranges with overarching themes, then filled with individual watches. The first of these is the Freedom collection, embodying the all-encompassing spirit of nature which flows through all humans. Honouring the traditions of camping and passed-down knowledge, the designs of the Freedom collection are inspired mostly by vintage watches of the 1960s along with their signature contemporary flair. Next would be the Adventure collection, taking a step further into the wilder terrains and provoking a sense of thrill-seeking. Equipped with diving bezels and beefier cases, the Adventure collection watches will truly be ready for anything all the way down from their 37mm sizes to the 44mm chronographs.
Finally we have the Norqain Independence collection, not only supporting the courage of adventuring individuals but also exemplifying what they can be capable of as an independent brand. Skeletonised dials, strong case design and even limited-edition collaborations in carbon fill the Independence collection with a sense of modernity and experimentation, but not without respect for the craft and for the nature upon which they're based. In that same vein, Norqain have phased out leather straps in favour of non-animal products such as metal bracelets, rubber, fabric or vegan leather. Stitching in Norqain straps comes from recycled ocean plastic and their partnership with #tide, and the company has been certified as carbon neutral by Swiss Climate.
Norqain watches are now available from the Time+Tide shop, so be sure to check out the collections with free global shipping.